Opinion
Stick or twist? David Tremayne on Mercedes' big decision – and where Bottas could go if he does leave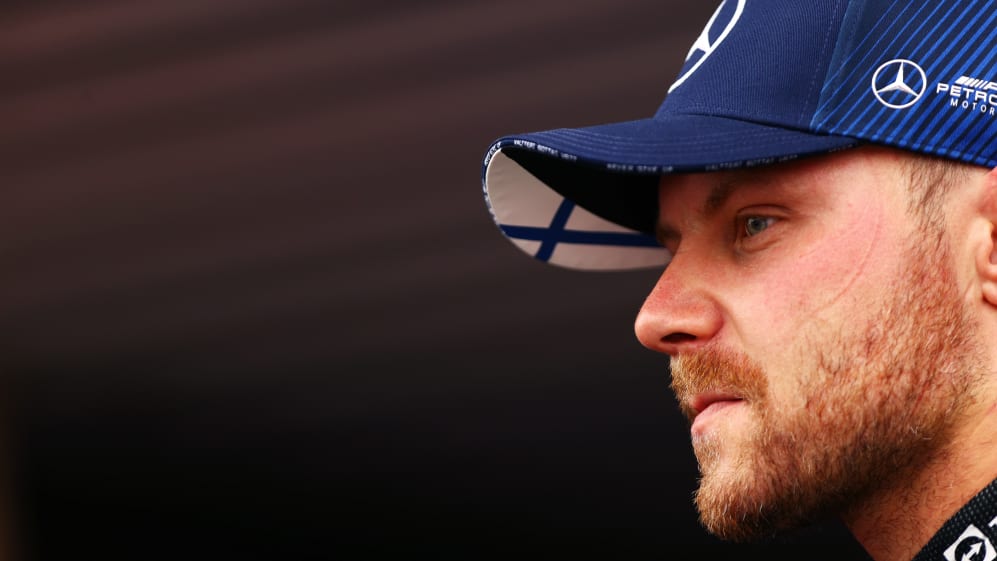 Believe it or not, there was one thing that Valtteri Bottas hated hearing about more in Spielberg last weekend than that wretched half spin he did when accelerating his Mercedes on brand new hard-compound Pirellis in the pit lane on Friday afternoon.
And that's all the speculation over his future.
Of course, the first 2022 seat that Mercedes have to fill is the #44 car that Lewis Hamilton will drive, but that all seems to be going along quite well if you believe what you are told by people who have no reason to obfuscate. The obvious thing is for the world champion to go for another two-year deal, which will take him towards 39 by the time he considers what to do with the rest of his life.
READ MORE: Hamilton reveals he has already begun talks on a new contract with Mercedes
Lewis says that discussions have begun and are progressing positively, and the plan is to get the negotiations and signing done quite quickly.
This is important, because Mercedes then need to decide who they want in the other car. And, if you have a nose for this sort of thing, it's possible to see in moves elsewhere that people have begun wondering when the scenery might be about to start moving.
Take McLaren and Alpine, for example. Is that why Lando Norris and Esteban Ocon each recently signed contract extensions at quite an early stage? In Lando's case it was highly unlikely that McLaren would look at anyone else because they know that they have found themselves a real star.
But Esteban lost out on a ride with Renault in 2019 when Daniel Ricciardo arrived from nowhere, and there was talk in the past of Renault being a potential berth for Valtteri. Esteban (a Mercedes driver, remember) almost certainly knows things we don't, and struck while that particular contract-extending iron was hot.
READ MORE: Why Alpine and Ocon have decided to stick together for the long-term
There are some people who will tell you categorically that George Russell will get his big break with Mercedes next year, others who are adamant that Valtteri will stay. So let's consider both cases.
Ever since Nico Rosberg's sudden retirement at the end of 2016, his world championship crown safely tucked away, Mercedes have been very wary of getting caught out again, and if Lewis has two more seasons it starts making sense to team him with the man Mercedes see as their next long-termer and let George get fully integrated before Lewis retires.
George did a superb job standing in for Covid-affected Lewis in Sakhir last year, and actually lost that race twice. As 'take-me!' performances go, it was… compelling.
He is also out of contract at Williams at the end of this year, and they won't want to do a one-year deal just to appease Mercedes should the latter decide to wait another year for him.
Valtteri, meanwhile, has had a horrible season. So far in 2021, he is fifth in the table on 74 points, behind Max Verstappen (156), Lewis (138), Sergio Perez (96) and Lando Norris (86). That's his worst performance since joining Mercedes from Williams in 2017.
READ MORE: 'I know the ups are on the way' says Bottas, as he insists reports he will leave Mercedes are 'speculation'
The accident with George at Imola – 50/50 in my opinion, with culpability very slightly shaded against Valtteri for crossing that white line momentarily – and then the sticking wheel in Monaco, were clear frustrations. And for the first time in Spain we saw a Valtteri Bottas who was less than swift to help out his faster team mate.
His rant against Mercedes' strategy in France, where he complained very vocally over the radio that nobody had been listening when he suggested switching to a two-stop, may simply have been the action of a very frustrated man. Or a racer at last simply flexing his muscles to demand a better shake. Or one who no longer cares about protocols in the belief that his fate may already be sealed.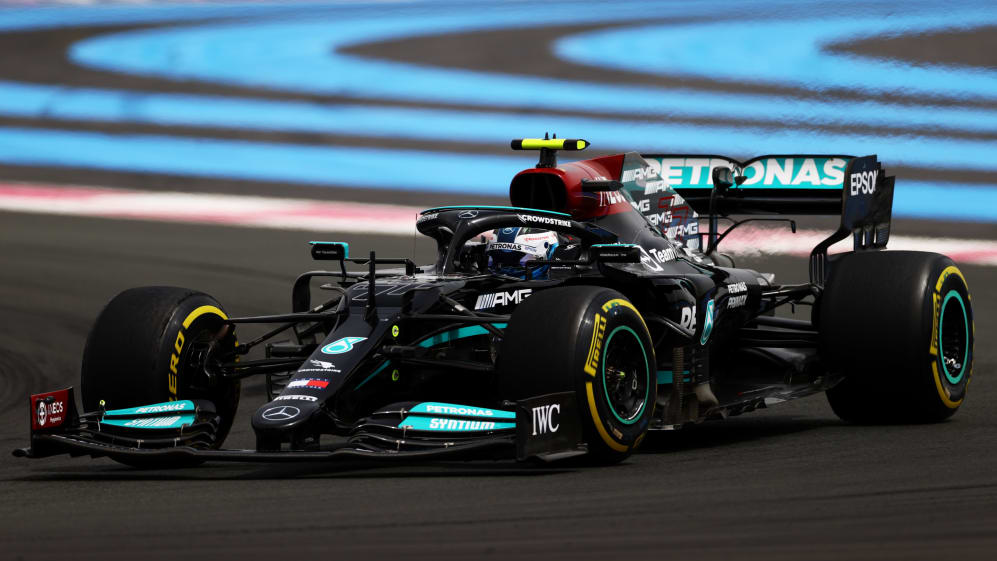 I've mentioned here before that it's hard not to feel for Valtteri. It just so happens that he is a thoroughly decent guy, and it's hardly a crime not quite to be as good overall as Lewis. Very few are. In qualifying Valtteri can be faster, though in races he rarely is, and of late he has struggled with the W12.
But here's the thing: no matter how squashed he gets by the vagaries of fate out on the track, he always gets up. He always regroups, and he always sets out for the next race like the brave young adventurer who believes that life will be better from now on. You want that determination and commitment to pay off for him.
READ MORE: Bottas defends French GP radio outburst – 'We are not in a tea party, we are in an elite top sport'
That's precisely the sort of man you want on your team, and it makes him a perfect foil for Lewis in many ways. But lately the consistency has been lacking, hence his lowly current position.
It's said that Lewis would like him to stay because he knows he can rely on him, but Toto Wolff made clear last week that the choice of drivers is down to him as the boss.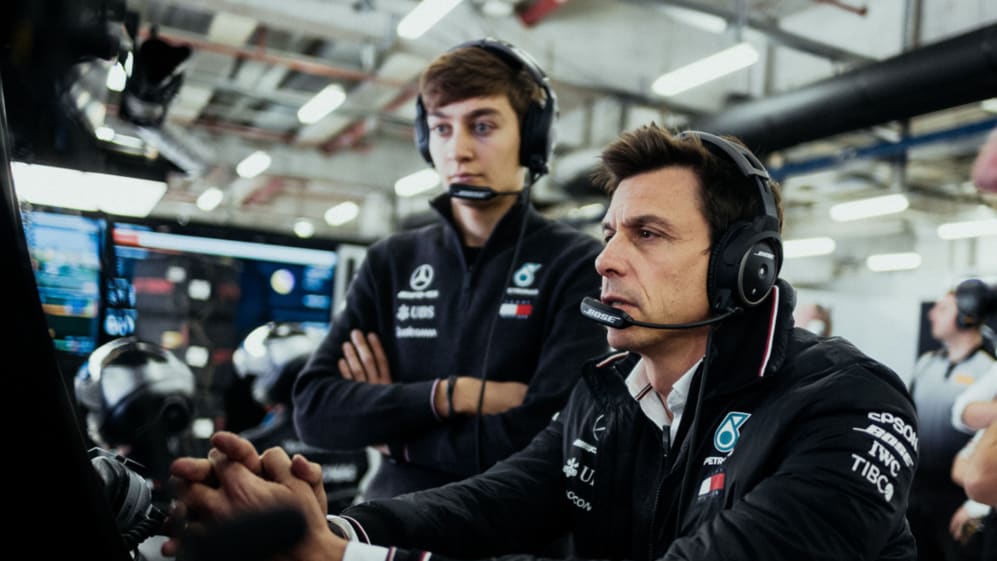 There are some who whisper that the decision to switch to George has already been made, though neither he nor Valtteri has yet been told. That seems a teensy bit precipitous to me, but let's just suppose that Valtteri does have to leave. Where else could he go? Red Bull, Ferrari, McLaren, Alpha Tauri, Aston Martin, Alpine and Haas all look pretty settled for 2022, which appears to leave just Williams and Alfa Romeo.
It's unthinkable that Williams will not start to make significant progress under the new management of Jost Capito, and their situation looks a lot better already after George's strong showing last week.
READ MORE: How Capito plans to reshape Williams after first 100 days in charge, as Roberts leaves the team
The new Williams cannot fail to be a big step up on the current car, and they will not just need a quick wheelman to act as team leader. If you look at the modus operandi that Capito and new technical director Francois-Xavier Demaison have employed working together in the past at Volkswagen Motorsport, they like to hire an experienced driver who has demonstrated the ability to win races against the best and knows what it takes to battle for world championships.
Remind you of anyone who might be looking for a drive and a new challenge?