Stroll 'feeling good' ahead of return to cockpit as he explains symptoms timeline before Covid positive test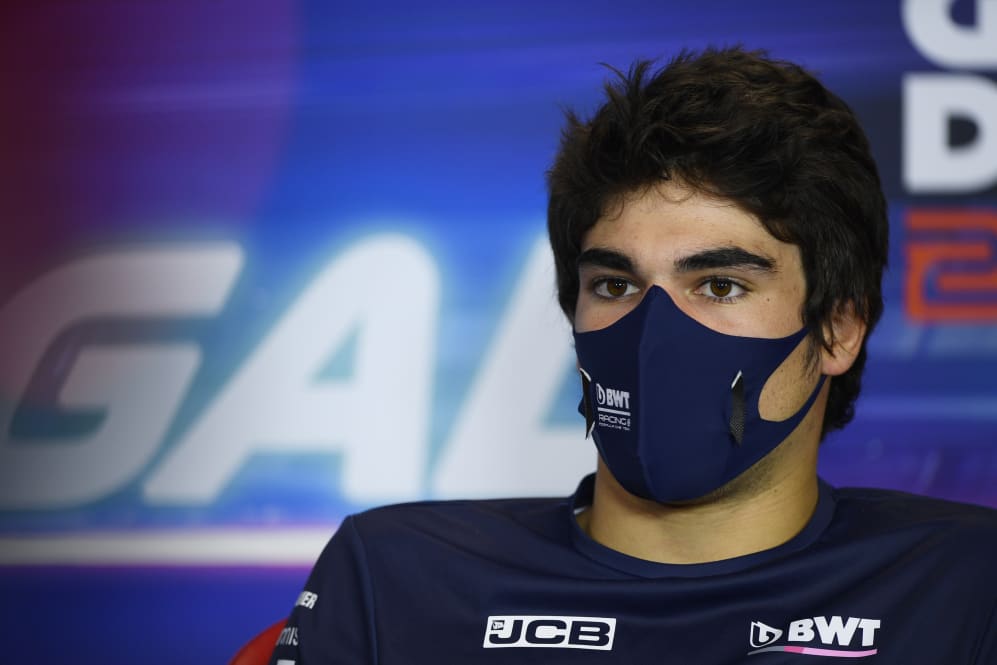 Lance Stroll was missing from the starting grid at the Eifel Grand Prix but the Canadian says he feels in great shape to make his return from Covid-19 in Portugal.
After Friday practice was washed out at the Nurburgring, Stroll didn't emerge for the one crucial practice session on Saturday morning and it was soon announced that he was feeling unwell, with Nico Hulkenberg called up in his place. The Racing Point driver flew out of Germany, missed both qualifying and the race and subsequently tested positive for Covid-19 after arriving at home, but despite some time out of action he has been able to get himself fit enough to be back in the car.
READ MORE: Hulkenberg to act as Racing Point reserve in Portugal, as team confirm owner Lawrence Stroll has also had Covid-19
"I'm feeling good," Stroll said ahead of this weekend's Portuguese Grand Prix. "My symptoms were very mild and I didn't really struggle so I'm happy to be back and looking forward to the weekend.
"I obviously self-isolated and didn't really exercise for the most part of that. Towards the end when I started to feel better I started to get back into it a little bit and just do some stuff at home. I did some strength work and have a stationary bike so I jumped on it and started to get the body going and the system going again.
"Since I tested negative on Monday I've been starting up my cardio again and I feel good, I feel like I'm in great shape and I look forward to getting in the car tomorrow."
Stroll said he had felt unwell at times after the Russian Grand Prix but tested negative for Covid-19 on those occasions, before he fell ill ahead of qualifying in Germany.
"I woke up Saturday morning and I had an upset stomach which was quite bad. So I was not fit to drive Saturday morning. I took the decision to stay away from the track, I spoke to my doctor and I told him about my upset stomach.
"I had the same symptoms after Russia - I had a stomach issue - and I tested negative twice after the Russian Grand Prix and it was a very similar issue I had Saturday morning so I spoke to my doctor and he told me to self-isolate, he told me that they're not Covid symptoms, I was not coughing, I didn't have a fever, I didn't have a headache, I just had an upset stomach and was not fit to drive.
"So I stayed away from the track and flew home the next day on Sunday and took my protocol test that I always take after the race weekend and it just happened to be positive by Sunday evening."
READ MORE: A new track for F1, driver moves, and more talking points ahead of the Portuguese GP
Stroll's father – Racing Point owner Lawrence – has also tested positive for Covid-19, but was not in Germany for the race weekend. The 21-year-old admits he would take an immediate test in future rather than waiting until returning home, but only took the post-race test as part of protocols rather than in response to his condition.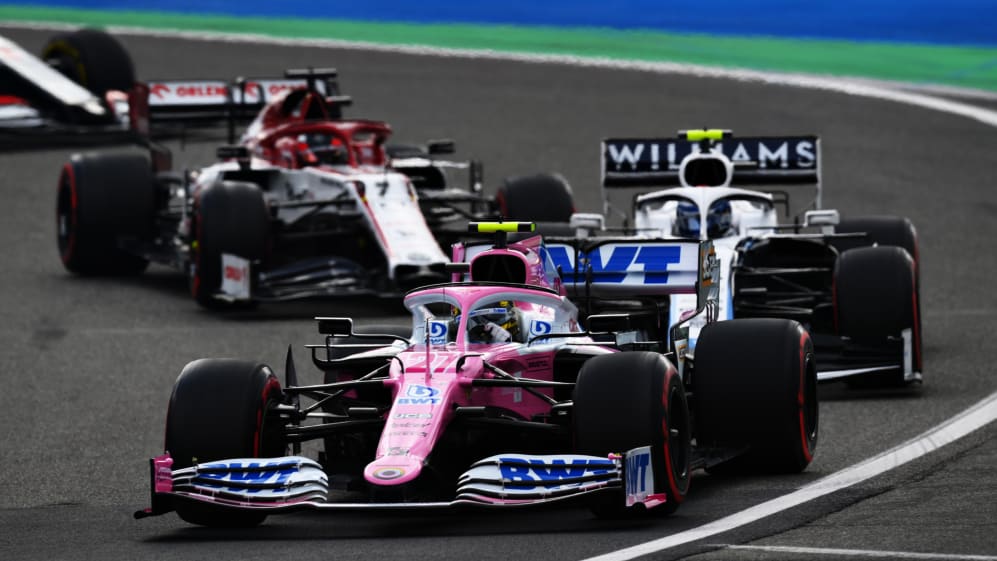 "I have no idea how I contracted it. I flew back to Switzerland where I got tested Sunday evening, and my father got tested as well, we both tested positive that Sunday evening. He [Lawrence] is doing good.
"Hindsight's a beautiful thing for sure. At the time I didn't know I had Covid, I didn't think I had Covid, I had the same symptoms in Russia, wasn't feeling well, had an upset stomach and I tested negative twice.
"In Germany I had an upset stomach, I didn't assume it was Covid. In hindsight, yes I had Covid and at that time I should have gotten tested, but like I said I spoke to my doctor, we came to the conclusion we didn't think it was Covid and I got my usual test.
"I came into the weekend testing negative and was cleared to race and my next scheduled test was Sunday evening at the end of the weekend and I stuck to that plan with the conclusion speaking to my doctor that it wasn't Covid."
FORM GUIDE: Who is best-placed to conquer the new-to-F1 Portimao circuit?