Stroll still 'surprised' Leclerc wasn't penalised for Sochi incident, after Hamilton-Albon clash in Austria
Racing Point's Lance Stroll has compared his clash with Charles Leclerc at the Russian Grand Prix two weeks ago to the crash between Lewis Hamilton and Alec Albon at the Austrian Grand Prix, with the Canadian admitting to being "surprised" that no action was taken over the incident at Sochi.
In the week after the Russian Grand Prix, a video went viral showing the clips of the Hamilton/Albon and Stroll/Leclerc crashes side-by-side, and demonstrating the similarities between the two.
Yet while Hamilton's actions – which saw him tag Albon's right-rear tyre and send him into the gravel – resulted in a five-second time penalty that dropped the Mercedes driver out of the podium positions (as well as two penalty points on Hamilton's licence), Leclerc's actions received no punishment – something Stroll still found puzzling two weeks later when asked about the incident ahead of the Eifel Grand Prix on Thursday.
DRIVER MARKET: Ilott not on Haas's list, as Grosjean and Magnussen continue to sweat on their futures
"I gave him all the room I could, and he clipped my right-rear," said Stroll. "It was a little bit sloppy from his end, he had all the room on the right to avoid it. I was all the way to the edge of the circuit on the left and unfortunately he just tagged my right-rear and that was the end of my race.
"You know, we're racing, we're wheel to wheel on the opening lap, these things happen. I think it was a shame… not a shame, but it was hard for me to understand afterwards how there was no action taken on something like that.
"If I look back at the incident between Albon and Hamilton in Austria, it was a very similar incident to the one of mine and Charles's… There was action taken on that incident, but not any action taken on the one between me and Charles, so I was a little bit surprised. But it's racing, these things happen, we can't change the past now, we just have to look forward and move on."
READ MORE: Raikkonen denies reports he's taken up option with Alfa Romeo as he insists no decision made on F1 future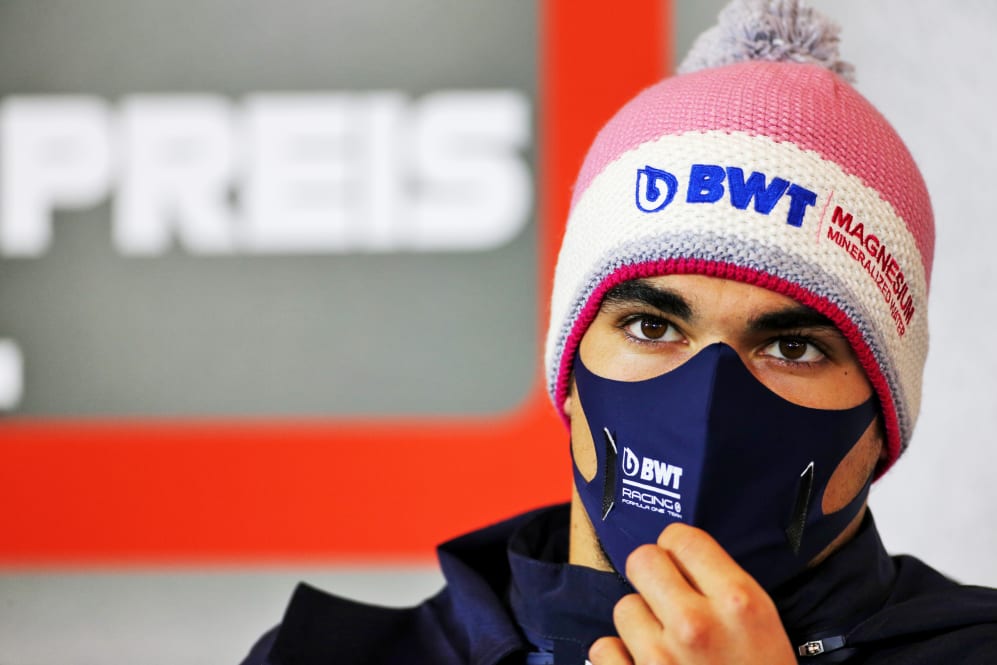 Stroll's Russian crash, coming off the back of the Tuscan Grand Prix when the Canadian crashed out of a promising fourth place after suffering a puncture, means that he has now failed to finish the past two Grands Prix.
READ MORE: Perez to finally get Racing Point upgrade package for Eifel GP
But he is hoping that, with the team's upgrade package now fitted to both his and team mate Sergio Perez's RP20s for the Nurburgring weekend, Racing Point could bag a big haul of points in Germany, as they seek to wrest third place off McLaren in the constructors' standings.
"It's just downforce, so more load on the car, more grip and better for lap time," said Stroll of the upgrade's efficacy.
"It's a small step forward. Unfortunately we haven't really been able to capitalise on it the last couple of weekends... with the failure we had in Mugello, and then the contact in Russia, we missed out on some big points in those last couple of events. But looking forward to the next seven races, we need to bounce back and capitalise this weekend."
It's not too late to purchase your tickets to this weekend's Eifel Grand Prix at the Nurburgring – click here to book.