'It's a shame' – Szafnauer reveals how Ocon and Gasly reacted to their race-ending crash in Australia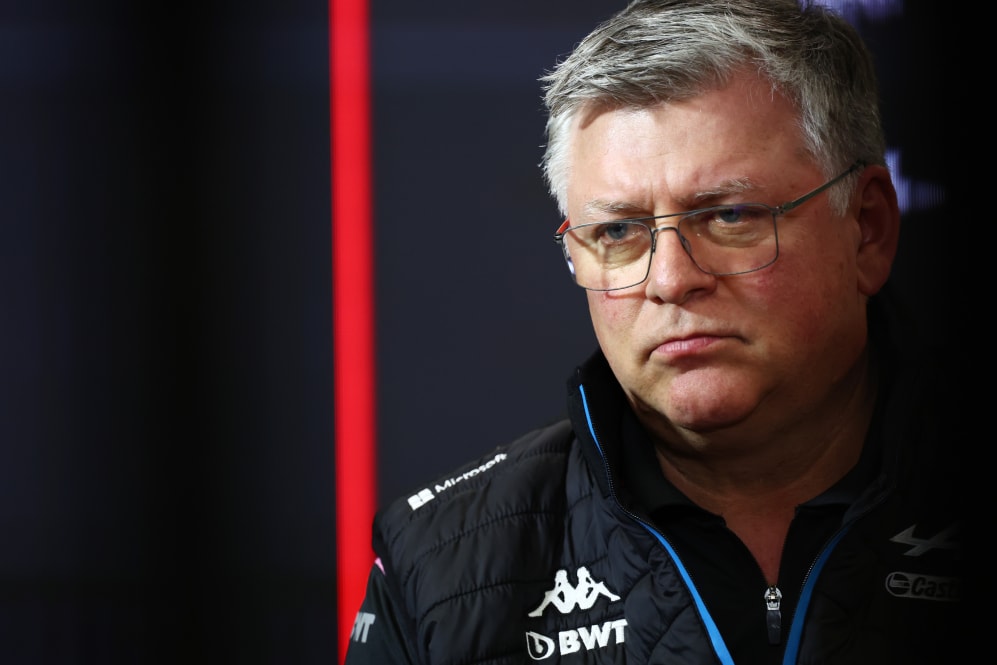 It was shaping up to be Alpine's best race of the season so far, with Pierre Gasly running fifth and keeping within DRS range of a Ferrari ahead whilst Esteban Ocon had climbed into the points after qualifying just outside the top 10. But then it all went horribly wrong...
At the second restart, disaster struck when Ocon and Gasly collided – leaving Team Principal Otmar Szafnauer with the job of sorting out who, if anyone, was to blame.
Pierre Gasly had taken to the grass at Turn 3 after being baulked by Carlos Sainz, who was in the process of tangling with Fernando Alonso. As the Frenchman returned to the track and attempted to accelerate back up to racing speed, he drifted across to take the racing line and found himself making contact with his team mate.
READ MORE: Alonso reflects on 'rollercoaster of emotions' race as he takes third place in Melbourne
Ocon had been attempting to follow Yuki Tsunoda through, but while the AlphaTauri made it past, the gap closed on Ocon and the resultant collision sent both pink cars into the barriers.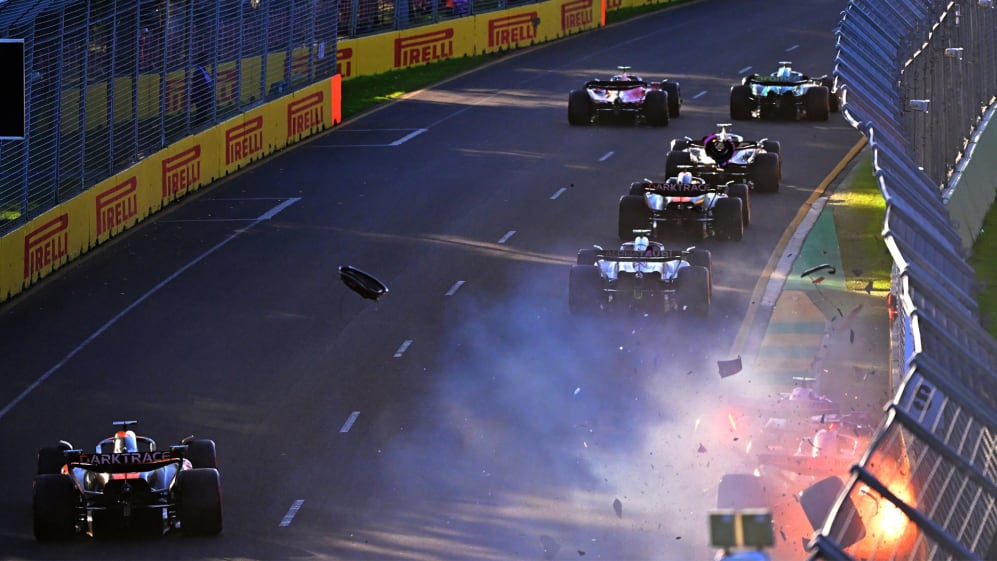 "Well, they each apologised, so they each thought they played a role in it," said their Team Principal after the race. "It was just chaos out there; had Pierre not gone wide in Turn 1 – but a lot of people did – then I think he would have been further up the road.
"Esteban at the same time just followed Tsunoda through on the racing line and Pierre didn't see him and came over to the racing line and just hit him. Which is… unfortunate."
Szafnauer was keen not to apportion blame too quickly, the Team Principal having plenty of experience in overseeing team mate clashes – including with Ocon – in his time at Force India/Racing Point.
READ MORE: 'No hard feelings' – Alpine pair Gasly and Ocon reflect on their race-ending collision in Melbourne
"It's a shame that they came together. As far as trying to blame one or the other, I don't think that's the right thing to do; the right thing to do is to learn from it. There's so much chaos there and you've got to make quick decisions.
"If you look at the onboard and the replay, Tsunoda gets through, Esteban [Ocon] tries to follow him. You don't know what Pierre's going to do and Pierre's just trying to get back to the racing line, it's not like he's looking in the mirrors and seeing somebody and saying 'oh I'm going to block him', he's looking the other way, getting on the racing line thinking no one is there."
Oops! Error retrieving Twitter post
The crash was looked at by the stewards, who deemed it a 'racing incident' and took no further action, much to the relief of Alpine. Gasly is sitting on 10 penalty points and another two could trigger a one-race ban for the Frenchman.
"It was truly a racing incident," Szafnauer agreed. "Who's to blame for something like that? Hindsight you look back at it and say great, shouldn't have crashed but there are times you can't avoid it, things happen in front of you where you have a decision of 'I either run into this or run into that' because you can't avoid it."
Having failed to score any points on Sunday, Alpine have dropped to sixth in the constructors' standings, with McLaren jumping ahead thanks to their double-points finish.
READ MORE: 'What better place to do it' – Piastri thrilled after charging his way to maiden F1 points finish on home soil