'The hard work is paying off' – Norris encouraged by McLaren's 'best weekend so far' after breaking duck in Australia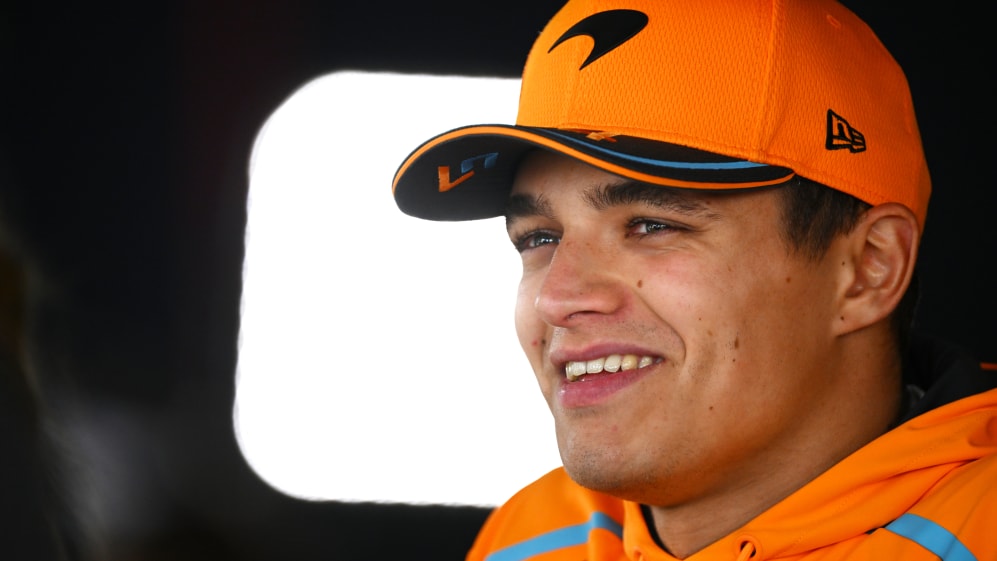 Lando Norris has hailed McLaren's strongest weekend of the season so far, as the team bounced back from point-less weekends in Bahrain and Saudi Arabia to log a pair of top-10 finishes at the Australian Grand Prix.
During an action-packed race, Norris and home hero team mate Oscar Piastri capitalised on the drama around them to rise from midfield grid slots to P6 and P8 respectively, lifting McLaren from the bottom of the constructors' standings to fifth.
READ MORE: Verstappen takes first-ever Australian GP win amid huge drama in Melbourne
Speaking post-race, Norris said: "For sure, our best weekend so far. All my comments and my feelings [after qualifying], I didn't have my hopes too high, but actually since Lap 1 the pace compared to some of the cars around us – like the AlphaTauri, like the Haas – was a bit closer.
"I felt a little bit quicker, so I could race against them, I could actually have some fun, attack and have a bit of racing action, so [it was] a good day. P6, some reasonable points for us, same for Oscar to have him in the points at the same time.
"We just stayed out of trouble, which was the biggest challenge today, which was avoiding the people locking up and causing chaos, so I'm happy; the team's done a good job, and we deserved it."
Norris was then asked about the upgrade package McLaren are set to bring to the next round in Azerbaijan at the end of April, and whether it will well and truly help them kick-start their season.
"The season started a while ago. I kind of hate when people say it, because it's, you know… it's the same for everyone. We should've been on it earlier and we weren't," he said.
READ MORE: 'What better place to do it' – Piastri thrilled after charging his way to maiden F1 points finish on home soil
"I guess we've kind of tried to look at it from that perspective; we've been a bit unlucky before and today things just went our way a little bit more and we deserved to be [there]. But we have the upgrades, we have some things…
"I don't want to get too excited about all of it because I wouldn't say Baku is where it's going to help us the most with all the slow speed corners, but at the same time it's a step forward, I hope.
"The team have been working very hard back [at the factory] and here [at the track] to get everything ready for Baku, so yeah, thanks to the team; they've done a very good job, they're pushing hard, they're working hard, and a day like today shows it's paying off."