Technical
TECH TUESDAY: Why DAS is only the second most impressive innovation on the Mercedes W11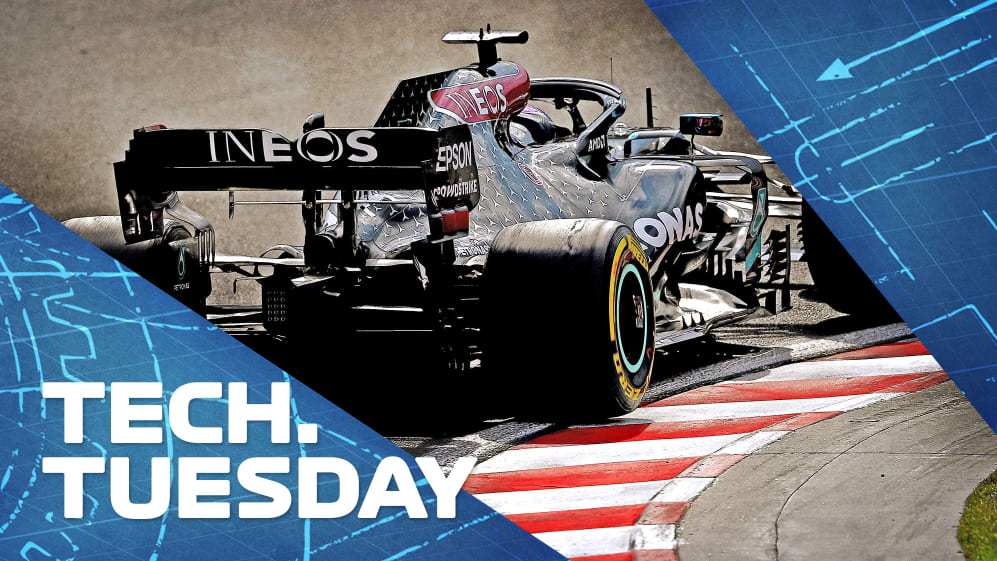 Although it was the revolutionary double axis steering (DAS) system that caught the eye when the Mercedes W11 first hit the track during winter testing, actually the car's most powerful performance upgrade over the preceding model was probably at the other end of the car – and not quite so visually obvious…
The rear suspension was described by Mercedes Technical Director James Allison at the launch of the car as "extremely adventurous", with Allison adding: "We have put a new geometry in there that gives us more aerodynamic opportunity, and allows us to get more downforce on the car."
READ MORE: Exploring the suspension layouts that could give Mercedes and Red Bull the edge in 2020
What Mercedes essentially did was sweep the lower wishbone of the suspension back as far as possible to create much more working area for the airflow to enhance the performance of the diffuser.
In creating a low pressure area at the rear of the underfloor, the diffuser effectively speeds up the airflow over the whole area of the underfloor – and the faster that air flows, the more downforce is created. But what does that have to do with the airflow over the top of the diffuser, on the upper surfaces?
The more powerful that flow, the greater the air pressure differential between the over-body and the underbody – and the harder the air will be pulled through the floor by that diffuser. In sweeping the lower wishbone so radically far back, it has cleared valuable space in what is a very crowded – and very aerodynamically powerful – area of the car. The boost in downforce should be significant.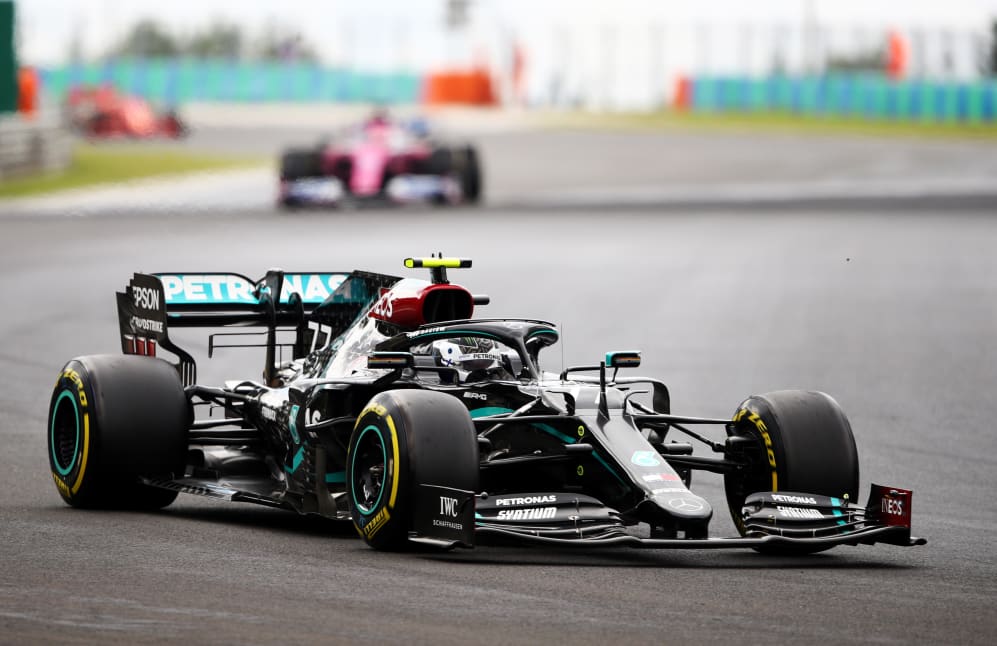 So, how did Mercedes manage to do this? The angle between the forward and rearward legs of that lower wishbone are much narrower than is the convention. The front leg mounts well back from the front of the gearbox, with the rear leg mounting into the crash structure.
This narrow angle is quite problematical structurally. To make the wishbone's bracing against the gearbox as strong over such a narrow angle will require it to be significantly heavier. The other potential problem is that it will feed the loads into the gearbox over a much narrower area, putting much more strain there.
TECH TUESDAY: Under the skin of Renault's protest of Racing Point's RP20
Although the problematical gearbox sensor issue experienced by the team in the first Austria race was largely rectified by arranging the wiring looms in a better way, the high suspension spike loads through the rear suspension to the gearbox over the kerbs will have probably played a part in the problem.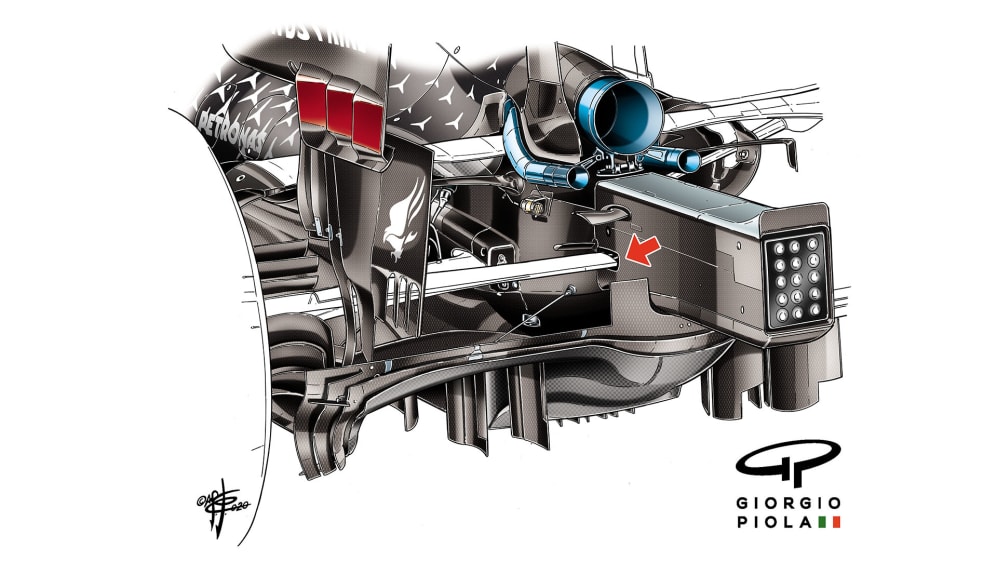 The drawing above shows where the rear leg of the lower wishbone feeds into the crash structure. Some idea of the narrow angle between the rear and front leg can also be appreciated from this.
Last year's arrangement, shown below, had a much wider angle between the two. Racing Point currently use last year's arrangement on their RP20 but for next year are set to switch to the more aerodynamically powerful current Mercedes system.
So the W11's DAS sytem may have grabbed all the headlines in pre-season testing, but this much less obvious innovation could actually be worth more in lap time for Lewis Hamilton and Valtteri Bottas as Mercedes chase yet another World Championship double in 2020.