'The car feels amazing' says Sainz after first laps in the 2020 MCL35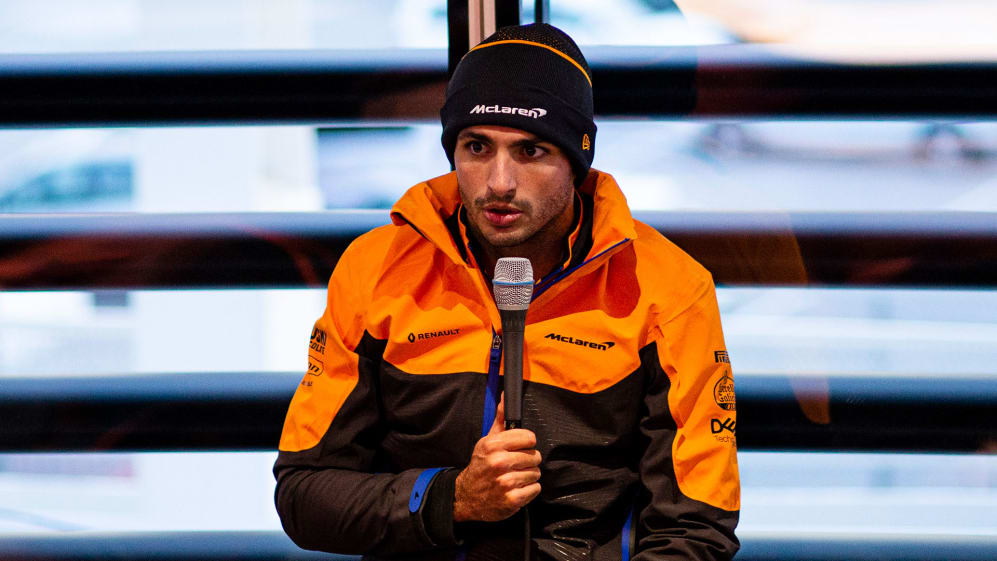 Carlos Sainz's optimism was palpable after he finished the first day of pre-season testing with 161 laps under his belt, 0.866s behind leader Lewis Hamilton – describing the MCL35 as a significant step up on its predecessor.
The caveat to his initial, glittering, verdict on the MCL35 was that he couldn't tell where 2019 midfield leaders McLaren stood compared to their championship rivals.
READ MORE: Verstappen spins twice but ends first day of testing 'very happy' with Red Bull RB16
"The first week is mainly about mileage and seeing how the car works," Sainz said after a packed day of running in Barcelona. "We managed to complete a race run without any issues, 160 laps or something like that. Incredible, I'm very happy. It shows the homework we put in over the winter is paying off and we started on the right foot.
READ MORE: Why the new Racing Point RP20 caused a stir at pre-season testing
"The car feels amazing, we're already much quicker than last year at this point. Obviously, everything feels much better, but in the end, you see the lap times of the others, and they are all feeling the same. It's difficult. It feels much better than last year, but where are we going to be? That's a tricky question."
With the top 14 runners split by 1.490s, the pressure could be on the Woking squad – but it's too early to make any judgements, regardless of their standing in the leaderboard after Day 1.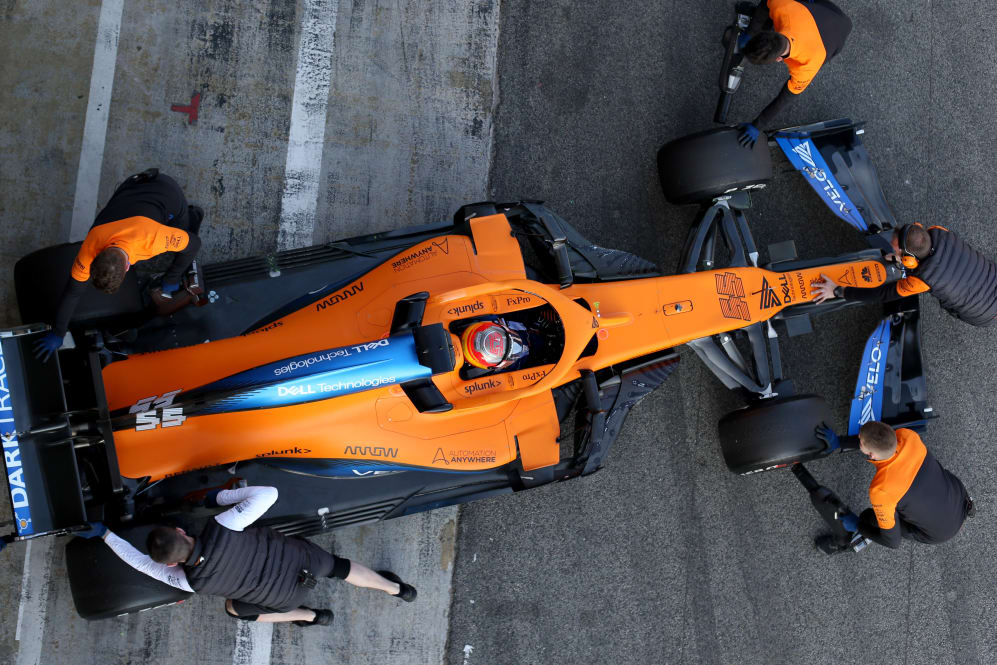 "Apart from best lap times they have done, apart from being all very tight, and close together, here 10kg of fuel is three or four tenths, if one team is running 10kg more or less, one team running 50kg and the other 30kg, it's already eight tenths [of difference]," he said.
READ MORE: Being first out in testing 'psychologically' important for Williams – Russell
"So it's going to be tricky to compare and to take any conclusions, but it definitely looks like everyone is doing the right steps and everyone is getting quicker every year – and everyone looks quicker again."
Sainz steps away from the MCL35 on Day 2 as Lando Norris gets his first drive of the 2020 McLaren F1 car at Circuit de Barcelona-Catalunya, and, of course, live coverage will be available throughout the day.