Feature
The insider's guide to… #1 mechanics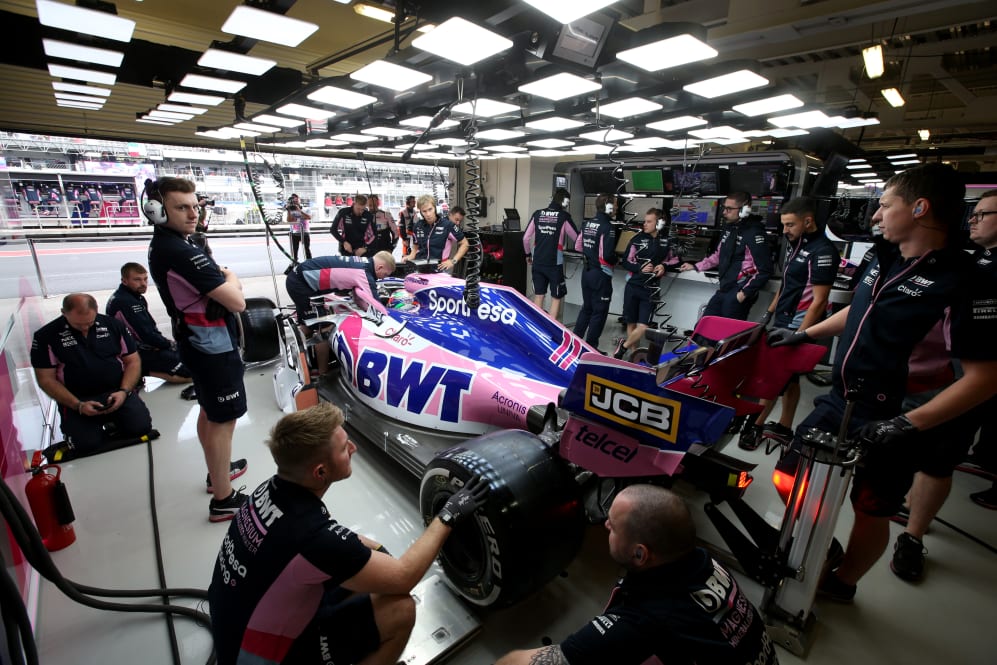 While a Formula 1 team might have a thousand people working towards a common goal, responsibility for sending a car out on track rests with one person – the number one mechanic…
Responsibility within an F1 team takes many forms. A technical director is responsible for the design of the car, a team manager for the conduct of the crew, while a team principal is accountable for the entire operation. Whatever the role, F1 is definitely a sport for self-starters, as underperformance from a single individual can bring a weekend crashing down. Consider for example, a number one mechanic. They're responsible for the build of a Formula 1 car. There aren't many more jobs more responsible than this.
READ MORE: The insider's guide to… F1 strategists
The title sounds like a term of endearment and many people assume that when a driver talks about their number one mechanic, they're referring to the best, or the most trusted. That isn't the case and it is a genuine job title – though the other factors may also be true. The number one is accountable for the car – meaning that the front- and rear-end mechanics, the hydraulics and gearbox technicians all report to them. In turn, the number one liaises with race engineer, chief mechanic and the team manager. Despite being surrounded by more senior staff, the decision that the car is ready is ultimately made by the number one. It is they who signal for the engine to be started, and who usher the car into the pit lane.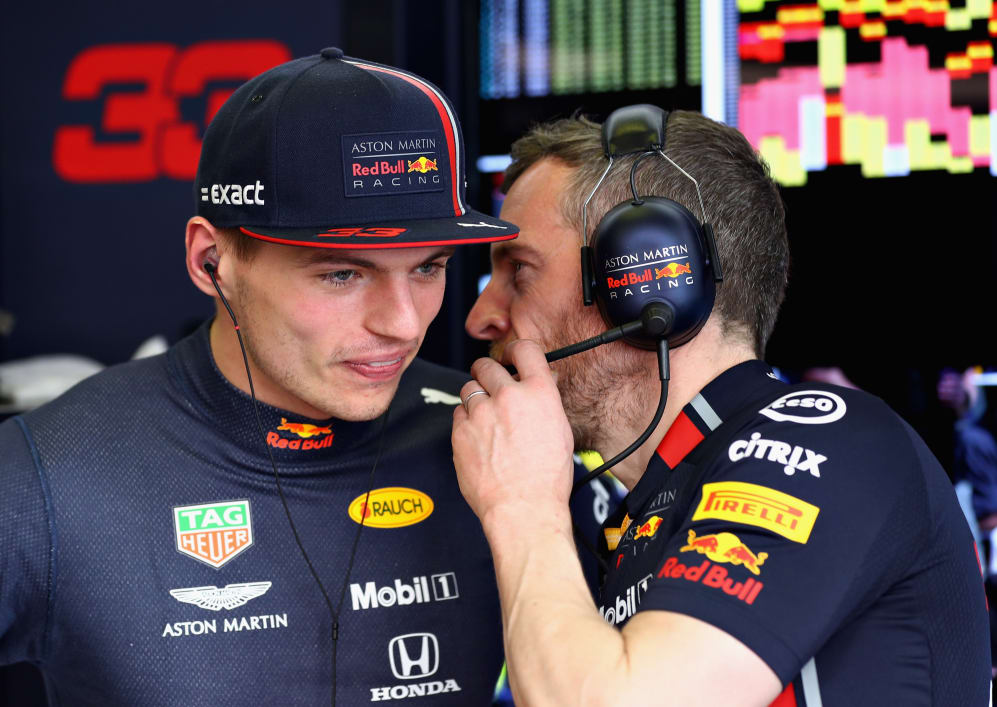 All eyes on you
"It is a lot of responsibility – but I love it," says Red Bull Racing's Lee Stevenson, who is number one mechanic on Max Verstappen's car. "In fact, it's one of the perks of the job. When the car's ready to go and the wheels are bolted on, you stand back, look at everything you and your team have just built and you get a great sense of wellbeing. You have a good team around you, you trust them 100 percent, and as much as you can be in control of it all, you're ready to send the car because it's going to be reliable."
At 35 years of age, Stevenson is a 20-year F1 veteran. He grins while the mental arithmetic is done. "Yeah, I began – unofficially – when I was 15, in 1999, at Jordan Grand Prix. I did my work experience there, then my apprenticeship with a college course. I went onto their race team part of the way through 2004 and did a first full year of racing in 2005 as a rear-end mechanic on Tiago Monteiro's car. I came to Red Bull Racing shortly before the start of the 2006 season."
READ MORE: The insider's guide to… Technical Directors
Stevenson's route through the ranks followed what once was a familiar path: test team; fourth (floating) mechanic on the race team, front-end mechanic and eventually he became number one on Daniil Kvyat's car in 2015.
He is also one of the most recognisable faces in the sport. Much to the amusement of his team mates, F1's cameras unerringly seek Stevenson out in moments of high Red Bull drama, the state of the race etched keenly into his expression. This is partially an accident of proximity – as a pit stop wheel gun operator, his seat in the garage is closest to the pit lane – but also, he confesses that it's simply in his character.
"I can't sit still. I have to be fully, emotionally involved, I don't have it in me to clap politely when there's an overtake. I get a lot of grief from everyone in the team for always being on TV, but it would be the same if I was watching football in the pub and my team were playing. I get genuinely nervous and I can't hide it."
I will never forget waving the car out of the garage and being completely overwhelmed with emotion. I'd played the moment out in my head 10,000 times – but it didn't match how it actually felt
How to make it to the top
Back in F1's era of infinite resources, test teams were the ultimate finishing school for mechanics, with test sessions running all day, every day, using two, sometimes three cars. Young mechanics learned their trade on the test crews before graduating to the race crew, and eventually cycling back to the test squad in more senior positions. The test teams have long-since been disbanded. Red Bull's globe-trotting live demo programme fulfils a similar role but not every team have that luxury, and other outfits may look for their experienced mechanics elsewhere.
"My background is in GT cars, and I started in the proper place – at the very bottom!" says Racing Point's Mikey Brown, number one on Sergio Perez's car. "I swept floors, washed wheels and eventually got onto the spanners as a number two for a touring car team. I'll confess, I thought F1 was untouchable with that sort of background – but when I got to 28, having done 12 years in GT, I thought I'd done what I needed to. I applied for a number two, front-end mechanic job at what was Force India. I did that for nine races before the number one decided to leave. That was two years ago, and I've been number one on the car since then."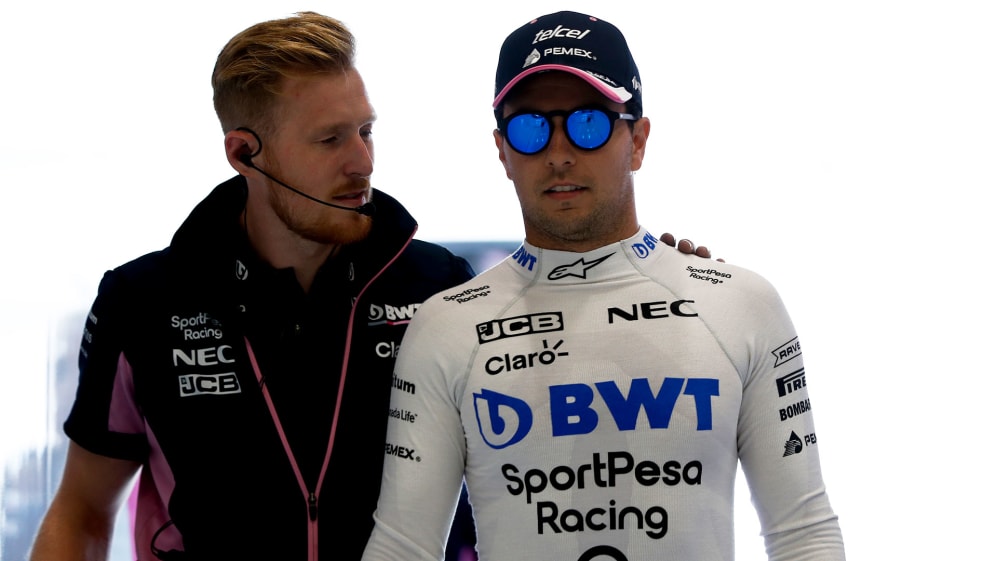 It's difficult to pinpoint the qualities that elevate a mechanic to the number one position – though there is certainly an attribute among the people that occupy the role that tends to comprise one part experience, one part character.
"Definitely experience comes into it," says Brown. "You need to know how everything works mechanically and be able to troubleshoot: foresee issues before they happen. On top of that, you need to be able to manage people. My car is, effectively, my department, and those are my guys. To get the best out of them, I need to be sure they're happy with what I'm doing and what I'm asking of them. There is also pressure to deal with. You have to stay calm and keep your mind on the job, especially during qualifying, which can be carnage."
The cameras tend to focus on the crews in-session, when they're working through set-up changes, but beyond this, there is a rhythm to the mechanics' weekend that ensures every minute at the track is used productively.
At this level, you have to have confidence in your work. I'm 100 percent confident in the ability of everyone working on my car
Under pressure
After the opening two practice sessions of the weekend, the car is then rebuilt on Friday evening, with the crew installing race engines and gearboxes, stripping the car down to its racing weight and taking out testing looms and sensor packages. Parc Fermé regulations limit what the crews can change after qualifying, but even if set-up changes aren't allowed, there is always preparation – endless preparation. This routine is interrupted whenever something goes wrong, which is arguably when you see a number one at his best.
"In a really sick way, we enjoy a s***fight!" says Williams' Jack Hoodless, number one on George Russell's car. "Of course the car is regularly updated but the basic mechanical structure doesn't change, so anything out of the ordinary is a little bit exciting – something to sink our teeth into. There's real job satisfaction in seeing the crew step up and really excel in a pressure situation. I absolutely love it!"
READ MORE: 5 reasons why 2020 could be Ferrari's year
Hoodless began his career at Williams as a wind tunnel technician. He moved onto the support team and first went racing in 2013, working 'back-of-house' on composites, hydraulics, sub-assemblies and other parts of the operation TV cameras never see. He then became Felipe Massa's front-end mechanic in 2015, and eventually graduated to the number one role at the final race of the 2017 season.
"Abu Dhabi 2017 was high pressure – but largely self-induced," he admits. "I will never forget waving one of Frank's cars out of the garage and being completely overwhelmed with emotion. I'd played the moment out in my head 10,000 times – but it didn't match how it actually felt."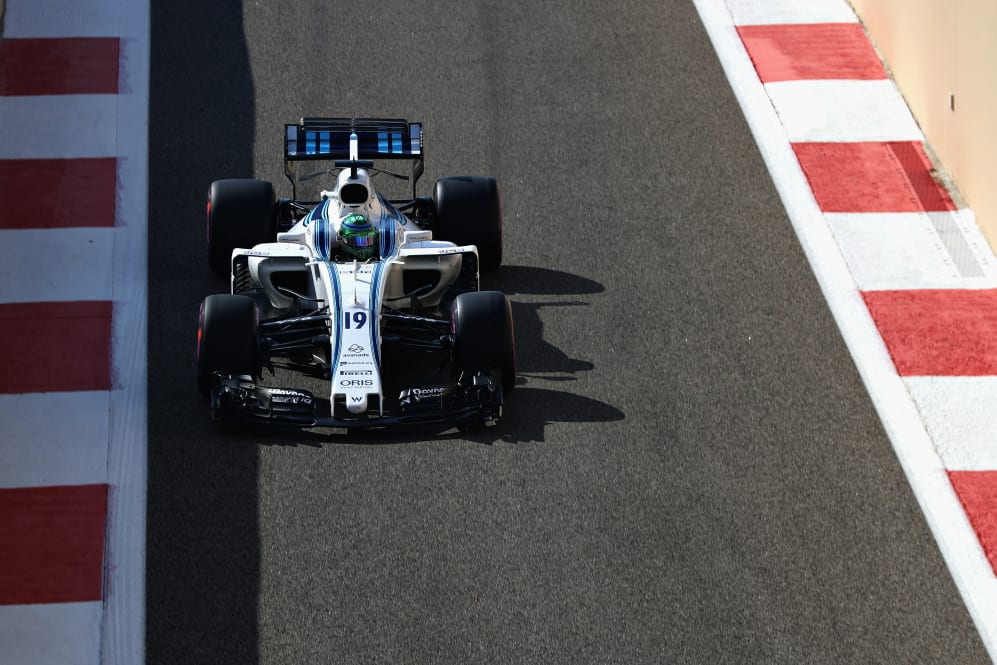 Firing the car up
Waving the car out is vaguely ritualistic, but also grounded in practicality: everyone else on the car crew is occupied with a tyre blanket, data umbilical cord or starter. The number one's job is to visually inspect the car and ensure all the garage furniture is removed, making eye contact with everyone on (and in) the car to ensure they are ready to go. Then, on the race engineer's call, he will signal for the engine to be fired up, the blankets removed and the car dropped off the jacks. They back out into the pitlane and gesture to the driver to follow – a physical act of vouchsafing that the car is properly prepared and ready.
"At the end of the day, you are bolting a human being into something extremely fast – so safety is paramount," says Brown. "At this level, you have to have confidence in your work. I'm 100 percent confident in the ability of everyone working on my car."
READ MORE: W Series joins F1 support bill for US and Mexico City Grands Prix
There's no requirement for a number one to have a strong bond with the driver, but it's often the case.
"You can relate to their excitement," says Red Bull's Stevenson. "We have fun at the track and away from it – but Max knows 100 percent that in the garage, we'll get the job done and that he can trust us."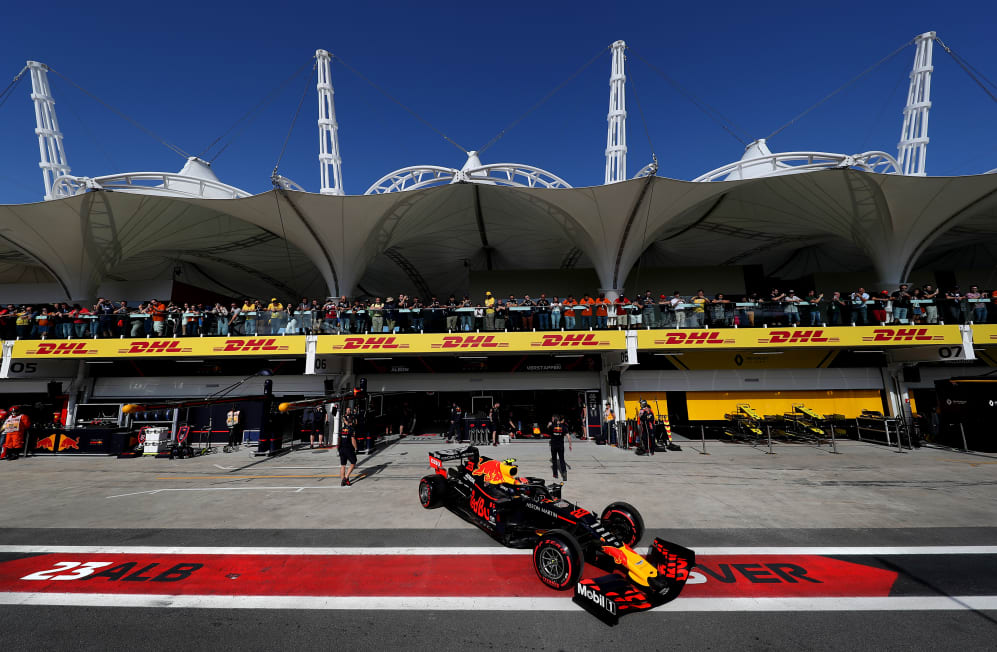 Hoodless adds: "George is incredible. I've been lucky to work with great drivers but George is proper championship material. It's not often an F1 driver will remember your name the first time he meets you – but George made a conscious effort to go out, learn everyone's name and find out what they do. Things haven't been going our way this year but I really feel George trusts us to do the right thing – and we want, more than ever, to deliver something he can get the most out of."
This message is a recurring theme: the number ones are passionate about success for their car and driver. Behind this, however, is a recognition that the competitiveness of the package is something beyond their control. Their part of the job is to ensure whatever car they have is able to leave the garage on time, run to the maximum of its capabilities, and come back safely. It's a responsibility they take very seriously.