Feature
ANALYSIS: Why Sergio Perez's value has never been higher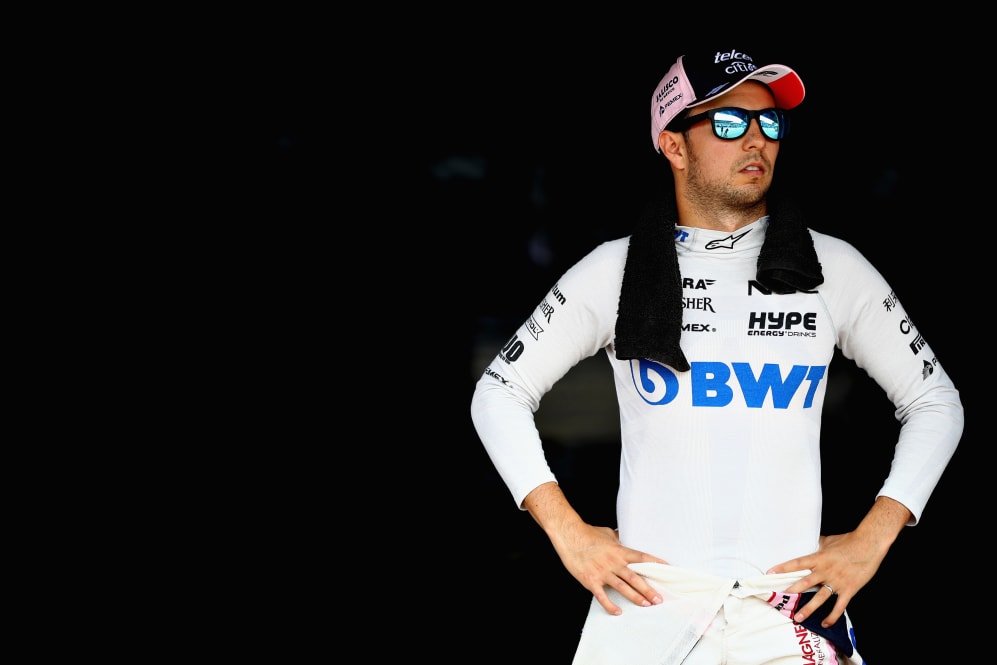 How many times have you watched a Grand Prix without noticing Sergio Perez, only for the Racing Point driver to crop up in the top 10 late on? This was a regular pattern during the second half of 2019, when the Mexican was the highest points scorer outside of the established top three teams, despite rarely reaching Q3 on Saturday.
Perez doesn't like the 'King of the Midfield' reputation that has evolved over the years. But it is well-earned and well-meant, heralding him as one of the most dependable operators in a part of the field where razor-thin margins make the difference between success and failure.
He's racked up eight podium finishes despite spending his entire F1 career in teams finishing from fourth to seventh
It makes the 29-year-old arguably the most underrated driver on the F1 grid, even by his peers who didn't vote him into their top 10 drivers of 2019. This makes Perez worth his weight in gold to a midfield team, with his special set of skills of particular value to a Racing Point operation that struggled for pace. That he brings significant backing is an incidental bonus for a driver who would be in demand regardless.
READ MORE: Sergio Perez – In conversation with F1's podium snatcher
Last year, Perez spent only 43% of his laps raced in the top 10 but translated that into points in 11 out of 21 races in what was, on average, the ninth-fastest car of the season. That took his tally of sixth-to-11th place finishes to 106 in 176 starts. No other driver boasts that weight of midfield numbers.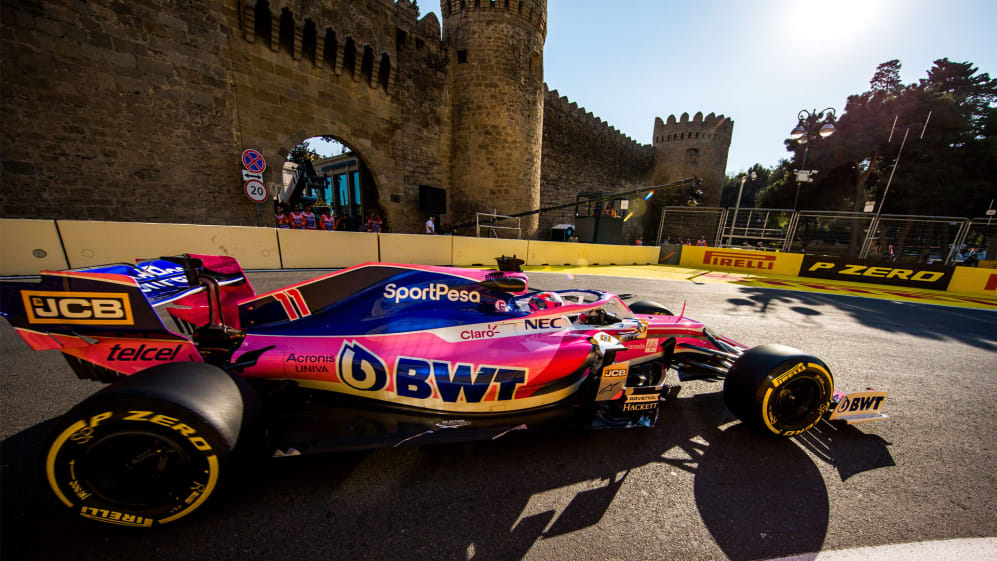 That might sound unremarkable, as few talk excitedly about a driver's record of seventh-place finishes, or celebrate a driver spending more laps in 2019 running eighth than anywhere else. But he's also racked up eight podium finishes, two of them second places, despite spending his entire F1 career in teams finishing from fourth to seventh with Sauber, McLaren and Force India/Racing Point.
MIDFIELD POINTS AFTER 2019 SUMMER BREAK
| | | |
| --- | --- | --- |
| 1 | Sergio Perez | 39 |
| 2 | Carlos Sainz | 38 |
| 3= | Pierre Gasly | 32 |
| 3= | Daniel Ricciardo | 32 |
| 5 | Lando Norris | 25 |
| 6 | Nico Hulkenberg | 20 |
| 7 | Antonio Giovinazzi | 13 |
Perez's great strength is on Sunday afternoons. His qualifying record is decent, beating his team mate 51.7% of the time on head-to-head comparison, but he did lose out to both Nico Hulkenberg and Esteban Ocon during their time together. Instead, his calling card is the mastery of tyre management and bludgeoning consistency in races.
Perez's F1 debut coincided with the start of the Pirelli era and its mandated high-degradation rubber in 2011. From his very first race – a run to seventh on-the-road after being the only driver to pull off a one-stop in the Australian Grand Prix, a result that's often forgotten because he was excluded for a technical infringement – he's proved adept in this area.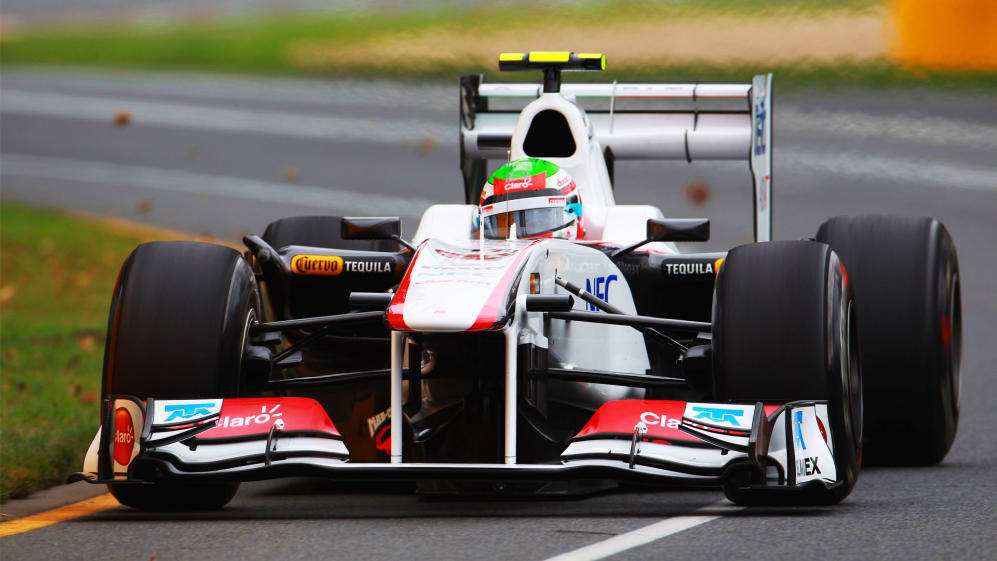 This doesn't simply mean driving slowly – there's a real art to tyre management that is also a vital weapon in the armouries of Lewis Hamilton and Max Verstappen. Perez is right up there with the best on the grid in terms of his capacity to lap at a good pace while minimising the rear tyre slip thanks to his exquisite feel and patience. That often allows him to run longer, faster than others can and minimise his overall race time.
In the last race of 2019 in Abu Dhabi, Perez demonstrated that with a long first stint that allowed him to charge from 12th to seventh in the closing stages. His brilliant drive to the same position in Mexico three races earlier was also a one-stop masterclass.
He is effective in battle too. His last-lap ambush of Lando Norris in Abu Dhabi proved that, as does the fact that he gained more places (29) on the first lap in 2019 than anyone except team mate Lance Stroll (40). There is the occasional mishap – crashes at Hockenheim and Suzuka last year prove that – but he usually gets it right.
READ MORE: The constant evolution behind Lewis Hamilton's greatness
MOST F1 PODIUMS WITHOUT A WIN
| | | |
| --- | --- | --- |
| 1 | Nick Heidfeld | 13 |
| 2 | Stefan Johansson | 12 |
| 3 | Chris Amon | 11 |
| 4 | Romain Grosjean | 10 |
| 5= | Jean Behra | 9 |
| 5= | Eddie Cheever | 9 |
| 5= | Martin Brundle | 9 |
| 8= | Sergio Perez | 8 |
| 8= | Luigi Villoresi | 8 |
Perez has also held up well against some seriously good team mates. He's won the intra-team points battle six times in his nine seasons, doing so consistently from 2015 against Hulkenberg, Ocon and Stroll. He also showed well against 2009 world champion Jenson Button at McLaren in 2013, outqualifying him 10 times in 19 races despite falling short on Sundays.
But the Perez who was signed, and rejected, by McLaren in 2013 has evolved. He talks of making significant strides with his technical understanding, while he has matured in his off-track approach. McLaren was an opportunity that perhaps came too early, especially as it led to the end of his ties with Ferrari, but since then he has developed prodigiously as a Grand Prix driver.
READ MORE: Why Verstappen made an early commitment to Red Bull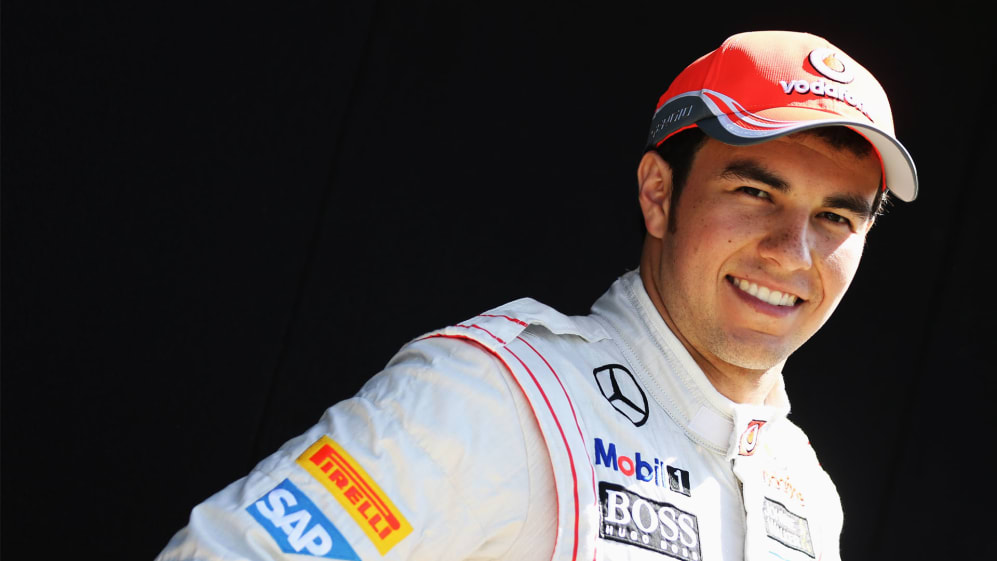 So could Perez win a GP in a capable car? Certainly. He should have done in only his 19th start, back in Malaysia 2012, when he closed from seven seconds behind leader Fernando Alonso to on his tail in just seven laps before running off the track and losing five seconds late on. Given the same chance today, he wouldn't blow it.
Now in his F1 middle age, Perez has that valuable blend of experience with plenty of life left in him – as well as desperation to have the chance to fight up front. His best chance is to work his way forward with an upwardly mobile Racing Point.