'The more pressure there was, the more he delivered' – Horner looks back on Verstappen's 'truly outstanding' year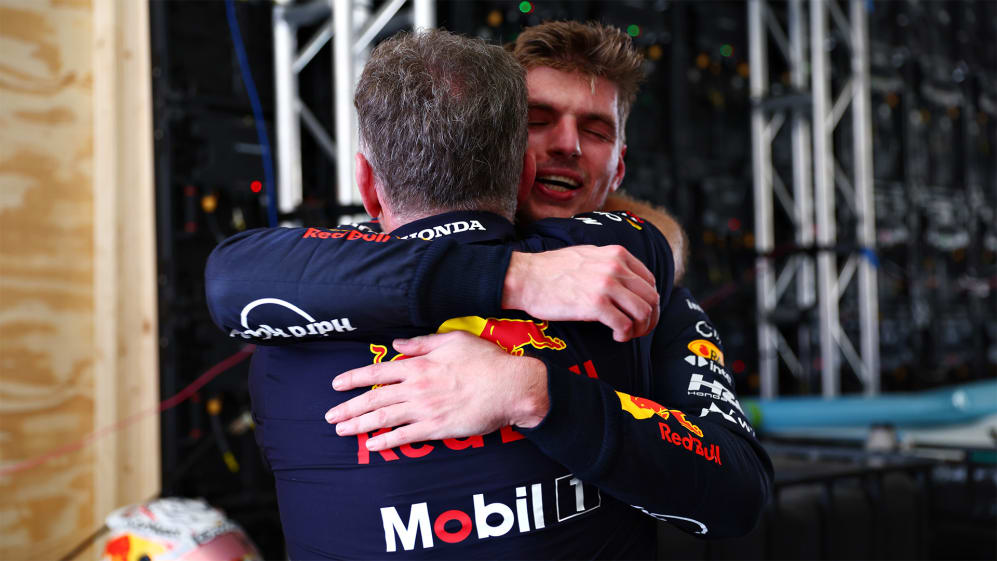 Christian Horner has praised Max Verstappen for taking "another step" as a driver in 2022 after the Dutchman claimed a record number of race victories and wrapped up his second successive world title with four races to spare.
With Red Bull overcoming early reliability issues and steadily adding performance to their RB18 package, Verstappen racked up 15 wins across the 22-race season – finishing comfortably clear of Ferrari's Charles Leclerc, whose initial challenge faded.
MAX BY NUMBERS: The amazing stats behind Verstappen's 2022 title winning campaign
Verstappen's dominant showing followed on from a particularly fierce fight against Mercedes rival Lewis Hamilton for the 2021 crown, which went down to the wire and was settled in Verstappen's favour in dramatic circumstances.
Asked to reflect on his driver's back-to-back title wins, and how the two seasons compared, Red Bull team boss Horner said: "I mean, 2021 was an epic year, and I think it'll go down in history – when we reflect on it in years to come – as one of the all-time great seasons of Formula 1.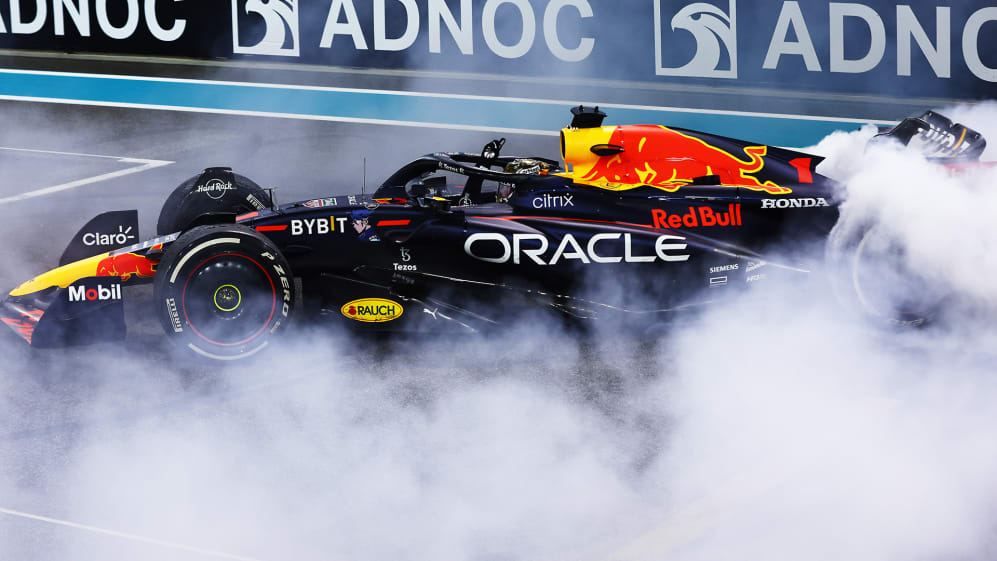 "I think that Max, having been through that and triumphed at the end of that… one forgets that he's still so young, you know, [25] years of age. Doing that last year, [and then] coming into this year, I think he just made another step.
"I think the maturity that he's driven with, he's just taken it to another level this year. You look at the Grands Prix that he won earlier in the year: the double-header in Imola was spectacular, his race in Miami with Charles… in those early races, the racing that was wheel-to-wheel was stunning.
WATCH: From Leclerc battles to comeback wins – The best moments from Verstappen's record-breaking season
"Then he just kept going, like a metronome, he kept delivering, and the more pressure there was, the more he delivered – [there were] some incredible victories.
"Hungary springs to mind, where he had to take a penalty and drive through the field; Spa was totally dominant; the pressure of Zandvoort… the list just goes on and on."
Horner added that, in addition to underlining his dominance, Verstappen securing the 2022 title at the Japanese Grand Prix proved to be particularly poignant for Red Bull, with company co-founder and owner Dietrich Mateschitz seeing it before his passing.
"I think he has been truly outstanding this year. It's been an incredible season for him, it's been an incredible season for the team. And, obviously, to win [the title] in Japan, with four races to go, was quite some achievement," added Horner.
READ MORE: Verstappen pinpoints breakthrough race that got title charge back on track after 'pretty terrible' start to 2022
"Despite the confusion at the time, whether he had actually won it or not, the thing that we're most grateful for is that Dietrich Mateschitz got to see him retain that championship as the last race that he watched.
"That was very much the upside of doing it in Japan, and being able to get it done early. [It was] very, very special for him [and] for the team."