Feature
The Winners and Losers of F1's final pre-season test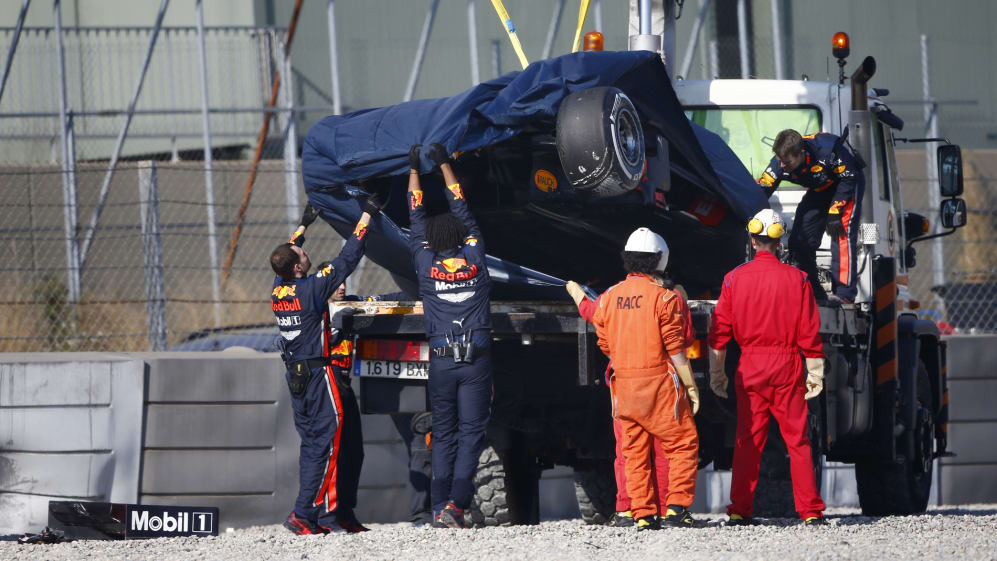 And there we have it. F1 2019 pre-season testing is complete. But who will be heading to Melbourne with a spring in their step, and who will leave Barcelona wishing there was more track time to iron out those niggles? We pick out the winners and losers…
Winners: Ferrari
They say it's all about where you finish, rather than where you start? For Ferrari this pre-season, it matters little as they have been on top throughout.
Their four-time world champion Sebastian Vettel ensured they ended testing with the quickest lap time – 1m16.221s – and they could have comfortably dipped into the 1m15s if they opted to take fuel out. But such was their confidence, they didn't need to show their hand.
They were just three short of 1,000 laps of mileage and on the engine front, they topped the mileage tables with a staggering 2,790 laps, which is roughly 12,986 kilometres.
That Charles Leclerc said Ferrari are "not flat out yet", despite already looking like the team to beat, shows that the Prancing Horse has rested well and is itching to get out of the gates.
Losers: Ferrari
Ok, so maybe it's pushing it to have Ferrari in the loser camp too. But strictly speaking it wasn't the perfect test for the Prancing Horse. They ended up 200-odd laps short of Mercedes' leading mileage tally as a couple of reliability niggles crept in.
Vettel ended up in the barriers on day two, following a wheel rim failure, while Leclerc lost a bunch of track time as they investigated their cooling systems. He then lost more time when an exhaust problem forced him to stop out on track.
That meant Leclerc managed 463 laps in total, which put him eighth overall in the charts, 71 behind Vettel and 175 behind table-topper Lewis Hamilton. So a little room for improvement.
Winner: Vettel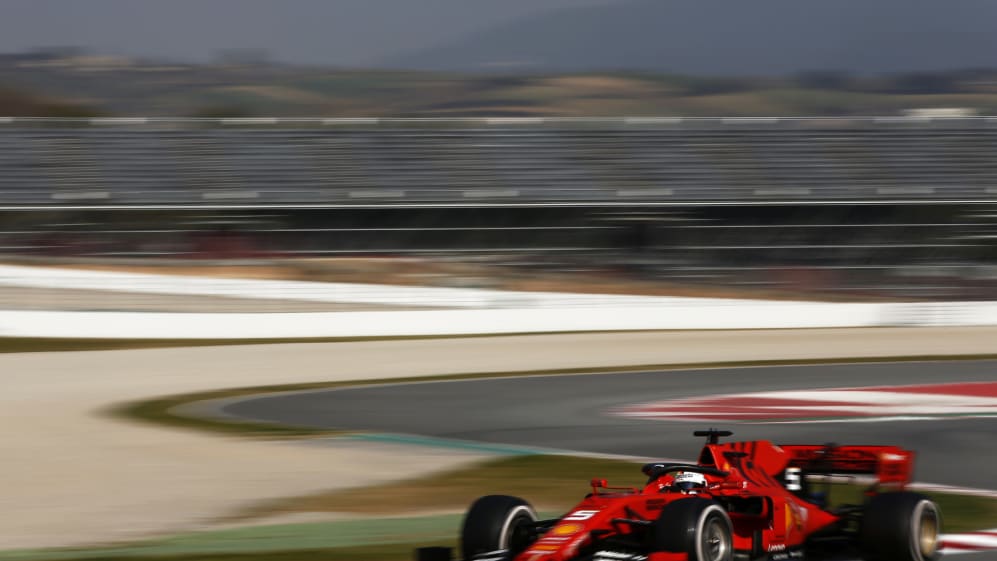 Vettel was in tremendous form when he spoke to media on the opening day of pre-season test, having liked what he felt when driving the new SF-90.
That confidence seeped into the second week as he added 231 laps to his tally. And aside from that off – which wasn't his fault – it had been a faultless week for the German.
Defeat in last year's title race hurt, but he has wintered well and looks ready for the fight once more. And on leaving testing, he will have seen enough to know he's got a car to battle again.
Loser: Gasly
There's not point beating around the bush. Pre-season did not go to plan for Pierre Gasly. Sure he clocked a solid 439 laps, 45 more than Red Bull team mate Max Verstappen.
If hitting the barriers wasn't bad enough in Turn 13, he did it again in the second week – but this time in more spectacular fashion with the impact leaving him "shaken".
Gasly is up against it to prove himself against a Verstappen in the ascendency, and losing an afternoon of running, which left his Red Bull team with an all-nighter to get the car ready and had a knock-on effect on their final day, is not ideal.
Winners: Honda
Fortunately for Gasly, Verstappen and their Red Bull team, there was some reason to smile as their partnership with Honda got off to a sensational start.
The Japanese manufacturer has had a bad experience during testing in recent years, but they followed up 957 laps in test one with another 811.
That would have certainly been more – and moved them above Renault in the mileage charts - had Gasly not crashed and had Verstappen not lost even more time on the final day because of a lack of spares.
The reliability looks good and there were shoots of good performance seeping through, too.
Losers: Red Bull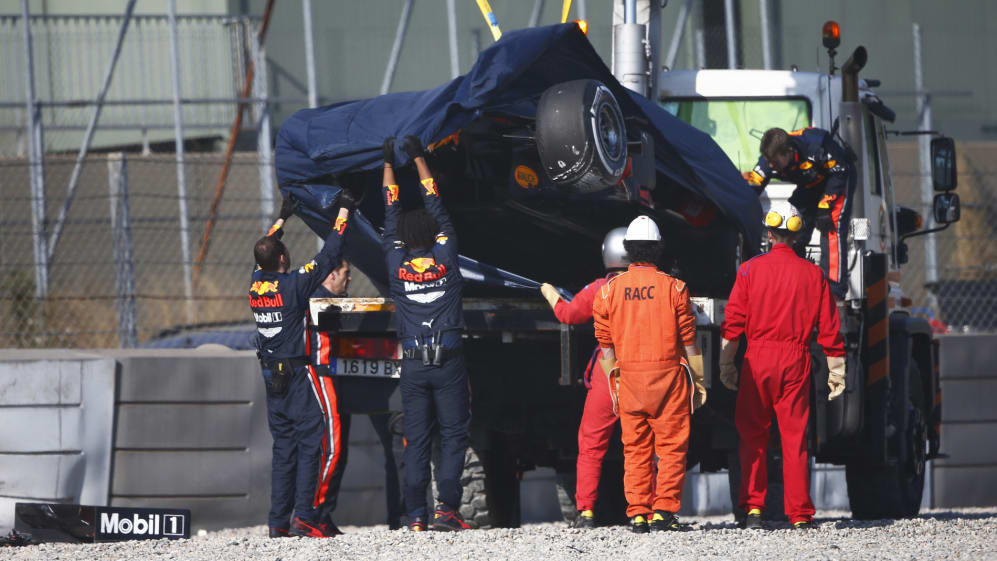 The opening two days of the second test picked up where Red Bull left off after the first test and put the team on an impressive 739 laps.
But they added just 74 laps in the final two days to take the shine off and leave them eighth out of 10 in the mileage charts.
This is the kind of setback which Red Bull has consistently shown they can get over, but they could have done without as it appears there is still a gap of a few tenths between them and the pace-setters Ferrari and Mercedes.
Winner: Haas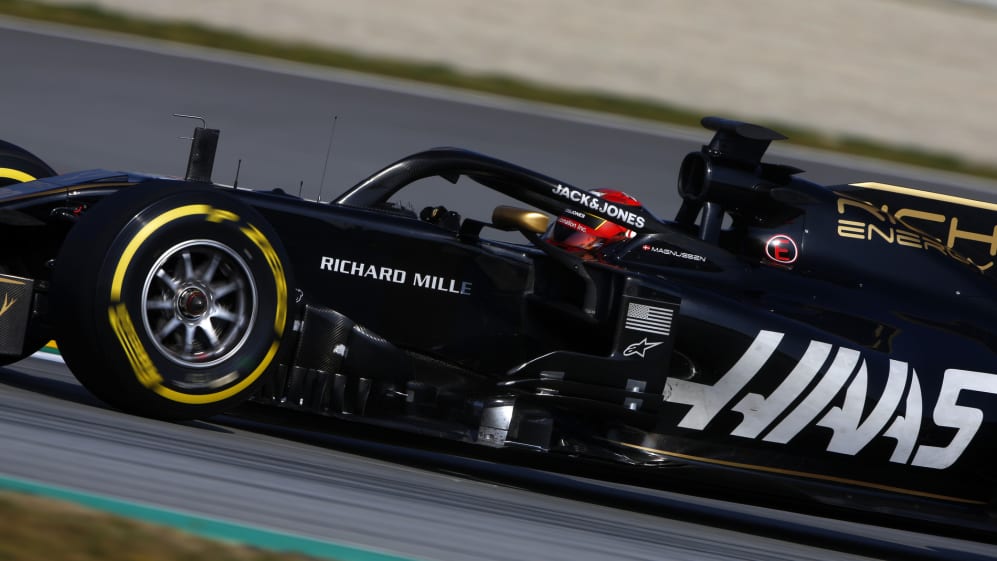 Haas set pulses racing with their pace in testing, but encountered a series of reliability issues in test one. Things went a lot smoother in week two, the American outfit clocking up 487 laps compared to 384 the previous week.
Neither Romain Grosjean nor Kevin Magnussen set representative low fuel lap times on the softest tyres and they were among the slowest in the speed traps on the final day to suggest they were not going all out to show their top performance.
Good times could be returning, with the early data pointing to them leading the midfield. But can they learn from their mistakes last year and convert it this time around?
Losers: Williams
When you have to stop running because "a number of critical bodywork parts had reached a stage of degradation that meant that we were no longer learning useful information", you know things aren't going well.
Sure, Williams recovered from a delayed start to testing to add 479 laps to their tally in week two. But that was just less than half than Mercedes managed, which shows how far behind they are.
In terms of laptime, they are rooted to the back of the field, with George Russell and Robert Kubica the only drivers not to get out of the 1m18s. It was not ideal preparations for a rookie and a driver who has not raced competitive F1 for eight years.