Feature
The Winners and Losers of F1's first pre-season test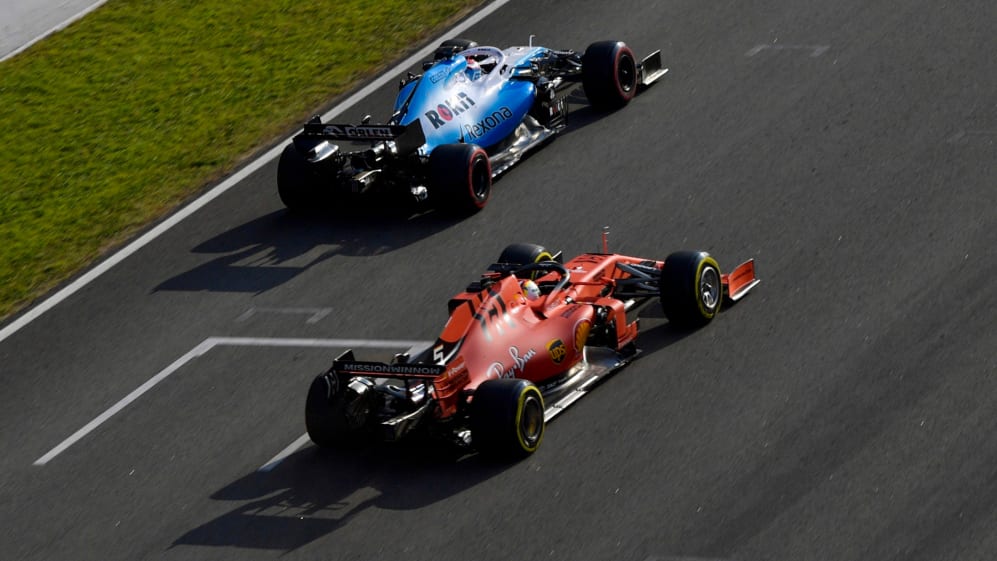 After a winter of waiting, the first test of 2019 was over with in a relative flash. But who can look back on the opening four days with a smile, and who will be desperately looking forward to a fresh start in Test 2? We pick out with the winners and losers…
Winner: Ferrari
There was one name that went down on the winners list straight away and that was Ferrari. The Prancing Horse has bolted out of the box in 2019, charging round the Circuit de Barcelona-Catalunya with a gallop that sent shivers down the spines of their rivals.
They clocked up an impressive 598 laps, which was marginally beaten by Mercedes with 610. But they won't care – this was a tremendously successful week for last year's runners up. The SF90 ran reliably and looked like it was on rails as it raced around the track. Both Sebastian Vettel and Charles Leclerc talked of how comfortable the car was to drive and how easy it was to get performance out from the off - and Vettel in particular is not usually one to wax lyrical at this stage.
On the power unit side, together with their customers Alfa Romeo and Haas, Ferrari completed more than 1,000 laps. That's staggering. Their pace shone through in the final, tight and twisty sector, but it also looked at home in the medium and high-speed turns in the first two. Don't pay attention to ultimate lap times. This was the perfect start for the Italian team.
Loser: Williams
At the other end of the spectrum to Ferrari is Williams. In the history books, they sit one and two (in that order) when it comes to constructors' championships. But the chasm between them right now couldn't be bigger.
They missed their shakedown and the first two-and-half days of testing because of production delays and are now on the backfoot. They have a meagre 88 laps to their name, 522 adrift of Mercedes, and unfortunately that is now a gap that will be impossible to make up.
A fault found on Thursday - the kind of issue that might have been sorted in a shakedown - lost them a couple hours of precious track time. But at least they now have a car that's able to run, plus a four-day break to play catch up and crunch the little data they have ahead of test two. They now have it all to do...
Winner: Honda
Pre-season testing holds painful memories for Honda since they returned to F1, with the Japanese manufacturer having suffered woeful reliability that have significantly damaged their preparations – but not so this year. In fact, it quite frankly couldn't have gone better.
They have 957 laps in the data bank, across Red Bull and Toro Rosso, and look pretty decent on the straights and in the speed trap. They haven't turned their engine up, nor run a series of qualifying modes they have got for the test yet – but they will have time to do that next week after a reliable week one.
Red Bull's Helmut Marko has heaped the pressure on by lavishing praise on Honda and suggesting they can win races this year. Toro Rosso chief Franz Tost reckons Red Bull can do that, too. Pierre Gasly and Max Verstappen have not made the same bold claims, but they are both very pleased with the stunning progress.
Loser: Racing Point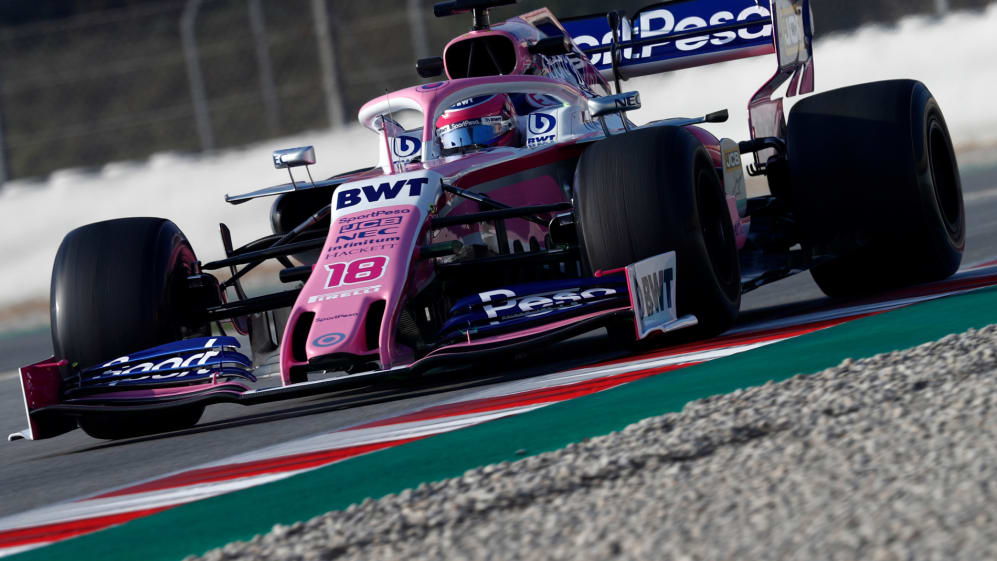 Racing Point opted to bring a 'vanilla' car – technical chief Andrew Green's words, not ours – to the opening test of the season, allowing them to push development hard at the factory and bring a raft of important updates to the season-opening Australian Grand Prix.
So instead, they have focused on reliability and getting an understanding of the tyres. The downside, of course, is that they will now have a lot of work to do on those new parts in Friday practice in Melbourne.
Also, they didn't manage to clock up that mileage, and thus prove reliability as much, in week one with only 248 on the board – a total that is bigger only than that of Williams, who effectively only did one day of proper running. The car looks good on track, though, but there is still plenty to do.
Winner: Alfa Romeo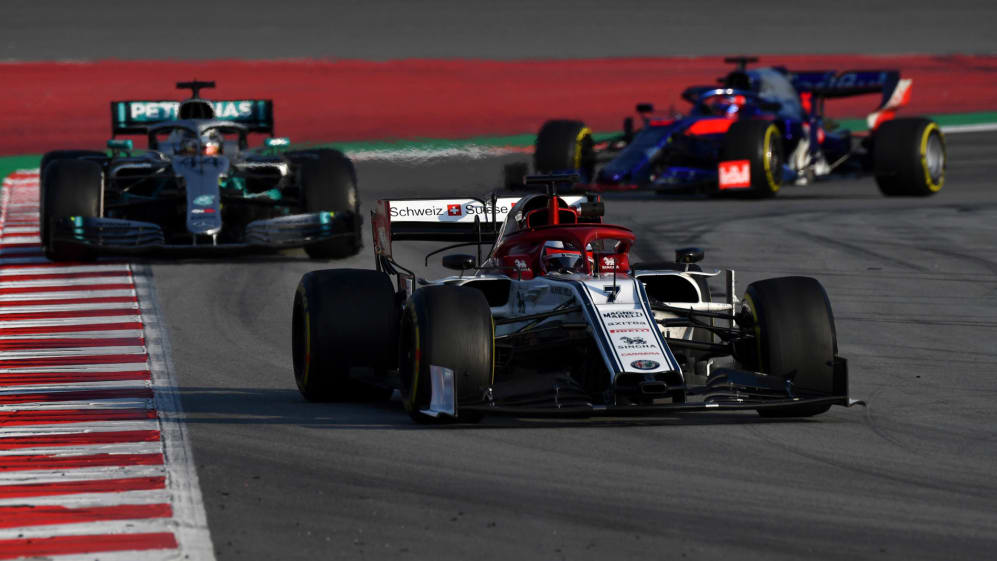 There's a growing feeling in the paddock that Alfa Romeo will be the best of the rest this year, after they made a stonking start to the opening pre-season test.
Only Mercedes and Ferrari managed better lap tallies, while the returning Kimi Raikkonen reckons the team have made a "big step" from the Sauber he drove in last year's end of season Pirelli tyre test. Indeed, the Iceman said the quick times had come without him even pushing yet.
His team mate Antonio Giovinazzi has settled in quickly, too, having got up to speed with few problems and sensibly learning all he can from Raikkonen to help him get comfortable with the car.
Loser: Haas
Haas' title sponsor Rich Energy tweeted with delight that they had beaten energy drinks rivals Red Bull on the timesheets of the opening day of testing – and insiders suggest there is good pace inside the car.
However, a series of what team boss Guenther Steiner described as "little gremlins" have hampered their progress and meant the VF-19 has spent a reasonable time stopped on track or on the back of a flat-bed truck.
Ok, it's by no means a disaster, but their lap tally of 384 was more than 200 shy of Mercedes, which is far from ideal, and leaves them with plenty of work to do next week if they are to avoid a repeat of last year when they had a car to challenge for big points early in the campaign but consistently failed to convert.
Winner: Charles Leclerc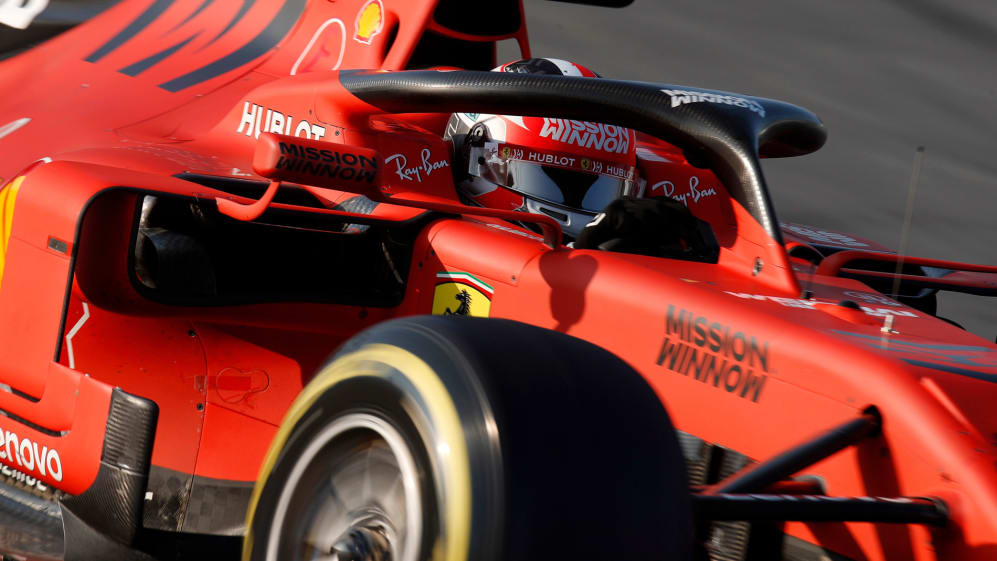 Settling into a new team is tricky. When that team is Ferrari – the squad every driver would love to drive for – it's even trickier. But you wouldn't know it by looking at Charles Leclerc.
The Monegasque has taken everything in his stride so far, looking like coolness personified as he settles into a team he already knows reasonably well by virtue of his time in Ferrari's young driver academy.
From the first few laps, he looked at complete ease out on track and admitted to media that he was able to get performance out of the car quickly. He's also made the most of the good reliability to clock up 295 laps, 12 shy of Lewis Hamilton's table-topping tally. Leclerc's ability to adapt to life at a front-running team was one of the big storylines heading into 2019. So far, so good for Ferrari's newbie.
Losers: Russell and Kubica
There are few drivers – if any – on the grid who could claim to be as keen as Williams duo Robert Kubica and George Russell to get behind the wheel of their 2019 F1 car. Kubica is making a stunning racing return to F1 after an eight-year hiatus while Russell is getting his shot after his F2 title win.
But both found themselves warming the seats in the Williams hospitality unit on the opening two days of testing as they waited for the arrival of the FW42, which was still at the team's factory at Grove. What these rookies need – Kubica says he feels like a rookie – is mileage and plenty of it. After week one, they have just 88 between them, less than a sixth of what Mercedes' duo Lewis Hamilton and Valtteri Bottas have.
This is not the ideal preparation for a season in which both have plenty to prove. A lot, then, is expected of the FW42 next week, as both drivers look to get comfortable in the car, get a feel for their new surroundings and clock up the miles so they can be in at least reasonable shape for Melbourne.