Feature
The Winners and Losers of the Brazilian Grand Prix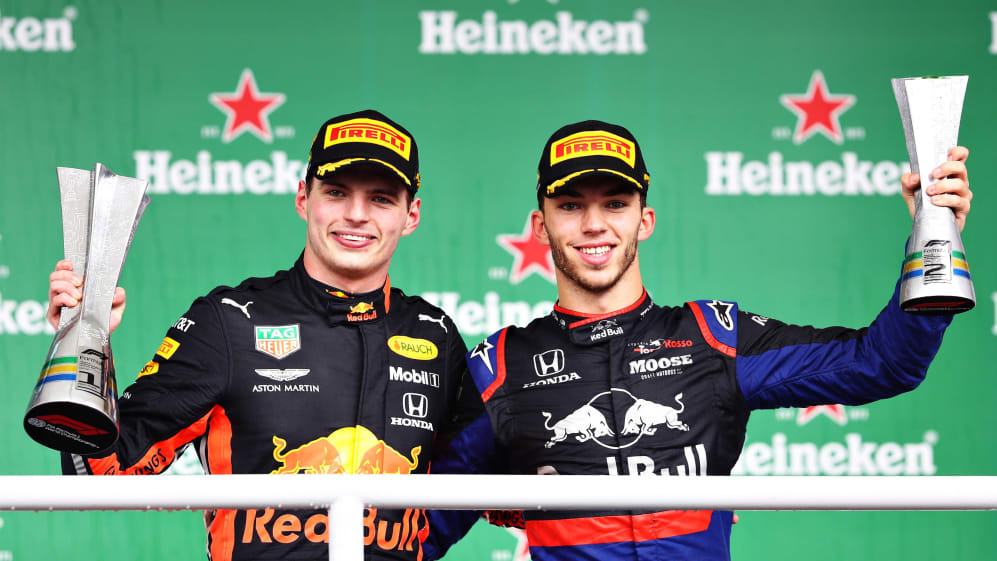 Interlagos saw a Max Verstappen victory and two first-timer podium finishers in a dramatic race that witnessed others agonisingly suffer misery. We pick out the winners and losers of the Brazilian Grand Prix…
Winner: Max Verstappen
Max Verstappen headed to Interlagos in search of redemption after losing victory in last year's race following a collision with Esteban Ocon – and in the 2019 edition, he made no mistake.
His performance in qualifying was spectacular, as he secured the second pole positon of his career with an exquisite lap that was simply too good for the rest of the pack.
In the race, he twice passed Lewis Hamilton to retake the net lead and dealt brilliantly with the final Safety Car restart to retain the lead and secure his third victory of the season.
Incidentally, it was the first time in his career he had won from pole, his 30th career podium and his 75th points finish. He also moved up into third in the drivers' standings. As weekends go, this was a pretty good one.
Losers: Ferrari
The famous red team started the weekend on the back foot when they were forced to change Charles Leclerc's engine, triggering a 10-place grid penalty for Sunday's race.
Their race pace in practice gave reason for encouragement and though Sebastian Vettel dropped a place to run third early on, he showed the kind of pace that suggested he may well contend for victory.
READ MORE: Leclerc and Vettel apologise for race-ending clash as Ferrari boss reserves judgement
Leclerc, meanwhile, fought his way through the field – and after two Safety Cars found him himself fifth, on fresher tyres, behind Vettel.
But then the duo touched, causing damage to both cars and forcing their respective retirements. A nightmare for Ferrari, who leave Interlagos – a race they should have scored good points at as a minimum - pointless.
Winner: Pierre Gasly
Pierre Gasly suffered the ignominy of being demoted from Red Bull to Toro Rosso earlier this year – but rather than let his head drop, the Frenchman has grasped the chance for redemption.
Gasly had scored points in four of the last seven races before Brazil, and he upped his game on arrival at Interlagos, starting an impressive sixth on the grid.
He showed the pace to retain that position early in the race and then drove intelligently, with great strategy, to rise up to fourth, which became second when Hamilton and Albon clashed.
READ MORE: 'This is the best day of my life' says Gasly after stunning Brazil podium
Second was Toro Rosso's best finish in F1 since Vettel won the 2008 Italian Grand Prix. Gasly was also the 22nd Frenchman to finish on the podium.
Loser: Valtteri Bottas
Valtteri Bottas was at his best to win in the United States, but that form was ominously absent in Brazil as the Finn struggled to demonstrate the pace to challenge the frontrunners.
He tried to do a one-stop strategy, but a lack of performance forced him to pit for a second time. A podium looked unlikely before disaster struck when he suffered a loss of power.
Bottas pulled off to the side of the track to suffer his second DNF of the year and Mercedes' first mechanical failure since the 2018 Austrian Grand Prix.
Winner: Carlos Sainz
Things looked bleak for Carlos Sainz when he failed to set a lap time in qualifying following an engine issue. McLaren opted to change his power unit as a result, with the Spaniard starting last.
From the off, Sainz got stuck in, pulling off a string of overtakes to rise up into the points. He made a one-stop work – when others couldn't – to climb up to fourth, which became third when Hamilton was penalised.
READ MORE: The wait is over! Sainz celebrates his first F1 podium - and McLaren's first in 2,072 days
It was Sainz's first podium of his career, leaving him level on points with Pierre Gasly in the battle for sixth in the drivers' standings. It was also the 100th podium for a Spanish driver in F1 and McLaren's first since Australia 2014.
Loser: Alexander Albon
While Gasly and Sainz could celebrate maiden podiums, Alexander Albon was left to rue what might have been. The Thai driver, who has scored points in every race since joining Red Bull in Belgium, had driven a great race to run second, behind team mate Verstappen.
But he was then tipped into a spin by Hamilton in the closing stages, dropping him back to 14th and robbing him of a first F1 podium. His hopes of finishing sixth in the championship now look bleak, as he lies 11 points adrift with just one race remaining.
Winner: Daniel Ricciardo
Daniel Ricciardo's afternoon looked all but over when he collided with Kevin Magnussen, damaging his front wing that forced him to pit and subsequently dropped him to the back of the field and earned him a five-second time penalty.
But the Australian got his head down, pulled of a some great overtakes and moved back into the points in seventh, strengthening his position in ninth in the drivers' standings thanks to his third successive top-10 finish.
Losers: Haas
Haas got both cars into the Q3 for the first time since the Spanish Grand Prix, raising hopes that they might be able to score points for the first time in three races.
But as the temperatures rose on Sunday afternoon, the American team's duo of Romain Grosjean and Kevin Magnussen struggled for pace and went backwards, dropping out of the points and finishing 13th and 11th respectively.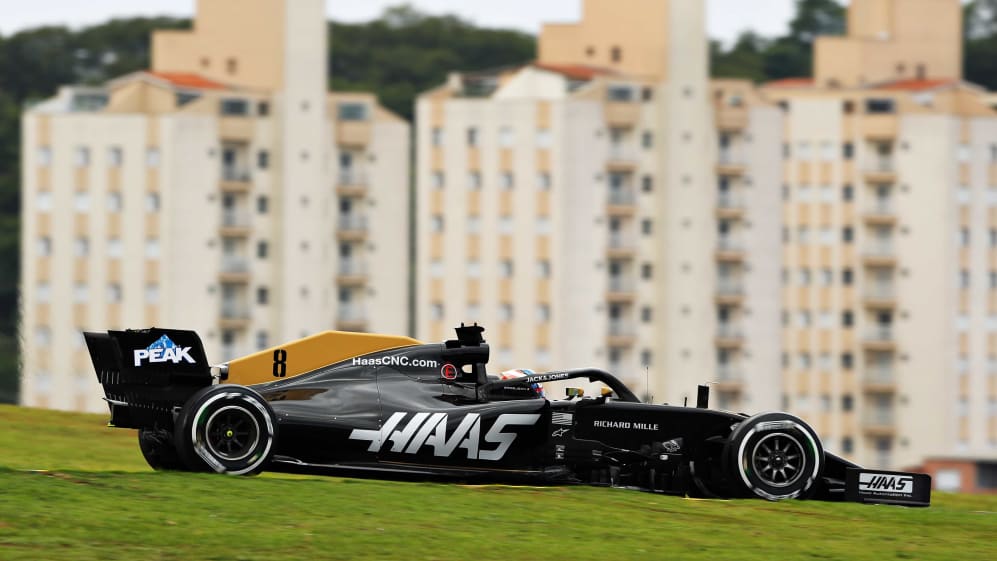 Winners: Alfa Romeo
After a strong start to the year, Alfa Romeo have lost their way somewhat over the remainder of the campaign but in Brazil, everything fell into the place to deliver their best result of the season.
Slick pit work, good fortune and some impressive driving from Kimi Raikkonen and Antonio Giovinazzi yielded a fourth and fifth which produced an Interlagos points haul that only Red Bull topped.
Raikkonen ended a seven race pointless streak – incidentally the longest of his career – while Giovinazzi's fifth was the best finish of his F1 career, moving him above Grosjean in the championship.
Loser: Lewis Hamilton
Mercedes looked like they lacked the pace to contend for the top spoils at Interlagos, but Hamilton delivered when it mattered to secure third on the grid.
Twice the newly-crowned six-time world champion led the race, only to be overtaken by Verstappen. Second looked like it was on the cards but he tipped Albon into a spin and, though he crossed the line third, a five-second time penalty for the contact demoted him to seventh.
READ MORE: Hamilton admits Albon crash 'completely my fault'
That maintained his record of scoring points in every race this season, but so high has his standard been, seventh was his second-worst finish of the year.