'There's unfinished business' – Why Daniel Ricciardo looks like a man on a mission ahead of the French Grand Prix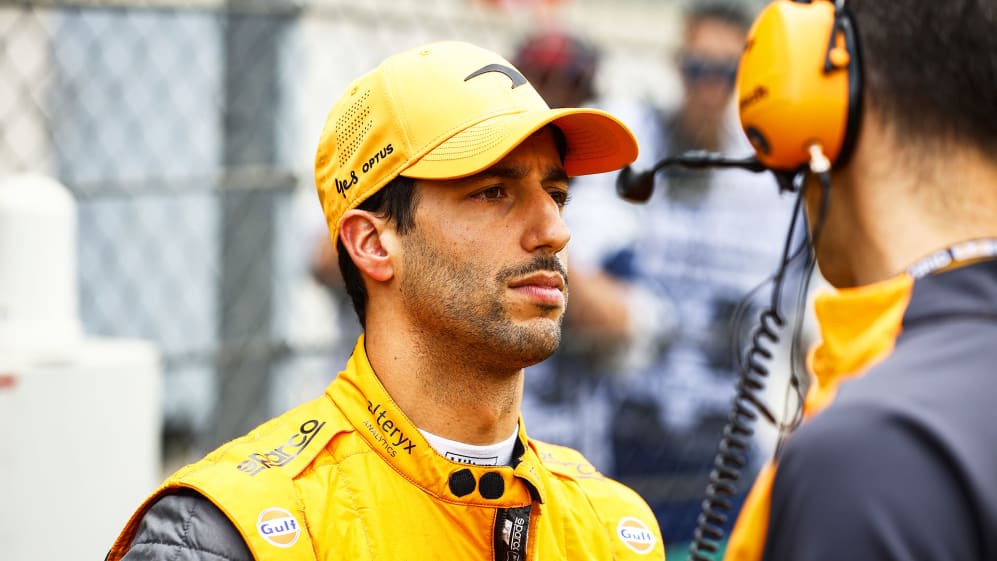 Daniel Ricciardo loves his mixed martial arts. And walking into the paddock at the Circuit Paul Ricard on Thursday, the Australian had the look of a man stepping into the Octagon – a steely resolve behind that ever-present smile.
Every Formula 1 driver creates a certain amount of noise in both the media and the darker recesses of the internet. But the noise surrounding Ricciardo – and his future at McLaren – has been building up to a cacophony of 'UFC walkout song' proportions in recent weeks.
FORM GUIDE: Can Ferrari continue their run of form in France?
A well-publicised F1 test for IndyCar star Colton Herta; the news shortly after that Alex Palou – another IndyCar ace – would test the 2021-spec MCL35M at some point; McLaren Racing CEO Zak Brown's comments in May that Ricciardo's tenure at McLaren had "not met… expectations"; the potential availability for 2023 of Ricciardo's compatriot Oscar Piastri – all of it has set tongues wagging, filled up Twitter feeds and plumped column inches.
But in the weeks leading up to the French Grand Prix, Ricciardo took to his phone to wrench back control of the narrative – and silence the doubters.
"There have been a lot of [rumours] around my future in Formula 1," Ricciardo wrote on Twitter last week, one day after Herta's test. "But I want you to hear it from me. I am committed to McLaren until the end of next year and am not walking away from the sport. Appreciate it hasn't always been easy, but who wants easy!
Oops! Error retrieving Twitter post
"I'm working my ass off with the team to make improvements and get the car right and back to the front where it belongs. I still want this more than ever. See you in Le Castellet. Daniel"
Well, here he is in Le Castellet – and the Australian has an air of defiance as he faces the media in the sweltering French heat on Thursday afternoon.
"There's always going to be rumours and noise," he says – before he's asked if he could just clear up any potential ambiguity around his Twitter statement about a) staying with "McLaren" (the F1 team? Their IndyCar outfit?) and b) not walking away from "the sport" (motorsport in general? Or just F1?)...
READ MORE: Zak Brown says Ricciardo relationship has 'never been better' as he clears up comments on Australian's performance
"Am I going to get out of [F1] or whatever? No!" he says. "It's not what I want, and there's unfinished business. Not only in the sport but with the team, with McLaren, and I want to do it."
He goes on: "I also wanted to address – as you know, there's a lot of people in the factory, all these race teams, there's hundreds of people that work from the factory that don't come trackside and obviously don't get to see everything, don't get to see me on a race weekend as well, and [see] the work I'm putting in or whatever.
"So also for them, if they're just reading some headlines on, like, what's Daniel's future, is he going to move to another team again – but they're trying to develop the car for me, and it's like, 'What's Daniel going to do?' I just wanted to remove any doubt from them as well. I wanted to address them and be like, 'Guys, I'm in this with you.' I just wanted to draw a line under it.
"I'm basically not backing down from any challenges," he concludes. "Obviously we've faced a few over the 18 months and all of that sort of stuff. But simply this" – and here you can detect a shimmer of emotion ripple through Ricciardo – "I would love to swear if I could – but this stuff means a lot to me."
READ MORE: 'We're serious about anyone we put in our car' – Zak Brown on Colton Herta's Portimao test
Helping Ricciardo in France will be upgrades that McLaren have brought to the MCL36 – upgrades which the Australian is doubtless hoping will bring the car more towards his style of pushing an F1 machine to its limits, a job he'll be doing this weekend around the challenging 3.6-mile Circuit Paul Ricard.
The sun's blessedly beginning to sink lower in the sky, taking some sting out of what has been a pipingly hot day.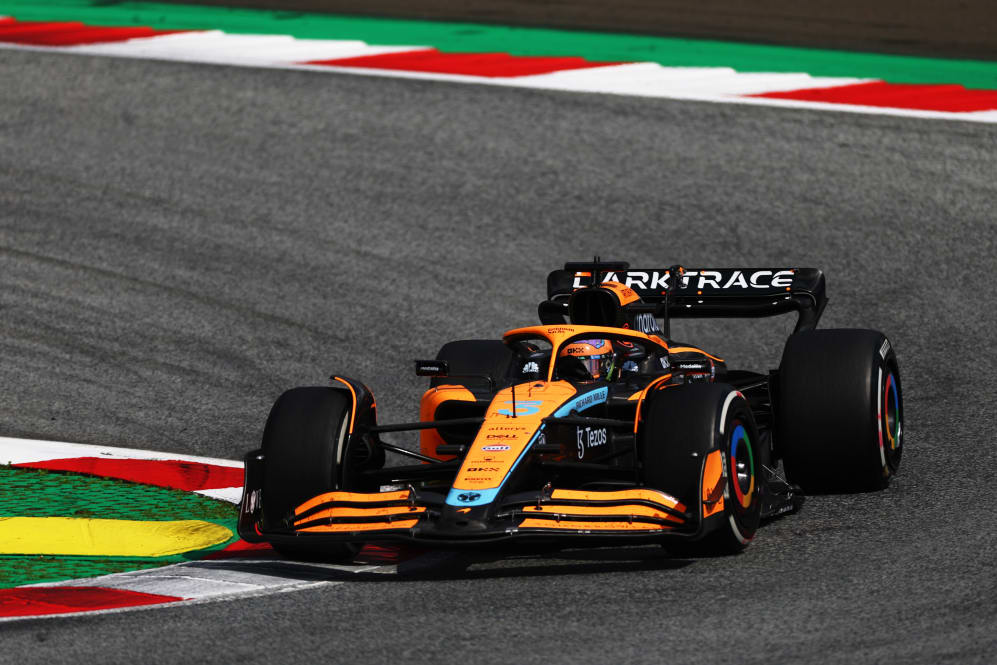 But before he heads off into the balmy Le Castellet evening, the 2021 Italian Grand Prix winner is asked whether the constant questioning from the press about his form, weekend in, weekend out, was beginning to get to him.
"Look, would it be easier not to always deal with it? Probably," he says. "But… being in this sport now a long time, I know how it works. So I don't get angry. Of course, I use some energy answering the questions, but I don't, let's say, use any unnecessary energy.
READ MORE: Betting odds for the French Grand Prix – Who are the favourites at Paul Ricard?
"Once this [media session] is done now" – he dusts his hands together – "I go and move onto my engineering or I do whatever else I have to do. So it is what it is. At the end of the day, if I go out and I win this weekend, then everyone's like, 'Ah, we told you!' So I know that crossing the line is going to dictate the biggest narrative and that's obviously what I'll just keep working at doing the best.
"Obviously [the victory in] Monza, that worked for a while – and then after a few months, it kind of went back to how it was. [So winning this weekend would] put a band-aid on everyone for a few months!"