Feature
Thursday's Hot Topic: Verstappen and Ricciardo's contrasting fortunes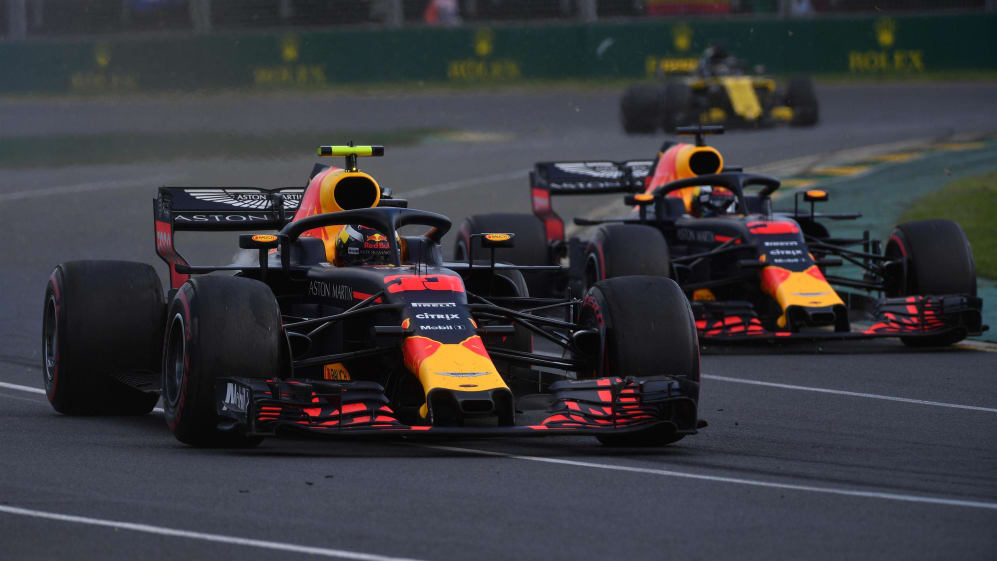 High fives on one side of the garage, dropped heads and seemingly endless frustration on the other. That has been the tale of Red Bull's Formula 1 season, with Max Verstappen on a run of form post the summer break bettered only by world champion Lewis Hamilton, while team mate Daniel Ricciardo can't buy a result…
If you combined Ricciardo's start to the season with Verstappen's end and took reliability out of the equation, Red Bull could have been a major factor in this year's title battle. As it is, they will end the year a lonely third, comfortably ahead of the chasing pack but never really at the races in the constructors' championship fight.
The Red Bull duo spoke candidly to media on Thursday in the Brazil paddock about their contrasting fortunes. Ricciardo looked like championship-contending material after his second victory in six races in Monaco way back in May. But he hasn't graced the podium since. Reliability has not been his friend, with eight retirements – seven of them mechanical – destroying his season.
The Australian, arguably the cheeriest driver in the paddock, looked broken as he saw yet another podium opportunity go up in smoke in Mexico. He was so distraught in the immediate aftermath he questioned whether it was necessary to do the final two races. He was not being serious, of course, but it highlighted the immense dejection he was feeling after yet another failure.
But fresh from a week in Los Angeles with six pals from Perth, Ricciardo looked a man reborn in Brazil. That trademark smile was back. "I had a lot a lot of my friends who came to Mexico and Austin," he said. "In Austin, I was down and felt bad because it was Sunday night and the plan was to go out and have a good time, and then I didn't feel like it really.
"It was the same in Mexico. I got back to the hotel. The baseball was on. I was just happy laying in my room watching that and not talking to anyone. Eventually I was like, 'My mates have flown halfway around the world', and I felt like I owed it to them to at least go out to dinner, and think about the good things I had in my life. So we went out for dinner and it was good to get out, take my mind off the day."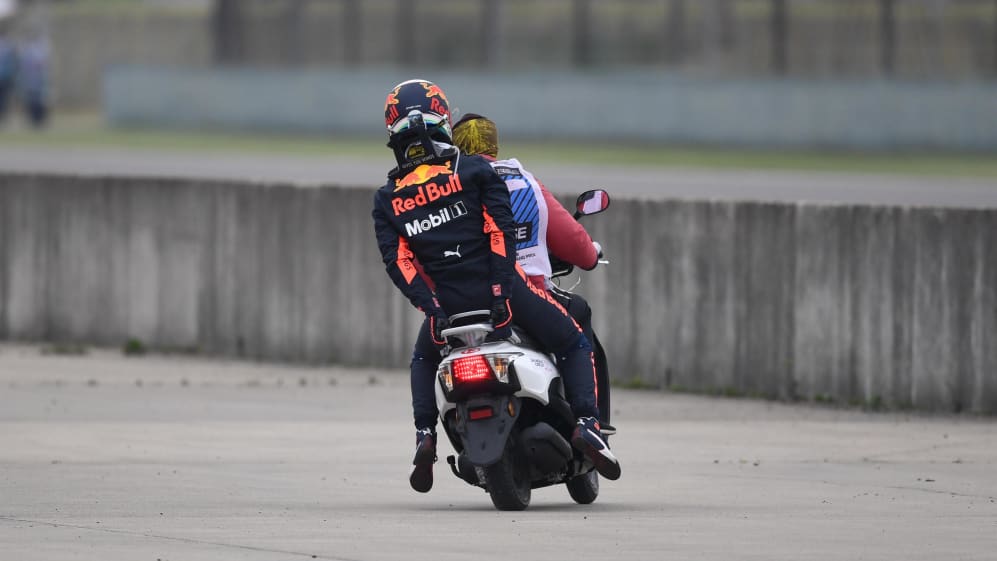 Verstappen has had his share of mechanical failures this year, but Ricciardo has been hit harder – so much so that he now can no longer finish higher than sixth in the drivers' championship, the lowest of the big three teams. That would have been unthinkable as he cuddled his Monaco winner's trophy. Does the Australian have an explanation as to why it's his car in particular that is suffering? "I don't know," he said.
"It sounds really simple and silly, but bad luck really is the best term I can use. All the team still like me, so no one has it in for me. It has just been the way it has worked this year. So I'll keep trying. I know Sunday afternoons I am pretty pissed and animated, but honestly, I wake up Monday and am ready to go again. So it does not last too long."
Verstappen on a roll
On the other side of the garage, after a bumpy, mistake-laden start to the season, things couldn't be going much better for Ricciardo's team mate. Since returning from the summer break, Verstappen has scored five podiums in seven races, while the other two results were respectable fifth places. In the last five races, his tally of 86 points is just 16 shy of Hamilton's leading tally and better than that of Sebastian Vettel, Kimi Raikkonen and Valtteri Bottas. It's an impressive record, and mimics his strong end to last season, too.
The Dutchman was in a chatty mood on Thursday as he explained how he had wrestled control of his immense desire, desperation even, to win and made it pay dividends.
"It's not really me changing my approach to how I'm racing – I'm still the same person," he said. "I'm always going for the gap. You could see that in Mexico as well, I was there to win and not be second. But it's just the way – I just wanted it too much initially.
"I really wanted to try and challenge, even though with the package we had, it was not possible. But like I said in Mexico, sometimes my dad told me that when I'm going slow, I'm still going fast enough. I got that approach back after Monaco and it seemed to make me faster than I was before but without mistakes. I was just trying to get too much out of it, which was not possible at the time."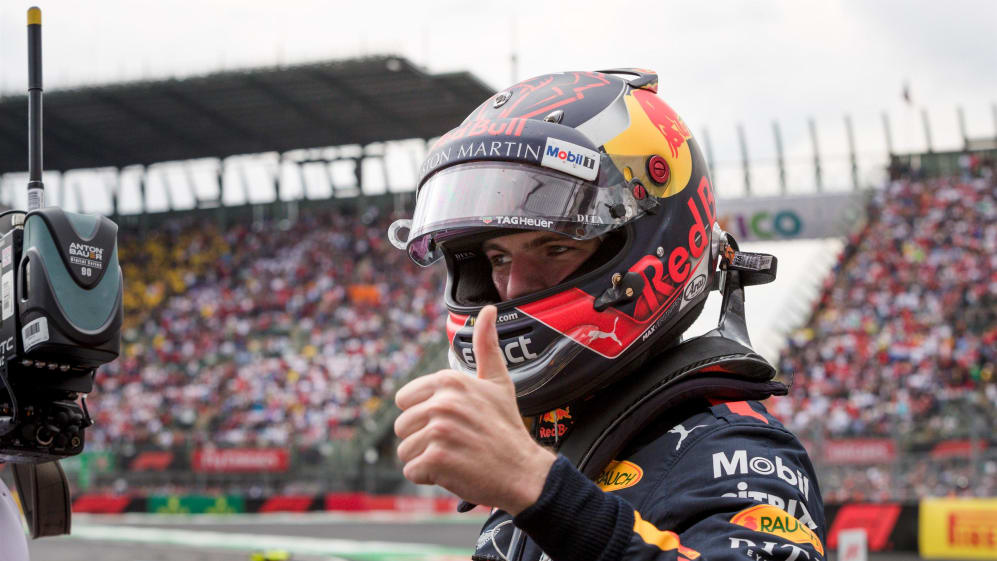 Verstappen revealed that discussions with his father Jos, a veteran of more than 100 Grands Prix between 1994 and 2003, helped flick that switch. "We [go through] everything together so I think it's always good to reflect, and you can always improve. Spending time with my dad through the years, I learn how to do [self-analysis] myself but initially, it was always through my dad. Now of course in some critical situations, like it was in the beginning of the year, then of course you talk a lot about it. It would be wrong to be really stubborn and try to fix it yourself then you always go back to the person who really knows you. "
This attitude and recent run of form led Red Bull Team Principal Christian Horner to suggest Verstappen was ready to win world championships when he had a package capable of doing that. The Dutchman said he is "realistic" about his chances next year, given the team will run Honda power for the first time. But when the time comes, he reckons he'll be ready.
"I'm now almost four seasons in F1," he said. "Lewis has been fighting for titles since his first season. Are you ready for it? You're not sure. Was he? Maybe yes, maybe not. It's never 100 per cent clear if one is ready or not but as soon as you have that car, you're just going to drive it as fast as you can and if it's the fastest car on the grid, you're normally winning races or you are second."
Based on the way he's driving now, if he can maintain this consistency, it's hard to bet against Verstappen being a genuine title contender if he's given the right tool for the job. Over to you Red Bull-Honda…