Feature
Thursday's Hot Topic: How heat and tyres could shake things up in the Spanish Grand Prix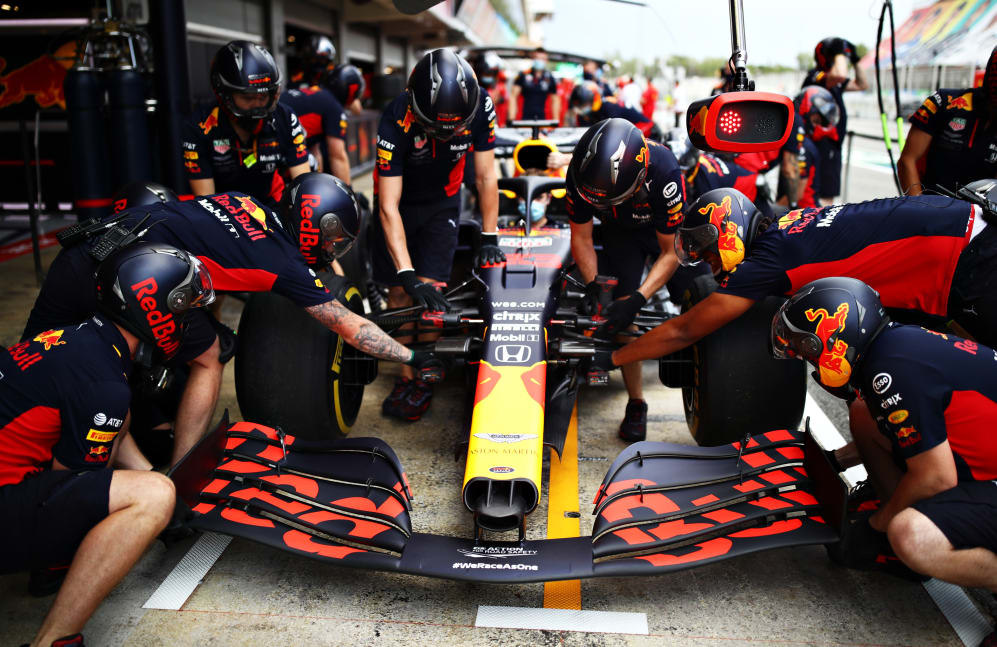 The warm weather combined with softer tyre compounds at last weekend's 70th Anniversary Grand Prix at Silverstone created a perfect storm of conditions to spice up the race. And with similarly hot conditions expected in Spain, the hope is for more of the same this weekend…
A brief thunderstorm struck the Circuit de Barcelona-Catalunya late on Thursday afternoon, soaking the paddock and giving those inside it sweet respite from the searing heat that had battered them up until that point.
Usually in Barcelona, you're either in need of a winter coat and hat for pre-season testing, or only a couple of layers as spring rolls in for the Grand Prix in May. Instead, F1 paddock folk were doing their best to find some shade or take shelter and hydrate in their air conditioned hospitality units.
TRENDING TOPICS: Red Bull's resurgence, and 5 other talking points ahead of the Spanish GP
That will be a recurring theme through the weekend, with conditions expected to get even hotter – hitting 32C tomorrow and Saturday, before dropping a single degree on Sunday. And while the tyre compounds are one step harder in Barcelona – versus Silverstone – they'll still be a huge factor – as this track is punishing on the rubber.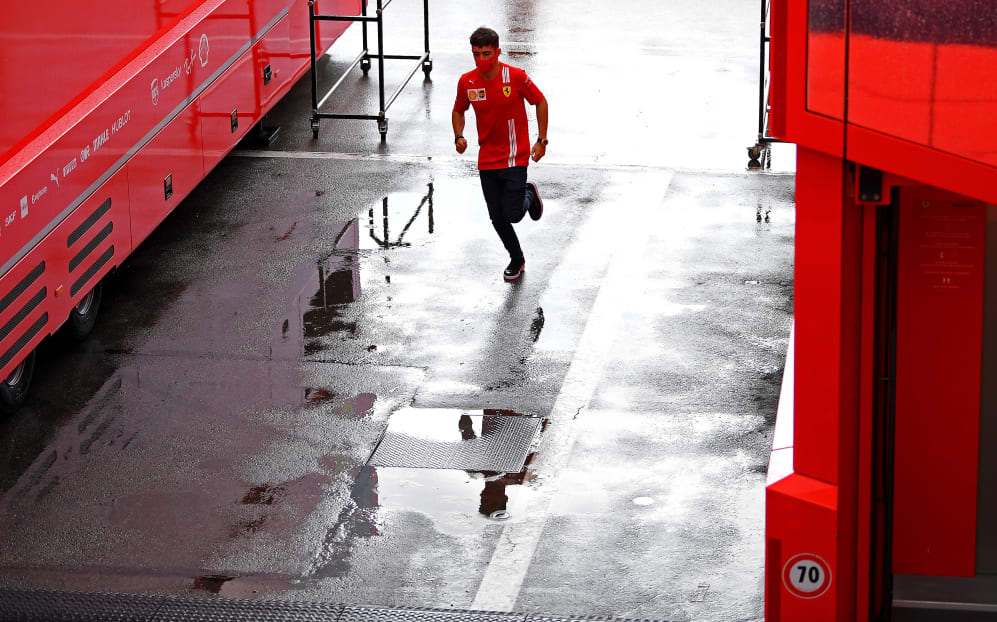 "The expected high temperatures in Barcelona in mid-August will increase thermal degradation on a track already well-known for being tough on tyres, so it's going to be particularly important to manage them and control any overheating that affects traction," says Pirelli chief Mario Isola.
"Free practice will be crucial to accurately establishing tyre behaviour under these challenging circumstances. With the current cars being faster than ever – as Silverstone recently confirmed – and the Spanish Grand Prix never being run in August before, this should be the most demanding race for tyres we've seen at the Circuit de Catalunya."
READ MORE: Returning Perez very happy to be back for Spanish GP after 'tough days' in quarantine
The Achilles' Heel for Mercedes at Silverstone was that their W11 was ironically too good, the Silver Arrow generating so much downforce that it worked the tyres harder than their rivals. Cooler conditions are more their vibe. Valtteri Bottas, though, was confident his team had "learned some things" from the analysis of that weekend.
"We got a very nice presentation from the team about all the things the team has found through their hard work and, hopefully, that will make us better," he said.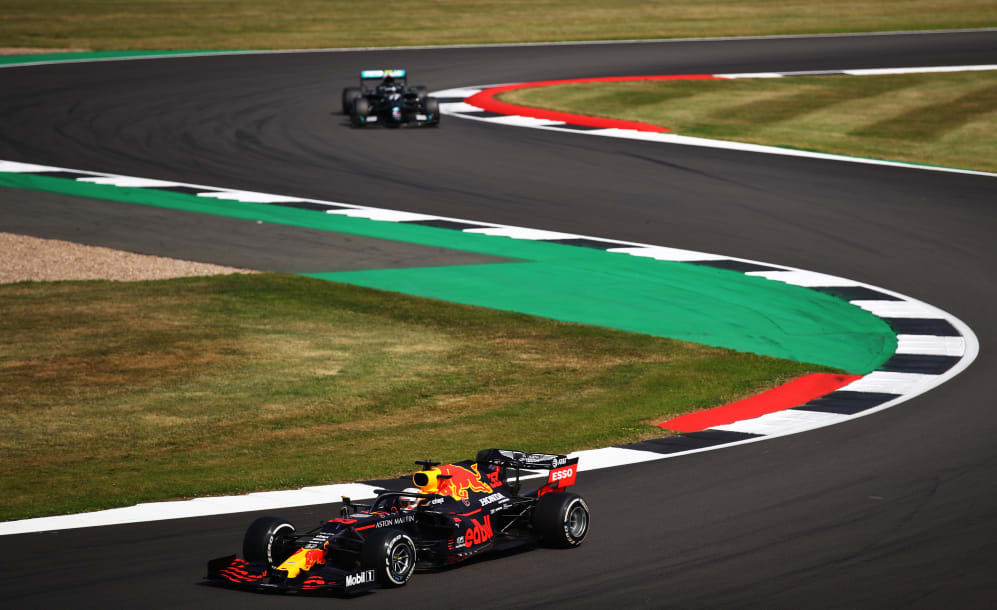 Nonetheless, Mercedes will be hoping the weather cools as the weekend goes – which will be the polar opposite of the desire from their rivals Red Bull. The Milton Keynes-based team are renowned for producing cars which are kind on their tyres – and the RB16 is no different, as demonstrated at Silverstone. Barcelona, then, should be good for them.
Max Verstappen is particularly good at feeling how a tyre evolves during a race, the Dutchman having an innate ability to read and manage them in a way very few on the grid are able to do. And that played a huge role in his Silverstone victory, as Verstappen admitted when speaking on Thursday.
"It's feeling of course," he said. "But also a bit of experience, understanding Pirelli tyres, how to manage them. Over the years you also get better at it, but it's also just looking and preparing a bit before the race, knowing where to push or not. Overall being gentle and smooth, it's important."
READ MORE: 'They're always trying to slow us down' – Hamilton unsurprised by possible 'party mode' ban
That victory at Silverstone catapulted Verstappen into second the drivers' championship, while also strengthening what had become a faint hope of a title battle involving someone other than a Mercedes driver.
Naturally, Verstappen didn't indulge in such chatter, the 22-year-old having become a master in playing things down.
"For me, it's still pretty much the same as even before the race last week," he said. "I think we still need to find pace. We still need to improve, both qualifying and the race, but especially in qualifying. Nothing really changed.
READ MORE: Verstappen pinning Spanish Grand Prix victory hopes on Mercedes tyre struggles
"It was just maybe a bit of an odd weekend last weekend where we ran softer compounds which definitely worked for us and not for Mercedes. Luckily it's warm here, that's always good, but we run quite hard compounds.
"I don't know. I am of course happy where I am in the championship but it can always be better right? There's still one more spot to go and we still need to find pace in our package."
He didn't bite. But you can tell he senses an opportunity to pile on the pressure, and while it will certainly be a harder feat this weekend in Spain, it's not impossible. And the Circuit de Barcelona-Catalunya has delivered some shock results for him in the past, namely his first F1 victory, in what was his first race for Red Bull.