Feature
Thursday's Hot Topic: Why Mercedes might fear Ferrari revolution will continue in Russia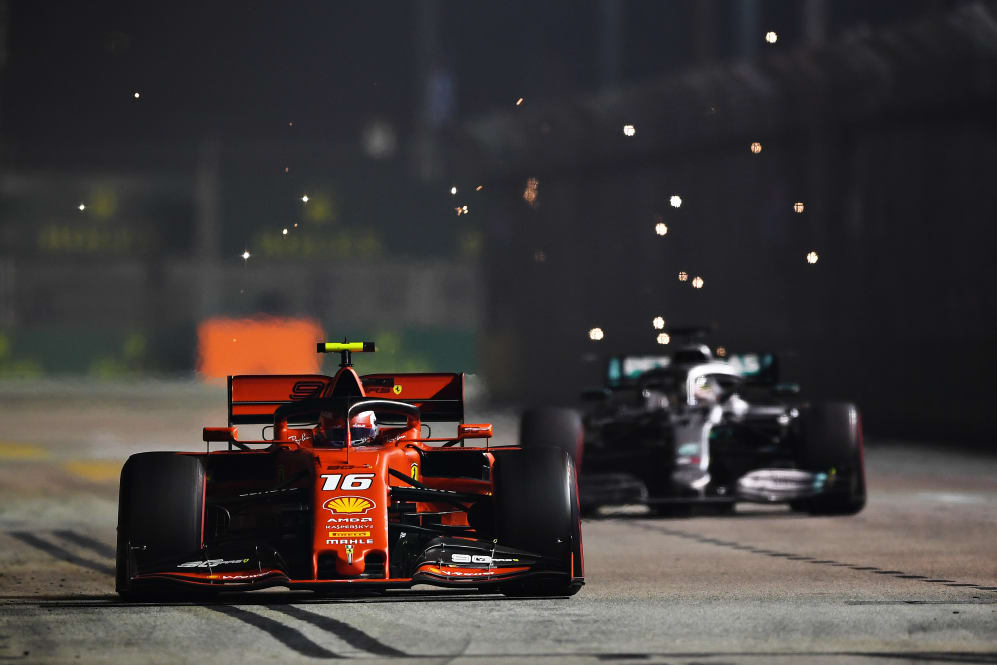 Mercedes have owned the Sochi Autodrom since the venue joined the Formula 1 calendar in 2014, the Silver Arrows winning all five races. But that unbeaten run is under significant threat from a Prancing Horse that is showing signs that it has finally hit its stride…
"I felt quite tired so I fell asleep quite quickly." There was no partying for Sebastian Vettel on Sunday night in Singapore. The German had just clinched his first victory in 392 days, suggesting he might have wanted to let his hair down. But the shot of confidence he has so desperately craved was all the tonic he needed.
More poignantly, though, it was Ferrari's third successive win – the first time they've managed that kind of run since 2008 – and a win on a circuit featuring characteristics that do not play to the SF90's strengths.
READ MORE: 'No point worrying about Ferrari form', says Hamilton
So on arriving in Sochi, the obvious talking point centred around whether Ferrari can make it four on the bounce and end Mercedes' domination. The 5.848km circuit features two long straights, putting a premium on pure power, and that naturally plays into Ferrari's hands, with the Scuderia holding the class-leading power unit.
Their speed on the straights, particularly on corner exit and into the first phase of the straight is so potent, chasing cars have struggled to get close enough to challenge.
Mercedes have always been very quick, they have won all years here, so it's going to be very difficult to beat them. But seeing the performance in Singapore, we are a bit more confident
It's no surprise, then, that championship leader Lewis Hamilton is wary of the threat Ferrari pose. And while he backs his team to be able to find a solution, he appreciates it won't be an easy fix, but something more long-term.
"We come here, we've got nearly a 2km straight, we know how fast [Ferrari] are on the straights, and if you look at these last two races, we've been stuck behind [the Ferraris], not being able to get by," said the five-time world champion.
"We're conscious of that, and we're just trying to figure it out. It's not a short-term fix, but are there other areas we could do better on which could change the position, potentially.
"So that's what we just try and focus on. Honestly, there's no point in worrying, because what will be will be. Qualifying's where we really mostly lost out in the last three races, so that's where we've got to try and improve."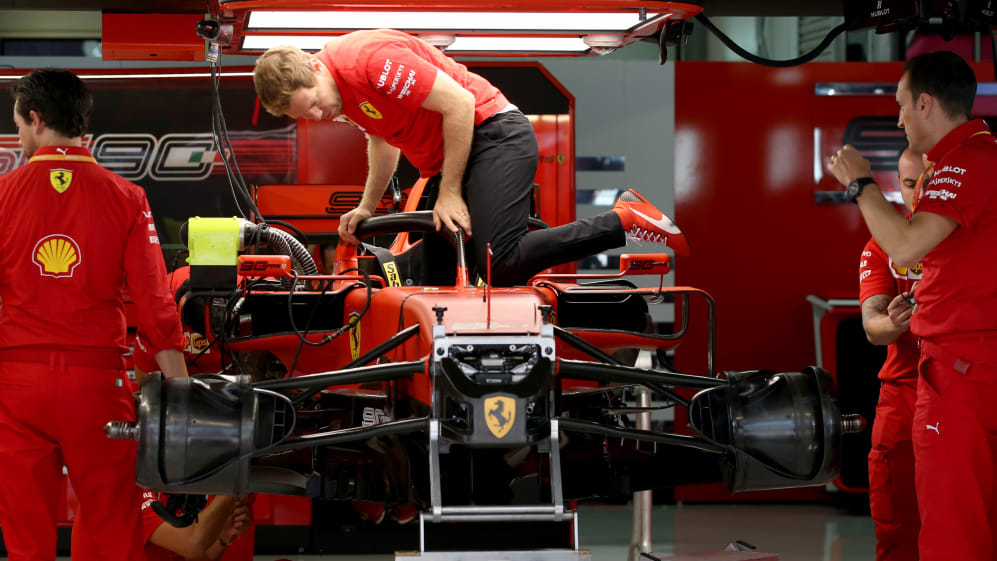 The Ferrari turnaround
Ferrari put a greater focus on qualifying in Singapore with regards their set-up. They knew that might compromise them slightly in the race, but they would at least have track position, which at Marina Bay proved vital. It was a smart strategy, which was then followed up by the best strategy of them all in the race. They didn't make a mistake, something that we've rarely been able to say during the 2019 campaign.
It is that kind of performance that has given Ferrari an inner confidence that anything may now be possible. They were boosted, too, by a huge upgrade package that worked straight out of the box, and some Friday night homework which appeared to unlock a set-up tweak they have been searching for all season.
Unsurprisingly, Vettel is playing down Ferrari's ability to challenge Mercedes at every venue. But on Thursday in Sochi, he displayed an inner steeliness that suggested he may internally think otherwise.
Overall it is definitely heading in the right direction but it would be wrong to think that we can win everywhere
"It has been a very good streak for us and a very good result for us in Singapore in particular because it's been on a track where lately we haven't been so good, so that certainly was a surprise," says Vettel. "A positive surprise for us. It also helps us to understand our car even further with the stuff we brought to the car, understanding the direction of maybe what it needs to do more to explore certain directions more.
"So there are a lot of positives, other than the result going forwards. I think overall it is definitely heading in the right direction but it would be wrong to think that now because we've won on two different types of tracks that we can win everywhere.
"Mercedes still has been in a position to win every race in a way this year, so they are the ones to beat and they are the benchmark. That's where we want to be and ideally ahead of that, and not just there. There's still a lot of work in front of us but it also shows that if things are going in the right way, it doesn't take much to click."
A newfound inner confidence
Charles Leclerc echoed his team mate's thoughts, but did let slip there was a more hopeful feeling about their chances in Sochi. "We have been very surprised in Singapore by how quick we were," he said. "Whether it will be the same story here or not, I don't know.
"Definitely if we wouldn't have had the Singapore weekend, we would not arrive here thinking we are the favourites. Mercedes have always been very quick, they have won all years here, so it's going to be very difficult to beat them. But seeing the performance in Singapore, we are a bit more confident. Let's see if we can challenge them."
READ MORE: These are the two key factors behind Ferrari's surprise Singapore form
Mercedes responded to Ferrari's early testing promise impressively, and have taken advantage as their red rivals have struggled to get on top of a car that was too focused on straight-line performance, at the expense of downforce. Ferrari knew it wouldn't be an easy fix, but have been bringing parts across the season to try and cure the problem. But at last, they seem to have cracked it, based on the early evidence Singapore. Sochi will be the next step towards proving that is the case.
Win and that'll be their fourth victory on the bounce, their most impressive spell since rounds two to five in 2008. It'll also be the first time Mercedes have gone four races without a win since the dawn of the turbo hybrid era, and their period of dominance began, in 2014. That's quite a statement to make – and sets us up for not only an intriguing end to the season, but also an enticing battle in 2020.