Feature
Toto Wolff on reverse grids, aero sliding scale, cost cap and diversity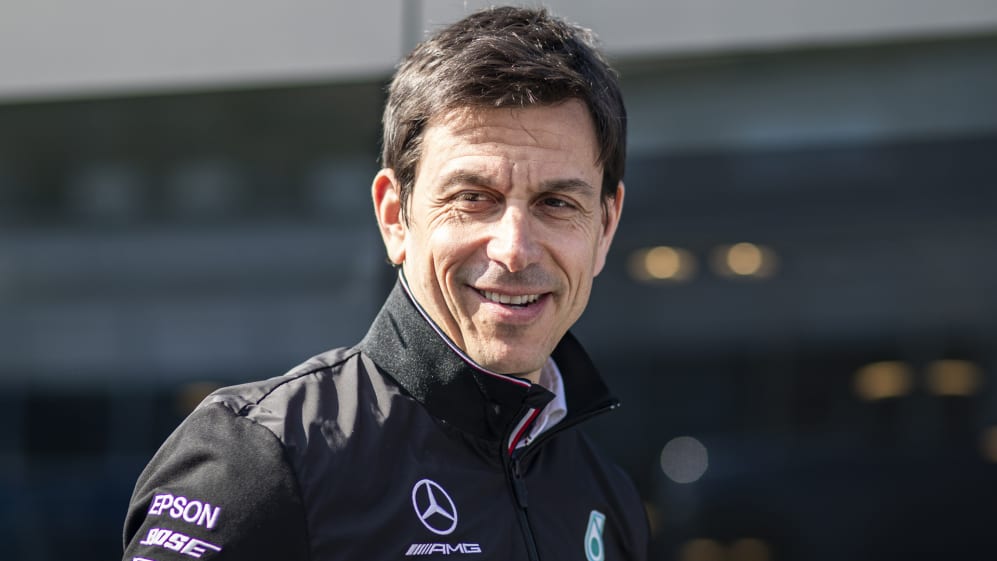 With the return of Grand Prix racing almost upon us, Mercedes Team Principal Toto Wolff gave a wide-ranging interview over Zoom this week to discuss a range of topics…
The Austrian talked 2021 driver line-up, insisting Sebastian Vettel was in the mix, plus explaining his thinking surrounding his future role within Mercedes.
He then covered off a host of other topics, from reverse grids to the new aerodynamic sliding scale, new regulations and cost caps to the revised calendar.
Three reasons why Mercedes are against reverse grids
A proposal to run a sprint race with a grid in reverse championship order instead of qualifying to determine Sunday's starting order was discussed, with the idea of testing out the format at the second event of a back-to-back race taking place at the same venue. This year, that will happen in Austria and Great Britain.
READ MORE: F1 not after 'gimmicks' says boss Chase Carey after talks on reverse grids with teams
However, the plan did not receive unanimity among teams – with Mercedes against the idea – so it can not move forward. Wolff outlined the three reasons why the Silver Arrows are not in favour.
"First of all, there seems to be a common pattern in Formula 1, digging out old ideas that had been analysed thoroughly and rejected and then somebody thinks it's great and it's back on the agenda," said Wolff. "Then you need to look at the reasons why we were against it and there are three fundamental reasons.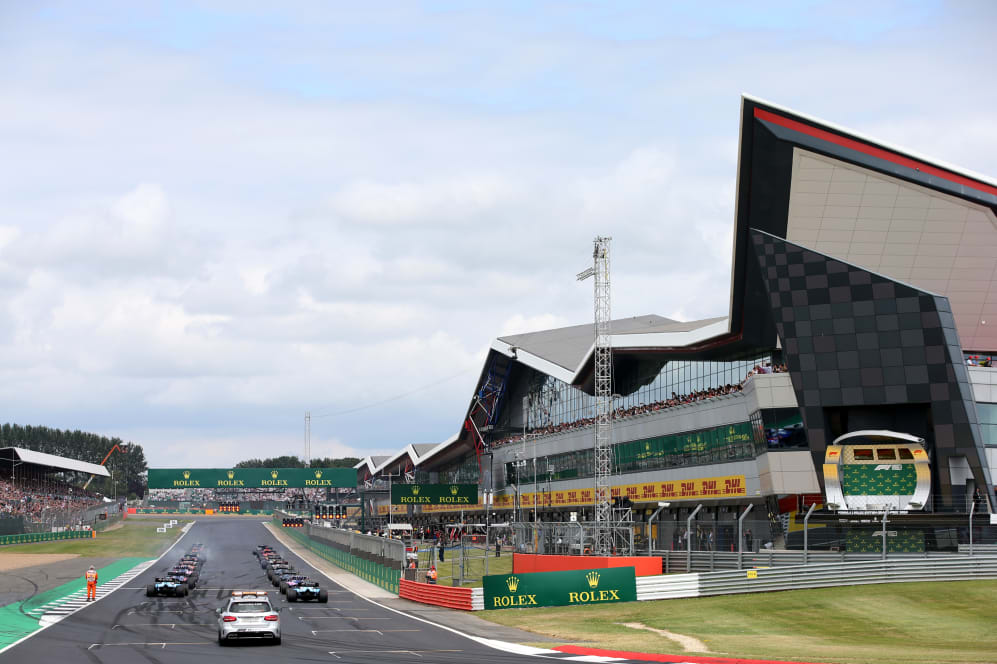 "I believe Formula 1 is a meritocracy, the best man in the best machine wins; we don't need a gimmick to turn the field around and create more exciting racing. Number two, I know it from touring car racing, that strategies become a very useful tool when one race result is basically making up the grid for the next one.
"Just imagine one of the drivers not running well on the Sunday race of the first Spielberg weekend so you decide to DNF the car and that becomes the car that starts on pole for the qualifying race on the second weekend.
"If that car starts on pole for the qualifying race, among midfielders, then he'll certainly be on pole for Sunday and win the race. There will be cars in the middle that will defend and block as much as they can and, therefore, for the cars coming from behind, there will be more risk for a DNF and that could influence the championship.
READ MORE: Toto Wolff explains Mercedes' driver plans – and doesn't rule out Vettel swoop
"Then from a pure performance standpoint, whoever has the faster car, not necessarily us, will be penalised towards the second and third quickest teams, because they will simply start in front. And, as we know, the margins are not very large, so, therefore, it's a bit of an opportunistic move to give some teams an advantage.
"So, yes, it was us; we said this is not the time to experiment with things that, interestingly, didn't even have the support of the Formula 1 fans' community, because in a survey only 15 per cent expressed an interest in reverse grids."
But Mercedes did back the new sliding scale aerodynamic testing rules
From next year, teams will be restricted to the number of wind tunnel testing runs and computer aided design (CAD) hours they can use to develop their cars as F1 rulemakers look to reduce costs and level the playing field to facilitate more competitive racing.
READ NORE: How F1's new sliding scale aero testing rules work – and what impact they will have on racing
While Mercedes are against the introduction of reverse grids, they were in favour of the new aerodynamic ruling (ATR) because, as Wolff explains, they believe the two ideas will have very different impacts.
"What has been introduced with the new ATR is a possibility for the lower ranked teams to slowly creep back in terms of development scope to where the leading teams are. It's tiny percentages each year, so it is not going to make a big difference from one year to the other, but it is going to balance the field out after a few years," said Wolff.
"I believe that if you are not good enough to win anymore then you have equal opportunity if you are second or third and you have more scope again than the world champions. I think it was done as a fine adjustment, not with a baseball bat. Reverse grids would have been the baseball bat."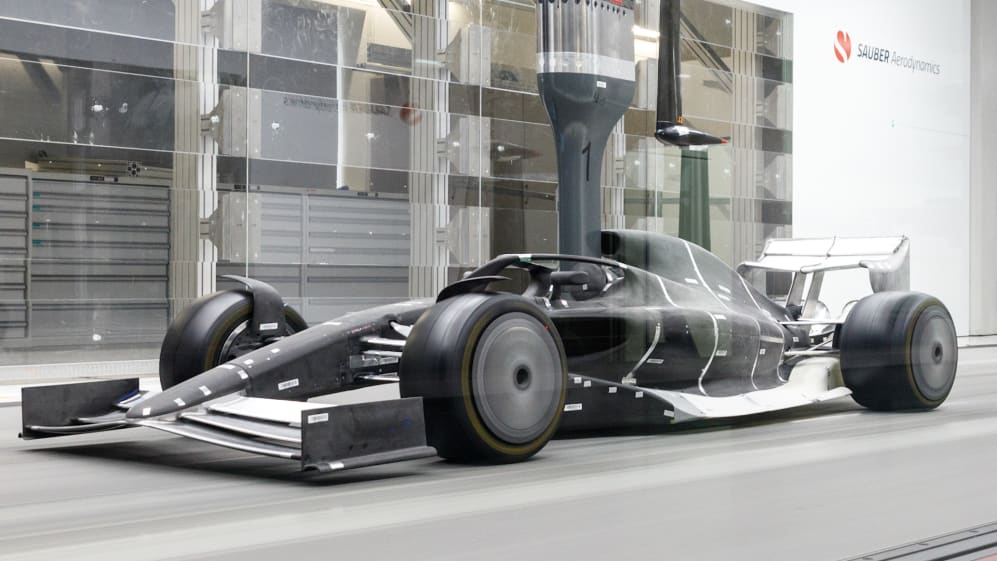 Cost cap means a "readjustment" is required for Mercedes
For the first time in F1 history, teams will have to abide by a cost cap when the regulation is introduced next year. A limit of $145m has been set, dropping to $140m in 2022 and $135m in 2023.
The three-year glide path has been introduced to allow for additional time for the larger teams to adjust the size and scale of their operations to ensure they adhere to the cap.
READ MORE: F1 boss Chase Carey on the 2020 calendar, new regulations and commercial agreements
The likes of Mercedes, Ferrari and Red Bull have workforces that are significantly bigger than those of the smaller independent teams. Working out how to stay within the cost cap, and whether a team might require restructuring and potential staff redeployment, will take time and is not the work of a moment.
"First of all, I think we are living in a financial reality that is very different to pre-Covid," said Wolff. "We have accepted the lower budget cap because it is a must that successful Formula 1 franchises actually earn money rather than lose money.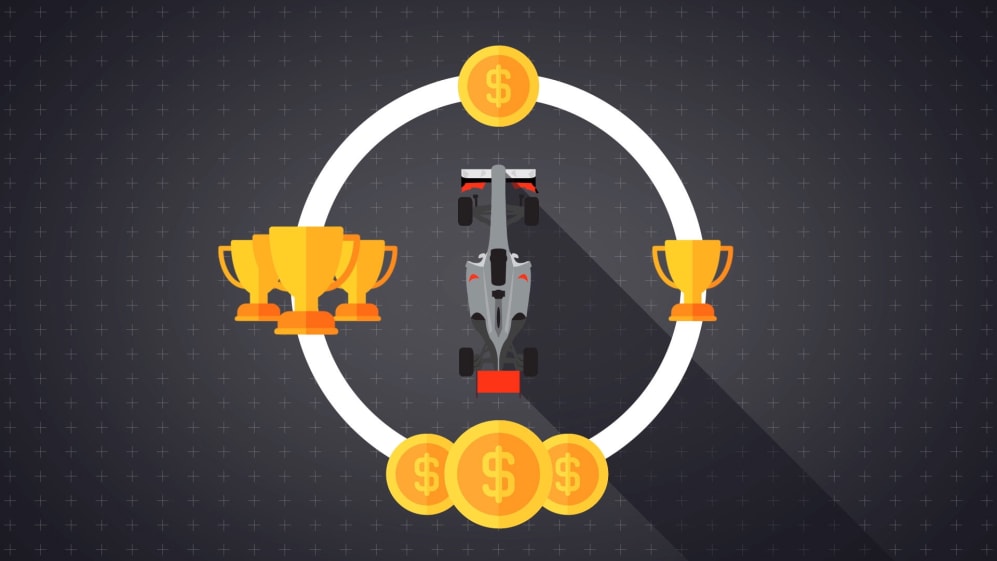 "For us it is also a way of making sure that Daimler will, not only appreciate the sporting and marketing benefit of the platform, but also make it as cost neutral as possible. I believe this is why we have to support such a cost cap.
READ MORE: The 2021 F1 cost cap explained – what has changed, and why?
"For us, it means readjustment, it means changing the way we do things and deploying personnel in new areas. We have a very strong department which is called Mercedes Benz Applied Science, where we work for high-performance clients and deploy our services.
"Who knows, maybe we will look at other race categories in order to keep the resource and keep the human resource and intellectual property within Daimler and within Mercedes."
Wolff backs Hamilton speaking out
World champion Lewis Hamilton has used his social media platforms to speak out on racism and diversity, saying he was "completely overcome with rage" at events have followed the death of George Floyd in the United States.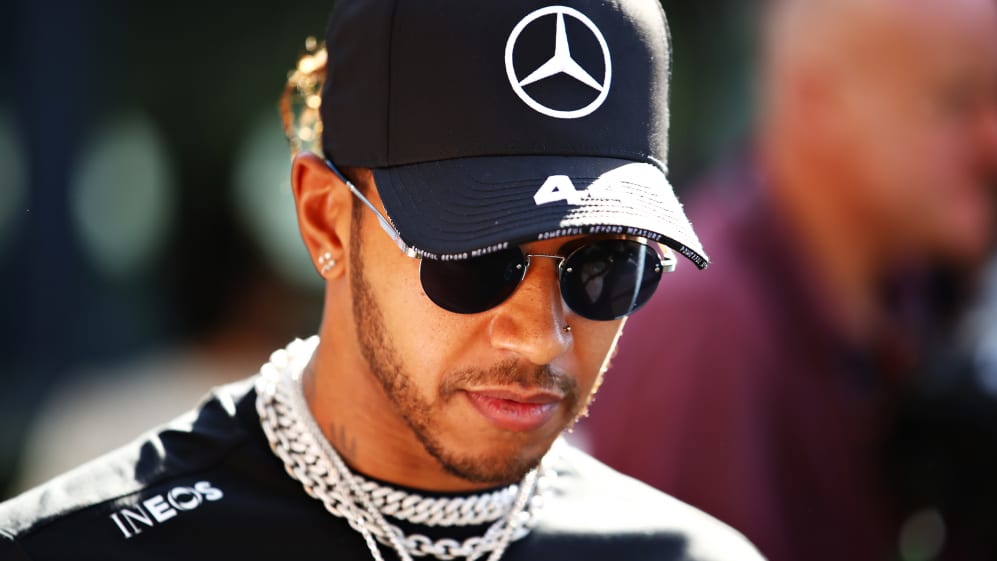 "We know that Lewis is always a strong supporter of any minorities," said Wolff. "To be honest I have learned a lot from him as well. He has asked me the question once, 'have you ever had the active thought that you are white?' I said 'no I've never thought about it,' and he said 'well I need to think about it every day as I am being made aware'.
"Therefore it's very difficult for us to comprehend how difficult it is and therefore I am happy and supportive that he has come out vocal, he is one of the ambassadors of this sport and I think it's good.
"All of us have the power to make a change and sometimes it needs events, like the ones that happened a few days in the US, to trigger a massive wave of support for any minority. I think it is good that Lewis as a sports superstar is the one up front with it in a sport which is very much dominated by white males.
"In our team, we encourage diversity, we choose our people on only performance, and don't look at any culture, religion or skin colour. All of us can make a difference. Every single one of us should be part of the movement to stop these kind of things happening."
READ MORE: Toto Wolff on his future, Mercedes' commitment to F1 – and those Aston Martin links