Feature
Alpine's new Racing Director Davide Brivio on why he left MotoGP success for a new challenge in F1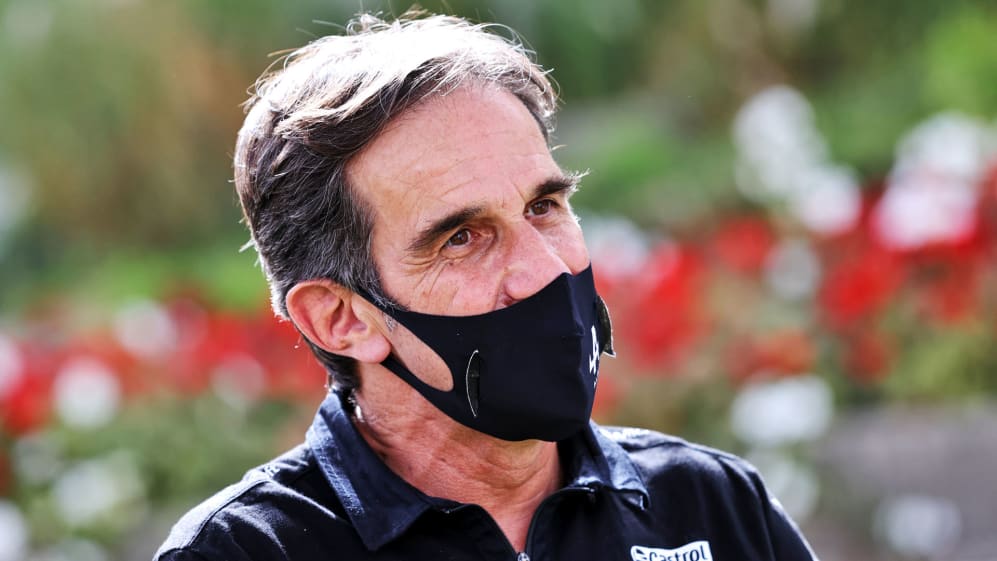 He's formed a formidable partnership with riding legend Valentino Rossi, transformed Yamaha and Suzuki into MotoGP champions and become renowned for his ability to nurture young talent. Now Davide Brivio is tucking into his latest challenge, swapping two-wheels for four as Racing Director at Alpine, with the French team bidding to become a Formula 1 championship-contending outfit. Succeed here, and it would arguably be his most impressive achievement yet...
Alpine, formerly Renault, has made steady progress since the French manufacturer returned to F1 as a works manufacturer in 2016, but they remain someway off contending for race wins – and the championship – on a regular basis. It's that challenging task that convinced Brivio to leave Suzuki, with whom he won the MotoGP title last year having taken the helm when the Japanese company headed back into the sport in 2015, and step into the unknown.
READ MORE: Alpine announce ex-Suzuki MotoGP chief Davide Brivio as new Racing Director
"The challenge [attracted me]," said Brivio of his move to F1 when we speak in Bahrain. " I was always interested in trying to understand how F1 works, how the team manages the operation and how they build the car so it was the desire to get in deeper in the sport and try to understand it as much as possible.
"It's been very interesting so far, so many things to discover and to get used to it. I hope soon, I'll be able to give my contribution and my help."
Brivio joined Alpine as Racing Director, following the sudden departure of CEO Cyril Abiteboul – who had spent two decades with the French manufacturer in various roles – in January. He will share leadership duties with Executive Director Marcin Budkowski, in what is a slightly unorthodox structure, with the duo reporting directly into Alpine CEO Laurent Rossi, and no traditional Team Principal.
READ MORE: Alpine's Budkowski explains leadership split with new Racing Director Brivio
Bringing the next generation through
One of Brivio's strengths, as his previous answer highlighted, is his refreshing desire to continuously learn. But his other is nurturing young talent. When he joined Suzuki, that was one of his key pillars for success. With the support of the board, he promoted young hopefuls such as Alex Rins and then Joan Mir to MotoGP from feeder series Moto2 and in time it proved to be a success, with the duo finishing third and first respectively last year.
READ MORE: New CEO Rossi promises Alpine will deliver 'best ever car' for F1's new era in 2022
"It's something very nice I like, very romantic," said Brivio of giving youth a chance. "It depends on the situation at the team where you are. [At Suzuki], we were in a position where we needed to find a top rider in order to compete with the top riders at the time. You then must decide whether you try to steal someone away and pay a lot of money for them or you find them and grow them yourself. We chose the second way.
"We're not in this situation right now [at Alpine], as we have Esteban [Ocon] who is young and very promising for the future, and Fernando, who is not that young but is very talented – and we really need that - so we are in a good situation right now.
"Let's see what happens in the coming years. Of course, we have our academy, there are three guys currently in F2 who are promising, So we need to keep an eye on and work on that. Let's see how the situation evolves."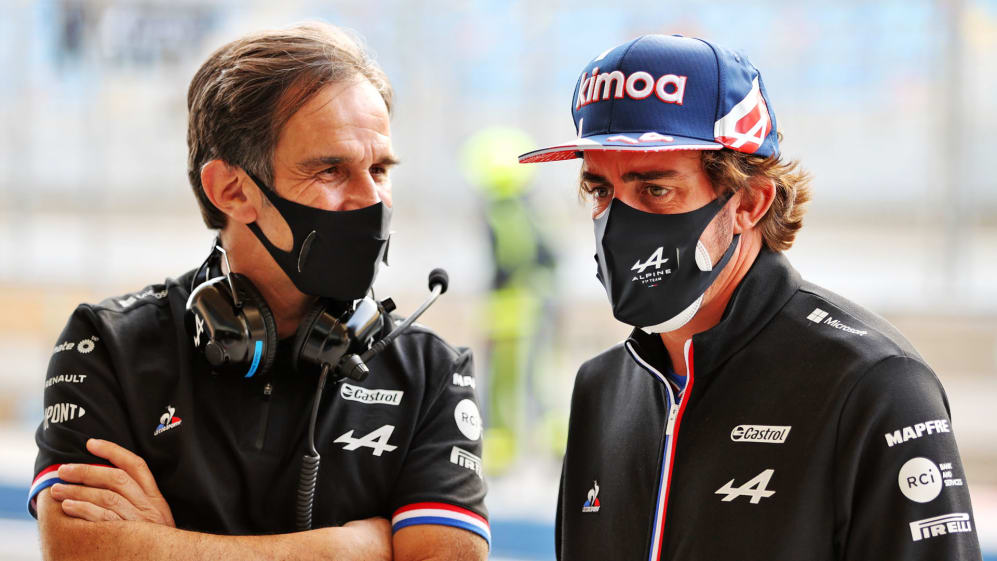 Brivio has an impressive hit rate with talent. So how does he do it? "It's not easy to identify [talent]," says Brivio. "Sometimes, it comes from a feeling you have, even as a person, maybe how motivated the driver is, how strongly they want it.
"Sometimes there are drivers who are not extremely successful in a lower category but they work a lot, mature and become successful in a higher category – so it's not easy to identify that. You try to find the best you can. You make your choice and then you don't look back and keep working.
READ MORE: Alpine explain the thinking behind their eye-catchingly wide airbox design
"When you have a driver which has enough talent, and is very motivated to work, you have to keep working and allow him to grow up. If he remains motivated, remains willing to work, and of course he has talent, then something comes up.
"It's not just about making the choice, it's how you make the choice work."
Balancing youth with experience
As Brivio touched upon above, he believes Alonso returning to the team where he took both his world championships – in 2005 and 2006 – is significant not only in terms of his ability but also the impact his presence and determination will have on the employees.
"Fernando has a lot of experience, he's not a young kid," said Brivio. "He already has his own experience, ideas and thinking. He's very talented, very demanding on himself first of all, and I think it will be good for the team to work with a successful driver.
"When top drivers join a team, it creates pressure on the staff. You have pressure because you have to deliver, you have to provide a good package in order for a driver to use his talent. His arrival is very good for the team, it stimulates everyone to push harder."
READ MORE: Alonso insists helping Alpine move up the grid is his only target as he returns to F1
Alpine have a job on their hands to continue their upward trajectory – the team last year scoring their first three podiums since returning as a works outfit in 2016 – based on their form in pre-season testing and the first race.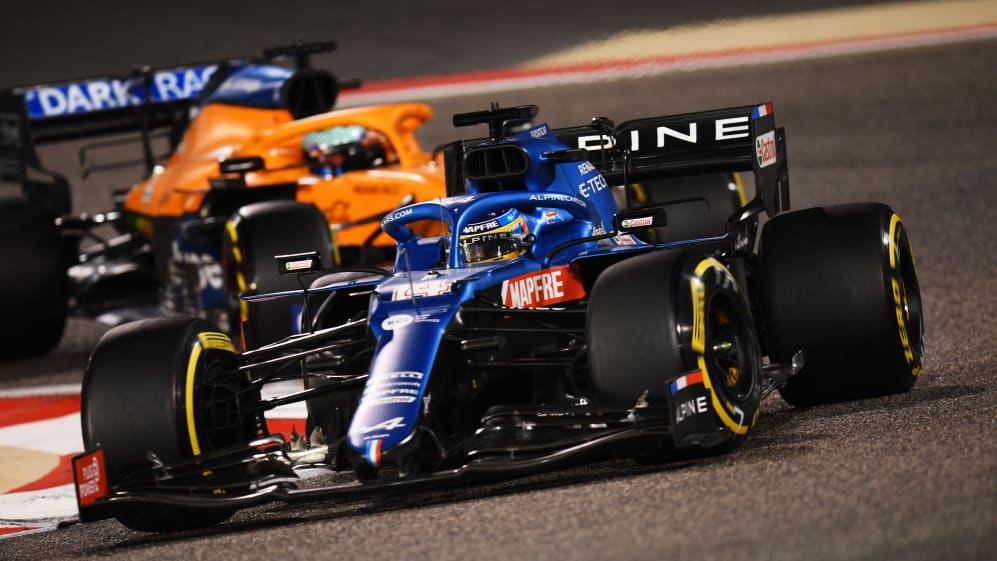 McLaren and Ferrari appear to be in a battle for P3 and best of the rest, with AlphaTauri, Aston Martin, Alpine and even Alfa Romeo tightly packed behind. Scoring good points consistently, then, this year is going to be a challenge.
READ MORE: Ocon praises Alpine's 'good fighting spirit' despite point-less finish after Vettel clash in Bahrain
"The target is to keep the momentum going," said Brivio. "There have been some good results, now we need to continue that. In this environment, the competition is quite high. You have some teams who are good and then have a period of difficulty. Then teams in difficultly and now they improve.
"We're quite happy with job we have done this winter. In Enstone and Viry, they have done a good job. Our development will continue, to see how to further improve and further develop the car in areas where it is possible. We want to stay in the fight. We have to come to the races with the will to fight. We'll see what is possible."