Feature
TREMAYNE: Bottas may not have had his best day in Mexico – but it's not his fault Hamilton didn't win the race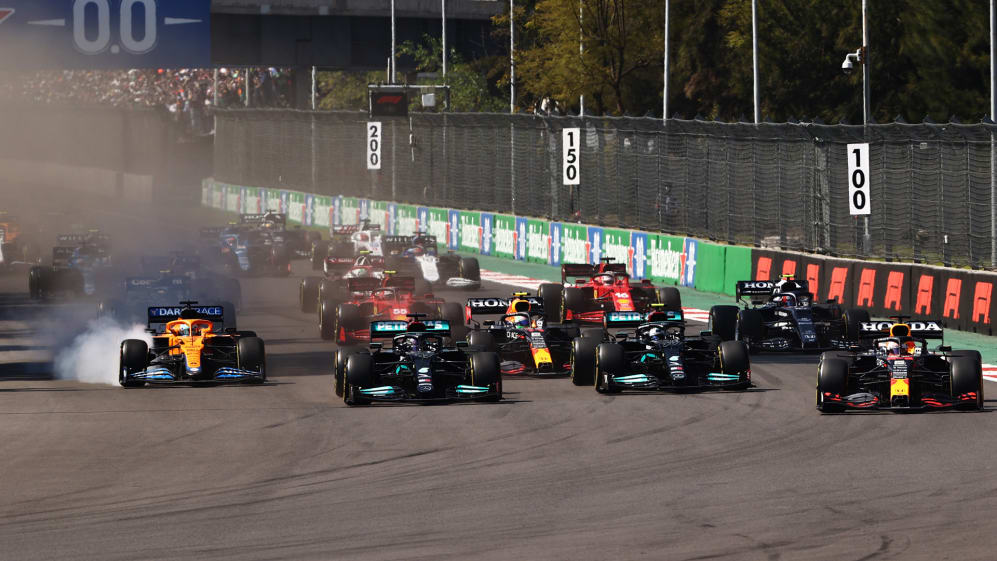 I read with a little surprise an account in a national newspaper on Monday whose headline held Valtteri Bottas responsible for Lewis Hamilton ending the Mexico City Grand Prix 19 points adrift of victorious World Championship rival Max Verstappen. I thought that was a little bit harsh.
However… Valtteri didn't cover himself in glory last Sunday, the way he had done on Saturday, when a superb lap of 1m15.875s annexed a surprise pole position for the team and earned him a superb replica helmet as well as one of those kart-size tyres that Pirelli hand out each race to the fastest qualifier.
HIGHLIGHTS: All the action from qualifying as Mercedes spring a shock in Mexico
Unfortunately for Mercedes, as chimeras go, qualifying turned out to be a humdinger. But, as has so often been the case this great season, it was super-exciting.
After Red Bull had looked rapid in practice, expectations were skewed in the final part of quali.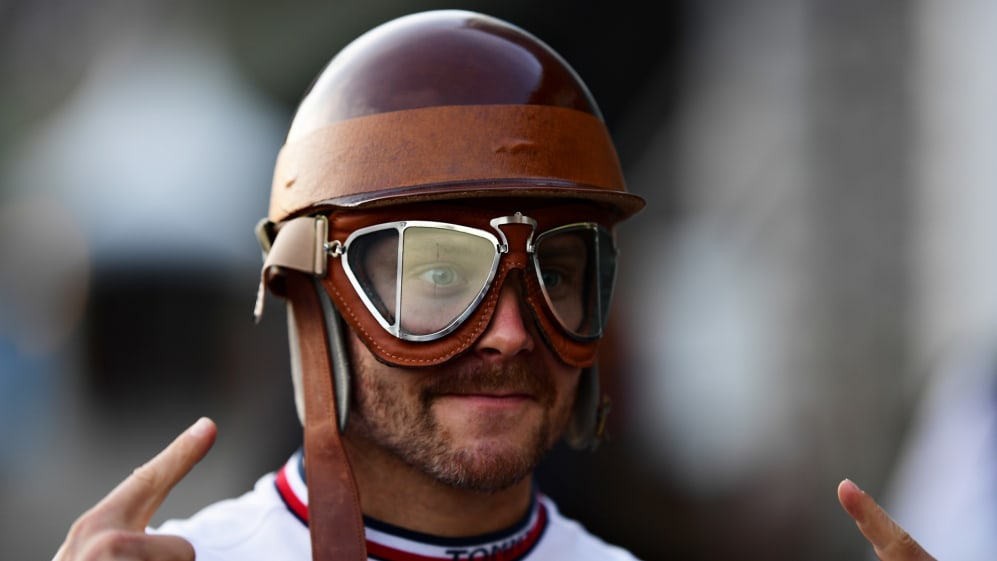 Valtteri lapped in 1m15.875s to Lewis's 1m16.020s on their first runs, but Max didn't get his tyres working at the right temperature at the right time and lagged on 1m16.225s. None of them improved on their second runs, the Mercs running into traffic, and Max and Checo falling foul of poor old stablemate Yuki Tsunoda who copped unwarranted flack when he tried so hard to keep out of the way in Turn 1 that Checo ended up following him off road and Max backed off, remembering what happened to him with yellow flags last time he raced here in 2019.
But the way that he smiled afterwards, and spoke of third being a better place to start than second, told an underlying story of supreme confidence. He knew only too well that it was more a case that Red Bull had messed up, rather than that Mercedes had suddenly found pace.
Lewis, ever the realist, knew that, too, and was under no illusions going into the race. But with that unexpected front-row lock-out, perhaps Mercedes had a chance after all.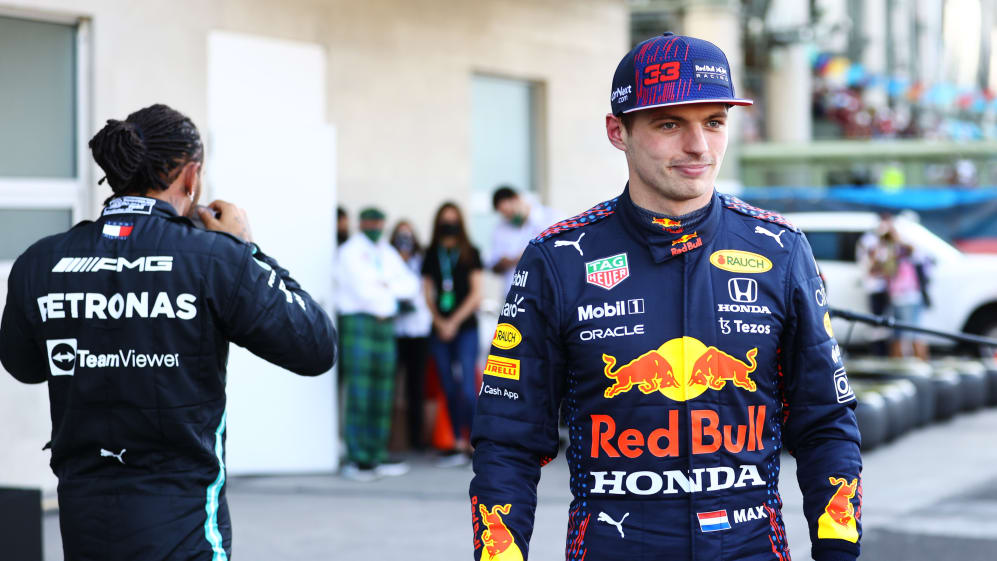 It's a run of 811 metres from the start line to Turn 1, and they immediately hit trouble when Valtteri made only a reasonable start, and Lewis a pretty good one from the dirty side of the grid. Problem 1: they were thus running side-by-side, so bang went Lewis' hopes of getting a good tow from his team-mate, and that Valtteri might then hold Max back as he sped away to build a lead.
Valtteri then compounded Mercedes' woe by leaving a great big gap to his left, almost as if he was trying to keep his own partner at bay and watching him more than he was the opposition.
Problem 2: Max had got a great start which just got better, because he was the one who got the tow from the pole-sitter, and boy did he use it to great effect. Since the gap that Valtteri so obligingly left him was on the left-hand side of the track, where the line had been cleaned better all weekend, Max was able to slipstream by him and then brake as hard as he dared to on a cleaner line as they approached the corner.
PALMER: Why Mexico wasn't a disaster for Hamilton and the title battle is far from over
Problem 3: Valtteri's positioning had left Lewis compromised further down the inside of the corner, where the road was still dirty. As Max chuckled later, having swept majestically round both black cars to take the lead, he knew that if either Lewis or Valtteri left their braking later than he did, they would simply lose grip on the dirty surface. Ergo, the Mercs were banjaxed already.
Then, of course, Lewis lost his wingman when Daniel Ricciardo got too close to Valtteri under braking, losing his McLaren's front wing as he whacked the second Mercedes into a spin that left the Finn dead last.
When Valtteri later got into a slide passing Lance Stroll after the race had restarted on Lap 5 after a Safety Car intervention to clear up the resultant damage as the first-corner melee took out Yuki and Mick Schumacher, he fell behind Daniel. That doomed him to a fruitless Monza-like pursuit until Merc pulled him in at the end to go and take fastest lap away from Max. At least he pulled that off.
Altogether, it wasn't Valtteri's greatest day. But to suggest that he actually lost the race for Lewis was a bit too strong, because the Mercedes was up to half a second slower than the Red Bull at comparable times during the race, and Max was as dominant as he had been in both the races in Austria, and at Zandvoort.
READ MORE: The battle for fastest lap – How Bottas managed to deny Verstappen and how the Dutchman tried to stop him
And even Mercedes boss Toto Wolff acknowledged after another vicious beating that the Mercs would not have won even if they had made it through the first corner in the two leading positions.
After Mercedes' spike in Russia and Turkey, it must have been soul-destroying for the Brackley boys to see how much of an advantage Red Bull still has. Not so for Adrian Newey, however. Arguably F1's greatest-ever designer, he was celebrating in style the 30th anniversary of his F1 first victory, with Riccardo Patrese and the Williams FW14 at this same track back in 1991.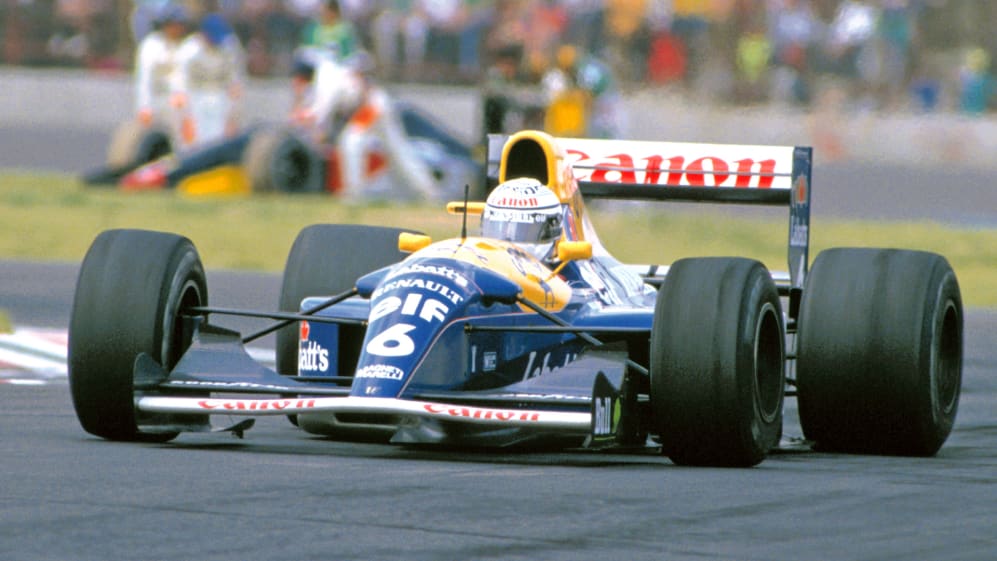 How did this latest twist come about? Well, Mexico City has the highest altitude in F1, 2,285 metres above sea level. That means teams can run Monaco levels of downforce yet still top 220 mph down the long front straight because the thinner air reduces drag, and though that much higher V-max over-stressed Red Bull's rear wings in practice, they got it fixed.
It also helped that Honda made use of the technology transfer from their own jet engines, to cope better with such high altitude at ground level. It made for an irresistible combination when added to the aerodynamic advantage the RB16B has had all season over Mercedes' W12.
READ MORE: 'I have a lot of respect for him' – Hamilton clarifies Mexico City GP comments on Perez and Bottas
Some people see Lewis and Toto's post-race affirmation of not giving up as merely whistling to keep their spirits up. I see it as their manifestation of fighting spirit, and that never say die until the last flag falls attitude is what sport is all about. And it will ensure this championship fight remains white hot.
But though Toto made a good point when he said there were 107 points still up for grabs – 25 for each win in the remaining four races, plus three from this weekend's final sprint qualifying and one each for fastest lap – he was candid when he admitted: "We know we have a great team and we have it all to win. However, when you look at the mathematical probability, I would rather be 19 points ahead than behind."