Feature
TREMAYNE: Ferrari are showing green shoots of recovery - but will their fans afford them the patience they need?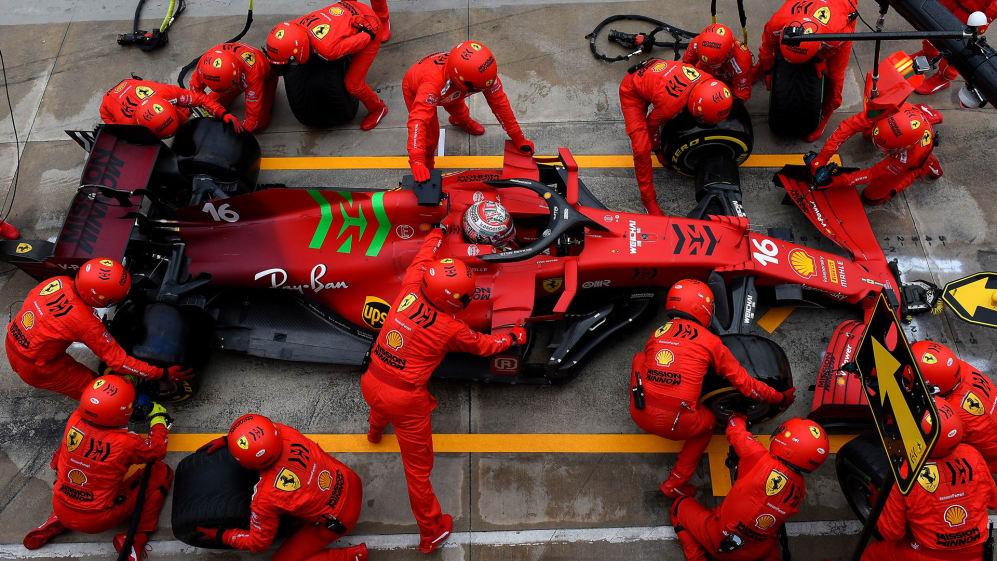 For many other teams a haul of 22 points from the dramatic and complicated Emilia Romagna GP would have rated as a pretty good afternoon's work. But when you are Ferrari, that is nowhere near good enough.
The green shoots of recovery have been evident in more than just the Mission Winnow logo on the engine covers of Ferrari's SF21s, and things are heading in the right direction. Fourth and fifth on home ground compared well with most of the famed team's 2020 performances, but it was nonetheless a disappointment by the Scuderia's lofty standards, especially as Charles Leclerc was at one stage running second to race winner Max Verstappen, and Carlos Sainz fourth.
READ MORE: 7 Winners and 7 Losers from the 2021 Emilia Romagna GP – Who shone in the rain at Imola?
The 2021 car has more power and better rear-end grip, and two really strong, committed drivers who will exploit every improvement. The pairing of Charles and Carlos reminds me of that of Gilles Villeneuve and Didier Pironi, albeit without the fatal rancour that developed between the French-Canadian and the Frenchman after what the former saw as betrayal at Imola in 1982. Gilles was the team's darling, and Didier the highly rated incomer who was beginning to make his mark. I think they make a very strong driver line-up, and each can only get better still as their experience increases.
Charles went off on the grid formation lap, gathered it all back together to take his fourth spot on the grid, then quickly disposed of Sergio Perez on the opening lap to run third behind Verstappen and Lewis Hamilton. Carlos jumped from 11th to eighth, and was sixth by Lap 9 and had fought to fifth when the race was red-flagged after the Bottas/Russell shunt on lap 32.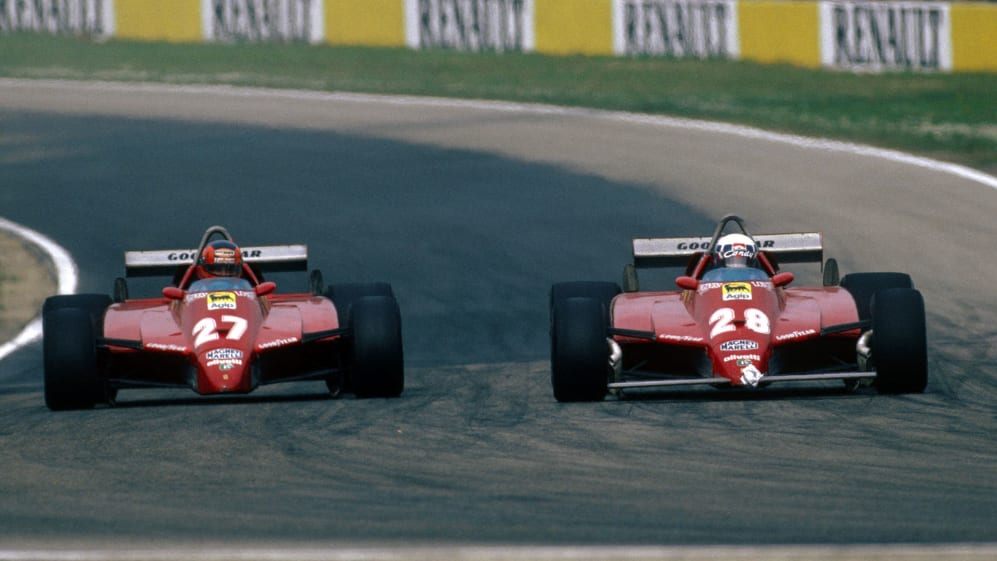 The hiatus hurt Charles, who had built a nice advantage after Hamilton's gaffe on lap 31 dropped the world champion to ninth, a lap down. I suspect he would have scored a podium finish, either second, most likely, or third, without that. But McLaren's canny decision to swap Lando Norris on to soft Pirellis for the restart in the interest of gaining track position that he could later defend on a circuit where overtaking is notoriously difficult, paid off immediately as the Englishman grabbed second from the medium-shod Ferrari early on the opening lap. With Hamilton being gifted back his lost lap by the stoppage, Charles would then later become a sitting duck for the Mercedes driver once he had himself fallen out of DRS range behind Norris, who pushed just hard enough when it mattered as he preserved his less durable rubber.
Carlos, meanwhile, had weathered both literal and figurative storms in the first part of the race. He could be heard over team radio castigating himself after one of several wild moments in the worst conditions, and it transpired that this was the first time he had ever run the car with intermediate tyres, so he was on a steep learning curve. Once he'd calmed himself, he grabbed fourth place in the restart after Perez had run off the road, but like his team-mate was completely at the mercy of Hamilton's DRS once the Mercedes driver began to close in as Carlos came up behind Charles and Lando.
READ MORE: Sainz left 'frustrated' at Imola, even after recovery drive from P11 to P5
Ferrari may have had their engines turned up a little more than the Honda and Mercedes-powered cars in practice on Friday, since their maximum velocity was less impressive in the race, but the real reason why they lacked crucial straightline grunt when it really mattered lay in the decision to go for a little more downforce for the wet conditions. That ended up biting them hard when they had no answer to either Norris' McLaren of Hamilton's Mercedes.
These are interesting times for Ferrari, as they try to regroup after the highs and ultimate post-season low of 2019. With 238 wins, 16 constructors' and 15 drivers' world championships under their wheels, and proud presence in F1 since the second race in 1950, they are the best-known and most widely respected team in the business. And their track success is the main marketing tool for their specialist and aspirational road cars. Thus failure to win and to maintain valuable 'free' exposure hurts on more than one level.
John Elkann, the grandson of Fiat royalty Gianni Agnelli, was appointed chairman of Ferrari in July 2018 following the illness of Sergio Marchionne. Last December he became temporary CEO too following the sudden departure of Louis Camilleri. As he continues to fulfil both roles he has stressed his faith in team principal Mattia Binotto, who has been involved with the marque since his teens; after replacing James Allison as chief technical officer in 2016 he succeeded Maurizio Arrivabene as team principal in late 2018. He is supported by Enrico Cardile in charge of chassis development, Enrico Gualtieri on the engine side, and Laurent Mekies in race operations.
READ MORE: Binotto delighted with first consecutive double points for Ferrari since 2019 at Imola
At a time when harmony, positive thinking and results are critical to success, none of them face an easy task. There is arguably greater pressure on the team to succeed than on any other. Of course that comes first from management and shareholders, but Ferrari are a religion to the demanding and expectant tifosi in Italy, and a critical media and the tifosi both demand results which reflect the team's rich history and are notoriously uncompromising and unforgiving in the face of failure.
Thus, while fourth and fifth might have seemed a good result in the circumstances and in comparison with 2020, a podium would have gone a long way towards easing the pressure that will only increase if Ferrari do not achieve redemption and start to deliver on the high expectations of their passionate supporters.