Tsunoda says he's 'established a new baseline' after successful Baku mindset change and move to Italy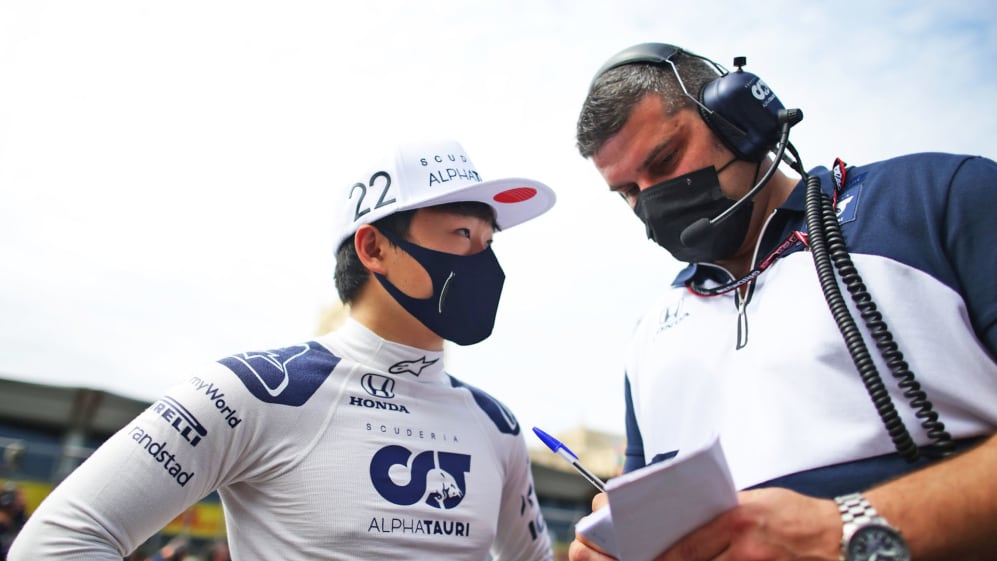 The positive narrative surrounding Yuki Tsunoda's rookie season looked in danger of unravelling after a succession of difficult race weekends for the Japanese driver. But after a successful Azerbaijan Grand Prix, Tsunoda has credited a change in approach – and his move to Italy – for getting his season back on track.
Tsunoda scored on his F1 debut in Bahrain, but then endured four non-scoring Grands Prix from Imola to Monaco. But after making his first ever Q3 appearance at the Azerbaijan Grand Prix – albeit that he then crashed into the wall at Turn 3 – before taking seventh in the race for his best finish to date (as team mate Pierre Gasly made the podium in P3), Tsunoda said a mindset switch had helped bring about the step change in performance.
READ MORE: Hamilton vs Verstappen – How is the title fight looking going into 2021's first triple header?
"Before Baku I had a couple of difficult race weekends, so the result there was a good feeling," said Tsunoda. "Compared to previous races, my preparation was much better than normal and right from FP1, I felt ready.
"The week before Baku I moved to Italy, spending most of the time in the factory, studying our approach to race week and looking at previous issues with the car. We decided to take a little bit of a different approach to the race week and have more conversations and that worked well.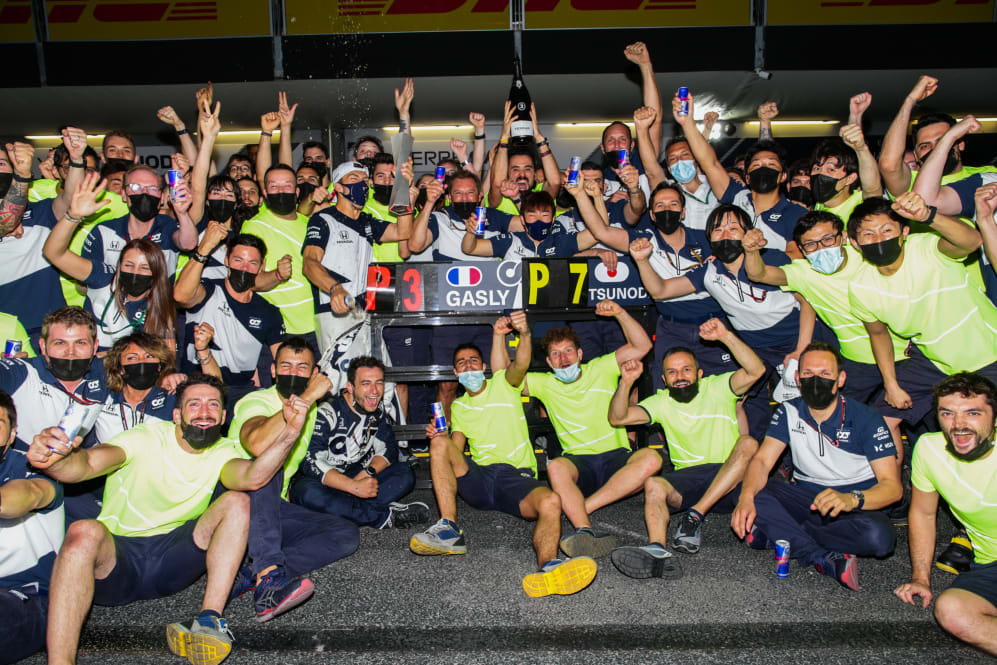 "In qualifying, I made Q3 for the first time and overall, I think we have established a new baseline for how to approach a race. The overall result was okay, I'm quite happy, even if it was a shame I lost a place [to Alpine's Fernando Alonso] after the restart."
READ MORE: Why Tsunoda was 'really mad' after Azerbaijan GP despite his best finish of the season
Tsunoda's AlphaTauri team boss Franz Tost had explained in Baku the rigorous regime that he was now putting his driver through since encouraging Tsunoda to move close to the team's Faenza base – with Tsunoda confirming that he was enjoying his lifestyle in Italy.
"The weather and the food are good," said Tsunoda, "and I can spend more time in the factory talking to the engineers. To move to Italy was the right decision and something really positive for me, although it does mean I have to travel back to the UK for simulator sessions."
Tsunoda added, meanwhile, that after two daunting street races in Monaco and Baku, he was looking forward to tackling the wide open spaces of the Circuit Paul Ricard for the French Grand Prix this weekend, with the track's famously large run-off areas set to allow him to push his AlphaTauri AT02 to its limits without major fear of damage.
READ MORE: Tost explains Tsunoda's move to Italy as he backs AlphaTauri rookie to deliver 'fantastic races' in 2021
"I have raced in Paul Ricard twice before in Formula 3, which means it's a different situation after Portugal, Monaco and Baku which were all completely new to me," said Tsunoda. "That will be a positive factor [although] Ricard will be different in a Formula 1 car.
"It's quite a flat track and, unlike the last two races, there are no walls," Tsunoda added. "There are very big run-off areas, so I don't have to be as cautious in my approach as I find the limit. Set-up wise it will also be very different to Azerbaijan where our car worked really well, as there are no low-speed, right-angle corners. It's a completely different track in every way. I'm looking forward to it and hope I can finish in the points again."