Feature
Hamilton vs Verstappen: How is the title fight looking going into 2021's first triple header?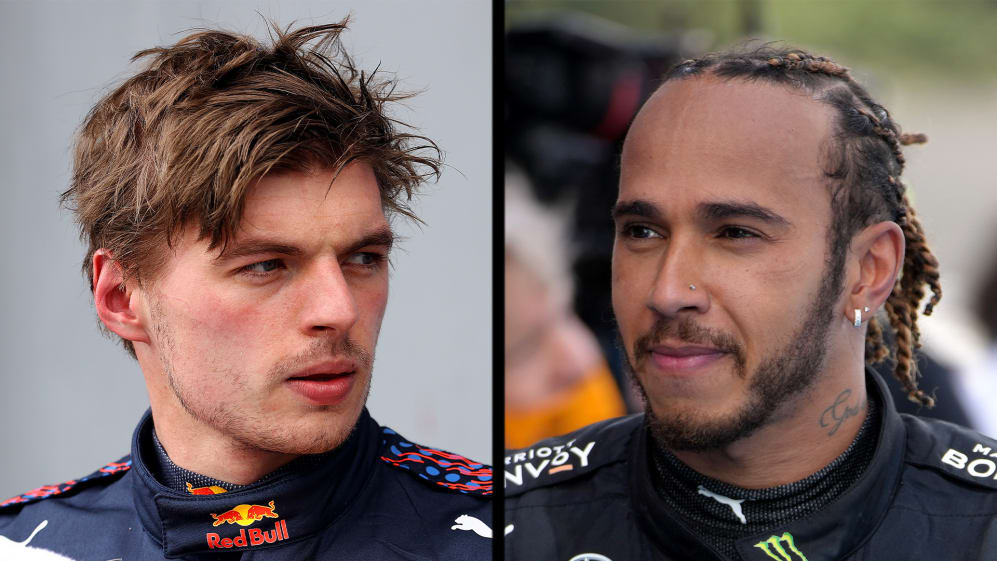 Lewis Hamilton and Max Verstappen's fast and furious battle to be crowned 2021 world champion has reached a crucial stage, as both drivers prepare for the first triple header of the season. So, ahead of the French, Styrian and Austrian Grands Prix, we look at how the fight is shaping up between the current leading championship protagonists...
What do the championship tables look like?
Close! Both Hamilton and Verstappen failed to score at the Azerbaijan Grand Prix last time out, meaning Verstappen maintained his four-point lead over Hamilton after Baku, his 105 playing Hamilton's 101 – with a rare mistake from Hamilton in Azerbaijan costing him a podium, and maybe even a win, as Verstappen suffered a tyre blowout while leading the race with five laps to go.
READ MORE: Wolff calls Mercedes' Baku performance 'unacceptable' as he says team in toughest ever period
In the constructors' standings, meanwhile, Sergio Perez's victory for Red Bull in Azerbaijan moved the team 26 points clear of Mercedes, Red Bull with 174 to Mercedes' 148 – the lowest score Mercedes have had after six Grands Prix since 2013, incidentally.
How many points are on offer in the triple header?
A full 78. Perfect race day performances from either Hamilton or Verstappen in these next three Grands Prix – meaning 25 points for the victory, plus the bonus point for fastest lap – could have a decisive impact on the outcome of the championship battle this year, while by the same token, any non-scores could be painful.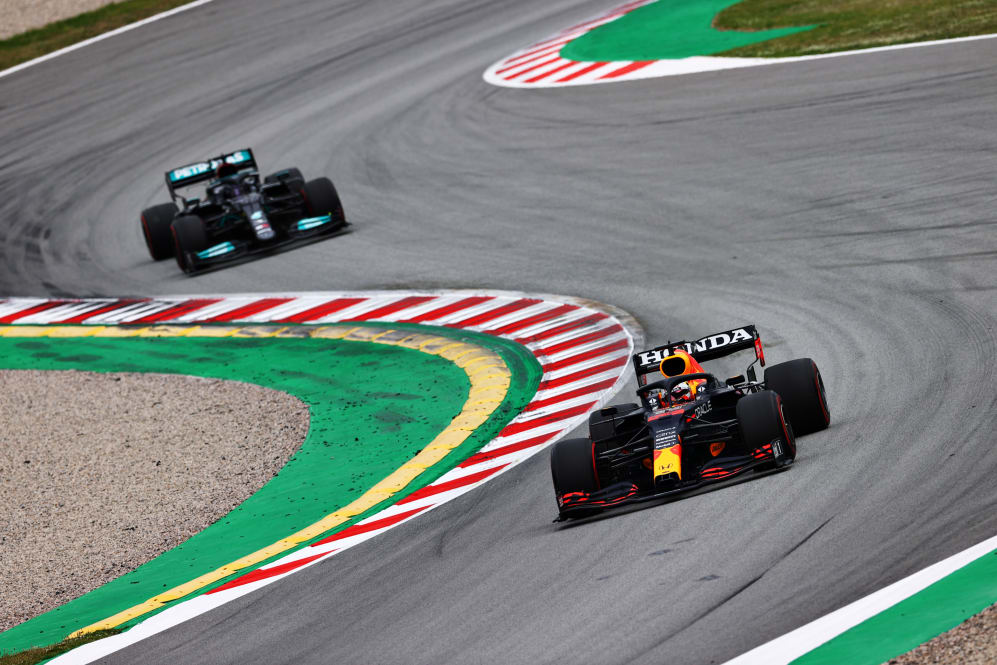 Who will the two tracks favour?
Mercedes dominated the French Grand Prix in both 2018 and 2019. But with the wind seemingly in Red Bull's sails after a brace of victories, Mercedes won't be expecting to enjoy the same advantage in France as they've had in recent years, with Red Bull having shown themselves to have been exceptionally fast across a range of tracks this season.
It will, however, be fascinating to see if the balance of performance shifts back towards Mercedes at a 'normal' racetrack, after two street circuit races in Monaco and Baku – and with Merc having shown Red Bull a clean pair of heels at the last permanent track we raced at, in Barcelona.
READ MORE: Wary Verstappen warns that Mercedes 'will be very strong on the normal tracks'
At the Red Bull Ring, meanwhile – which will host both the Styrian and Austrian GPs – it's been even stevens between Mercedes and Red Bull at the past four races there, with both teams having taken two victories. It's also worth noting that the FIA's Technical Directive to enforce more rigid rear wings comes into effect at the start of the triple header, so keep an eye on whether that has any effect on the performance of the two teams.
What are Hamilton and Verstappen's records at Paul Ricard and the Red Bull Ring?
Hamilton has a perfect record at Paul Ricard, having taken pole and victory in both French Grands Prix since 2018 – while Verstappen has a P2 and a P4 to his name here.
At the Red Bull Ring, however, they're much more evenly matched, Hamilton and Verstappen with two wins apiece – although Hamilton has three poles to Verstappen's zero in Austria, having given a masterclass in the wet at last year's Styrian Grand Prix qualifying.
READ MORE: From Silverstone to Singapore – Hamilton's top 10 Formula 1 pole positions
How are Hamilton and Verstappen's teams performing at the moment?
Mercedes head into the triple header after a difficult pair of races in Monaco and Baku that saw them take just seven points out of a potential 88 – the team even taking their first non-score since the 2018 Austrian Grand Prix last time out in Azerbaijan.
They've been hampered by operational issues – Valtteri Bottas was forced to retire in Monaco after a second major pit stop foul up this season – while the team have struggled to get their car in its preferred operating window in sessions.
READ MORE: Mercedes say it's their 'duty' to give Hamilton a car 'where it's more difficult for him to make mistakes'
Red Bull, meanwhile, have scored 62 points in the past two races – and while various factors have prevented them from scoring even more (not least Verstappen's tyre blowout in Baku) they've been clearly the stronger team on the whole in recent Grands Prix.
Are the team principals starting to feel the heat?
You bet! The war of words between Mercedes' Toto Wolff and Red Bull's Christian Horner has been getting spicy, Wolff feeling the pressure of the very real possibility of Mercedes losing their throne for the first time in the turbo-hybrid era, while Horner in turn clearly doesn't want to miss out on his chance to take his team's first title since 2013.
"Windbag" and "arrogant" were two words Wolff used to describe Horner in Baku, while Horner hit back by suggesting that Wolff should "keep [his] mouth shut", referring to the flexi wing debate.
READ MORE: 'We should get them in the ring' – Hamilton and Verstappen enjoying 'fiery' exchanges between team bosses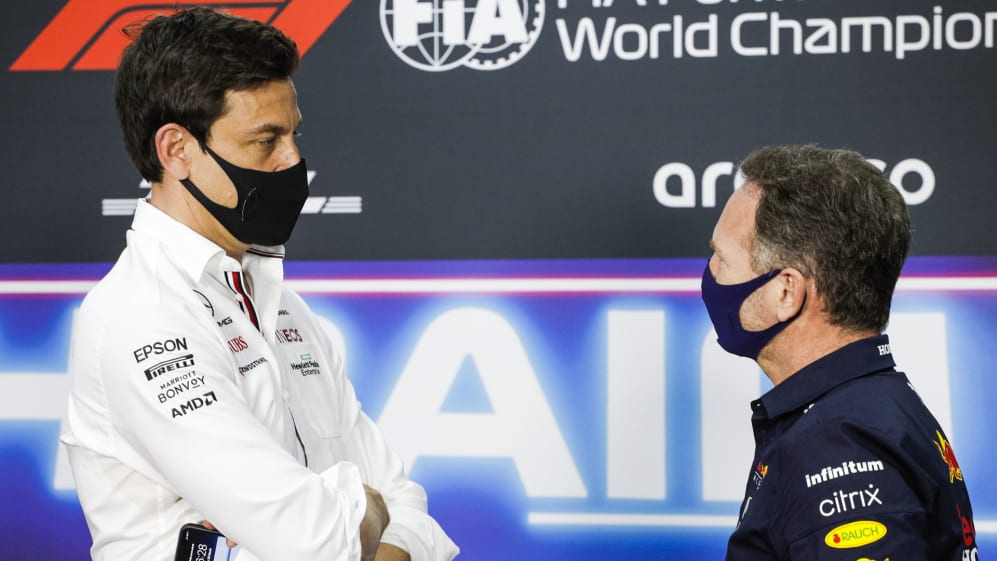 What about Hamilton and Verstappen themselves?
Ironically, while their team bosses have been getting stuck into each other, Hamilton and Verstappen have looked to cool the simmering tensions between themselves, with Verstappen telling the media in Baku: "I can't be bothered by… mind games… I think also Lewis said after the [Monaco] race he doesn't want to play those things, so we just have to focus on what we have to do on the track."
READ MORE: Verstappen says he 'can't be bothered by mind games' with Hamilton
Can Hamilton and Verstappen rely on support from their team mates?
Sergio Perez made a breakthrough in Baku with his first Red Bull victory (indeed, his first podium for the team) and now looks to be right on the pace of Verstappen on a Sunday, which proved exceptionally useful in Azerbaijan to keep Hamilton at bay.
Red Bull seemingly finding a partner for Verstappen – for the first time since Daniel Ricciardo – who can consistently help out strategically on race days couldn't have come at a better time...
TREMAYNE: In a race of 'what ifs' in Baku, Perez proved Red Bull have finally found what they've been looking for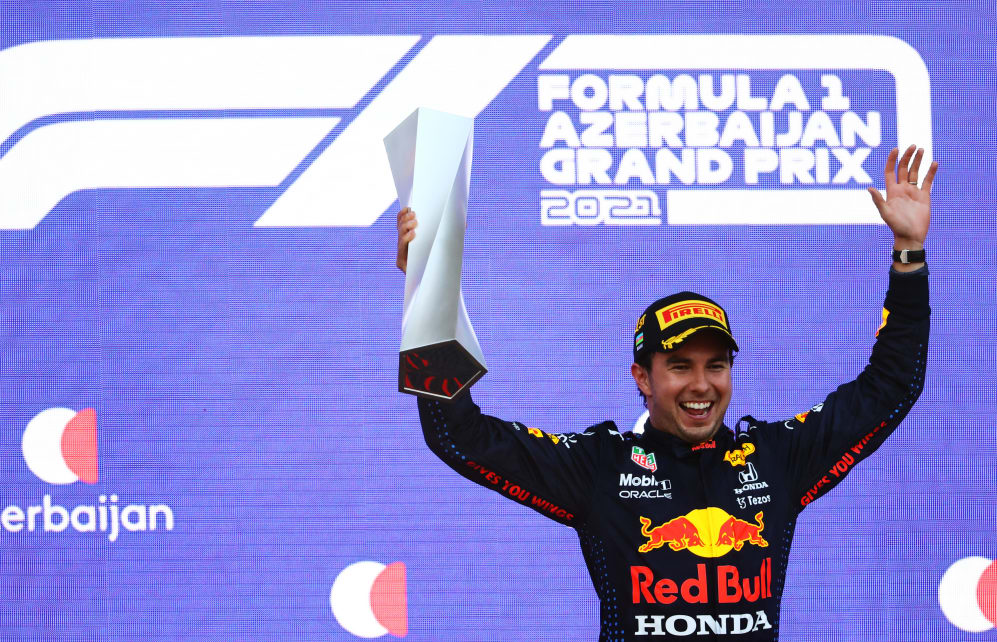 Bottas, by contrast, has now not scored since the Spanish Grand Prix – through no fault of his own in Monaco, but he endured a poor Azerbaijan Grand Prix where he was mired in the lower midfield throughout the weekend.
DRIVER MARKET: Bottas expects to discuss Mercedes future 'in next month or so'
If he can't recover his form in time for the triple header, that will be bad news for Hamilton and Mercedes, who need to exploit every available advantage to get on terms with their impressive Red Bull rivals – and need two cars at the sharp end to help with strategy calls – in what's set to be a very hectic, and possibly decisive, three weeks of Grand Prix racing.