Tsunoda unable to take the positives despite holding Hamilton at bay, as he rues a costly spin in Istanbul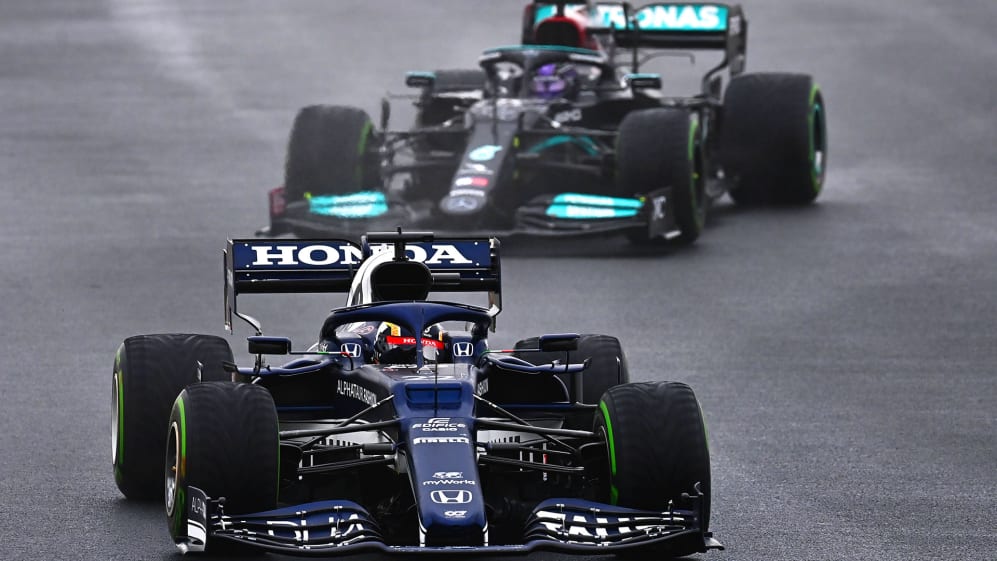 Sunday's race in Turkey started with an admirable defensive display from Yuki Tsunoda as he held off Lewis Hamilton in the early stages. But the rookie's afternoon went rapidly downhill from the moment he was overtaken by the seven-time champion.
Hamilton started 11th after a power unit penalty and needed to fight his way through the field to limit the damage compared to title rival Max Verstappen, with Tsunoda providing the first major challenge as he kept the Mercedes at bay for the first eight laps. Once Hamilton got through, however, Tsunoda's pace dropped away, while a spin at Turn 9 was a result of an unusual issue...
"I used too much tyre early on battling Hamilton and after that it was really hard to keep up the pace," Tsunoda said. "I had a spin when I tried to go faster and also in the mirror I couldn't see anything – I think because of dust – and I thought there was a car right behind me so that I had to push and I spun. But anyway the spin ruined the whole race which was a shame because I was able to score points.
WATCH: Hamilton and Perez dice in epic mid-race duel in Turkish GP
"It's a shame. I was really hoping to score points so it's a real shame. We are also fighting for P5 in the team's championship and it was a decent opportunity to get big points compared to Alpine, but I'm just sorry for the team."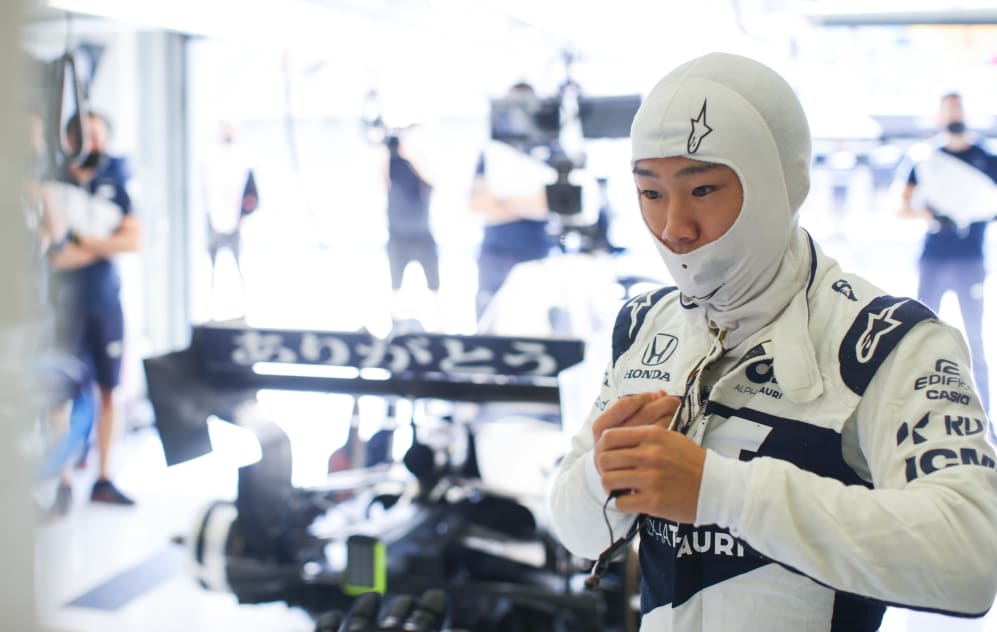 Although the fight with Hamilton caught the eye, Tsunoda doesn't believe he did enough to hamper the defending champion's progress.
"I don't care much to be honest. In the last year of Honda I want Max to win – the last year of Honda with Red Bull as well – so I tried to hold Lewis off as much as possible. I don't know how many laps… I was trying to hold him back for 30 laps, so eight laps is not enough!"
There were other aspects of Sunday that Tsunoda was left to rue, as the Turkish Grand Prix took place on the same date as his Japanese Grand Prix debut was originally scheduled before it had to be cancelled due to the ongoing COVID-19 situation.
READ MORE: Verstappen calls Red Bull double-podium in Turkey 'a very good result' as Perez revels in Hamilton battle
"It's a shame as well that I couldn't drive at Suzuka. Maybe the only positive thing is at least I didn't spin in front of the Japanese fans! Maybe that's the one positive, but I will try not to do it again."