Feature
Two-tone red, a splash of green, and clear targets – 5 takeaways from Ferrari's SF21 launch
Ferrari chose to have two bites of the launch season cherry in 2021, opening their new campaign with a 'season launch' in February that involved team boss Mattia Binotto and race drivers Charles Leclerc and Carlos Sainz discussing their hopes for the season. The Scuderia then waited until just two days before testing begins to unveil the SF21 car, which they hope will banish the memory of a woeful 2020 campaign and set them on the path back to glory. Here are our five takeaways from their 2021 car launch...
1. Their ambitions are clear for this year
Ferrari Chairman John Elkann has no intention of forgetting the difficult season in 2020, instead turning it into a positive in a bid to "make us stronger" for the years ahead. This is more of a medium-term project for the Scuderia now, those inside Maranello understanding that this year is something of a transition, with the new rules in 2022 offering the real opportunity to get back to title contention.
READ MORE: Ferrari unveil hotly-anticipated SF21 – with splash of green on traditional red livery
That said, they still want this season to signal a fresh start and with that in mind, Ferrari have tweaked Formula 1's most famous livery – with their modern day red darkened slightly and phasing into a shade of burgundy which adorned their very first F1 car and the SF1000 which raced at Mugello to mark their 1000th GP, as a nod to their impressive history.
There's also an unusual splash of green via the Mission Winnow logo on the engine cover, with Leclerc admitting it was a last minute addition and that he's "getting used to it" now. He and Sainz will get their first taste of the 2021 car when they complete a shakedown/filming day at Bahrain on Thursday, one day before testing begins.
The ambitions for this year are simple – make progress from sixth in the constructors' championship last season and ideally finish a minimum third in the standings, while keeping a sharp focus on the brand new 2022 car and pushing on with power unit development before a three-year engine freeze kicks in at the end of the year.
2. They have focused attention on rear end of the car
While there is plenty of carryover from last year into this year, as per the rules to keep costs down amid the Covid 19 pandemic, there is still plenty teams can do to upgrade their cars. It's why Binotto said the team have "tried to improve it in all areas".
RAPID REACTION: Ferrari's two-pronged attack to get back on the pace with the SF21
Enrico Cardile, who heads up the chassis department, said the team have opted to focus their development and token spend around the rear of the car, creating a new transmission and suspension – with an overall more tapered rear end. The cooling system has been updated, too, while there's more down washing bodywork – all aero surfaces can be tweaked as per the rules. There's a tweaked nose and revised front wing, too.
The team has two main objectives, says Cardile – recover the downforce lost from the regulation changes to the floor and reduce the amount of drag, which really held back last year's SF1000. If they can hit both those targets, or at the very least make in-roads in both areas, they have a good chance of taking the fight to Aston Martin, McLaren and Alpine.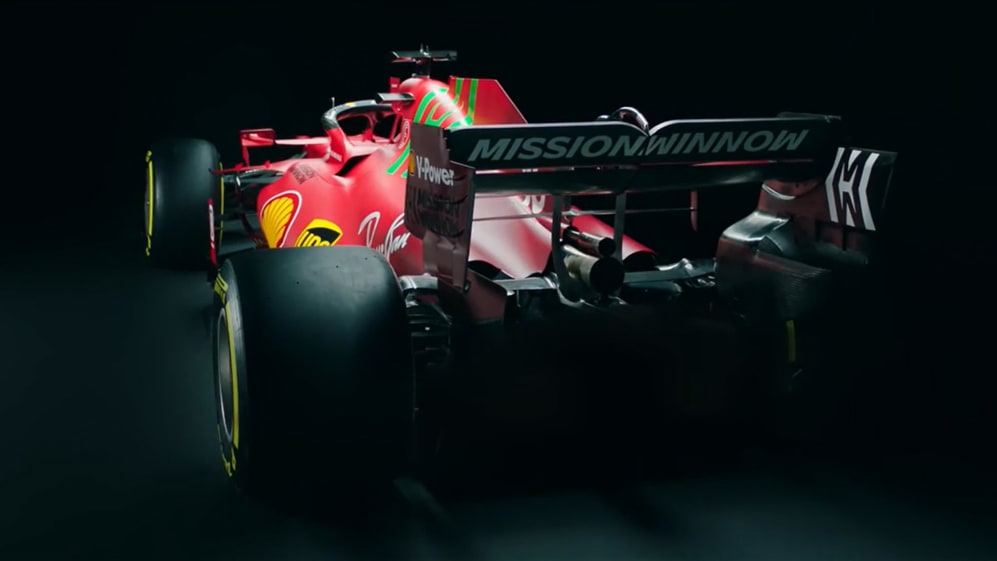 3. The engine has had a full overhaul
The power unit in the back of the works team's red car, as well as that of customers Haas and Alfa Romeo, is certainly going to get plenty of attention after Binotto said their data suggests the team have "recovered quite a lot of speed on the straights", while Haas boss Guenther Steiner added he believes his supplier has made a "good step" with the engine.
Ferrari were riding high in 2019 in terms of power output, the Scuderia having fought their way to become the class-leading package, only to drop to the bottom of a pack of four last year. Combined with a very draggy SF1000, Sebastian Vettel and Charles Leclerc often found themselves as sitting ducks on the straights, with no means in which to defend or attack.
READ MORE: Ferrari strived to improve the SF21 'in all areas' says Binotto as team unveil 2021 challenger
In a bid to reverse those fortunes, Ferrari have gone all out with development – having turned increased attention to the 2021 engine very early in 2020 – and have worked to improve all elements of the PU – including a revision of the unit's layout – while also continuing to push for further gains for the subsequent 2022 unit, which in turn will be frozen until the end of 2025. And they've had a boost from fuel supplier Shell, in the form of around 0.1s per lap they reckon.
Ferrari's ability to bounce back from their worst campaign in four decades will depend a great deal on whether the dyno data transfers to track performance – and whether or not they have done a better job than their chief rivals Mercedes, who themselves have made a flurry of changes to not just improve reliability but also performance and power delivery.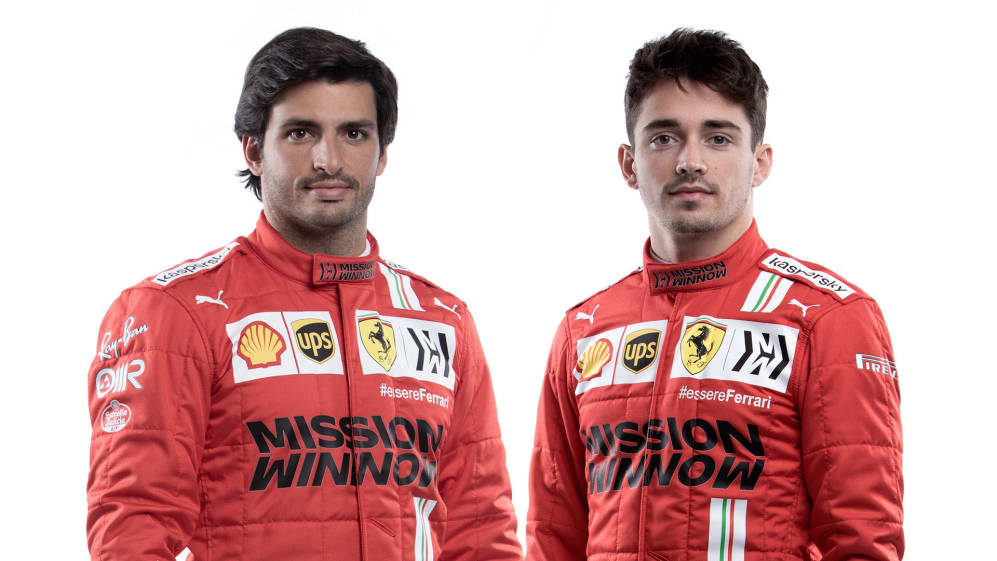 4. Leclerc looking to iron out weaknesses in 2021
On paper, Charles Leclerc second's campaign at Ferrari was worse than his first, but the reality is that the young Monegasque, who in 2019 signed the longest contract the Scuderia has ever given once of its drivers, drove better than ever and scored results – including two podiums – that didn't look possible with the car he had at his disposal.
Leclerc looked immensely confident at the launch, but remained humble, as he spoke of spending more time at Ferrari in pre-season than he had done in the past and really digging down into his weaknesses, putting a great deal of focus on tyre management.
READ MORE: Data suggests Ferrari have 'recovered quite a lot of speed on the straights' says Binotto
On the car side, the 23-year-old is hopeful Ferrari have made "quite a good step" with their 2021 challenger, though he insisted it was far too early to talk about form, instead preferring to wait until he's got the car on track in testing and a few races under their belt.
And he's already building a good relationship with new team mate Sainz, the two playing chess on the plane over to Bahrain for testing having already spent a fair amount of time together at Maranello in the off-season – and he expects to have a fair battle between the two of them out on track.
5. Sainz encouraged by Ferrari's winter development
Rally champion Carlos Sainz Sr instilled an incredible work ethic in his son Carlos from an early age, and such a focused and relentless quest to cover off even the tiniest detail has helped him forge an impressive path in Formula 1, culminating in securing a drive for Ferrari this year.
The Spaniard moved to the UK when he joined McLaren, so he could be close to the factory and spend plenty of time with his engineers – and he intends to do the same with Ferrari, staying in Maranello and spending as many days as he can at the factory, so he can embed himself with his new racing family and give himself a solid foundation to start the year.
READ MORE: Ferrari complete technical reorganisation ahead of 2021 season
At the team's season launch, Sainz spoke of the need for patience with regards the team's hopes for the year, given a difficult 2020 campaign. But he added that he remained encouraged and "confident" about their chances. He knows he faces a challenging start to life as a Ferrari driver, not least because he only gets one and a half days of running in the 2021 car, after a similar spell driving a 2018-spec Ferrari earlier this winter.
But Sainz matured immensely as a driver at McLaren, emerging as a strong team leader who was able to bounce back from a string of disappointments, particularly at the start of 2020, to end the year strongly – even contending for victory at Monza. That experience will be invaluable as he goes up against a team mate in Leclerc who is in the ascendancy at Ferrari.