Verstappen enjoys 'incredible' run to pole at Suzuka as he explains near-miss with Norris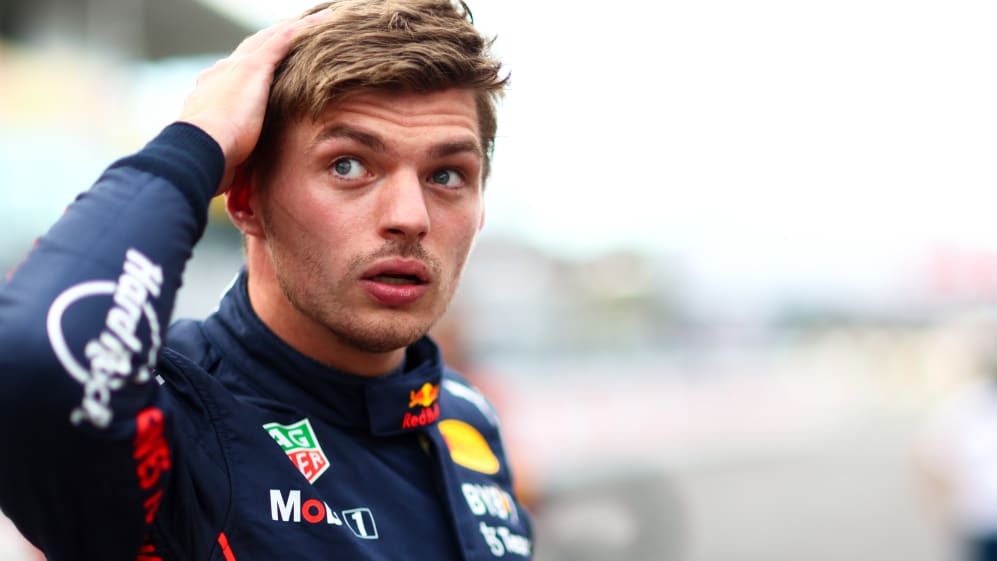 Max Verstappen expressed satisfaction at converting his strong practice pace into pole position for the Japanese Grand Prix, while also offering an explanation over a near-miss with Lando Norris in Q3.
Having set the pace in FP3 earlier on Saturday, Verstappen sealed top spot in a dry qualifying session as he edged out Ferrari pair Charles Leclerc and Carlos Sainz with a benchmark time of 1m 29.304s.
It came on F1's return to Suzuka after a three-year absence from the calendar and also moves Verstappen closer to securing a second world title, with victory and the fastest lap bonus point enough to finish the job on Sunday.
READ MORE: Verstappen beats Leclerc and Sainz to pole position in ultra-close Japanese GP qualifying
Reflecting on Suzuka's comeback and his run to pole, Verstappen said: "It was pretty incredible to drive here again, especially in qualifying when you are on low fuel – these cars really come alive through the first sector. Of course, [I'm] very happy to be on pole, but also in general just super-happy to be back here.
"It will be interesting to see [what happens with] the weather [on race day]. Some say it will be dry, some say it will be raining at some point during the race. I'm quite confident we have a good car, so [I'm] excited for tomorrow."
Before claiming pole position, Verstappen had a near-miss with Norris as both drivers conducted out-laps – the McLaren driver forced to take avoiding action when the Red Bull darted left under acceleration at the exit of 130R.
Ahead of a visit to the stewards, Verstappen explained: "We were all on our out-lap – all lining up to try and create a gap to everyone – and somehow he still wanted to get me into the chicane. I was at the point of accelerating, but I was on very cold tyres, so I had a little moment and that's why he had to drive around me.
"If you are just a bit more respectful, then everyone is anyway already lining up. I don't think anyone is trying to pass into that last chicane, so basically, by trying to pass me, you create that kind of problem."
POINTS PERMUTATIONS: What Verstappen needs to do to win his second drivers' crown in Japan
As for his chances of wrapping up the title in Japan, Verstappen insisted that he is simply focused on executing a "perfect" race and not worrying about putting Leclerc and Red Bull team mate Sergio Perez mathematically out of contention.
"I'm not thinking about it too much – just taking it day by day. I think what was most important is that we have a competitive car; clearly, we had that today in qualifying. I hope of course it's going to be the same tomorrow in the race, because we do need a perfect race to win. At least it's a good start," he commented.