Hamilton says he's 'done well to avoid incidents' with Verstappen in 2021 – but doesn't rule out contact this year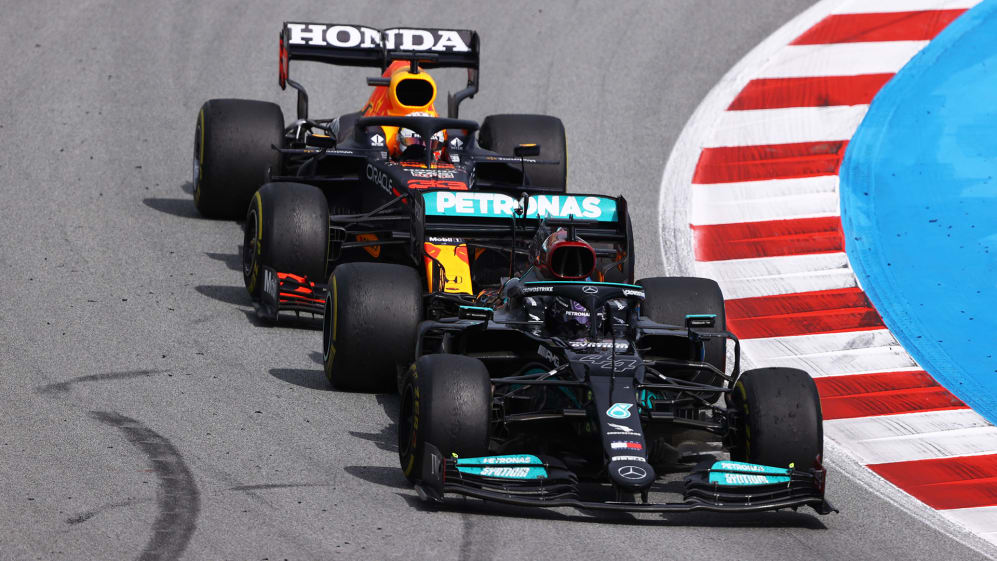 Lewis Hamilton has said ahead of the Monaco Grand Prix that he's "done well" to avoid significant contact with his chief rival Max Verstappen this year, adding that his Red Bull counterpart – chasing down what would be his first ever world championship this year – "feels he has a lot to prove" on track, in comments likely to stoke the emerging rivalry between the pair.
The fight between Hamilton and Verstappen has been an enthralling one in 2021, with close on-track battles between them at every one of the four Grands Prix so far. But although only once has that battle resulted in contact – when the pair touched at the first corner at Imola, an incident which they disputed after the race – Hamilton didn't rule out further incidents during the remainder of the season.
READ MORE: Monaco 'puts the fire under your ass' says Wolff, as he predicts Red Bull will be 'the team to beat'
"I think I've done well to avoid all the incidents so far, but we've got 19 more [races] to go and we could connect, hopefully not," said Hamilton. "I think the good thing is that I think there is a nice balance and amount of respect between us.
"I think perhaps [Max] feels he has a lot to prove," Hamilton added. "I'm not necessarily in the same boat there and I'm more long-term, 'it's a marathon not a sprint' sort of mentality, which is ultimately why I have the stats that I have. So I'll continue with that and I'll do everything to make sure that we avoid connecting."
FORM GUIDE: Will Monaco give us another Hamilton vs Verstappen classic – and can Leclerc score at home?
The 2019 Monaco Grand Prix – the last time F1 raced in the Principality – also witnessed a fierce fight for victory between Hamilton and Verstappen, with the Dutchman attempting a move on Hamilton into the chicane late on in the race, Hamilton moving across the Red Bull and causing the pair to make light contact – with Hamilton able to maintain the lead and claim his third Monaco win.
But with Verstappen benefitting from Red Bull's front-running form in 2021 – despite having been beaten by Hamilton at three of the year's four races so far – Hamilton was expecting Red Bull to be "very, very hard to beat" at Monaco this year.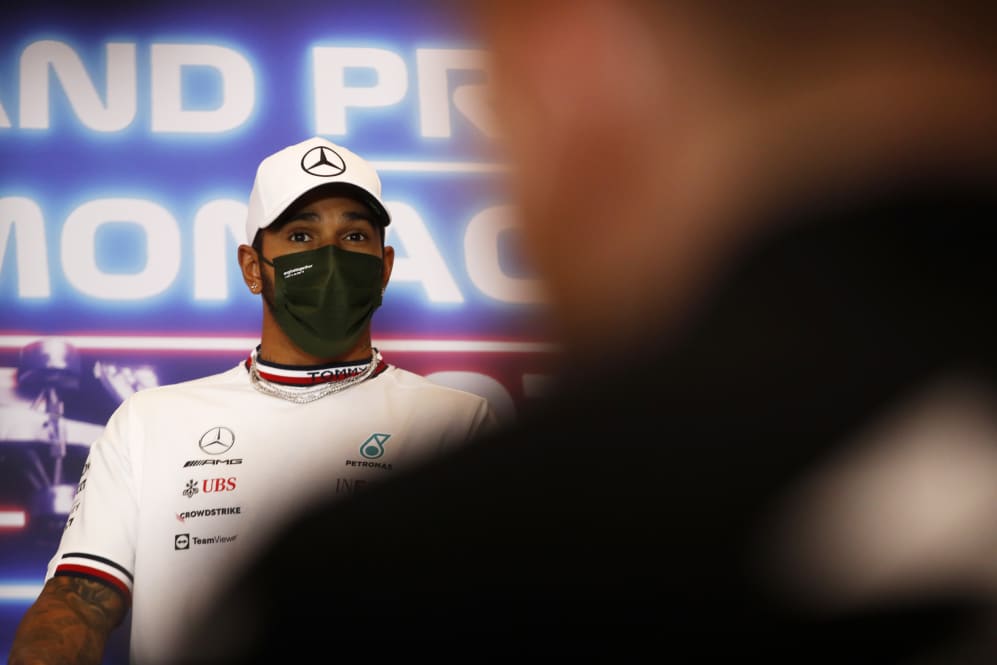 "Red Bull were incredibly close two years ago," said Hamilton. "It's a much different car, we have different tyres. Red Bull are going to be very, very hard to beat this weekend. This is a track that has always been strong for them, and given how close the gap is between us, you can imagine this weekend they could be ahead. But we're going to do everything we can to make sure that's not the case."
Hamilton currently enjoys a 14-point advantage over Verstappen at the top of the drivers' standings, having enjoyed his most successful start ever to a season points-wise this year.