Verstappen feels he's 'definitely overachieved' to split Mercedes in drivers' title fight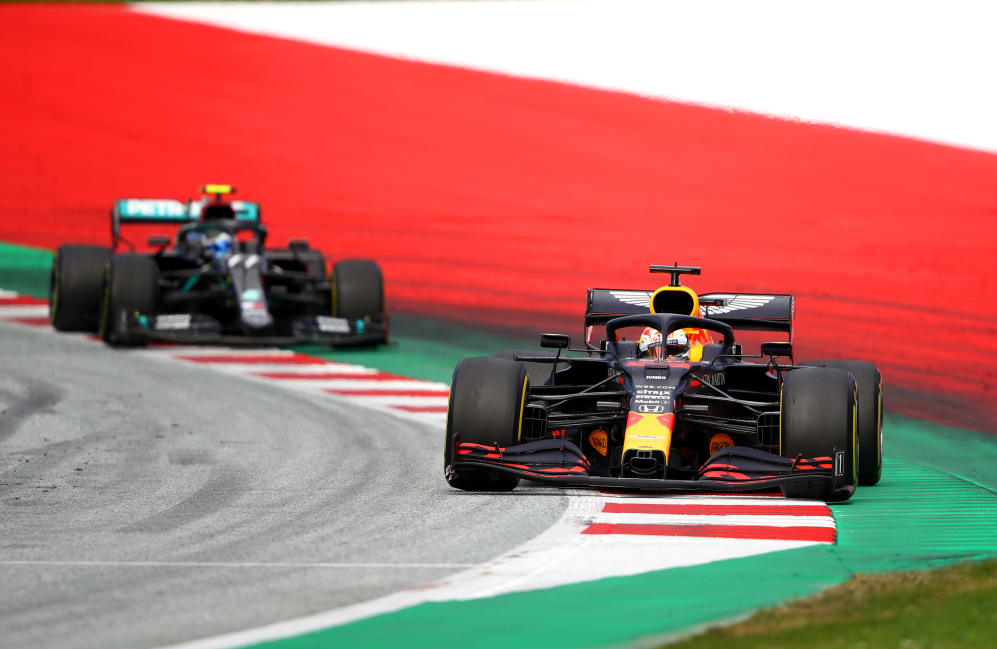 Given the dominance of Mercedes' 2020 W11 car, it's remarkable that Red Bull's Max Verstappen heads into the Belgian Grand Prix in P2 in the drivers' standings, ahead of Valtteri Bottas and with a win at Silverstone under his belt. And the Dutchman couldn't hide his surprise at finding himself in such a lofty position in the championship at this point in the season...
Verstappen's unexpected win at the 70th Anniversary Grand Prix at Silverstone lifted him above Bottas in the drivers' standings, while he currently sits 37 points adrift of Lewis Hamilton, who's won four out of six races so far in 2020, and six points ahead of Bottas.
READ MORE: 'It was like the first day of school' – Albon looks back at his Red Bull debut 12 months on
And with Bottas and Verstappen having both failed to score points at a race each this year – Verstappen retiring from the season opener, while a tyre issue at the British Grand Prix dropped Bottas to P11 – Verstappen felt that the drivers' standings was a fair reflection of his performance this season.
"I think looking at pure pace, then of course both of them should have been ahead of me in the championship," he said. "Valtteri had one [point-less race], I had one retirement... but of course that was unlucky for him and unlucky for me in the first race.
"I think overall to be second in a few races where I think Mercedes had more pace, I think we definitely overachieved a bit and besides that, I think we always maximised what we could, so I'm of course very happy with that.
READ MORE: Wolff says Mercedes have 'unfinished business' in Spa after two winless years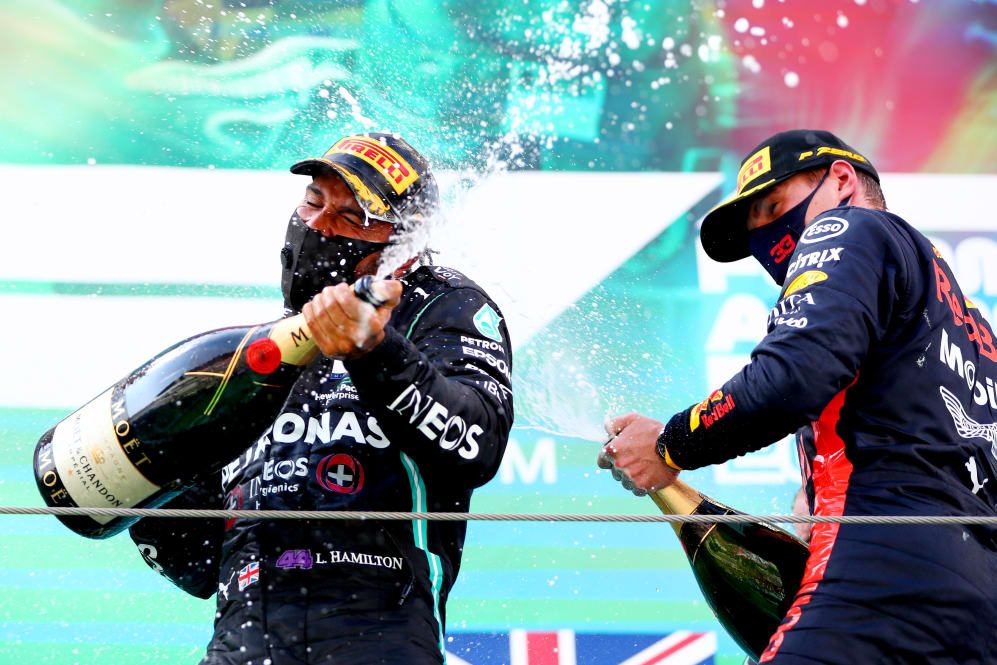 "But I think as a team and myself, of course, we are not here to be second or third," he added, "we want to fight for the championship. But you also have to accept the situation we are in that we are not really able to challenge.
"It looks like it on paper, but if you look at the pure pace, we are too slow, and at the moment of course, we are relying on a bit of an off day for Mercedes or a bit of luck to win a race, so there's still a lot of work to do."
FORM GUIDE: Is rain the only thing that can scupper Mercedes' plans at Spa-Francorchamps?
With recent race announcements meaning the 2020 calendar now stands at 17 Grands Prix, Verstappen and Red Bull remain in theoretical contention for both drivers' and constructors' championships this year, the latter despite Verstappen having scored more than double his team mate Alex Albon's points (95 to 40).
But Verstappen was downbeat on both his and the team's chances of taking either title – while predicting another weekend of Mercedes dominance at the upcoming Belgian Grand Prix.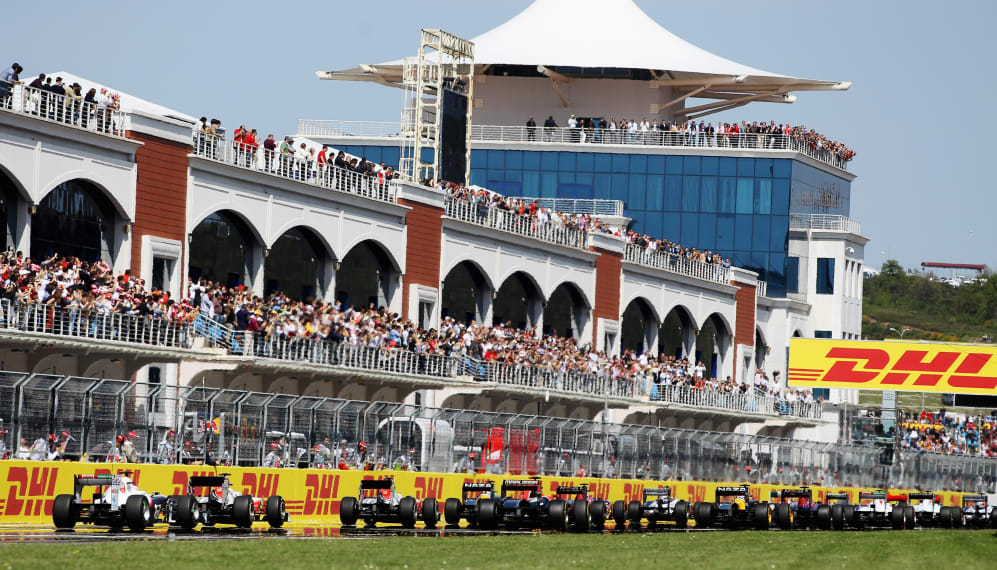 Responding to a question on whether he felt Red Bull could still fight for the constructors' championship, Verstappen replied: "Normally not, because you can't really change that much on the cars and the races are happening so quick in succession now, that you can bring new updates but not major ones.
"So I'm positive but I'm also very realistic. I don't like to dream and we are just lacking pace. We are just hanging on, let's say it like that, in the championship at the moment… And of course, for next year as well, it might get a bit complicated, because the rules are still the same, you're not allowed to change a lot on the cars.
"[Spa's] also not been our strongest track," he added, "and the dominance [Mercedes] have with their car and just general package, I think they will be very hard to beat. But I won't give up, I always give my very best, and also the team, that's our mentality, so we'll see what happens throughout the weekend."
2020
Constructors' standings ahead of the Belgian GP
POSITION
POINTS

1

Mercedes

221

2

Red Bull Racing

135

3

Racing Point

63

4

McLaren

62

5

Ferrari

61

6

Renault

36

7

AlphaTauri

16

8

Alfa Romeo Racing

2

9

Haas F1 Team

1

10

Williams