Verstappen says he 'can't be bothered by mind games' with title battle set to continue in Baku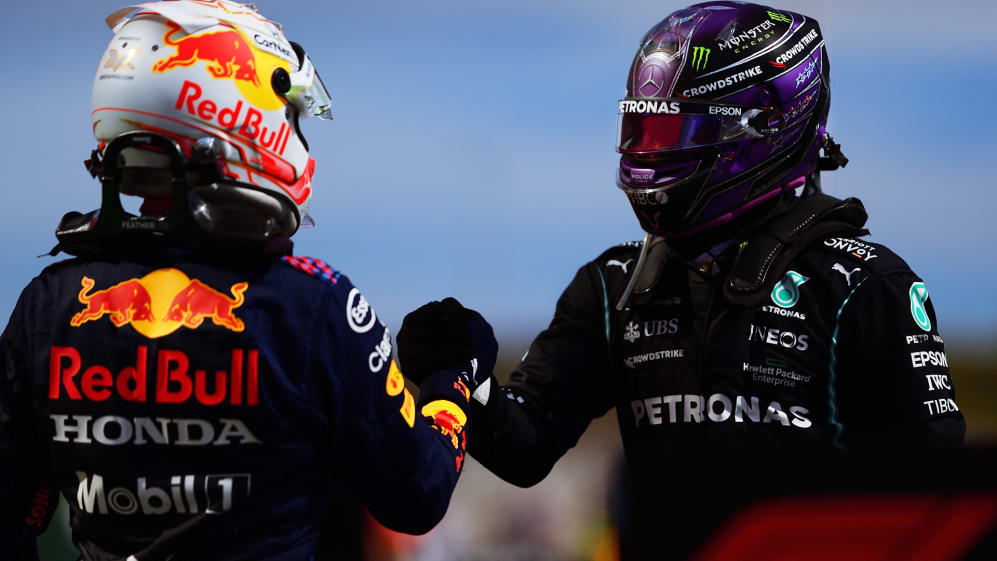 The bona fide championship battle between Max Verstappen and Lewis Hamilton has some observers wondering if 'mind games' will be employed by the two drivers in a bid to gain an edge on the other in the title fight – but that is something Verstappen says he has no desire to partake in.
The two have already had something of an exchange of words after Hamilton suggested in Monaco that he'd been forced to avoid colliding with Verstappen this season, which brought out a pointed response from the Red Bull driver, while Mercedes Team Principal Toto Wolff has already dubbed the off-track drama a 'soap opera'.
GOOD LAP vs GREAT LAP: Ride onboard with Max Verstappen to see how to nail a lap of Baku
But ahead of the Azerbaijan Grand Prix, Verstappen said he has no interest in getting involved with any mind games with the reigning champion.
"If they come. I can't be bothered by it, to be honest, mind games," he said at the Baku press conference. "I think also Lewis said after the [Monaco] race he doesn't want to play those things, so we just have to focus on what we have to do on the track anyway, which I think we do, and that's also the best.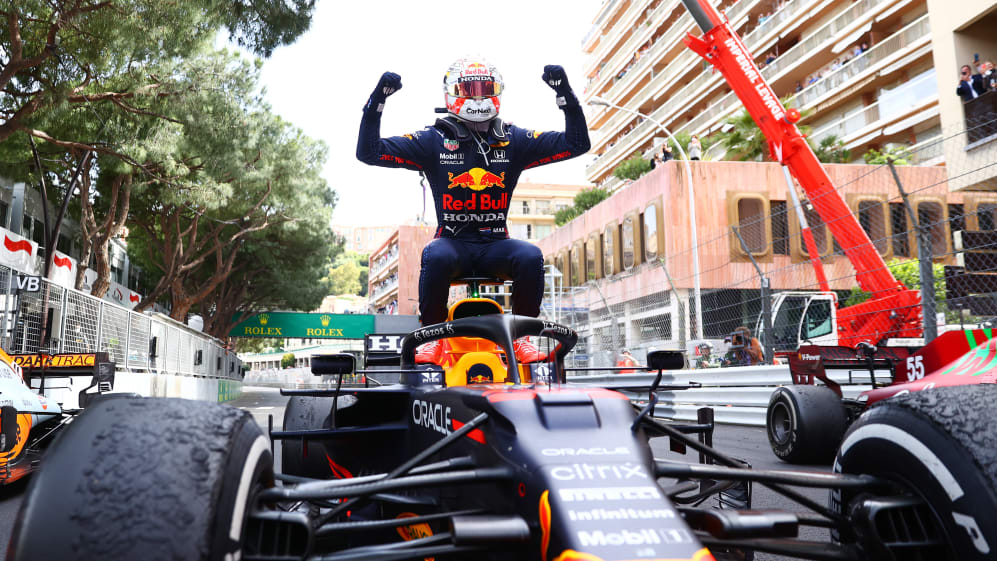 "I mean, whatever is said in here [the press room] sometimes, at the end of the day, it can be a bit emotional sometimes, after a race or before a race and it also sometimes depends on how you get the question asked, so it's all right. I think Lewis and I, we really respect each other and I think that's very important."
Verstappen and Hamilton wouldn't be the first F1 rivals to engage in a psychological skirmish as Fernando Alonso's former Renault team mate Jarno Trulli revealed earlier this year that the two-time champion is partial to mind games, and there was speculation that Nico Rosberg employed those methods to topple Lewis Hamilton in the 2016 title battle.
This weekend, however, Verstappen is more focused on the on-track drama, which Baku often brings in abundance, with the Dutchman's collision with then-team mate Daniel Ricciardo in 2018 and the infamous incident behind the Safety Car between Hamilton and Sebastian Vettel in 2017 just two examples.
"So far, it's never been in my favour here," said Verstappen of any possible on-track chaos. "That is not something you look forward to - the drama. You know a lot of things can happen around here and there's always a lot of action in like a restart or whatever. You just try to make sure that you're on top of it," he concluded.
The Dutchman is just four points ahead of Hamilton heading into this Baku street race, with Red Bull just one point ahead of Mercedes in the constructors' championship.