Verstappen says he would sport #1 if he wins the title – but maintains he's 'enjoying the moment' in Brazil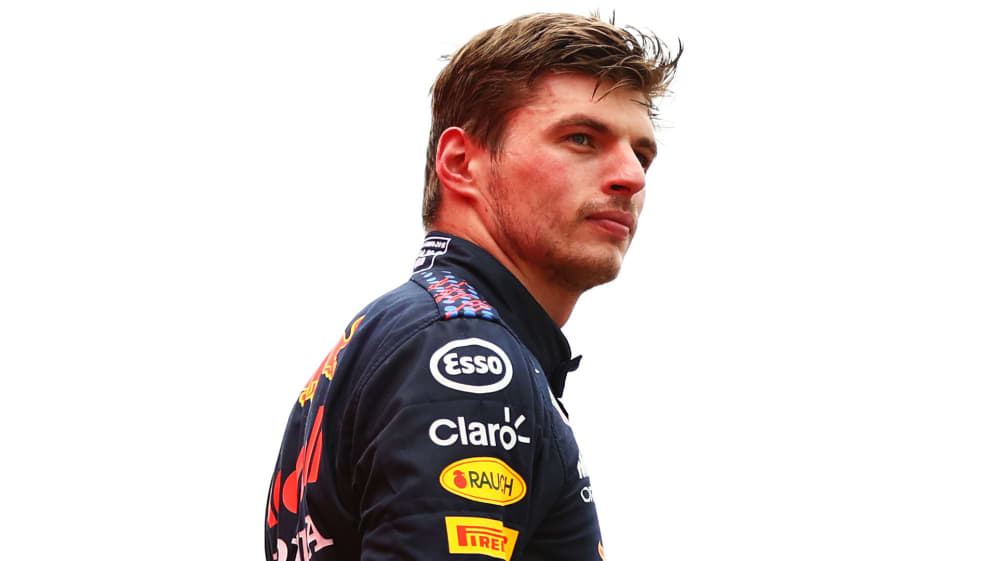 Max Verstappen has opened up about his mindset going into the final four races of the season as he holds a 19-point lead over Lewis Hamilton ahead of the Sao Paulo Grand Prix – but the Red Bull driver maintained he's not looking at the world championship trophy just yet…
Verstappen won the Mexico City Grand Prix to open up his biggest championship lead since he won the France-Styria-Austria triple-header of races earlier in the year to put himself 32 points in front of Mercedes' Hamilton. He's previously brushed off talk of a maiden title, but here in Brazil the Dutchman gave a frank answer when asked if he would like to sport the world champion's number 1 on his car for the 2022 season, instead of his current number 33.
READ MORE: 'This year we've had our wings clipped' says Hamilton as Mercedes brace for a tough fight with Red Bull in Brazil
"Absolutely, how many times do you have the opportunity to drive with number 1? And it's good for merchandise as well, you know? So, it's smart to do that," he said with a chuckle.
Furthermore, the championship leader had a similar attitude towards being in the title fight as he asked: "How many times do you have this opportunity? You don't know. Maybe from next year you don't get that opportunity again. So, I'm just really enjoying the moment.
"I'm just really focused; in four races a lot of things can happen. We are looking good, but things can change very quickly. I said after the race in Mexico, I've had a bigger lead already in the championship but that disappeared within two races weekends, so we have to again try to do the best we can here and again after this weekend we will try to win the race," he added.
With nine wins, 14 podiums and nine poles in 2021 ahead of this weekend's Sao Paulo GP and Sprint, Verstappen is achieving the results many touted him to – but does he consider this to be his best season?
"I think, in general, it's been really good," he said. "Of course, I'm never happy and I'll always try to improve, but I can't complain about how the season has been going so far in terms of just personal performance. But this is also something I expect from myself, so there is nothing really shocking [about] that."
READ MORE: Betting odds for the Sao Paulo GP – The favourites for qualifying, the podium and victory in Brazil
Looking forward to the Sao Paulo Grand Prix, at a circuit on which he won the 2019 Brazilian Grand Prix and took podiums in 2016 and 2018, Verstappen said he expected Mercedes to be more competitive than they were in Mexico City.
"It's been quite good to us in the past, so I'm looking forward to being here again. Of course, a lot has changed from 2019 but I do think we can do a good job.
"There are not many corners around here but, of course, with the altitude still being a bit high, that is normally good for us. If you look back at '19 it was quite a tough battle with Lewis anyway, so I expect the same again," said the championship leader.