Feature
Verstappen vs Hamilton and a fascinating fight behind – What To Watch For in the Bahrain GP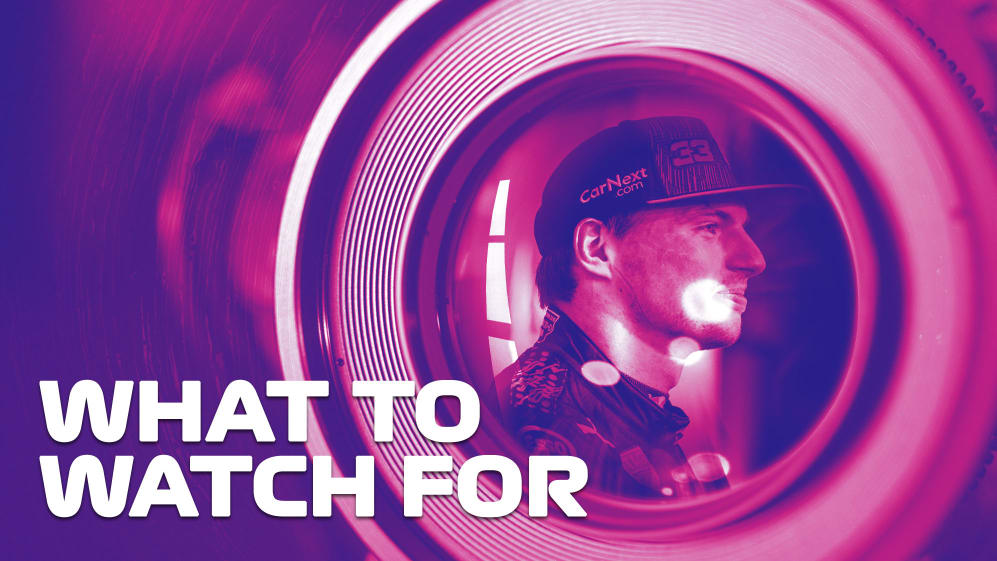 From the battle we've been waiting for at the front to an equally intense one within the chasing pack, and from old drivers at new teams with tough races in store to new drivers looking to make their mark, we highlight five key topics ahead of the 2021 season opener at the Bahrain International Circuit.
1. Verstappen vs Hamilton
Finally two of the biggest names on the grid appear to have machinery that will lead to a true title battle this season
For the first time in the hybrid era – seven seasons so far – Mercedes have not secured pole position at the first race of a new season. We have become so accustomed to seeing the Silver Arrows blitz the field even after a tough pre-season that there remained a question mark until the very end of Q3, but Red Bull's pre-season form held true on Saturday.
READ MORE: Verstappen says 'great winter' from Honda key to dominant Bahrain GP pole
Max Verstappen starts from pole position for only the fourth time in his career, and he'll have defending champion Lewis Hamilton alongside him. It's almost a symbolic grid as the young pretender looks to take the crown from the most successful driver in history, and on pure pace it looks like Verstappen has an advantage.
But Hamilton will know what a big blow it would be if he can find a way to win despite a slight car deficit this weekend, and he's already encouraged by the fact the gap is not as big as he had feared after testing. One thing is for sure: he's not going to let Max have it easy, and the battle into Turn 1 will be thrilling to watch.
2. Three teams eyeing a podium
Ferrari, AlphaTauri and McLaren were all close to the top three in qualifying
The fight for pole position caught the eye but there was another close battle emerging just behind in the scrap for best of the rest, and it's one that could yield a trophy on Sunday.
While Valtteri Bottas slotted into third place, he was less than 0.1s clear of Charles Leclerc who took fourth ahead of Pierre Gasly. The raw pace from the Ferrari is an encouraging sign after a tough 2020, and Leclerc says it's a legitimate reflection of their performance as everyone ran soft tyres in Q3, but Gasly was crucially on mediums in Q2 and so starts on a preferred compound.
READ MORE: P4 Leclerc wary of AlphaTauri threat – 'It's going to be very difficult to keep them behind'
That should give him an edge in the first part of the race and help with strategy, as Red Bull and Mercedes also start on mediums, but it's not a guarantee of success. And just behind Gasly is the McLaren pair of Daniel Ricciardo and Lando Norris. Separated by just 0.047s, the two team mates will have the chance of working together to try and make progress against the two cars ahead.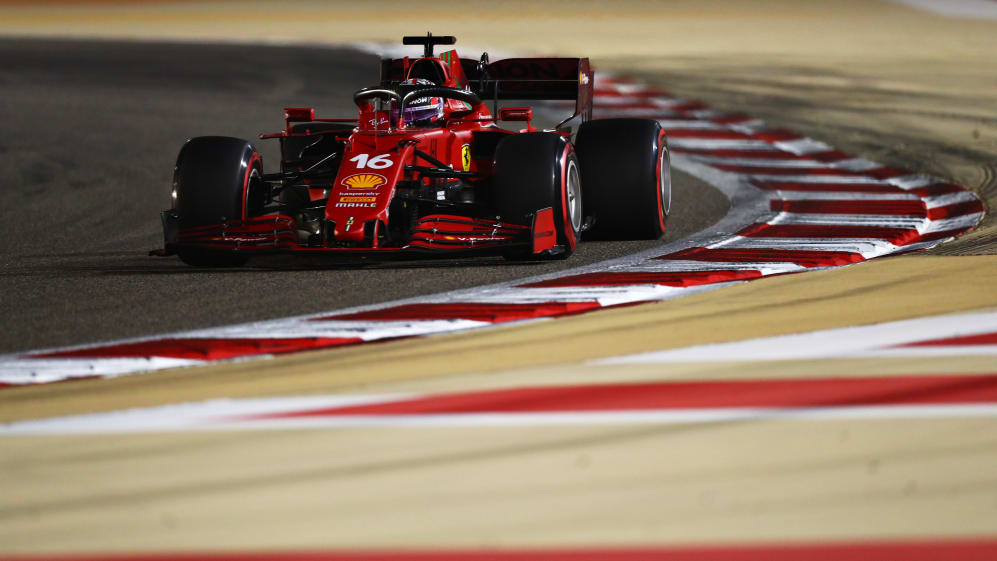 3. Sergio Perez needing another Bahrain fightback
The new Red Bull driver had a tough qualifying and dropped out in Q2
Sergio Perez had a bittersweet relationship with Bahrain last year, seeing a podium in the Bahrain Grand Prix snatched away by a reliability issue in the closing laps, before then going from a first lap spin to winning the second race at the Sakhir circuit.
This year, it's another frustrating chapter so far, as his first race weekend with Red Bull has not gone to plan and the Mexican dropped out in Q2. The main issue was his first lap time being deleted due to exceeding track limits, meaning it was all on his second attempt – and the brave call to stay on medium tyres didn't pay off as he dropped out by less than 0.1s.
READ MORE: Perez says RB16B has pace to come through field after Q2 exit on Red Bull qualifying debut
But Perez's strength has always been his race pace, and specifically tyre management. That could be crucial as he tries to make his way past a number of cars that are starting on soft tyres ahead of him, while he'll get a free choice of compounds for when the lights go out. He'll be desperate to show Red Bull that their faith in him is well-placed, as the team seek to have two cars fighting with Mercedes, so keep an eye out for his opening lap and first stint in particular.
4. What can the new drivers do?
Seven of the 10 teams have changes to their driver line-ups
It's perhaps telling that in a field where 70% of the teams have at least one new driver in their cars, the top five are all experienced with their current teams. Ricciardo in sixth is first of the new faces at McLaren, but there was also a solid job from Carlos Sainz and an impressive Q3 appearance for Fernando Alonso in eighth and ninth respectively.
The same can't be said of Sebastian Vettel, who was unfortunate to be caught out by yellow flags on his final run in Q1 and ended up being eliminated at the first hurdle, starting a provisional 18th on the grid for Aston Martin.
READ MORE: Vettel summoned to stewards over alleged failure to respect yellow flags in Bahrain qualifying
For all three, it will be fascinating to see how they react in a race situation, with Sainz fighting with his former team McLaren and Alonso looking to get back up to speed after two years away from F1. Then again, his ability to get into the top 10 with an Alpine car that hadn't shown pace at all in 2021 before qualifying is a sign that it won't take the double world champion long to be back to his best.
And after a difficult 2020, compounded by a lack of pre-season testing mileage in 2021, Vettel could do with consistent clean running to help him settle at his new team. But from so far back, his race could be fraught with jeopardy as he tries to make his way through the field towards the points.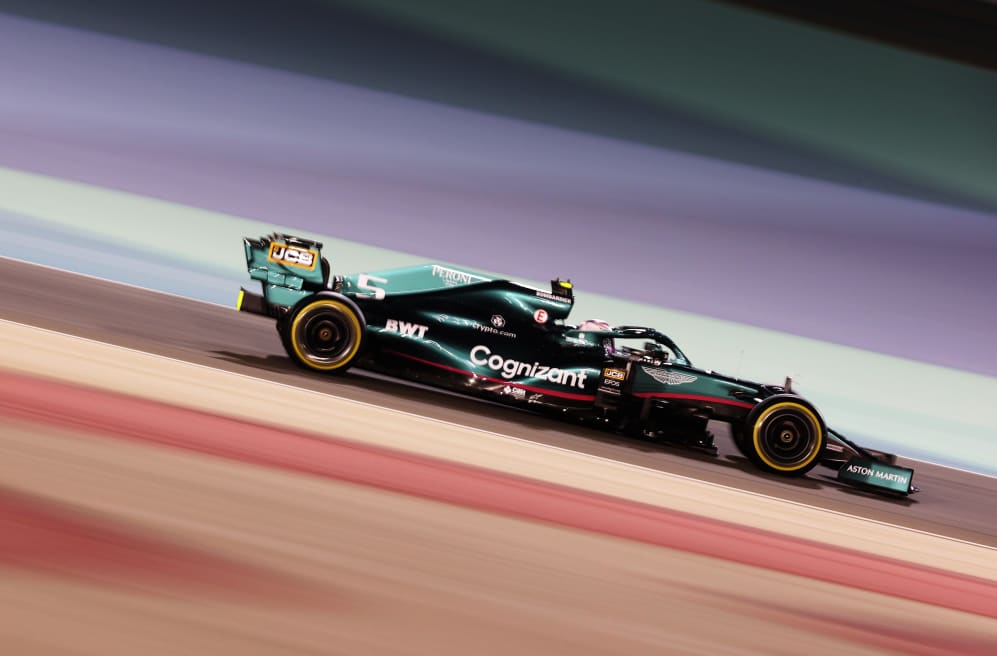 5. Rookies and a resurgent Alfa Romeo
Yuki Tsunoda stole the show early in qualifying but finds himself starting near another surprise package
At the end of Q1, the name on the lips of most F1 fans was Yuki Tsunoda after the AlphaTauri rookie set the second fastest time behind Verstappen and only needed one run to advance. Unfortunately for the Japanese driver, that's as good as it got as he dropped out in Q2 trying to advance on medium tyres, but it was a show of confidence that AlphaTauri took that strategic approach.
READ MORE: Gasly cool on podium talk despite 'amazing' P5 on the grid for Bahrain GP
Tsunoda's definitely out of position in 13th given the pace of both the car and that he's shown already in Bahrain, and if you've seen him race in Formula 2 you'll know he's not afraid to make some moves, so expect him to make some ground if he doesn't make a rookie mistake early on.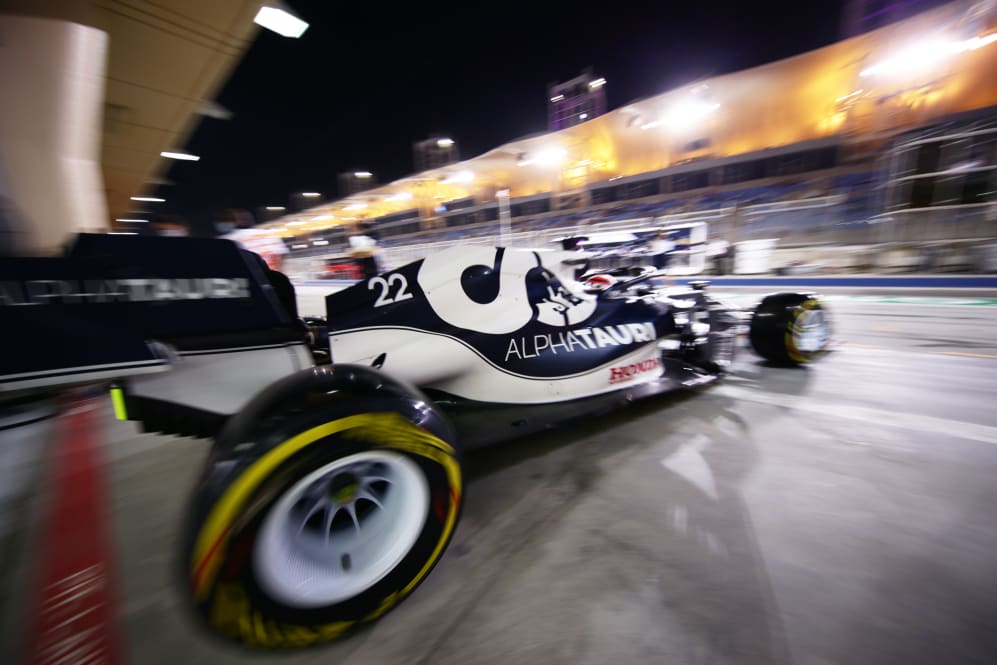 Rookie mistakes are something the cars around him won't worry so much about though, as Alfa Romeo start either side of Tsunoda, with Antonio Giovinazzi in 12th and Kimi Raikkonen 14th. After a tough 2020, Alfa look to have made a significant step forward this year and Giovinazzi was just 0.084s away from reaching Q3.
WATCH: How Verstappen beat Hamilton to the first pole position of the season in Bahrain
There might be quicker cars behind, but the experience of the Alfa line-up could prove an advantage in the chase for points in the season-opener.