Vettel confident about Spain updates as Ferrari hunt Mercedes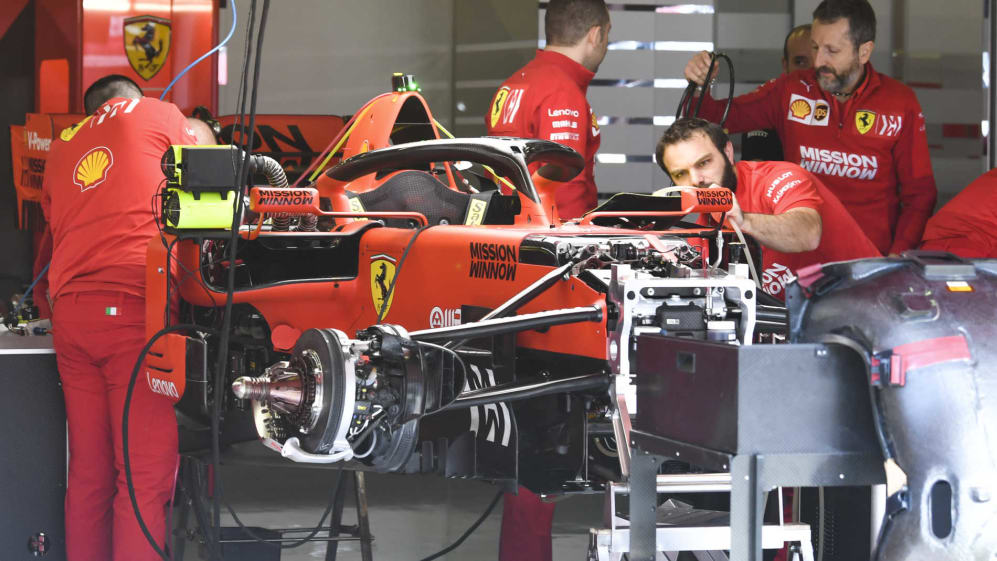 A series of fresh bits of bodywork were bolted on to Ferrari's SF90 in Baku and the team have brought even more to Spain, scene of their dominant pre-season testing form. Sebastian Vettel says the spirit within the Scuderia is better than last year and is hopeful their latest aero updates are a step in the right direction…
This time last season, Ferrari were leading the constructors' championship – albeit it only by a handful of points. Fast forward to now and they trail Mercedes by a staggering 74, having left the four opening races with a trio of third places compared to four one-twos for rivals Mercedes.
But Spain's Circuit de Barcelona-Catalunya represents a chance for them to bounce back. Not only does the track surface suit them, as they are able to generate tyre temperature more effectively as was demonstrated in testing, but they have a host of new aero parts as well as a new spec engine.
"Every year is different but the spirit is good and the team is in good shape," says Vettel. "We are looking forward to coming here and are confident about the parts that we bring here.
"We have introduced a new engine as well, so we have some stuff that we think should help us to be stronger than the last year and the spirit is good.
"Comparing to previous years, at this point last year we were in a better place, we won some races and overall we were more competitive but nevertheless the spirit is as good as or better than last year.
"We are lacking a little bit but I think overall the package is promising. We know that we have a strong car, we have just struggled a bit to put it together."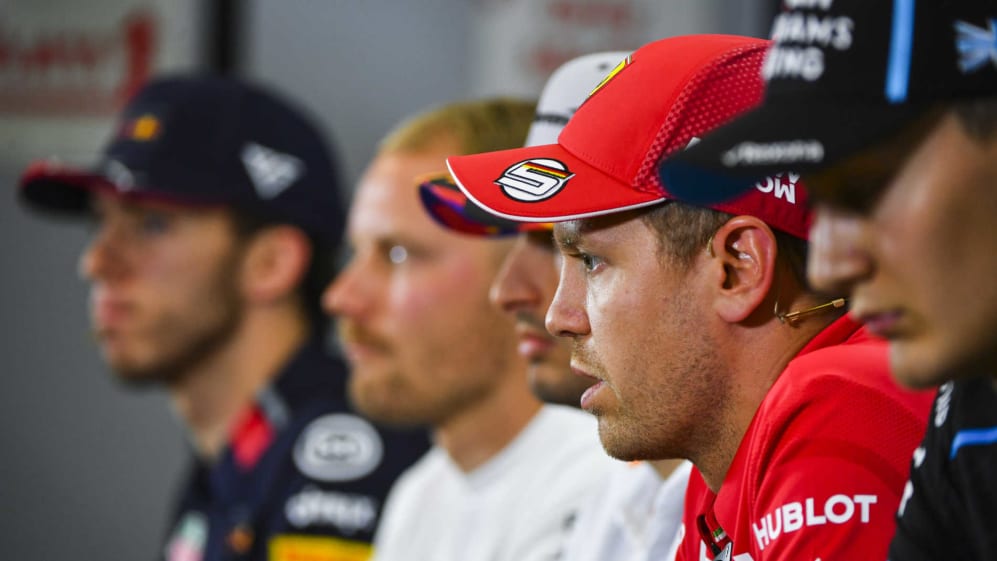 Despite the sizeable gap in the constructors' championship and Vettel's deficit to championship leader Valtteri Bottas of 35 points, the four-time world champion believes Ferrari are very much in the fight with Mercedes in terms of outright performance of their cars.
"In the first week of testing we were ahead, the second week of testing it was a match," said Vettel. "First race behind, second race slightly ahead, third and fourth race behind both for qualifying and the race.
"So I would say at the moment we are slightly behind but we also know it's not a long way and then things could come our way. That's why the spirit is good and everyone is fired up and willing to fight and therefore I believe our chances are as good as anybody else's.
"We are working flat-out to make sure we have the fastest car on the grid and make sure we win all the races that are left."