Vettel pinpoints Aston Martin's weakness after racing into the points from P18 in Hungary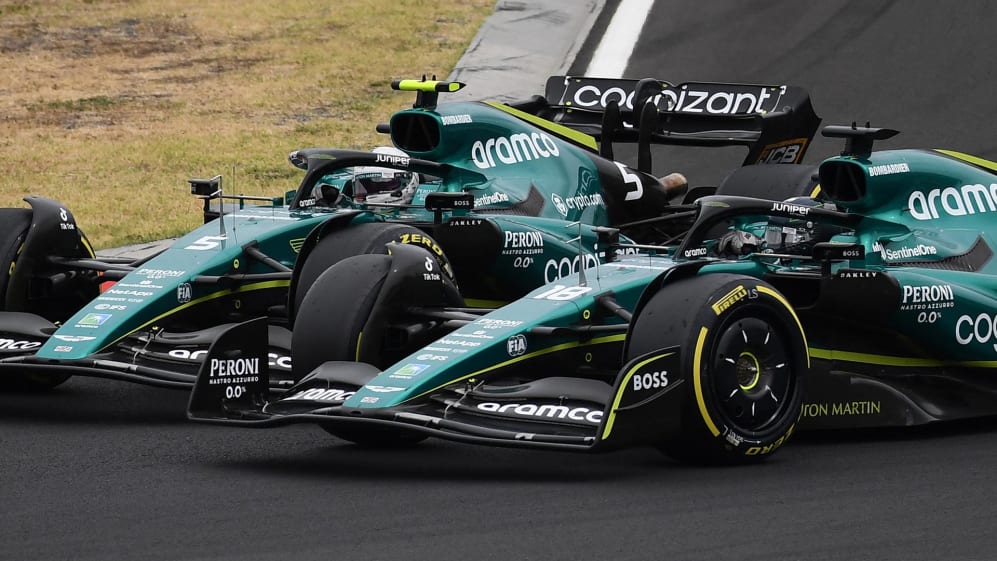 For the second race in a row Aston Martin had to settle for just the one point in Hungary, but with Sebastian Vettel having to fight his way from 18th on the grid to P10 at the flag, it was certainly a hard-earned result for the German and one that paid the team back after his crash in final practice.
It wasn't a simple race for the team from the word go, with Lance Stroll initially looking the more likely of their two drivers to score on Sunday after he climbed up into the top 10 from 14th on the grid.
Stroll was their leading car for much of the afternoon, but his race unravelled at the final pit stop when he was forced to bolt on soft tyres, having no medium sets left. Vettel, however, was on the optimum strategy, having been able to run a second set of mediums – and only just ran out of time to challenge for ninth.
ANALYSIS: Why Alonso accepted Aston Martin's advances and signed a shock deal – and why it could be a perfect match
"I actually had a fun race to be honest, I had loads of overtakes and fights, so it was quite good," Vettel said. "Obviously the VSC stopped the racing side of it because I was getting very close to Esteban [Ocon] and I just needed another corner and I didn't get it.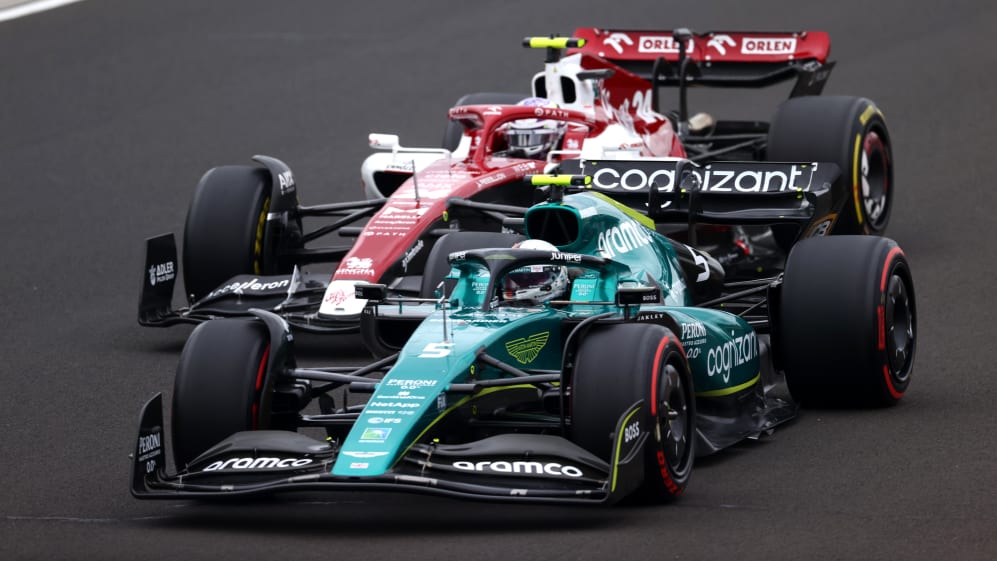 "The team switched cars because I had a better opportunity to catch Esteban [Ocon], but obviously the Virtual Safety Car hurt us and we ran out of time."
Vettel – who announced before the race that he will be retiring from Formula 1 at the end of the season – has been knocked out in Q1 in four of the last five races, while Stroll's exited in qualifying at the first time of asking nine times this season. It's a problem the German is well aware of.
READ MORE: TREMAYNE - Why F1 will lose one of its greats – both on and off track – when Vettel retires at the end of 2022
"I think we need to try and have a better Saturday, that's our weakness. Sundays we can be very strong. There seems to be some homework to do for us," said Vettel when asked to analyse how the first half of the season had gone.
As for Stroll, P11 might have been a disappointing result on paper but considering he was tapped into a spin by Daniel Ricciardo's McLaren late on, climbing back up was no mean feat on a very old set of soft tyres.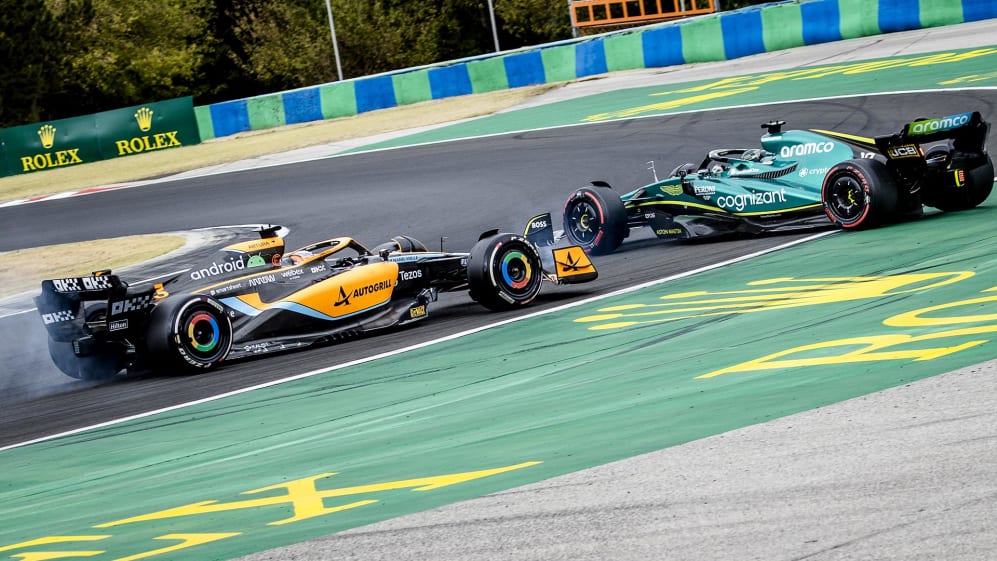 "The soft was the wrong tyre in the circumstances, sadly, but these things happen in racing," the Canadian said. "I had fun racing into the top 10. When I came up to pass Daniel [Ricciardo], I gave him room on the inside at Turn 2, but I think he was struggling for grip on the hard tyre and went a bit too deep. That is how it goes sometimes."
Ricciardo was awarded a time penalty for the incident which dropped him down the order – but Stroll certainly didn't appear to be harbouring a grudge, simply saying with a shrug "it happens, it's racing."
HIGHLIGHTS: Watch the action from a thrilling Hungarian Grand Prix as Verstappen seals eighth victory of the season