Vettel signing a 'great move' for Aston Martin, says long-time rival Hamilton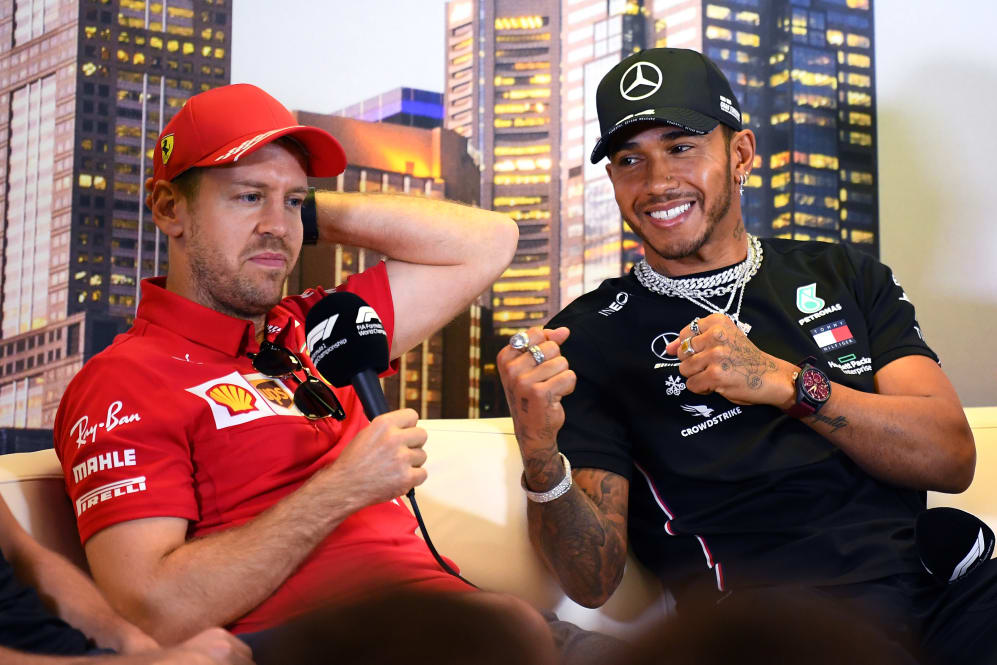 They've been rivals for more than a decade, fighting for titles and squabbling over the same piece of track on numerous occasions, and now Lewis Hamilton has expressed his delight that long-time rival Sebastian Vettel will remain on the F1 grid next year.
On the eve of the Tuscan Grand Prix, long-running rumours were confirmed when Racing Point – to be re-branded as the Aston Martin F1 Team in 2021 – confirmed the signing of Vettel in place of Sergio Perez.
READ MORE: How and why Vettel committed his F1 future to Aston Martin
Speaking in the press conference at Mugello, Hamilton said he thought it was a great move for both Vettel and the Silverstone-based team, who use the same Mercedes power units as the Briton.
"Honestly," he said smiling, "I thought that was the ideal direction that he was going to go in, so I thought it was going to happen, and I was really pleased to hear it."
READ MORE: FORM GUIDE: Who's best-placed to take advantage of the new-for-F1 Mugello track?
Hamilton added that he believed Aston Martin would benefit greatly from his old sparring partner's experience.
He's a four-time champion that can help steer that team even further in a better direction
"That team has new ownership, has already taken a huge step forward in its performance and it can continue to grow," he said. "I think it's really - maybe I'm biased - but I believe that experience counts for a huge amount.
"Obviously, he's had a difficult time [recently] at Ferrari but he is a four-time champion that can help steer that team even further in a better direction, in terms of car development.
"I think you should never take that for granted, so I think that's a great move for the team. Of course, I'm sorry for Sergio but he's a great driver and I'm sure hopefully he'll have other options…"
Vettel has won 14 Grands Prix with Ferrari, making him their third-most successful driver in that regard (one behind Niki Lauda) and has the third-most podiums for the Scuderia – one behind Rubens Barrichello's tally of 55.
READ MORE: Safety Car sports special red livery at Mugello to celebrate Ferrari's 1000th GP
Vettel and Hamilton, meanwhile, have stood on a podium together 55 times - the most in F1 history. A repeat this weekend in Mugello is very unlikely on current form - but who knows what the future will bring, with Vettel's position now secured...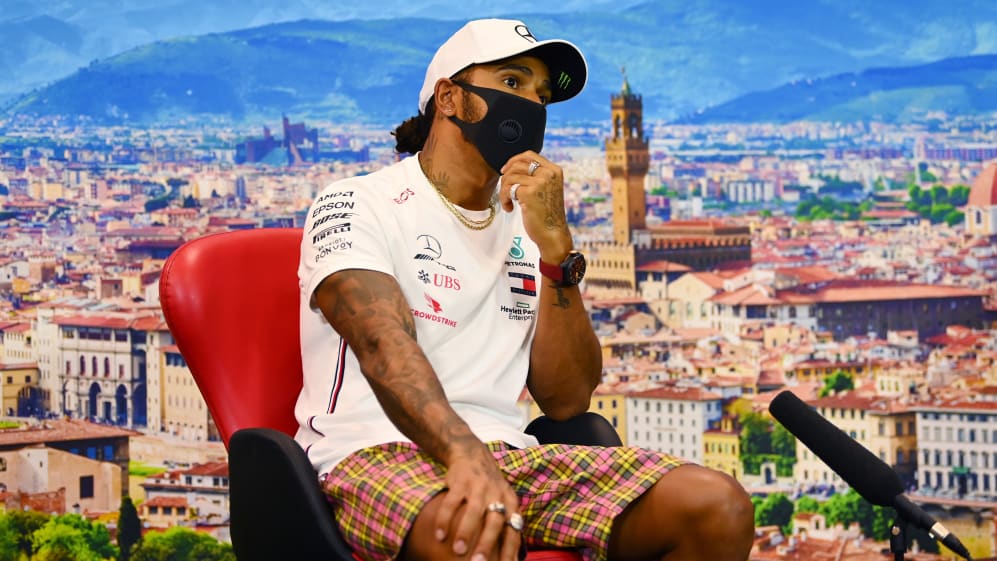 Hamilton himself is on course to equal Ferrari legend Michael Schumacher's record of seven championships with a 47-point lead in the standings, and perhaps eclipse the German's all-time wins record of 91, but the 35-year-old winner of 89 Grands Prix said he's going back to basics this weekend at a venue he's always wanted to visit.
READ MORE: 'Nobody told me anything' – Perez weighs up future as he admits surprise at Racing Point exit
"When I arrived today it felt like my karting days and I would arrive at a new circuit knowing I've got to learn the layout!" he said.
"I've never been to Tuscany before, I've always wanted to come, wanted to come on a wine tasting experience, but I never got to do it. It was really cool arriving today. we did some running on the simulator so I know that the track at least. … I think it's the roads, the way things are built here – it's a beautiful place."