Feature
Vettel's return and a reworked track – 5 storylines we're excited about ahead of the Australian GP
F1 returns to Australia for what will be its first race since 2019, and there's plenty of excitement as we arrive Melbourne for round three of the season. Here's a look at some of the topics we think will get people talking this weekend at Albert Park.
The return to Melbourne
The last time Formula 1 attempted to race in Australia, the world was a different place, as the Covid-19 pandemic was just starting to unfold and have a major impact prior to nationwide lockdowns trying to slow the spread of the virus.
The paddock was actually set up and ready to go in Melbourne back in 2020 when the race was called off, leading to a delay of nearly four months until the season would belatedly get under way. But since that time, F1 has shown itself to be incredibly adept at reacting to such a unique challenge, with flexible calendars and stand-in races allowing two epic seasons to be completed in that time.
READ MORE: Floods, flying cars and collapsing drivers – 5 crazy street circuit debuts from F1 history
But it will still feel like the closing of a chapter in some ways when FP1 gets underway on Friday, in a city that always provides an incredible welcome to the teams and drivers, and fully embraces the sport when it races around Albert Park.
Hundreds of thousands of fans will be in attendance – as they so regularly are – to see the first Grand Prix in Australia since 2019, and we can't wait to put on a show with the new cars after two crackers to kick-off the season in Bahrain and Saudi Arabia.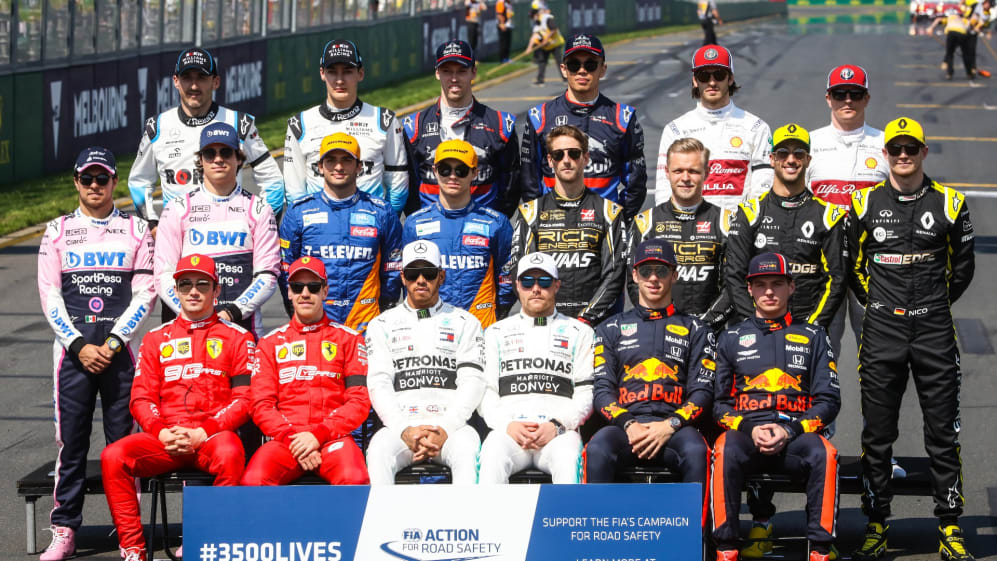 A new track layout with racing in mind
The world has changed since F1 last was in Australia, and so too has the Albert Park circuit, with major modifications to the track layout made in order to try and improve racing.
The track has always been a thrilling challenge for drivers, but it has tended to be one of the tougher venues to overtake on, often seeing races decided by strategy or qualifying positions more than on-track battles. So the race organisers have made a number of changes ahead of this year's race.
REVEALED: The track tweaks set to make Melbourne's Albert Park Circuit 5 seconds a lap quicker
While there are slight tweaks to Turn 1, Turn 6 and the penultimate corner – where the track has been widened and the apex speed will be higher courtesy of a change of radius – the biggest change has seen the chicane at Turn 9 and Turn 10 removed, meaning there is a much longer flat-out out run to the high-speed chicane that was previously Turn 11 and Turn 12.
That means drivers will be arriving at the new Turn 11 (previously Turn 13 towards the end of the lap) at a higher speed, and a bigger braking zone has been created with a tighter right-hand corner installed.
All of those updates are likely to see lap times some five seconds quicker than in the past, but also open up greater overtaking possibilities and could make mistakes more costly. Add in 2022 cars that make it easier to follow closely, and it will be fascinating to see just what the impact on racing is.
Will the Red Bull vs Ferrari battle continue?
Perhaps the defining aspect of the opening two races this season has been the fight between two non-Mercedes teams, as Red Bull and Ferrari set the early pace. Charles Leclerc and Max Verstappen have a win apiece, but it's Leclerc in the early championship lead after finishing second to the defending champion in Jeddah.
READ MORE: Leclerc says 'every race should be like this' despite losing stunning Saudi Arabian GP to Verstappen
Both of the first two rounds have seen fantastic battles between Leclerc and Verstappen on track for the lead, with the last race going down to the final corner of the final lap before the latter could be assured of victory.
In a year when the regulations have changed dramatically, it's always tough to predict the form guide heading to different circuits, and Albert Park is once again a little bit different compared to the opening two venues. But the early signs are that there will be even more fights on-track this weekend. If one team has a clear advantage, it could start to mark out one as the title favourite over the other…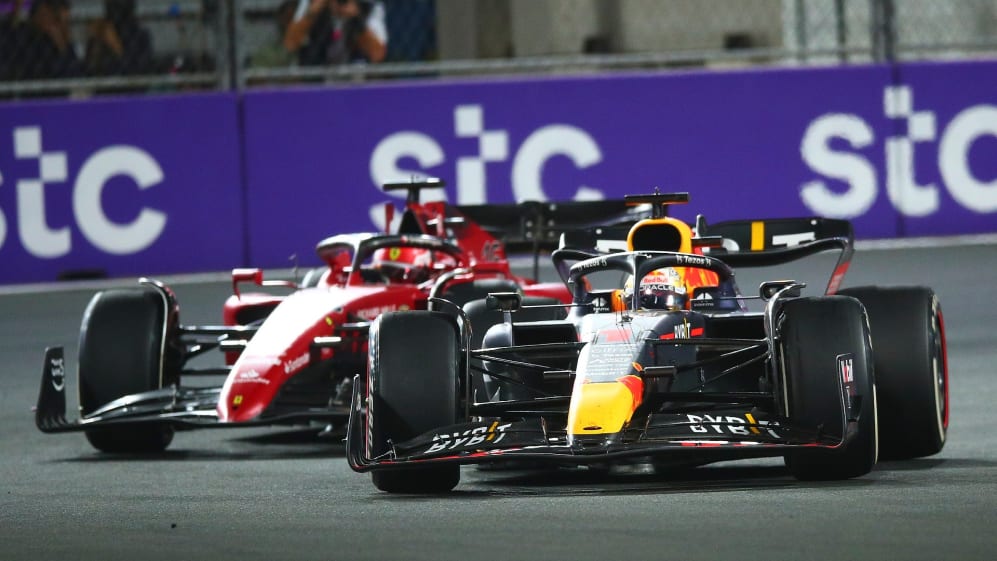 How much of the gap Mercedes can close
If there is a change in the dynamic between the top two teams, then that could partly come from a greater understanding of how to get more out of their respective cars after a couple of races learning about the 2022 machines. And that's something that is naturally going to be true of the entire field.
But if there is one team that stand out at this stage as having more to learn about their car than most, it's Mercedes, who have been struggling compared to the top two and were unable to challenge for pole or victory in both Bahrain and Saudi Arabia.
READ MORE: Mercedes' current struggles 'no fun at all', says team boss Toto Wolff
Those issues really appeared at the final pre-season test, when Mercedes introduced a radically updated car featuring their innovative sidepod design. With the car in that form, they found porpoising – or bouncing at high speed – a real challenge, and haven't been able to run their car in the manner they want.
Compounding those problems in many ways was the schedule, which saw the final test, opening race and second round take place on consecutive weekends, so it will be interesting to see if Mercedes are able to make further progress given an extra week to dissect the data and come up with potential solutions.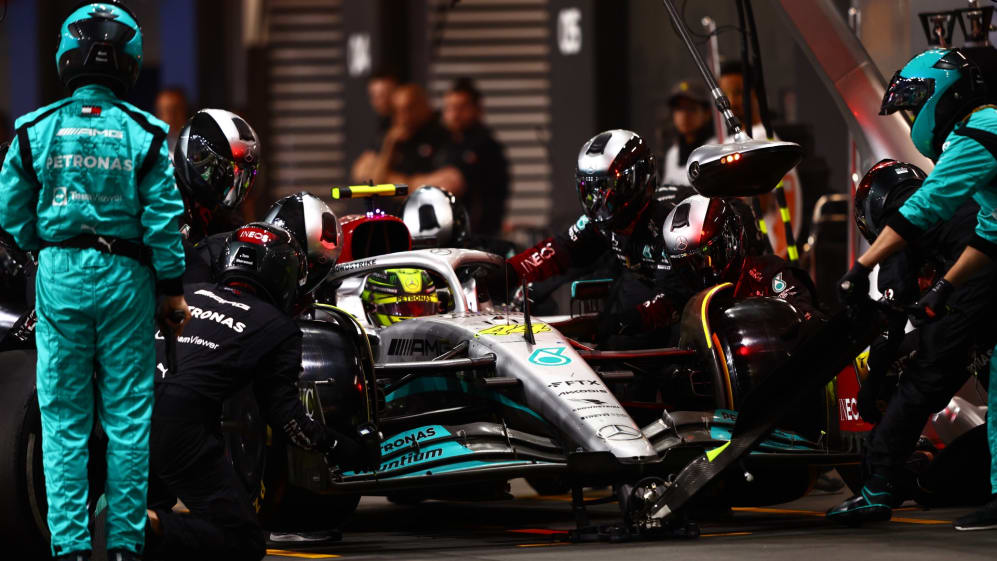 Vettel and Schumacher back on track
When Yuki Tsunoda failed to make it to the grid, there were just 18 starters in the Saudi Arabian Grand Prix, but two absentees had been known for a little while longer. Sebastian Vettel was ruled out for a second race due to Covid-19 on the Friday morning, with Nico Hulkenberg substituting for him once again, as he had in Bahrain.
Last week, Aston Martin announced Vettel had fully recovered and would be back in the car from Melbourne onwards, meaning his season will start in Australia. Vettel will have plenty of catching up to do in terms of learning about the 2022 car after limited pre-season testing, with most of his rivals on the grid having two races under their belts by now.
READ MORE: Vettel to make F1 return for Australian GP after missing opening two rounds of 2022
But Mick Schumacher is not one of those, as he also missed the race in Jeddah due to the massive crash he suffered in qualifying. The incredible safety systems ensured Schumacher was uninjured, but with a pit lane start the best outcome for Haas in Jeddah, and freight heading straight to Australia from Saudi Arabia, the team decided the best option was to withdraw him from the race prior to receiving the results of Schumacher's precautionary scans.
The crash overshadowed what was looking like a promising weekend for Schumacher, who was chasing a Q3 spot and his first points. But more importantly, it's great to see him fit and healthy after such a big hit, and ready to return to action at the next race.
For more on the Australian Grand Prix, including session timings, click here.