Feature
VOTE NOW: Round 1 – Who is the most influential team boss in F1 history?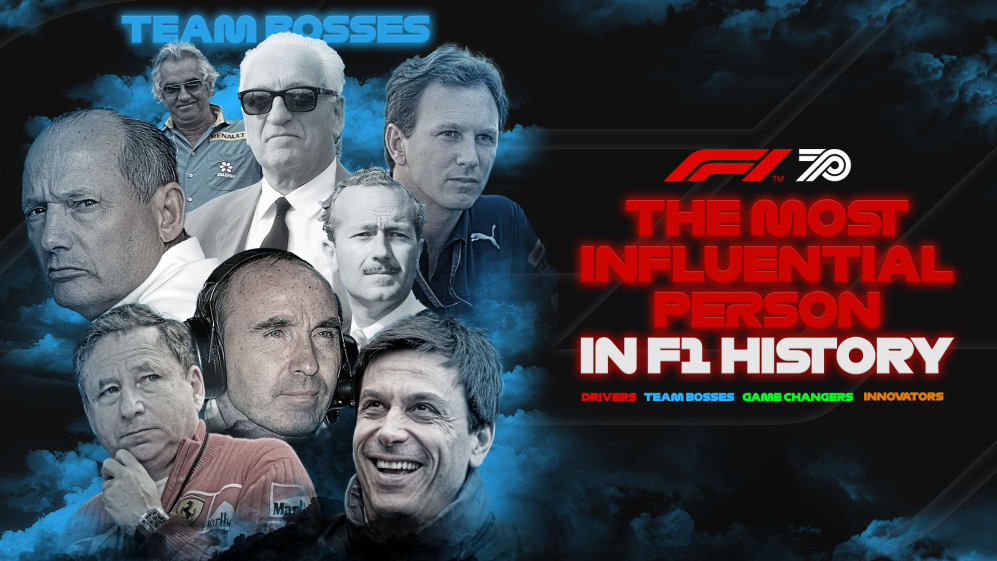 We've already asked you to take part in the voting to find the most influential Formula 1 driver of all time - and the first round of voting resulted in at least one surprise exit. But now, for the next part of Round 1, it's time to look at the people who hired, fired, paid, praised and tongue-lashed those drivers. Yes, it's time for you to vote for the most influential team boss of all time.
Before we begin, a quick reminder of what we're doing here. We asked a panel of experts to come up with 32 names of the people they believe have had the biggest influence on Formula 1 through the ages (see them all in the bracket below).
Building up to the official 70th birthday of Formula 1 on May 13, we'll be hosting a series of head-to-head votes between those figures, whittling it down until together, we've established the single most influential person in the history of F1.
Click here for more info on how we decided on those 32, and how the tournament will work.
So, without further ado, let's get down to voting on the most influential team boss in F1 history – and remember, we're talking about influence here, not necessarily the most statistically successful.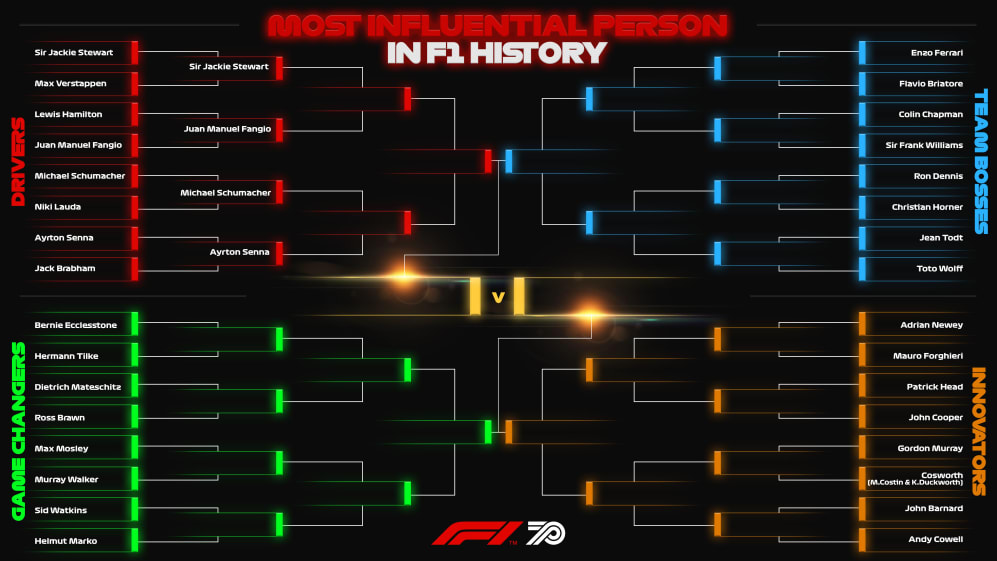 MATCH 1 - Enzo Ferrari (1) Vs Flavio Briatore (8)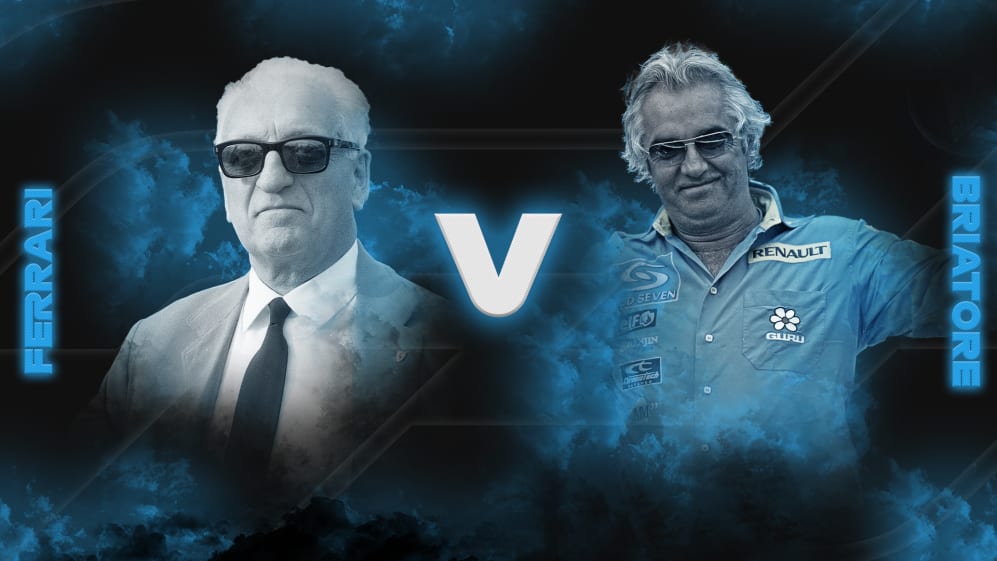 The father of the most iconic Formula 1 team of all time goes up against one of the sport's great modern operators. Here's why each is deserving of your vote…
The case for Enzo Ferrari
Daydream about Formula 1 and it won't be long before a red car pops into your mind – and that's thanks to a legacy laid down by Enzo Ferrari.
Already a successful team manager and a burgeoning road car producer when Ferrari entered their first Grand Prix at Monaco 1950, over the ensuing 70 years, the Formula 1 team established by Enzo Ferrari have created a mystique and a following unmatched by anyone else (well, you can't imagine a Tyrrell theme park, can you?).
A self-styled 'agitator of men', Enzo Ferrari was famous for his uncompromising approach to politics, his rivals and even his own drivers – and to many, the man and his company are synonymous with Formula 1.
The case for Flavio Briatore
From T-shirt salesman to championship-winning Team Principal in under a decade… the truth about Flavio Briatore may be a little more complicated than that, but what's undeniable is that the what the Italian lacked in F1 experience, he more than made up for in single-minded surety of vision that saw him firmly establish himself as a force to be reckoned with in the F1 paddock.
Doubtless helped by an unemotional, pragmatic view of the sport, it was Briatore's chutzpah that wrestled Michael Schumacher away from Jordan in 1991, setting in motion the beginnings of the dominant pairing of the mid-90s, while he also masterminded Benetton's evolution from colourful, patchily successful funsters into real contenders – on top of managing the careers of drivers like Fernando Alonso and Mark Webber.
His F1 career may have ended murkily in 2009 – but there's no denying the effect Briatore has had on the sport, and the model he created for teams like Red Bull later on.
But who has had the greater influence on F1?

MATCH 2 - Colin Chapman (2) Vs Sir Frank Williams (7)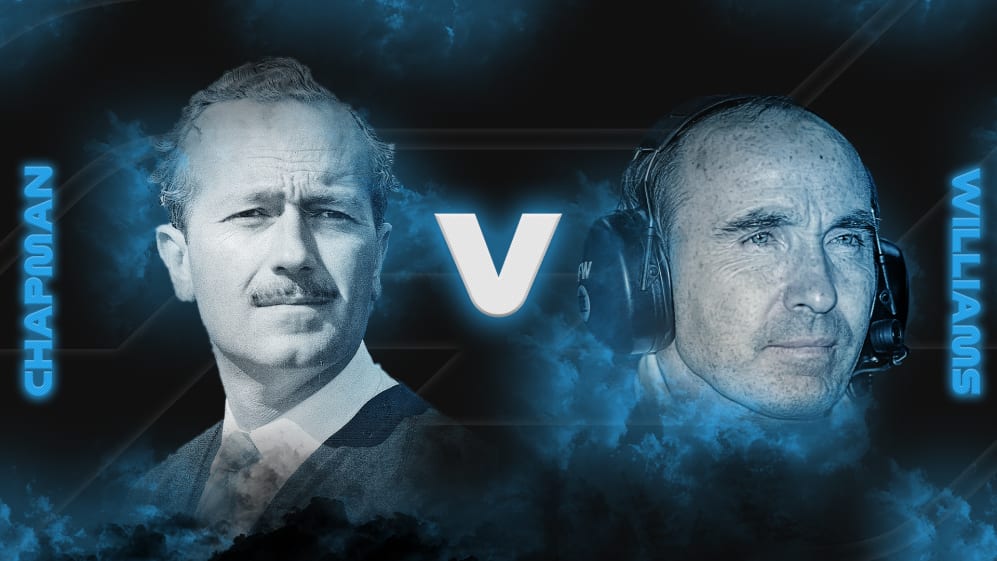 Lotus' technical wizard takes on the remarkable chief of Williams. Here's why both deserve a vote…
The case for Colin Chapman
One of the most fertile minds to ever set foot in a Formula 1 paddock, Colin Chapman and his Lotus team gave the world some of the most radical, technically brilliant racing cars of all time.
From the fully-stressed monocoque chassis of the Lotus 25 to the be-winged Lotus 49 to the ground-effect pioneering Lotus 78 – plus bold-but-flawed experiments in everything from four-wheel drive to the revolutionary 'twin chassis' Lotus 88 – Chapman was the original F1 genius, and the god worshipped by the likes of Gordon Murray and Adrian Newey.
Not only that, but Chapman also paired that technical prowess with a sublime eye for driver talent, with the careers of Mario Andretti, Nigel Mansell, Ronnie Peterson, Jochen Rindt and, of course, the great Jim Clark all owing much to Chapman.
The case for Sir Frank Williams
It says much about the character of Sir Frank Williams that his eponymous F1 team achieved more success after his life-altering 1986 road accident than they did before it.
Through intelligence, toughness and a true racer's spirit, Williams – in partnership with chief ally Sir Patrick Head – grew the team he inaugurated in 1977 into the third most successful F1 squad of all time in terms of race wins, and second only to Ferrari in terms of constructors' titles.
Their fortunes have ebbed and flowed in recent years – but Sir Frank Williams' legacy puts him squarely in the pantheon of F1 greats, with the roll-call of both the drivers to have passed through his doors, and the Williams cars they've been given to drive, making for an enviable back catalogue.
But who has had the greater influence on F1?

MATCH 3 - Ron Dennis (3) Vs Christian Horner (6)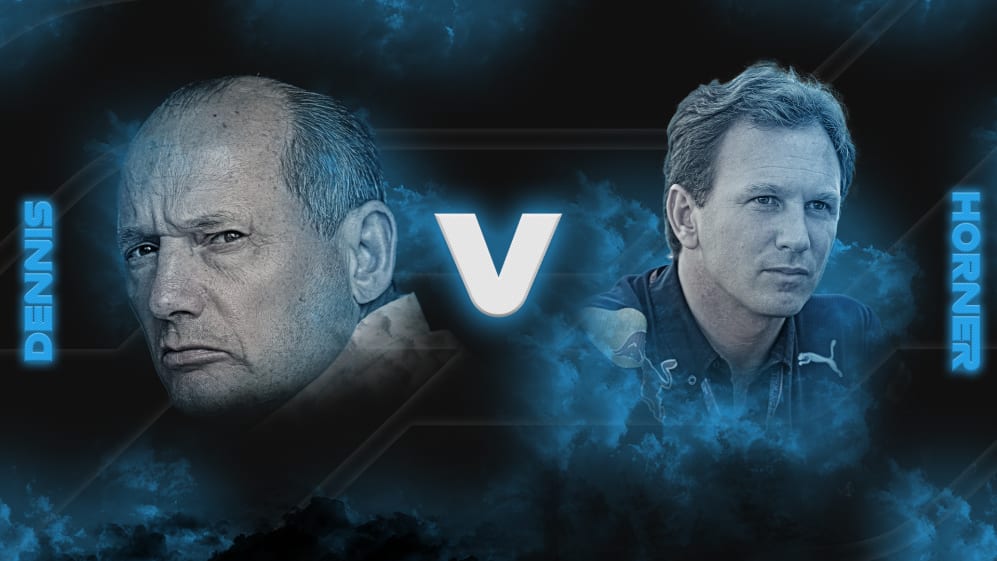 The controversial McLaren totem who grew the team into F1 titans faces off against the man who turned Red Bull into a winning machine. Here's why each deserve your vote…
The case for Ron Dennis
A complex and controversial character, no doubt – but there's no denying the impact that Ron Dennis has had on Formula 1. At the dawn of the 1980s, it was Dennis' bold vision for McLaren that transformed the team from flailing former greats into giants of the sport, laying down a standard of excellence that the team still benchmark themselves against today.
Dennis' insistence on the marginal gains that added up to something approaching perfection permeated the entire McLaren culture, from the spotless transporters to the gorgeous McLaren Technology Centre headquarters to the immaculate team presentation.
Dennis' OCD approach wasn't just marketing fluff, though – it brought results too, with 10 drivers' titles (for the likes of Ayrton Senna, Alain Prost, Mika Hakkinen and Lewis Hamilton), seven constructors' titles and 158 Grands Prix won under his stewardship. It's a staggering record.
The case for Christian Horner
If Red Bull have a talent for taking a punt on young talent and nurturing their career development, there's an argument that Christian Horner ranks alongside the likes of Sebastian Vettel and Max Verstappen as a shining example of the company's ethos.
After rising to become F1's youngest ever team principal at the tender age of just 32, Horner set about reversing the lacklustre fortunes of the Jaguar squad that Red Bull had bought at the end of 2004.
Alongside key technical signing Adrian Newey, Horner then led a startling run of four consecutive drivers'/constructors' double championships for Red Bull, while helping to nurture the talent of drivers like Vettel – who won those four drivers' titles – Verstappen, Daniel Ricciardo and Carlos Sainz in the process. That's quite some record.
But who has had the greater influence on F1?

MATCH 4 - Jean Todt (4) Vs Toto Wolff (5)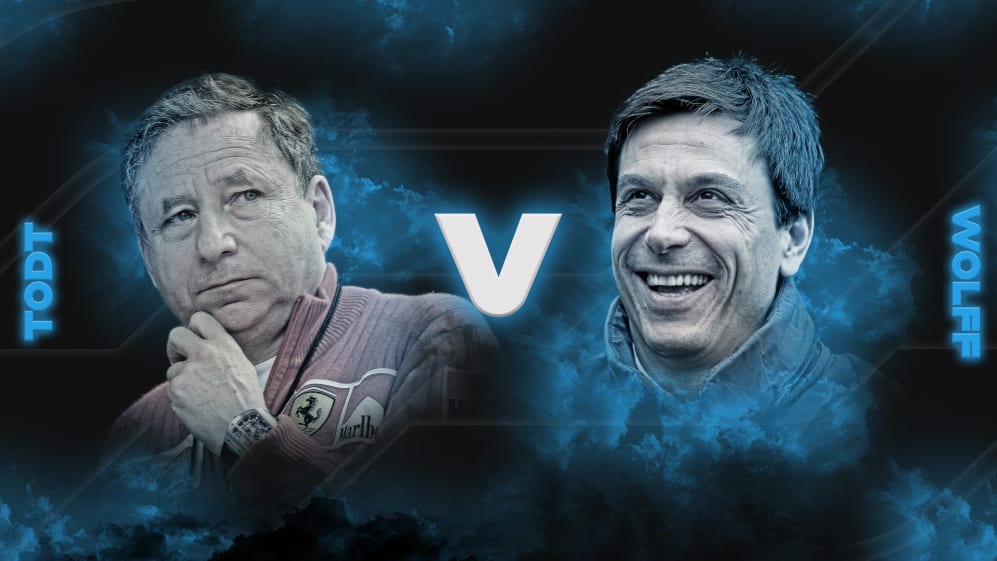 The man who saved Ferrari and went on to enjoy what was then the most successful streak in the sport's history goes up against the man who helped trump that streak with Mercedes. Here's why both deserve your vote…
The case for Jean Todt
'Languishing' is a polite word for what Ferrari were doing when Jean Todt joined the team in 1993, midway through their third straight win-less season. Todt, the first non-Italian ever handed the reins of the Prancing Horse, stopped the rot, before drafting in an all-star cast of talent to restore the Scuderia's former glory.
The axis of Todt, Michael Schumacher, Ross Brawn and Rory Byrne set in motion one of F1's most successful ever streaks, the team dominating the early 2000s en route to six constructors' titles, and five drivers' championships for Schumacher.
Refusing to rest on his laurels, Todt then went on to become FIA President in 2009, and has since played a crucial part in helping to mould the championship that he dominated with Ferrari just a few years before, while he remains a key figure in Formula 1's drive for safety.
The case for Toto Wolff
Toto Wolff's rise in just over a decade from part-owner of Williams to Team Principal of Mercedes has been little short of extraordinary, and has seen him preside over the most successful winning run of any team in the history of Formula 1.
Wolff's calm and authoritative guidance has led Mercedes to every drivers' and constructors' title since 2014, while behind the scenes, he has shepherded the careers of the likes of Valtteri Bottas, Esteban Ocon and George Russell. Lewis Hamilton has even gone as far as to say that his future in the sport is inextricably linked with the path Wolff chooses to take, so highly does he value the Austrian's input.
Wolff is also a shareholder in his team, while presiding over Mercedes' entire motorsports programme – including the provision of engines to Racing Point, Williams and, from next year, McLaren – meaning his political clout in the sport is high too…
But who has had the greater influence on F1?

Who missed the cut?
We felt we'd hit most of the key players in the Team Bosses selection, but inevitably a few names had to give way. One of those just failing to make the cut was Ken Tyrrell, who guided Jackie Stewart to his three world titles and, lest we forget, gave the world the only six-wheeled Formula 1 car to ever race in the championship.
Another was Eddie Jordan, who grew Jordan Grand Prix from nothing to become multiple race winners within a decade, and whose squad was a breeding ground for talent – both driver-wise and on the technical side – in Formula 1. It was he who gave Michael Schumacher his debut after all...
All the votes are open for 24 hours, and we'll have the results for you right here on F1.com tomorrow, along with the four first match-ups in our next category: Innovators.