Poll
VOTE: Whose Abu Dhabi special-edition helmet is the best?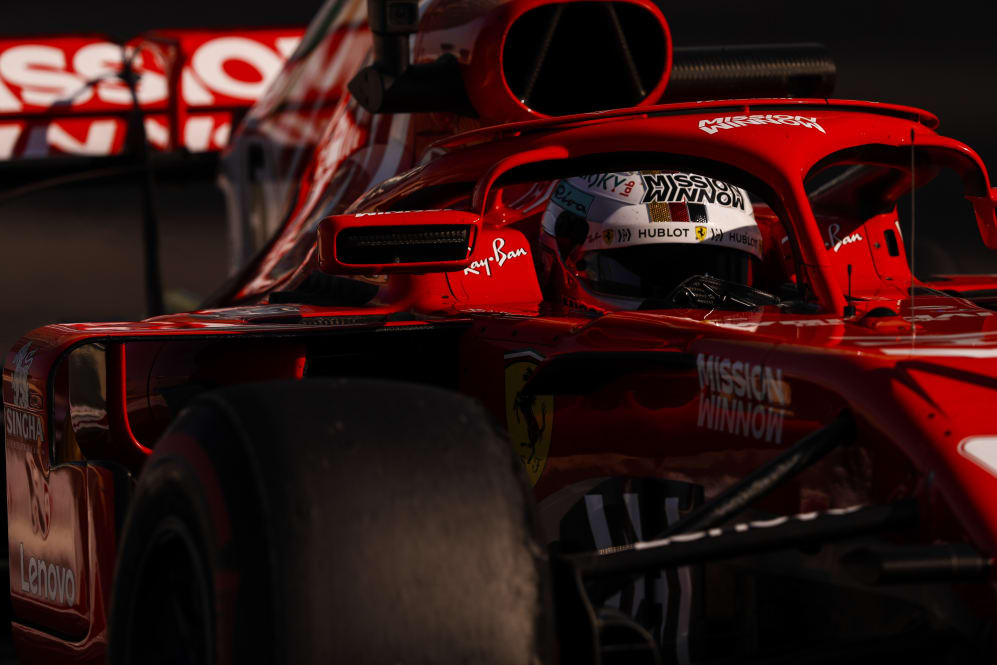 There's an end-of-season, party atmosphere in Abu Dhabi, so it fits that several of the drivers have raised their helmet game accordingly. The question is, which of the new lids do you rate the best? Take a look below and then cast your vote…
Hamilton takes gold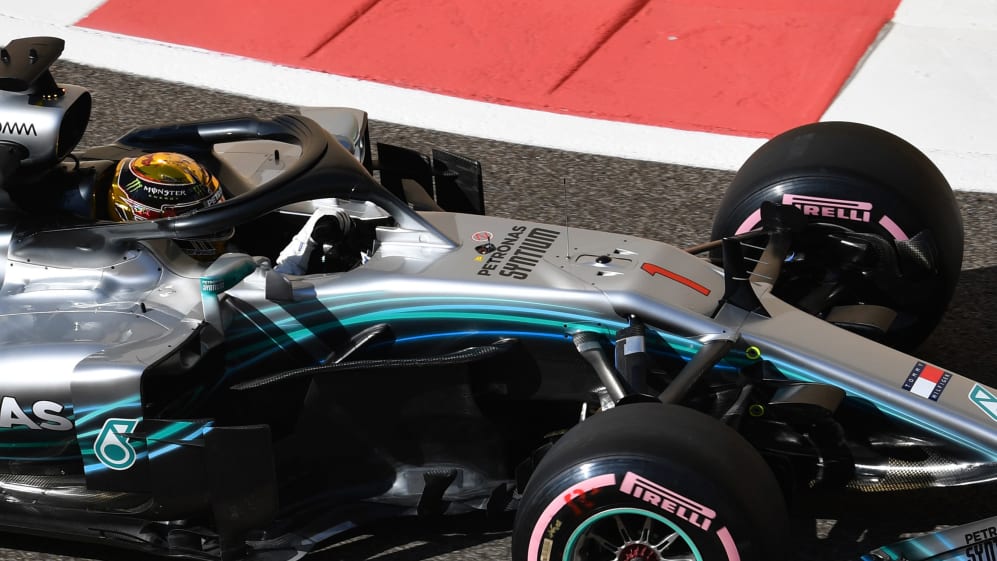 It seems Lewis Hamilton wants to remind everyone that he's the reigning world champion heading into F1's winter break, with the Mercedes star rocking a gold version of his helmet, complemented with a red metallic #1 on the front of his car, which the FIA permitted him to run in Free Practice 1.
Alonso's half and half
Oops! Error retrieving Twitter post
In what is, for now at least, his final Grand Prix weekend, Fernando Alonso has gone for an interesting split helmet design, one side being the Spaniard's current design, the other evoking the colours he sported when he made his debut for Minardi all the way back at the 2001 Australian Grand Prix.
The Honey Badger's farewell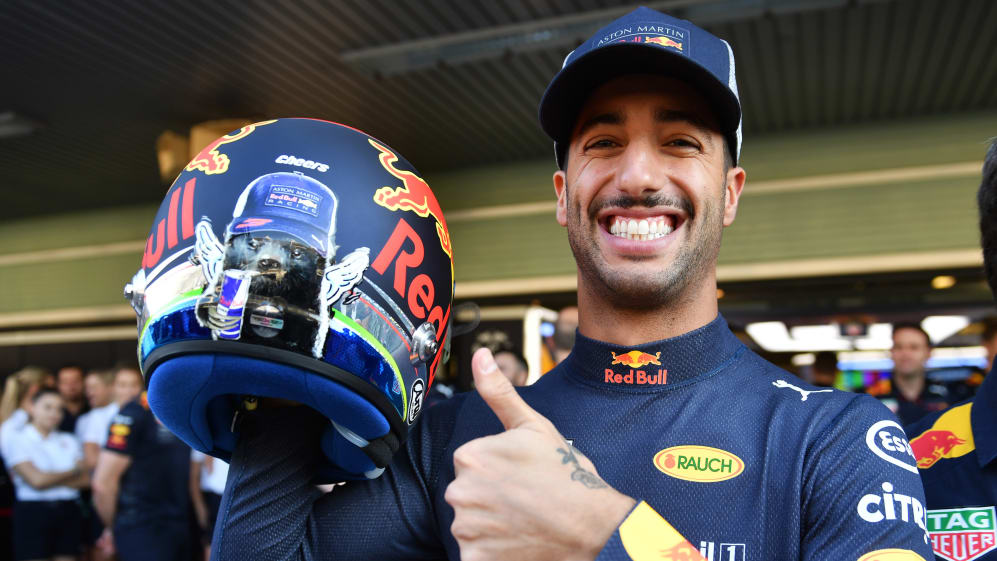 Ricciardo starts his 150th Grand Prix this weekend, and his 100th and last with Red Bull. As a tribute to the team, his traditional honey badger design has been extra specially Red Bull'd up for Abu Dhabi, with a simple 'Cheers' written on top of it. He'll be hoping the good luck charm can take him to one last podium with the team before he heads to Renault next year...
Ericsson embraces his dark side
Oops! Error retrieving Twitter post
Marcus Ericsson heads to IndyCar next year, and after five seasons in F1 where he's flown the flag for Sweden with his helmet colours, he's eschewed the design for his last weekend for this cool dark lid – hopefully not representative of his mood as he gets ready for his final F1 race.
Sainz shows Alonso some love
Oops! Error retrieving Twitter post
Fernando Alonso was Carlos Sainz's childhood hero, so it's not surprising that the man who'll replace him at McLaren next season is paying tribute this weekend. "It's probably one of my nicest helmets I think," said Sainz of the design. "The two 14s at each side of the Spanish flag represent how grateful I am to Fernando for everything he has done for my career, but also for F1 and for Spain. At the end of the weekend I will give it to him as a present to make sure he puts it in his museum back in Asturias."
Vandoorne goes for… bronze
Oops! Error retrieving Twitter post
His retiring team mate Fernando Alonso may have got his own livery, but Stoffel Vandoorne's bringing a good helmet game for his final F1 race too, with this fancy metallic number.
Pearly finish for Vettel
Oops! Error retrieving Twitter post
Sebastian Vettel called upon the expertise of his favourite lid designer Jens Munser to create this incredible pearlescent finish on his now-traditional helmet for Abu Dhabi. He may have conceded the championship to Lewis Hamilton this year, but at least he'll finish 2018 looking good.
Black and gold for The Hulk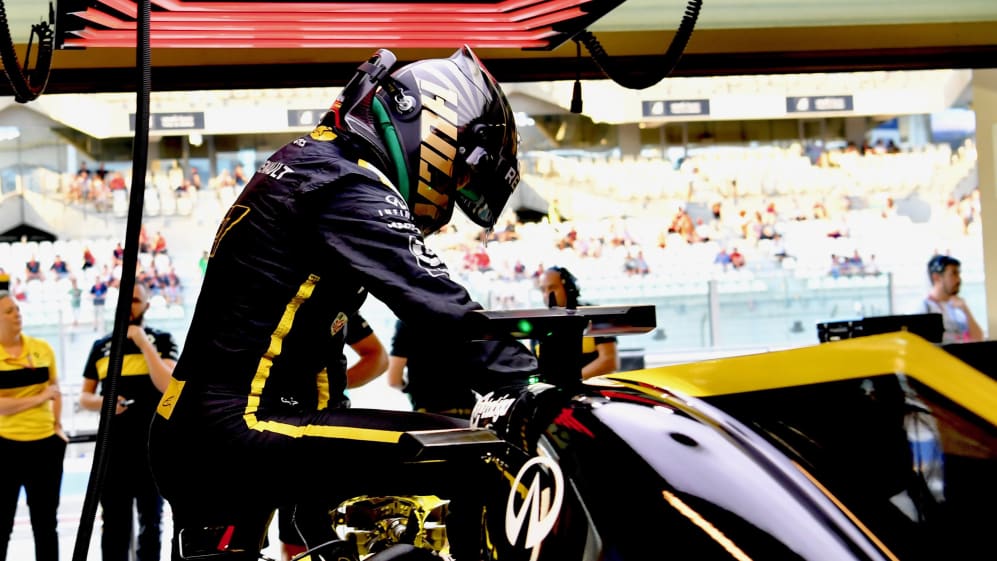 Barring a big upset in Abu Dhabi – and we mean a big, big upset – Nico Hulkenberg will claim seventh and best of the rest in the drivers' standings this year, his highest ever championship finish. It's worth a few splashes of gold on the Renault man's helmet, for sure…