Feature
W SERIES: How the season so far has unfolded ahead of the title-deciding weekend at COTA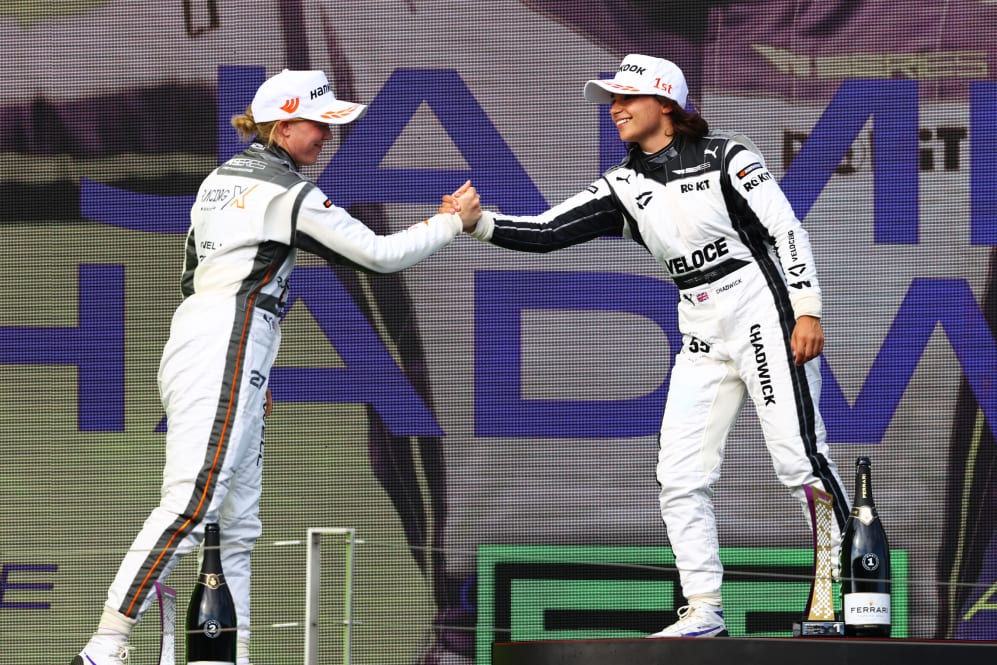 With the W Series season finale upon us, we decided to look back at how the title battle has unfolded from Styria to the Netherlands – with this weekend's double header at Circuit of The Americas set to decide the championship...
Title protagonists Jamie Chadwick (right, main image) and Alice Powell (left) are level going into the final two races at COTA, both on 109 points apiece, and it will be decided in W Series' first trip to the United States in support of the Formula 1 Grand Prix.
With high drama to come, scroll down to watch highlights of each of the seven rounds so far. Note: the clips are not available to view in the UK.
READ MORE: Jamie Chadwick on why W Series will have a generational impact
Round 1 – Styria
Nearly 700 days after she won the maiden W Series finale, Alice Powell won the 2021 W Series opener ahead of Sarah Moore and Fabienne Wohlwend.
Powell led from lights-to-flag, batting away a late Safety Car restart and took the fastest lap – having also topped Friday practice. Her rival Jamie Chadwick qualified eighth, made it up to fifth, but was spun around – recovering to seventh by the flag.
Round 4 – Hungary
Chadwick and Powell swapped roles here, with the former taking pole and winning – with a flurry of fastest laps – ahead of Powell. The final podium place went to Nerea Marti, W Series Academy driver, who landed on the rostrum for the first time.
Round 5 – Belgium
Belgium was an infamously wet weekend that saw the F1 race cut short, but in W Series there were hearts in mouths when Ayla Agren and Beitske Visser were involved in a multi-car qualifying crash at Eau Rouge-Raidillon. Both were discharged from hospital, and sat out the race.
The race itself saw Kimilainen take a second series triumph from fourth while pole-sitter Chadwick settled for second and Marta Garcia took her first podium since 2019.
Round 6 – Netherlands
Zandvoort's stunning orange-hued crowd was lucky enough to see not only an F1 masterclass from Max Verstappen but a crucial action-packed battle in which Powell took victory over Chadwick in P2 to level the standings, leaving pole-sitter Kimilainen third.
With two races left at COTA, Powell and Chadwick are on 109 points each and have it all to do to win the sophomore W Series title.