'We are not far away' insists Vasseur despite Ferrari failing to convert pole to victory once again in Mexico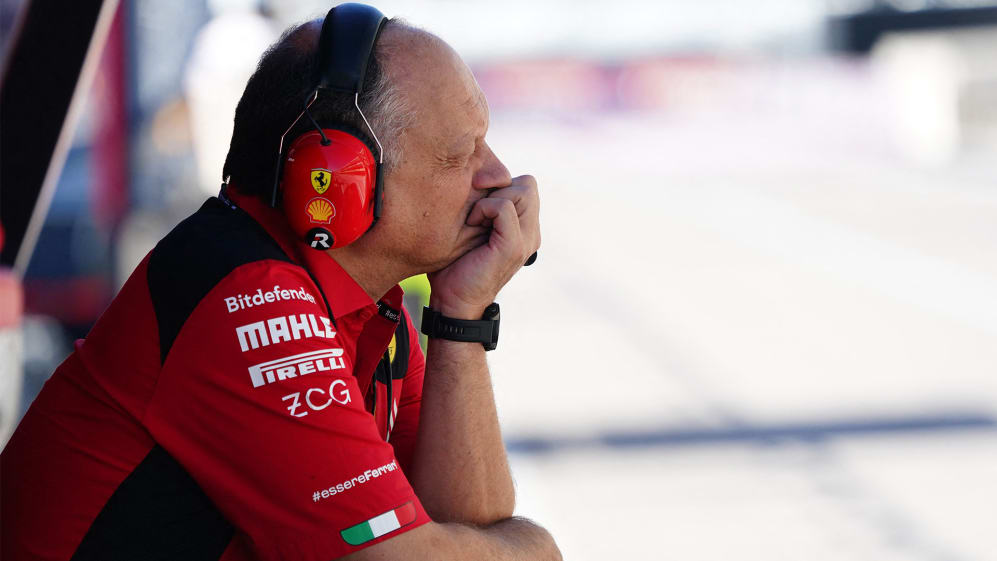 Ferrari's front row lock out in Mexico came as something of a surprise to the team but having once again failed to convert a pole position into a race win, there were mixed feelings for Team Principal Fred Vasseur after the race.
Charles Leclerc came home on the podium for the first time since Belgium with Carlos Sainz backing him up in fourth, the position he finished in last weekend in Austin before that post-race promotion to the top three.
It was a fourth pole in six races for the Scuderia – and another good haul of points – even if their race pace is still lacking compared to Red Bull and Mercedes.
"So, so," was Vasseur's assessment of their weekend. "I would say that three and four is not a bad result, with the pole yesterday, the front row. I would say on performance it is not a bad weekend.
READ MORE: 'I had nowhere to go' – Leclerc 'surprised' to have strong race after Perez collision at start of Mexico City GP
"For sure, we are disappointed starting from the first row to finish third and fourth, and also with the physiognomy of the race as I think we were in a good shape in the first part with the car of Charles a bit damaged.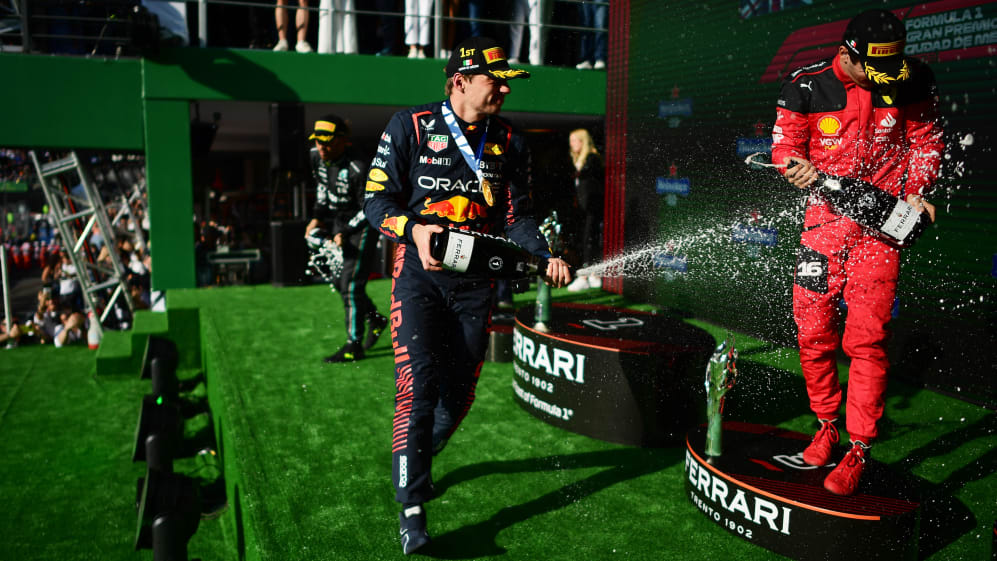 "And then when we fitted the hard, we were not able to have the same pace at all compared to the others, so relatively so, so.
"But let's focus on the fact we got a fourth pole position out of six races and at least in the first stint we were good to fight."
MONDAY MORNING DEBRIEF: Ferrari have a quick car but Mercedes' risky call on tyres paid off in Mexico
Vasseur also addressed the Lap 1, Turn 1 clash between Max verstappen, Leclerc and home hero Sergio Perez, which saw the Mexican crash out of the race, and left Leclerc with a broken front wing (see the clip below).
"Sandwich is a good word, watching those three on TV, we were lucky it was not a panini for us," he joked of that opening lap moment.
"What can you do, when you are three side by side like this? I think Charles, he had nowhere to go and Checo had to turn also, Max was close to the kerb, I think there is no one to blame on this.
"Let's continue the pole positions, try to have the same pace we had on the medium [tyre]… and I think we are not far away, we just have to put everything together."
READ MORE: Horner insists you 'can't blame' Perez for race-ending incident in Mexico