'We are not sending him an offer' – Vasseur issues firm denial over Hamilton-to-Ferrari rumours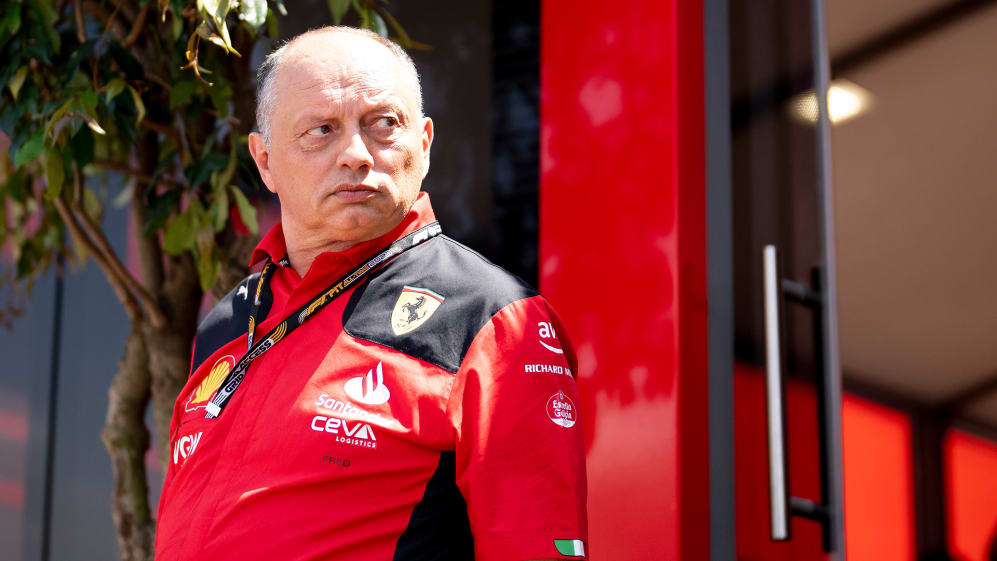 Frederic Vasseur has made it clear that Ferrari have neither submitted an offer nor held talks with Lewis Hamilton over a potential deal amid a flurry of speculation in the build-up to the Monaco Grand Prix.
Earlier this week, media outlets reported that Ferrari were preparing a bumper contract to present to Hamilton, with the seven-time world champion in the final year of his latest agreement at Mercedes.
READ MORE: Hamilton offers update on his F1 future after media reports link him to Ferrari
However, Hamilton denied there had been any talks with Ferrari, while stressing that a new Mercedes deal is "almost ready" to be signed, adding "there's always going to be speculation" in the F1 paddock.
Sharing Ferrari's side of the story, Team Principal Vasseur pointed to recent reports linking his current drivers – Carlos Sainz and Charles Leclerc – to rival outfits and cracked a joke in response to the latest rumours involving Hamilton.
"I could say two weeks ago you [the media] sent Sainz to Audi and one week ago you sent Leclerc to Mercedes, and now I am alone!" said Vasseur, who was Hamilton's team boss for his title-winning GP2 season at ART Grand Prix in 2006.
"But you know that at this stage of the season you will have each week a different story. We are not sending an offer to Lewis Hamilton – we didn't do it."
Pushed on whether no offer also means no talks, Vasseur, like Hamilton, stated: "We didn't have discussions. I think every single team on the grid would like to have Hamilton at one stage, but it would be b******t to not say something like this.
F1 DRIVER CONTRACTS: From Max Verstappen to Lewis Hamilton – how long do their current deals last?
"If I have discussed with Hamilton, I have discussed the last 20 years… I have discussed almost every single weekend with Hamilton. I don't want to have to stop having discussions with him because you are chasing me."
Ferrari pair Sainz and Leclerc are both contracted through 2024 and Vasseur added that the time for conversations over their futures will come in due course.
"I told you last week or two weeks ago that the most important for us is to stay focused on the development and the current season," added Vasseur. "In a couple of months, we'll have a slot to discuss about the future, and it will be time to discuss."