'We're on target' – Seidl pleased with progress as McLaren begin switch to Mercedes power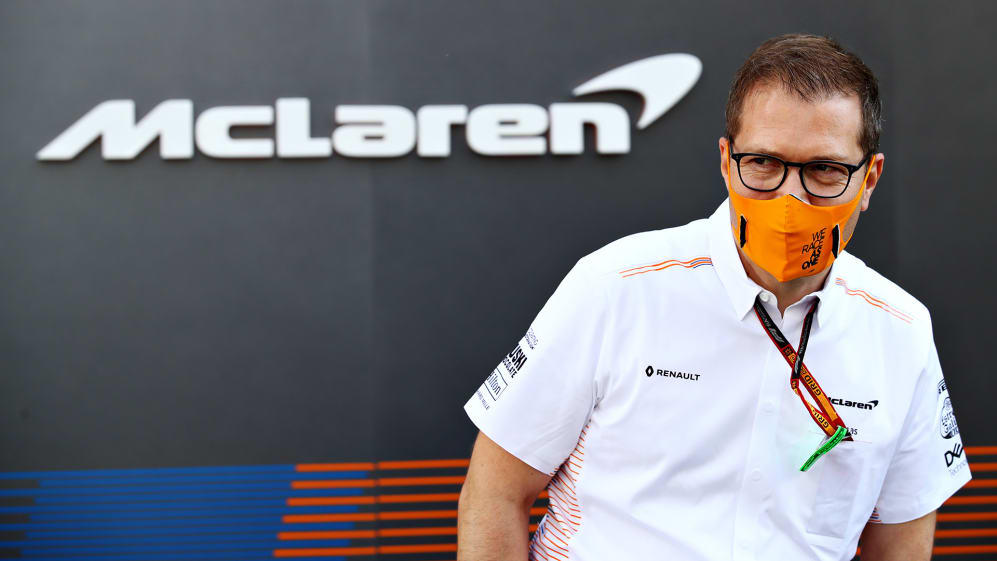 A famous F1 partnership will be re-established in 2021, when McLaren switch back to Mercedes power for the first time since 2014. And McLaren Team Principal Andreas Seidl said he'd already been impressed by the level of cooperation between the two outfits.
Between 1995 and 2014, the McLaren-Mercedes alliance claimed 78 victories, one constructors' title and three drivers' championships – with McLaren confirming midway through the 2019 season that they would be returning to Mercedes power from 2021 until at least 2024.
READ MORE: Ferrari line up old-spec car test for Sainz, but no such luxury for Vettel or Ricciardo with their new teams
And with the 2021 season now just months away, Seidl said the two entities were working well together.
"It's obviously a big task switching to the Mercedes power unit for next year," said Seidl. "But I have to say I'm very happy with the progress we're seeing there. I would say the car build is going along very well. The relationship, together with the guys from Brixworth, from Mercedes, has started also on a very good basis. There's a very good dialogue and technical exchange, so I'm very happy with that."
Oops! Error retrieving Twitter post
McLaren had originally planned to enter the new era of Formula 1 regulations for 2021 with Mercedes power, before the coronavirus pandemic forced those rules to be delayed – meaning that teams will spend 2021 campaigning with updated versions of their 2020 chassis.
And while that makes life more complicated for McLaren, forcing them to use up development tokens to make the necessary chassis changes to accommodate the Mercedes unit, Seidl said McLaren's experience of switching suppliers in recent years – from Mercedes to Honda for 2015, and then Honda to Renault for 2018 – had helped them when it came to working on the 2021 MCL35M.
READ MORE: Why McLaren and Mercedes have joined forces again for 2021
"[The power unit switch] is obviously happening in parallel with aero development we have to do next year with the changes we have to do, especially to the rear of the car, to help Pirelli," said Seidl.
"I would say we're on target, no red lights there at the moment but thanks to a lot of power unit changes also recently at McLaren, we have quite some experience also within the team to do that. How good we manage to do that, we will only see next year once we go testing."