'We can have a lot of fun' - Norris excited by 'action-packed' opening run of races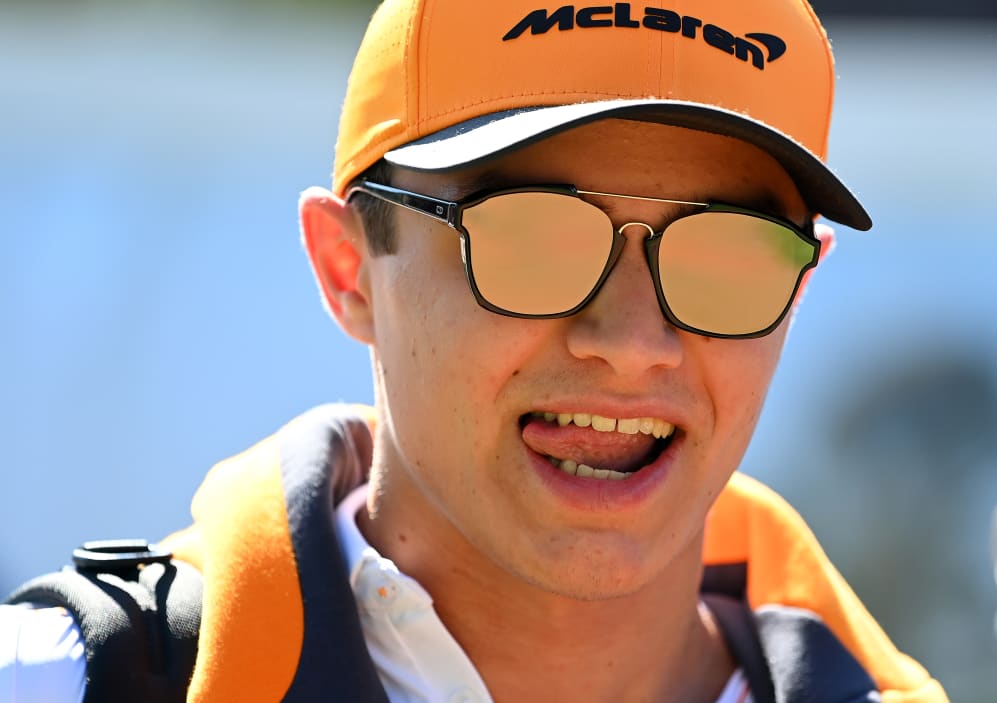 This July, Formula 1 comes storming back. In the space of just three weeks we'll have three Grands Prix - two in Austria and one in Hungary - to kick off the 2020 season, followed by races in the classic locations of Silverstone, Barcelona, Spa and Monza. For McLaren's Lando Norris, that means there's just under a month to get ready for a daunting challenge – but the new run of races has him buzzing, as he explained on the latest F1 Nation podcast.
READ MORE: Lando Norris reveals he's been driving an F3 car to prepare for F1 return
"Austria was one of my best results last year in fact, I think it was my joint best, which was P6, so I look forward to that," he said on F1 Nation.
"Budapest I enjoy, it's where I did my first test in F1 so I've always liked that place and I've got some good memories there as well.
"It's going to be a lot - not even just for me, but for the whole team as well to jump back into things and do three races on the trot, two in Austria, one in Budapest, I think it's a lot, not just for me but for the engineers [and] the mechanics as well.
"We just need to make sure we're prepared for that, and we recover after each race weekend well enough to make sure we're on top for the second and the third. It's nice that we're going to be doing a lot of racing again, but there are going to be challenges coming along with it," he concluded.
Use the player above to hear more from Norris on the latest episode of F1 Nation, or you can listen via Apple Podcasts, Spotify or your favourite podcast app.