'We have nothing' – Steiner admits Haas can't wait for 2020 after difficult home race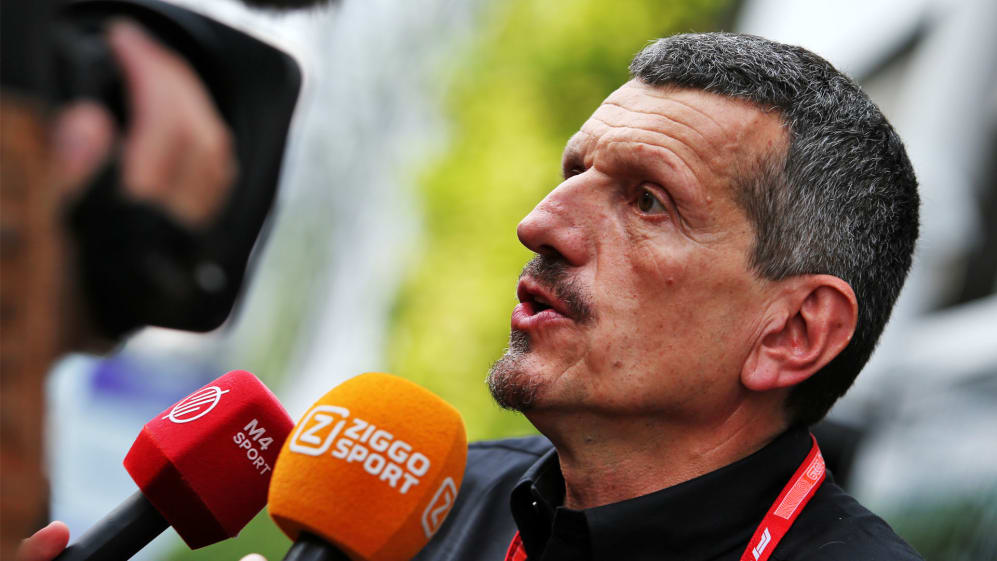 Ongoing struggles in race trim mean Haas are looking forward to the end of the season, according to their Team Principal Guenther Steiner.
Kevin Magnussen's retirement from P16 in Austin on Sunday, coupled with Romain Grosjean finishing 15th, means Haas have picked up just two points in the last eight races – earned from Magnussen's ninth place in Russia.
And even though Steiner has been keeping his expectations low due to his team's lack of competitiveness on race day this season, he admitted that he was counting down the races until he could turn his full attention to 2020.
READ MORE: The Winners and Losers of the United States Grand Prix
It's like having a football team with 11 defenders and nobody in attack
"Thank God!" said Steiner, when it was put to him after the United States Grand Prix that there were only two races remaining in 2019.
"I would be happy with one to go, but I think we have two more to go. It's tough at the moment, as you can see we have nothing… We're just working defence and that's difficult. It's like having a football team with 11 defenders and nobody in attack and everybody attacks you and you cannot do anything.
"We just try to do damage limitation and if everybody else does a good job then that doesn't work because we cannot do anything. Obviously every strategy you do is wrong because you still fall back, so it's just a lack of speed."
Magnussen ran as high as ninth early on in Austin, but after more tyre overheating issues saw him fall through the field, he then went straight on at Turn 12 on Lap 52 of 56 with a brake problem.
"We couldn't see overheating or anything," said Steiner. "We don't know exactly what happened with the brake disc, or if it was the calliper, I don't know yet. Something broke on the brakes. He complained on the radio that it was long, but it didn't show any overheating so we tried to manage it and then I guess something broke.
"You can see on the camera that some dust came out, but I don't know exactly what happened."
The Dane enjoyed some early battles before his race faded, and he was unable to keep his car out of the gravel when his brake issue struck.
"It was a tough day at the office," Magnussen said. "I wouldn't say it was awful, we're just not fast enough, lacking grip and lacking pace. We have some problems, it's pretty clear, and I tried to do my best anyway.
"I got up to the top 10, was ninth I think in the first laps, but it was so clear we didn't have the pace, dropping down the order and eventually getting a brake failure."
READ MORE: How the world reacted to Lewis Hamilton's sixth world championship
Although Grosjean finished, he was well adrift of the battle for points. But he said there were positives to take from the second half of the race, even if he was too far down to challenge the rest of the midfield.
"It was tricky," Grosjean said. "We knew going into the race that it was always going to be a little bit complicated. We didn't have any top speed so at the beginning of the race we couldn't really pass the guys. Plan A was medium-soft, so we tried to stay long on the medium but unfortunately they just died when everyone pitted and then everyone was passing me so I lost an awful lot of lap time there.
"Then we went on the hard and the hard was actually pretty good. I was happy with the balance and happy with my lap times at the end. But we were just far too far back and had no chance to fight."
Haas's largely nightmarish 2019 means that, unless they can have a strong final two races of the season, the American squad appear set to finish ninth of 10 teams in the constructors' standings, having challenged Renault for fourth place in 2018.