'Weekends like Monaco keep you coming back for more' says Wolff as Mercedes look to bounce back in Baku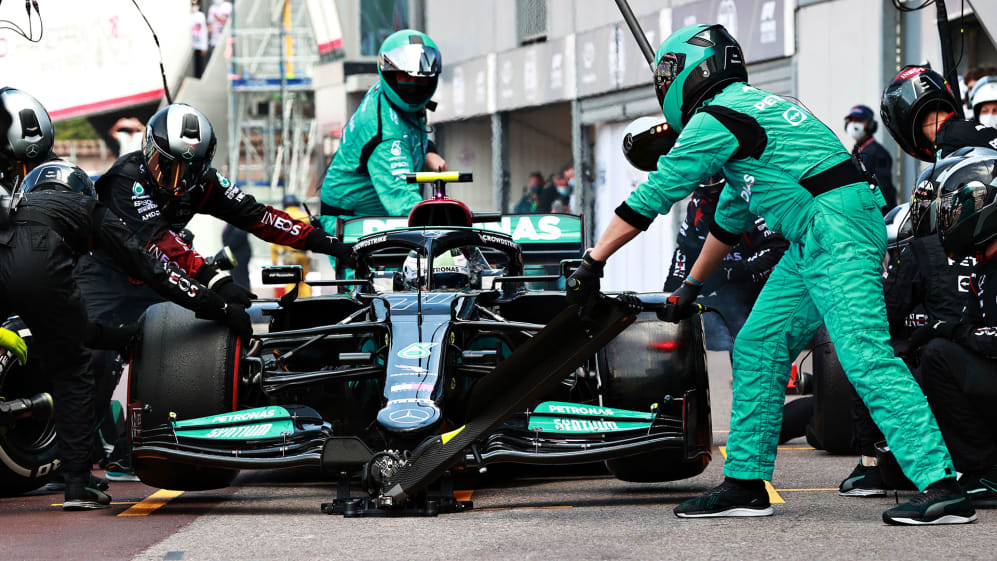 The Monaco Grand Prix was Mercedes' worst race of the year as they slipped behind Red Bull in the title race after Max Verstappen took the victory. But Team Principal Toto Wolff says the difficult weekend in the Principality has only spurred him and the Silver Arrows on to rediscover their form in the next race at Baku.
Lewis Hamilton finished a disappointing seventh in Monte Carlo while Valtteri Bottas was forced to retire from second place thanks to a torrid pit stop when the crew were unable to remove his right front wheel. Yet Wolff says the experience has served to galvanise the team, as they sit just one point behind Red Bull in the constructors' championship, and Hamilton sits four behind Verstappen in the drivers', as the F1 circus prepares for this Sunday's race in Azerbaijan.
READ MORE: Flexi wings, Ferrari's form, and a quirky Baku record – 5 fascinating Azerbaijan GP storylines
"Weekends like Monaco are the ones that keep you coming back for more," he said. "Nothing comes easy in this sport, and that's why we love it. We know that if you are not at, or close to, 100% then it will bite you.
"On Monday morning I saw the same energy as when we returned from the Bahrain test and that pleases me. We dissected the weekend, asked hard questions of ourselves, and learned some crucial lessons. I wish we could have been back racing last weekend," he added.
Mercedes have, however, won three of the four Grands Prix held at Baku since 2016, each of them punctuated by intense drama and terrific on-track battles. Regardless of his team's winning ways in Azerbaijan, Wolff explained that the circuit may suit Red Bull better.
He also pinpointed the threat of Ferrari – whose home racer Charles Leclerc took pole in Monaco while Carlos Sainz finished second – and McLaren, who had Lando Norris finish on the podium last time out too.
TECH TUESDAY: The rear wing choice Red Bull face for F1's return to Baku
"Baku is next up. While it's a very different street circuit to Monaco, we expect it to be another tricky one for us, not particularly suiting the characteristics and traits of the W12," said Wolff.
"Red Bull will be strong again, while both Ferrari and McLaren have made great progress recently. A key focus for us has to be exploiting the opportunities available to us on those outlier tracks which aren't suited to our car – when the points are there, we need to grab them."
"There will be swings back and forth in this fight which is exciting for the sport and exciting for us. We're expecting another challenge on the city streets and after the results of the last race, we're more determined and fired-up than ever to bounce back in Baku," he concluded.