We're streaming the 2016 Brazilian Grand Prix – here's why you should watch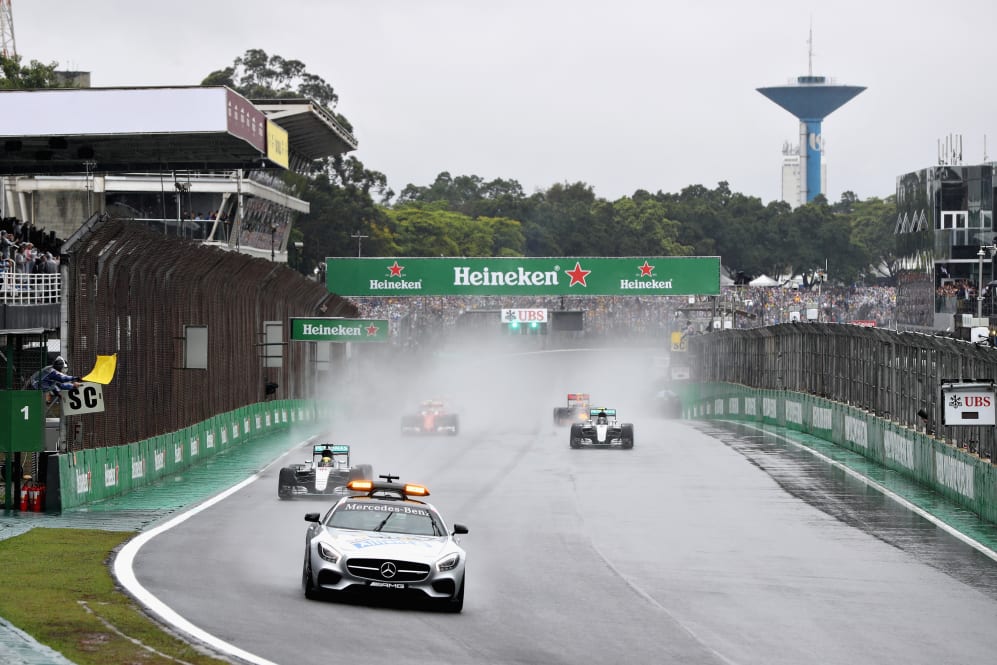 With the current Formula 1 season on hold because of the coronavirus outbreak, F1 fans everywhere will be missing their fix of the fastest sport on earth. So to give us all something to watch in the meantime, F1 will be streaming a series of classic races over the next few months, allowing you to re-live some of the most entertaining and exciting Grands Prix from the archives.
We're starting this Saturday, March 21, with the 2016 Brazilian Grand Prix, so here's how to watch it, when to tune in and what you should watch out for in this unforgettable clash at Interlagos.
READ MORE: Ranking Max Verstappen's seven F1 victories so far
Background
Mercedes were already constructors' champions, but their two drivers were embroiled in a terrific title fight and neither were afraid of a little intra-team contact as they battled for the crown.
A win in Brazil would have sealed the championship for Nico Rosberg, who came into the race 19 points ahead of team mate Lewis Hamilton - though Lewis, then the reigning champ, wasn't going to make it easy.
READ MORE: The Top 10 races of the decade – as chosen by you
With a storm brewing around Brazil's Interlagos circuit, Hamilton had the upper hand in all three qualifying sessions, eventually taking a record 19th pole position of the season. But Rosberg qualified right behind him in P2, just 0.102s off Hamilton.
Combine the nail-biting chase for the title with the banks, twists and turns of Interlagos, add the rain, and we had the prospect of an incredible race on our hands. What happened when the lights went out didn't disappoint.
Here's how the grid lined up for the 2016 Brazilian Grand Prix
FORMULA 1 GRANDE PRÊMIO DO BRASIL 2016
Brazil
2016
Qualifying results
POSITION
TIME

1

Lewis

Hamilton HAM

Mercedes

1:10.736

2

Nico

Rosberg ROS

Mercedes

1:10.838

3

Kimi

Räikkönen RAI

Ferrari

1:11.404

4

Max

Verstappen VES

Red Bull Racing

1:11.485

5

Sebastian

Vettel VET

Ferrari

1:11.495
What to watch for
With the surface sodden, the first few laps of the race were run behind the Safety Car, creating a pressure-cooker of suspense as the drivers had to stay on their toes and get ready for the 'rolling start' – which led to some brilliant overtaking moves by those on the ball.
It was so wet that the spray towered over the cars and numerous drivers aquaplaned, particularly on the run-up to the final straight. That particular part of the track caused a few wobbles, spectacular spins and crashes – including one that triggered a red flag…
READ MORE: F1's Best Drives – Hamilton's wet-weather masterclass at Silverstone
Also make sure you keep an eye out for Red Bull's 19-year-old Max Verstappen, who, having won on his debut for the team earlier that season after his switch from Toro Rosso, was on a mission to storm him way up through the order in the tricky conditions, and displayed incredible skill to find grip where nobody else could - especially in one heart-stopping moment when he looked certain to crash.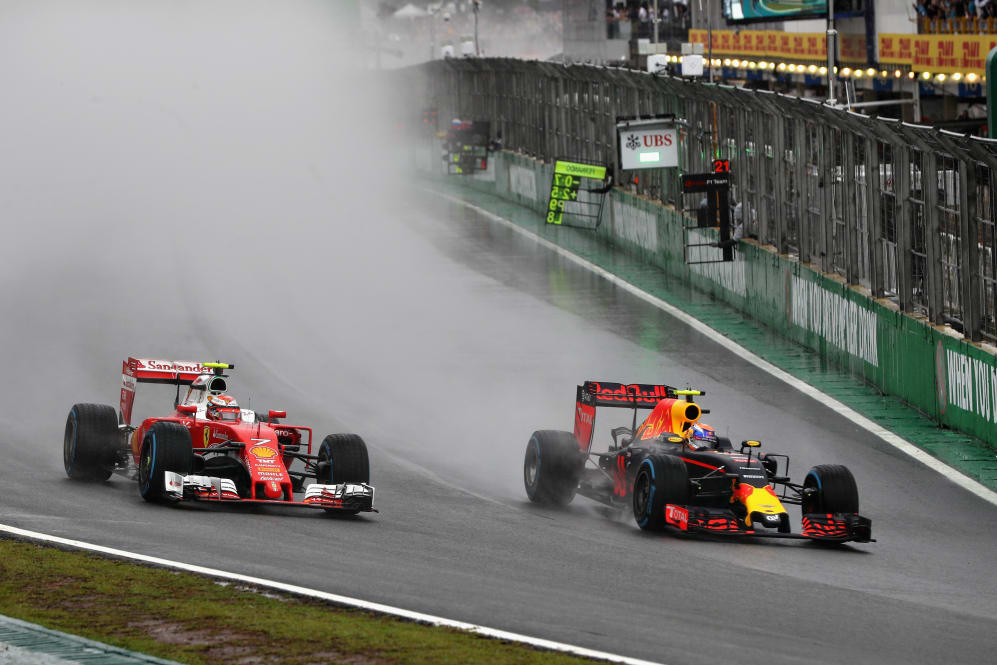 At the time, this Grand Prix was also set to be Felipe Massa's final race at home – an unforgettable, heart-wrenching send-off for a driver who was no stranger to the raw emotion of his home round (see Brazil 2008), even if he did end up returning the following year.
And finally, there was the small matter of the title fight itself as Rosberg and Hamilton had to contend with the most treacherous conditions they'd experienced in years as they battled it out for championship glory under the rain clouds…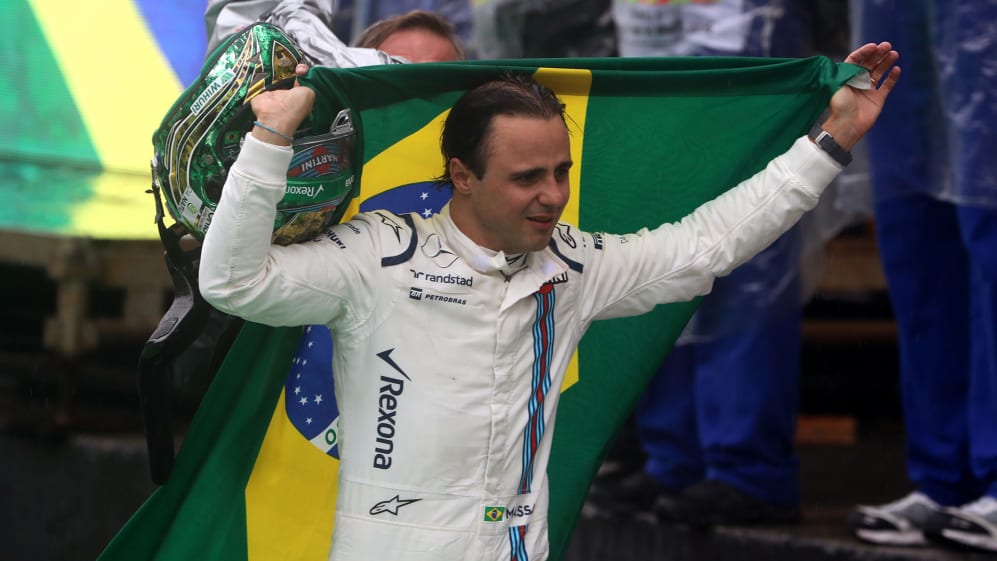 How to watch
The 2016 Brazilian Grand Prix will be streamed live on F1's Facebook and YouTube channels, and on F1.com at 1500 UTC on Saturday, March 21 – for free.
Delve into F1 TV's archive: highlights of every race going back to 1981, with more than 1000 hours of on-demand content, including season reviews, on-boards, qualifying highlights and much more! It's all available on F1 TV here.