Feature
Ranking Max Verstappen's seven F1 victories so far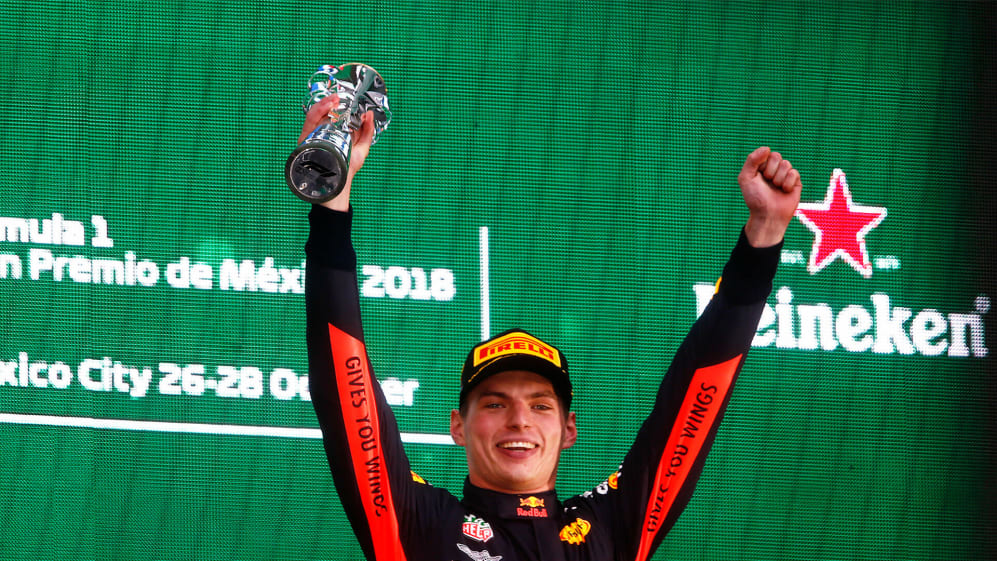 Max Verstappen, just 21 years old, is having his most successful Formula 1 season yet, having scored 181 points in 12 races so far. A formidable opponent in machinery perhaps not able to keep pace with that of Mercedes or Ferrari, the Dutch driver is still making an impact and winning fans across the world. Here, in a list sure to stoke debate, we rank all seven of his Grand Prix victories to date.
7. 2018 Mexican Grand Prix
Missing out on youngest pole-sitter status by just 0.026s, Verstappen was frustrated ahead of Sunday in Mexico last year. Come the start, however, team mate Daniel Ricciardo was bogged down by wheelspin and Verstappen punched a hole through to first, outbraking Lewis Hamilton into Turn 1 and building a lead over the Briton while managing his tyres. Such was his domination, Verstappen got a free stop over Ricciardo late on for a set of supersofts, cruising on to victory. And Mexico's here to stay for another few years, so look out for Verstappen at this year's race too...
6. 2017 Malaysian Grand Prix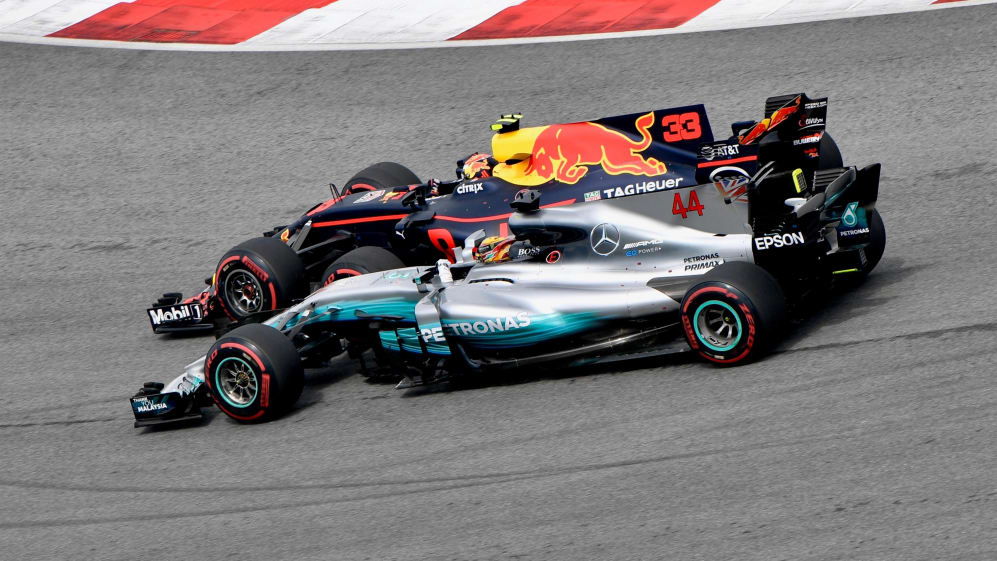 Verstappen started third on the grid for this one, the final race at Sepang for the foreseeable future. The Ferraris were flying that weekend, until Sebastian Vettel's lost power in FP3, giving Lewis Hamilton a 70th career pole. Kimi Raikkonen retired before the race, to add to Ferrari's woes. Verstappen entered the picture having overtaken team mate Daniel Ricciardo at the start, holding off Valtteri Bottas on the run to Turn 4. Then, he turned the afterburners on and put the pressure on Hamilton, whose engine was de-rating. Verstappen swept past on Lap 4, then controlled the race and withstood the heat for a second career victory.
5. 2017 Mexican Grand Prix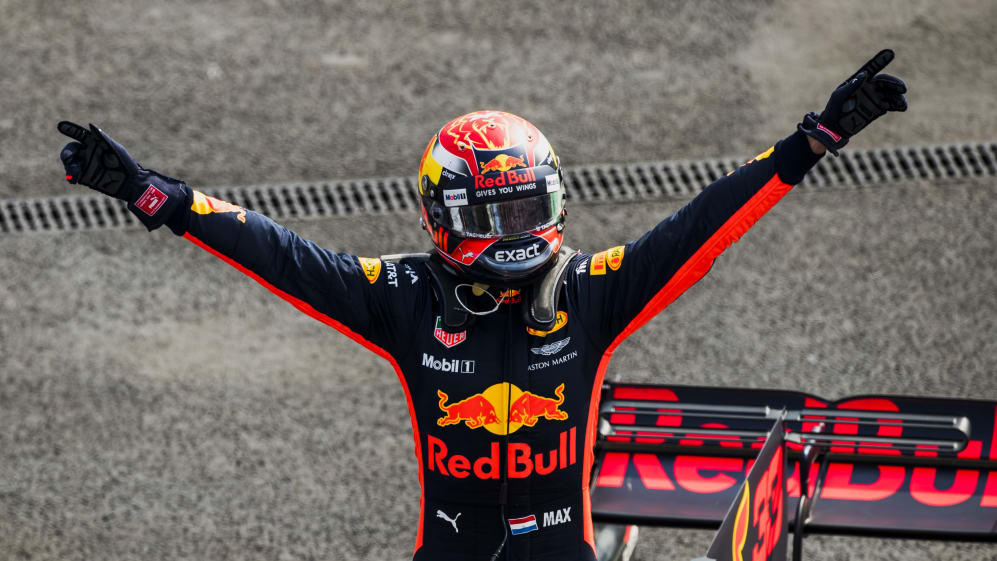 This race was Vettel's to lose from pole position, but he was brushed aside by Verstappen through the opening sequence of corners. In the Red Bull's rear mirrors were Vettel and Hamilton, both limping home with damage after early contact. That just left Bottas, who could do little to cut into Verstappen's advantage, the Dutchman managing it masterfully – even being told to slow it down a bit by his engineer – and Verstappen enjoyed a luxurious lead throughout. Hamilton called him the "brightest young star we've seen for some time" after the race – high praise indeed.
4. 2016 Spanish Grand Prix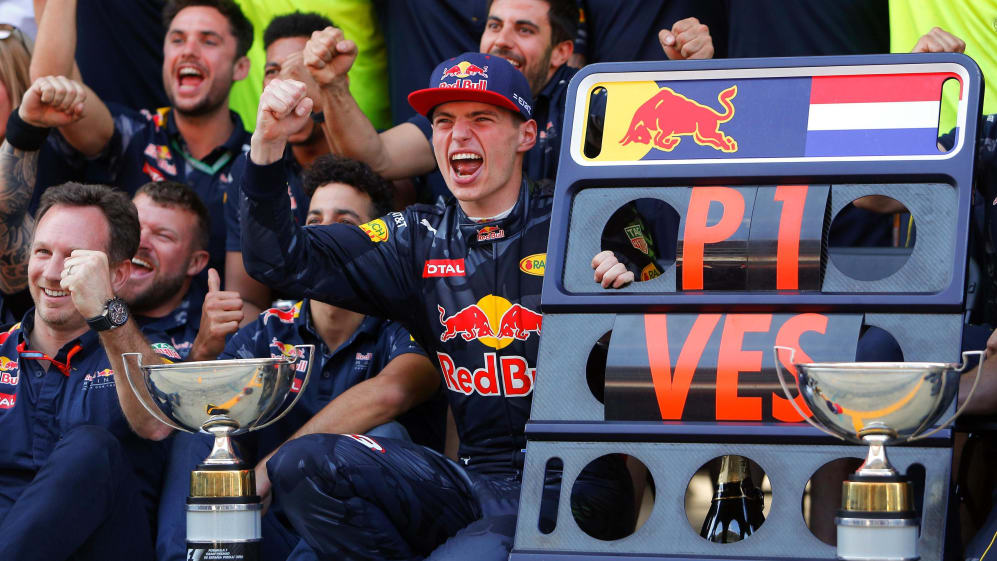 As Mercedes' hope of a one-two imploded in front of him when Nico Rosberg and Hamilton collided, Verstappen found himself in a prime position for the win in Spain in his very first race for Red Bull, having been a shock call-up to the team after they'd lost patience with Daniil Kvyat. There was now just the small matter of both Ferraris coming at him. Red Bull took care of that threat by putting Ricciardo on a three-stopper to match Vettel. Verstappen continued on a two-stop, Red Bull pitting him as Raikkonen closed in. Verstappen inherited the lead as Ricciardo executed his three-stop strategy, keeping Raikkonen just behind at the finish – by a gap of 0.610s at the flag – to record his maiden victory.
3. 2019 German Grand Prix
Amid the carnage at Hockenheim, Verstappen emerged as a stoic figure, leading the Safety Car on three of four occasions. It wasn't straightforward by any means, Verstappen having had to defend against Romain Grosjean through Turn 1, then chase Bottas during the first Safety Car restart. A gamble for medium tyres sent him spinning, doing a full 360 without hitting anything, before separate but similar crashes from Charles Leclerc and Hamilton brought out the next two Safety Cars. Bottas was next, and only Vettel and Kvyat could trouble Verstappen. They didn't, of course. His was the calmest head that chaotic day.
Verstappen in a 'class of his own' in Hockenheim – Red Bull boss Horner
2. 2018 Austrian Grand Prix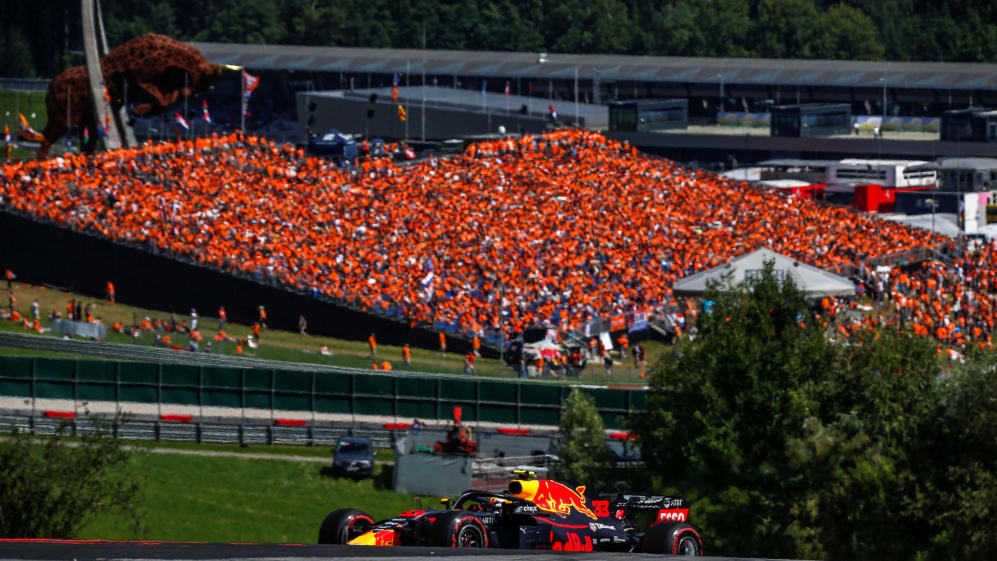 Were Red Bull ever going to win at their eponymous home track? It didn't look likely, Verstappen lining up in P4 on the grid, leading a pack as Hamilton and Bottas created a gulf in front of him. Then there was a small whiff of victory in the air as Hulkenberg's Renault, ablaze on Lap 12, brought out a Virtual Safety Car a few laps later. Mercedes declined to pit Hamilton but Verstappen and the pack behind him took the chance. Both Silver Arrows then retired, but Verstappen was still under siege from the Ferrari pair. With incredible maturity, he managed the pace, not pushing his tyres – which were at risk of graining and blistering – too hard, only responding when he needed to. Raikkonen would set fastest lap at the end in an effort to usurp Verstappen, but there was nothing doing.
1. 2019 Austrian Grand Prix
Honda's first win since 2006, Red Bull's first of the season, Verstappen's first of the season, the first non-Mercedes win of 2019: this was a coup, a milestone in 2019. Verstappen had a mountain to climb in the valleys of Spielberg. In fourth place on Lap 50, he sent the orange-clad crowd into raptures with a pass on Vettel through Turn 1. Then he had Bottas in his sights – shrugging off a brief worry concerning a possible loss of power. Turn 3, and Verstappen snuck down the inside of Bottas. "Alright, this is game on," said Team Principal Horner on the radio. Leclerc wasn't going to let him have the lead so easily, the two perilously close as the laps ticked down, the Monegasque driver putting up a staunch defence. And then came the Lap 68 overtake at the final corner, Leclerc making his Ferrari as wide as possible, Verstappen pushing it ever closer to the outside kerb until the former had to back off. The win was Verstappen's, swathes of travelling fans having witnessed a classic. This was his greatest win. So far, of course.