Feature
What To Watch For in the 2019 Hungarian Grand Prix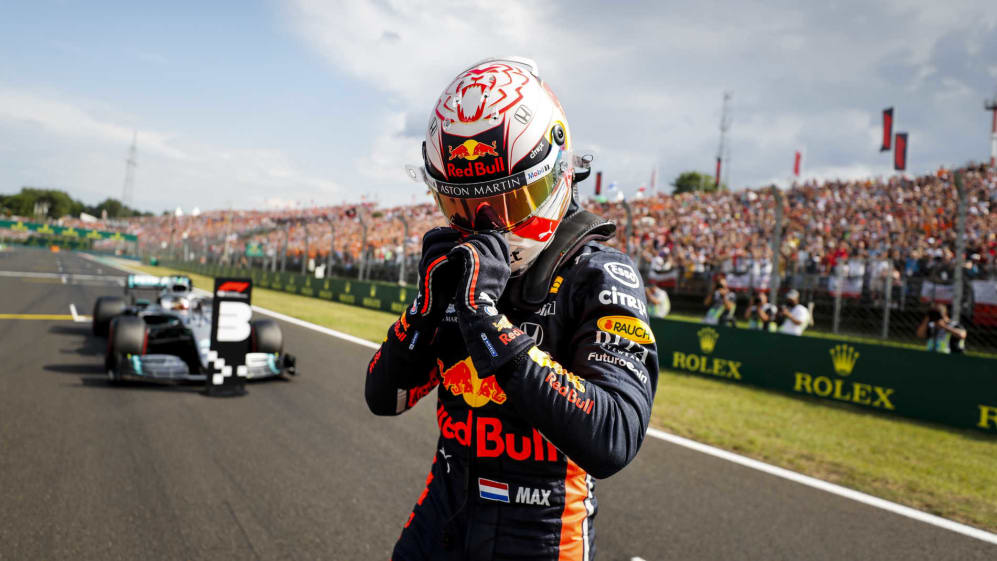 From an even more critical start than at many venues to a potential three-way fight for the win, and from a very confused Haas to a Williams that looks truly competitive, we highlight five key topics to keep an eye out for at the Hungaroring…
A crucial run to Turn 1
Overtaking at the Hungaroring is notoriously difficult
It's no secret that the start of a race is one of the most vital parts of the whole Grand Prix, but in Hungary it takes on added importance. The tight and twisty Hungaroring circuit is tough to overtake on, and while position changes are certainly not impossible, the run to Turn 1 is where some real gains can be made.
The pit straight itself is relatively short in Formula 1 terms, but the grid is set a long way back towards the final corner, so the run to the first braking zone is nearly 400 metres. In 2015, it was a Mercedes one-two in qualifying but the two Ferraris jumped them from the second row to lead into Turn 1, so Max Verstappen will be wary of the need to get a good launch off the line.
Even then, the opening sequence of corners promotes good racing, with a relatively wide first corner leading into a decent run until the longer Turn 2, where cars can continue to race side-by-side. Only once exiting Turn 3 will drivers start to feel they've really got control of a position.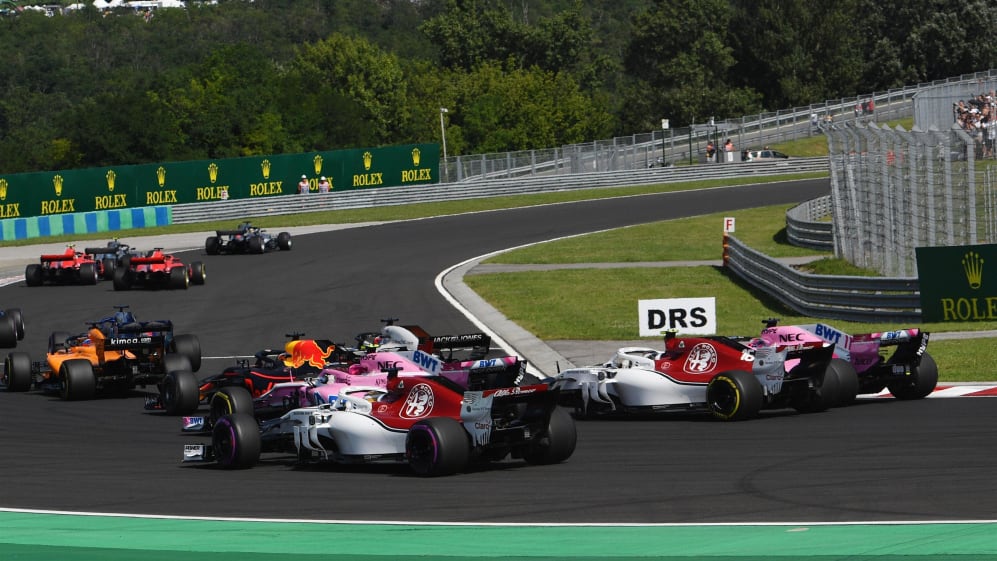 Will we have a three-way fight for victory?
Max Verstappen starts from pole but Mercedes and Ferrari are close
Final practice served up the potential for a thrilling qualifying session, and so it proved with Verstappen pipping Valtteri Bottas by just 0.018s. All three of Red Bull, Mercedes and Ferrari had their eyes on pole position, and although the latter fell away in Q3 they did still advance on the medium compound and will join their rivals at the front in starting on that tyre.
The top six all start on the mediums, so at this stage they all have equal opportunities in terms of strategy and can race each other hard. It's a tyre that many of those outside the top ten might look to start on too, in order to avoid any surprises with the softs.
We mentioned surprises, because Sunday is expected to be hot and sunny throughout, and the teams have very little in terms of long run data to work with due to the rain that hit Friday practice. How long any of the tyres will last is a bigger unknown than usual, and could still mix up the order.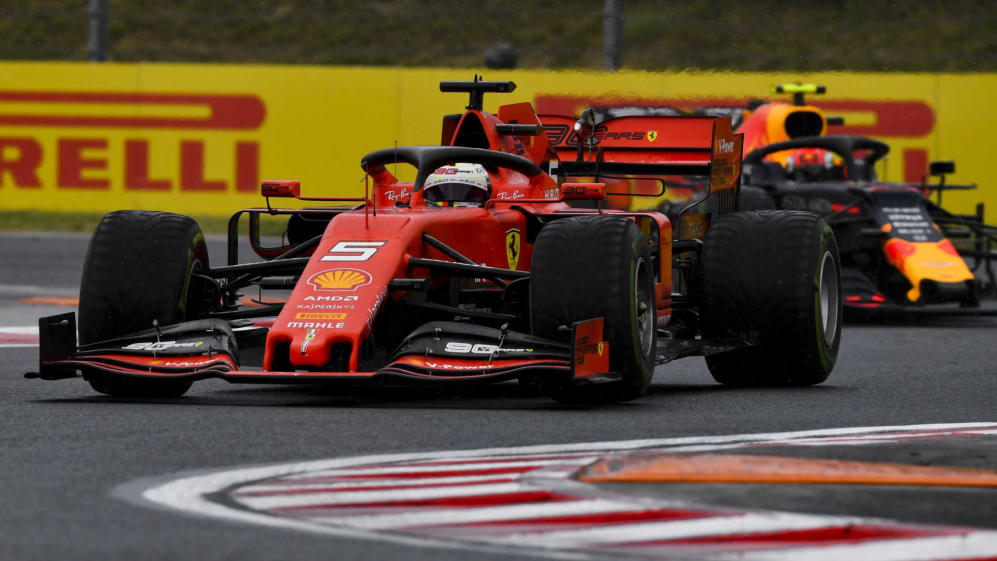 The fight for the final points-paying positions
McLaren locked out row four but behind them is another close fight
McLaren are the lead team starting on the soft tyre but also will be sitting a bit more comfortably given their pace so far this weekend. FP3 and qualifying saw Lando Norris and Carlos Sainz mark themselves up as clearly fourth fastest, and Sainz feels the team has the pace to pull away from the rest of the midfield in the opening stint and protect their track position when they need to pit.
Behind McLaren, though, the midfield was as tight as ever. Nico Hulkenberg was not exactly gutted when he dropped out of qualifying in 11th place, because even if it is tough to overtake in Budapest, he knows he has the pace to challenge Kimi Raikkonen and Romain Grosjean ahead and has a free choice of tyre to start on.
Don't rule out the Toro Rosso pair either, who start directly behind Hulkenberg and are buoyed by Daniil Kvyat's podium. Paired with Alexander Albon's sixth in Hungary, that result catapulted them up to fifth in the constructors' championship - ahead of Renault - and Hulkenberg will be their target in order to stay there.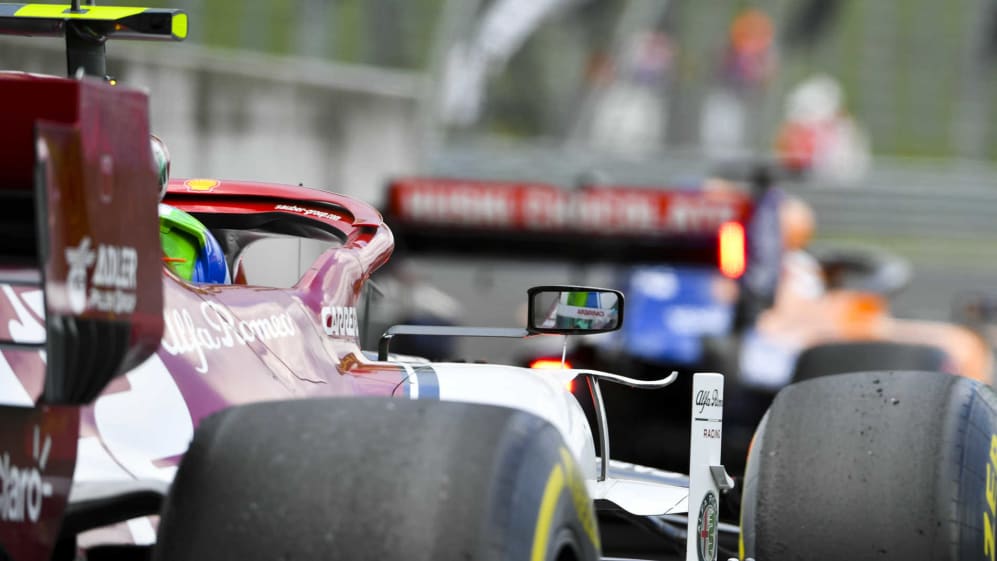 Which Haas will turn up on Sunday?
Kevin Magnussen was extremely quick in Q1, and then a second slower in Q2
I say Hulkenberg has the pace to challenge Grosjean, but to be fair, nobody knows what pace Haas will have. Not even Haas themselves.
Kevin Magnussen's pace in Q1 was impressive as he ended the session fourth fastest overall with a lap that would have easily put him through to Q3 had he been able to replicate it. But such is the team's diffi-culty in getting this year's car to work they then saw Magnussen go nearly a full second slower in Q2, and drop out as the slowest car by over a quarter of a second.
The Haas conundrum is becoming one of the great unknowns heading into a race. If Grosjean - starting from ninth - has a car operating to its full potential then he could well be a real threat to McLaren. But it's just as likely he will be plummeting through the field as one of the slowest cars on track.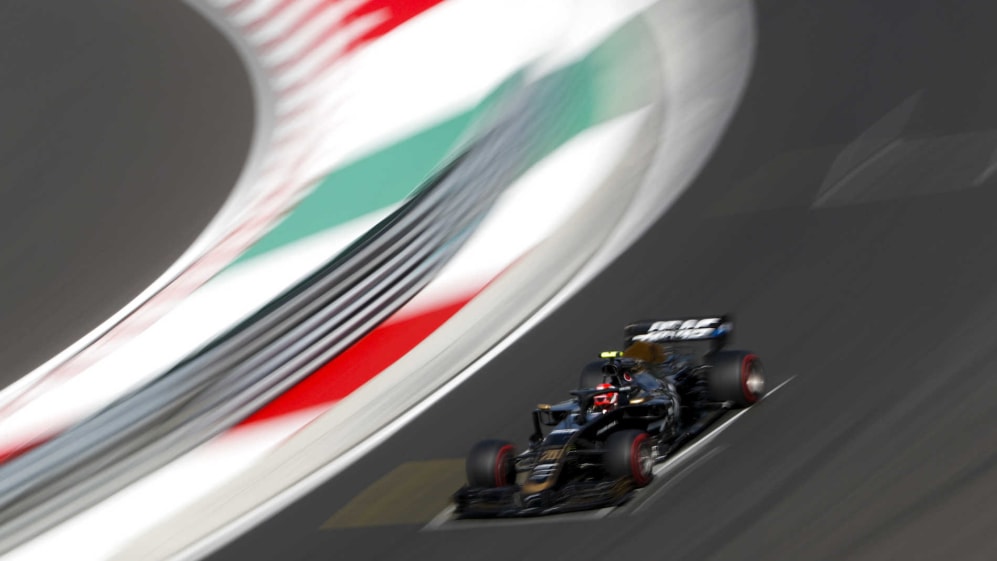 A truly competitive Williams
George Russell missed Q2 by 0.053s and starts P15
It is admirable how Williams won't celebrate a solitary point scored in Germany or a narrow Q1 elimination here in Hungary, but there must be a buoyant mood inside the team after George Russell produced their best performance of the season.
Recent updates and a better understanding of the tyres combined to give Russell a car that was competitive in the midfield battle, missing out on a spot in Q2 by only half a tenth of a second and beating both Racing Points and the Renault of Daniel Ricciardo.
Antonio Giovinazzi's grid penalty promotes Russell a further place to 15th on the grid, and even if the car is less competitive in race trim this is not an easy track to overtake. But if the car is as strong on Sunday as it is on Saturday, then things will really be looking up for Williams this season.