Feature
What To Watch For in the 2019 Italian Grand Prix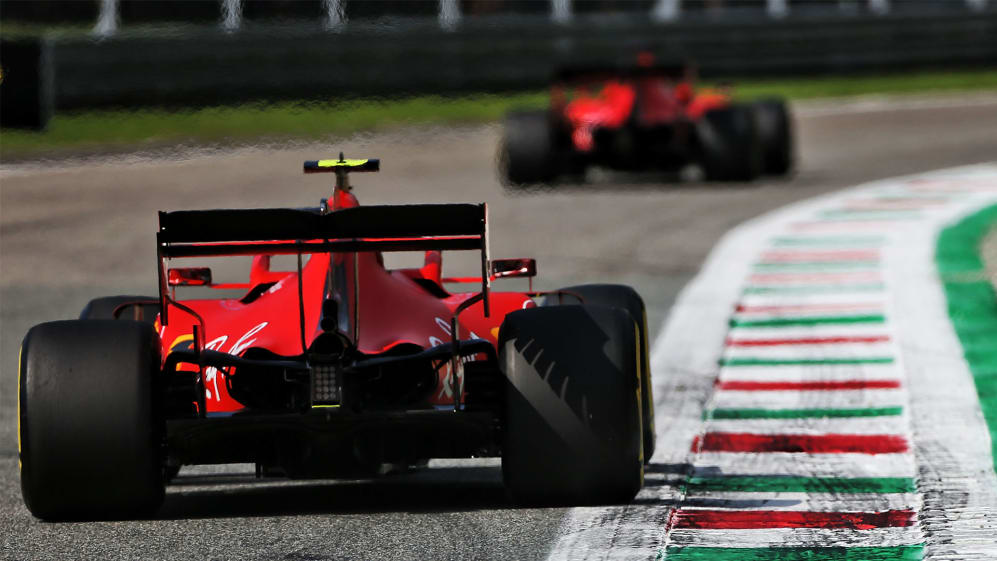 From the big braking zone of Turn 1 to a potentially epic Ferrari versus Mercedes battle, and an out of position Max Verstappen to a dark horse from the midfield, we highlight five key topics to keep an eye out for at Monza…
A tight Turn 1
The first chicane is an incident hot-spot
Monza is slipstreaming heaven and requires good top speed – but the other aspect a car needs in order to be competitive here is braking stability for the chicanes. The first chicane – or more specifically Turn 1 – offers a great overtaking opportunity. But as the biggest braking zone on the circuit, it also can often result in mistakes.
Drivers regularly outbrake themselves into Turn 1, which sees them taking to the escape road and swerving through bollards. But on the opening lap, such an error often means getting caught up in contact as all 20 cars try to pick their braking zone at the same time as they're jostling for position.
With overtaking much more achievable than at many venues, you can't really win the race at the first corner – but there is every chance you can lose it by getting it wrong as the field bunches up.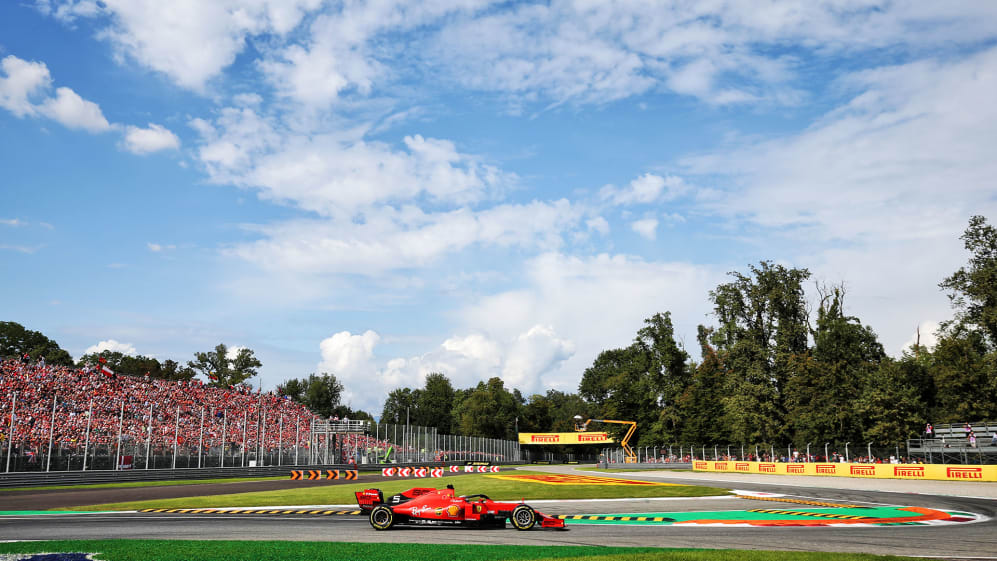 Who will triumph out of Ferrari and Mercedes?
After a close fight at Spa, Monza offers up another battle
That last point will be of particular note to the top two teams, with Ferrari starting from pole position at home once again, but this time having their two cars separated by the Mercedes pair. Twelve months ago it was Kimi Raikkonen and Sebastian Vettel on the front row, but Vettel spun on the opening lap and was out of contention as Lewis Hamilton went on to take victory, so Ferrari have a score to settle this time round.
Charles Leclerc starts from pole alongside Hamilton, and Vettel is unhappy at the way Q3 panned out for the Scuderia after failing to get his final attempt in, when he was due to get a tow from his team mate.
Last weekend, Vettel played a part in Leclerc's maiden victory as he provided a hurdle for Hamilton to clear in the second stint of the race as the Mercedes looked to challenge for the win, and Ferrari will need its drivers to work together once again at Monza. Vettel has ground to make up, but with slipstreaming crucial, it could come down to which pair of team mates combine to the best effect.
READ MORE: Ferrari did not stick to Monza qualifying gameplan, says Vettel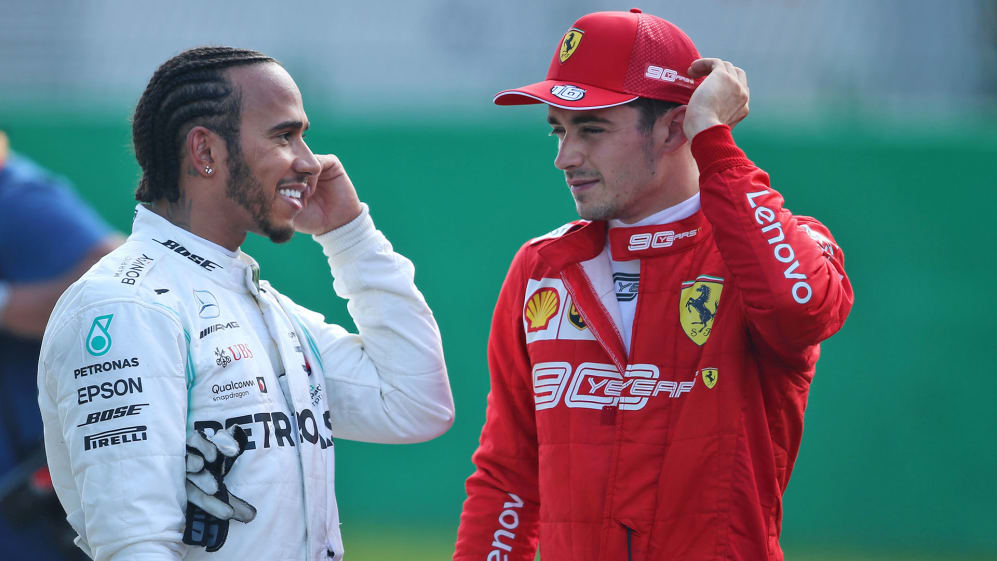 Will Verstappen carve through the field?
A grid penalty leaves Verstappen starting last, but Red Bull look quick
Another driver with ground to make up is Max Verstappen, who starts from the back of the grid as a result of taking Honda's latest specification of power unit this weekend. The upgrade is meant to provide a performance advantage, and Verstappen will need every bit of it as he looks to make progress.
Honda's competitiveness is certainly improving on high speed circuits, and Verstappen was second fastest in the final practice session in a hint of what would have been possible before he failed to set at time in qualifying. With the grid penalty known before the weekend, the focus was always on race pace, and after Alex Albon went from 17th to fifth in Spa, Verstappen will be hoping to emulate such a recovery.
READ MORE: Verstappen confident Honda issues won't strike again in race as he targets top 5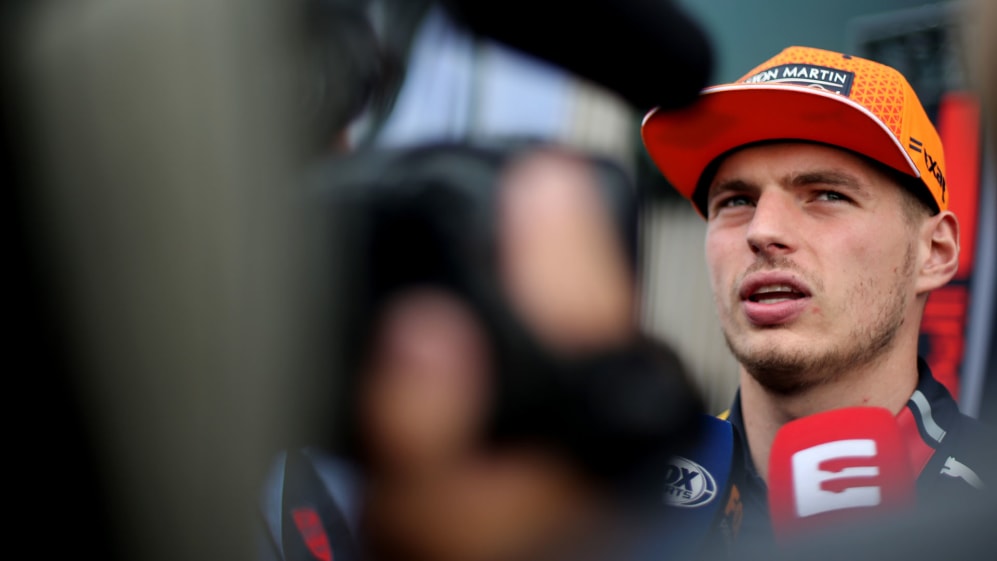 Renault posing a threat at the front
The French constructor lock out the third row in qualifying
If Verstappen is going to get himself into the top six, it looks like he might have some stern competition from his former team mate Daniel Ricciardo. Renault have been quick all weekend at Monza, and there is every reason to expect that will continue in the race.
Ricciardo starts from fifth place alongside his current team mate Nico Hulkenberg – who escaped with a reprimand for his part in the slow out laps at the end of Q3 – and the pair were competitive in Montreal where Renault excelled in similar low downforce conditions.
With Lando Norris starting from the back of the grid along with Pierre Gasly, both teams ahead of Renault in the constructors' championship have at least one car facing a tough challenge to score points, so Monza could allow Renault a chance to cut the gap in the standings.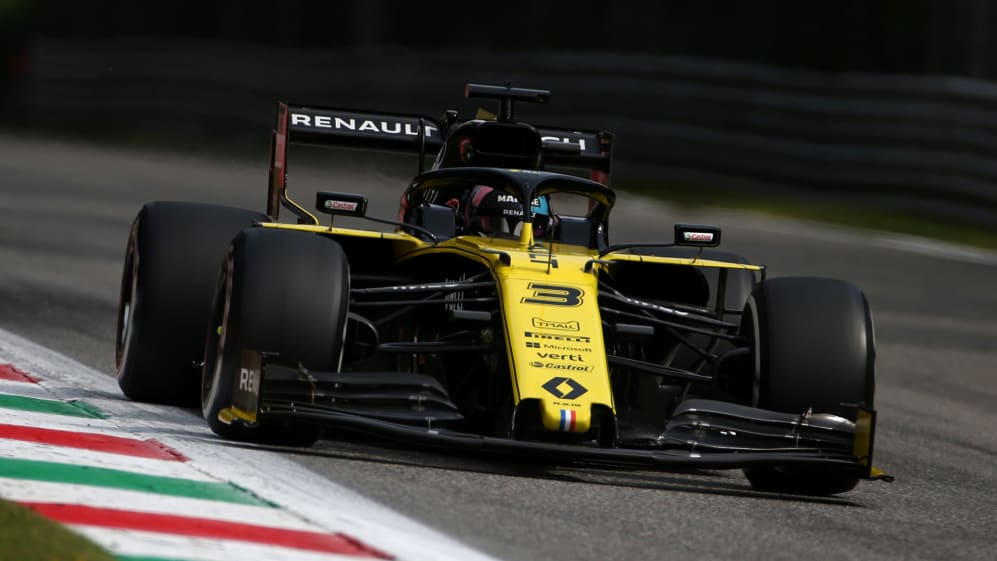 Wet weather on the radar
A threat of rain is forecast on Sunday
Friday's first practice session took place in wet conditions and saw plenty of running because teams were aware there could be similar come race day. The current forecast is changing rapidly, but suggests a likelihood of rain in the morning that will decrease as the day goes on, but with thunderstorms possible in the afternoon.
As highlighted by FP1, this is a tricky circuit in the wet given the lack of downforce on the cars and the need for traction out of slow corners. With a wet track comes less grip, making it harder to get the power down under acceleration and resulting in spins and crashes at both low and high speed.
If it remains dry, then a one-stop race is highly likely. But with overtaking much easier at Monza, it is possible some teams will gamble on different strategies because track position is less crucial than at some other venues.