Feature
What To Watch For in the 2019 Spanish Grand Prix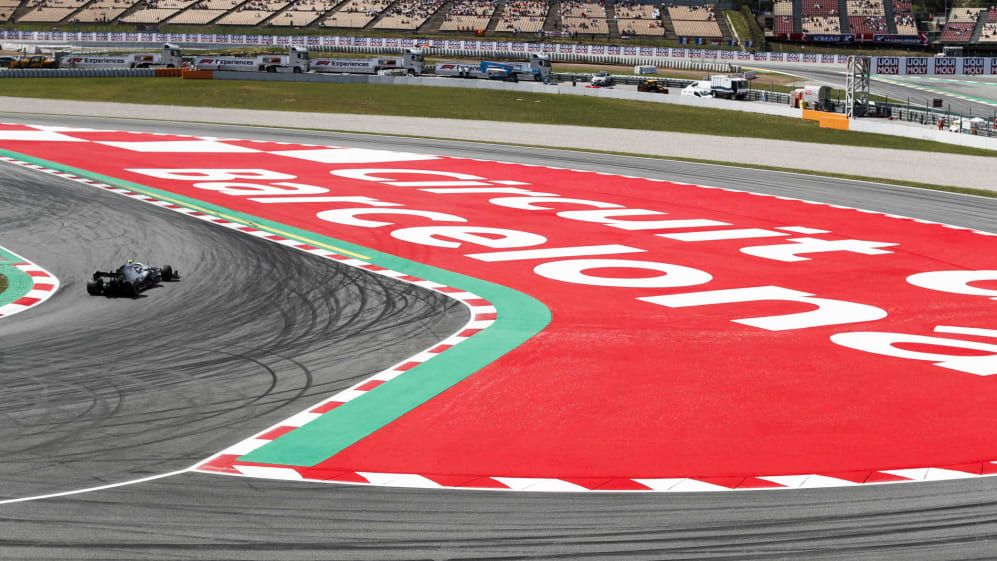 From a defending champion on the back foot to a less than clear strategic decision, and from a team looking set to finally maximise their potential to a driver confident he can spring a surprise on Sunday, we highlight five topics to keep an eye out for in Barcelona…
Elbows out for Hamilton
A frustrated Hamilton will be keen to get back on terms with his high-performing team mate
It's rare for Lewis Hamilton to be consistently beaten in qualifying. It has happened at times in the past, but what was even more surprising about the result in Spain was the margin Valtteri Bottas held over his team mate.
0.6 seconds is a big gap, and one that will not sit comfortably with the man who holds the record for the most pole positions in Formula 1. But as the Chinese Grand Prix showed, taking pole position is one thing, holding on to the lead into the first corner is another.
Before we look at Turn 1, though, it's worth noting the atmosphere between the two Mercedes drivers in general. Hamilton has been humble and gracious so far as Bottas has gone toe-to-toe with him – as exemplified by their first lap battle in Baku – but this weekend has hinted he won't be quite so accommodating in future. Hamilton's also started pointing out potential reasons for his team mate's improvement and called into question whether it will continue at races where tyre management is more crucial.
It's clear Bottas is performing at an extremely high level and Hamilton has a serious title contender across the garage from him. Whether the harmony can be kept in such a situation remains to be seen…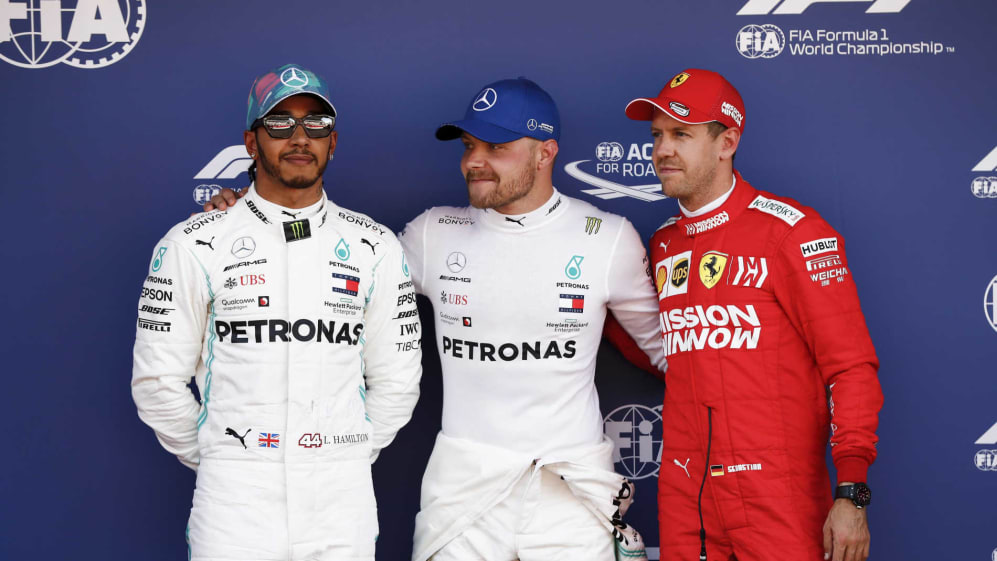 The run to Turn 1
Expect drama aplenty going into the first corner
If there is going to be a flashpoint between the Mercedes drivers, then Turn 1 on the opening lap is an obvious candidate to be the location, but it's not just the two championship leaders who will be fighting it out.
The distance from pole position to the first corner is a significant one, and provides the opportunity for drivers to make up a number of positions with a good start. Think Fernando Alonso going from fourth to first in 2011 – a gain that wasn't down to those ahead of him getting bad getaways, either.
It has already happened this weekend, with Guanyu Zhou going from third to first off the line in Formula 2, while Nyck de Vries had a shot at taking the lead from fourth, thanks to the slipstream effect kicking in before the braking zone. Fastest through the speed trap in qualifying? Ferrari…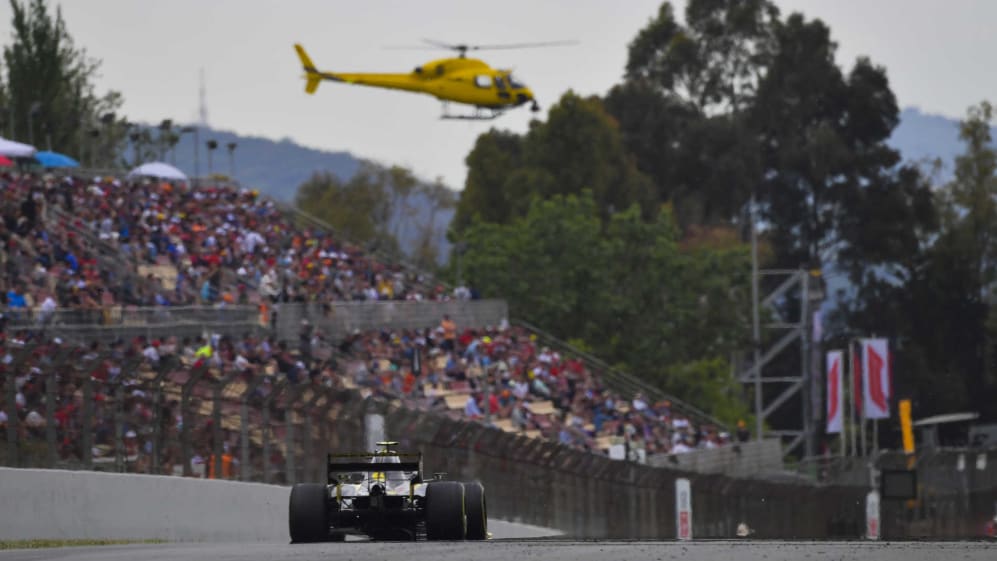 Interesting strategies
Could teams' strategy calls turn the order on its head?
The Circuit de Barcelona-Catalunya has been a notoriously difficult track to overtake on in the past, but strategy can provide a way for drivers to gain or lose positions. While we've had a number of one-stop races during the 2019 season so far as Pirelli have provided tyres that drivers can push harder on, that might not be the case in Spain.
The fastest strategy is predicted to be a two-stopper, and by a more significant margin over a one-stop than at recent races. With the long run to Turn 1 also accentuating the advantage from starting on the soft tyres, it becomes that bit more risky for teams in the midfield to opt for the harder compounds and run long.
While track position remains crucial, it does open up the possibility for teams to adopt different strategies and fight it out both on track and in the pits.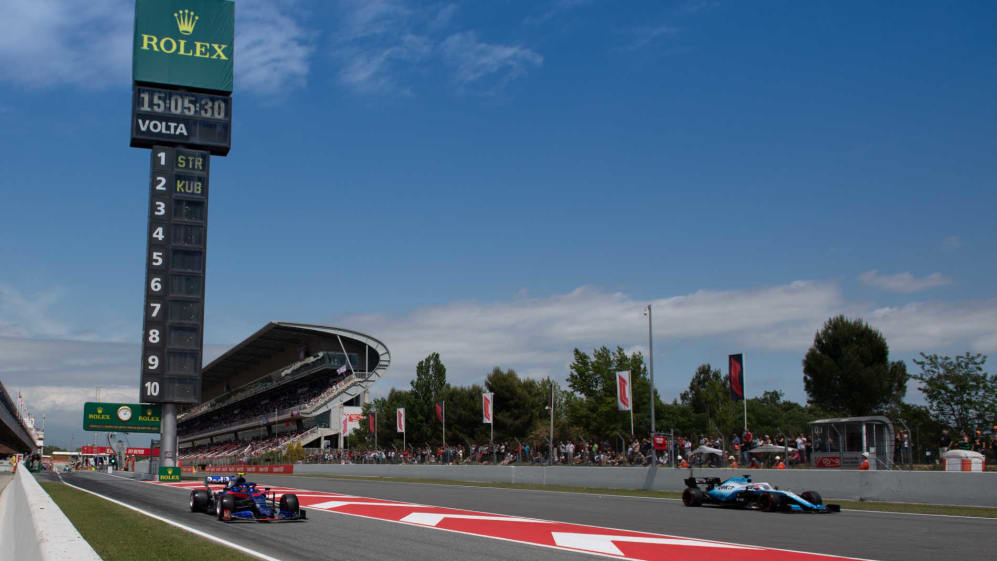 Haas looking to make good
Can Haas deliver their first positive Sunday since Australia?
Regardless of the strategy they choose, Haas will be keen to turn Saturday pace into Sunday results. After a strong pre-season, Kevin Magnussen's sixth place in the Australian Grand Prix remains their only score of the year so far, despite a number of Q3 appearances.
That poor return is put down to problems getting the Pirelli tyres to work over a race distance, meaning the Haas cars can't run at their full potential for more than a few laps. Barcelona was one venue where they did not have such trouble during the winter, and with warmer temperatures this weekend, the signs are that they should be relatively competitive again.
The two drivers delivered in qualifying to secure the fourth row and the position of best of the rest, but Team Principal Guenther Steiner admits he does not yet have the answers in terms of replicating this weekend's performance on other circuits, so the knowledge that this is a chance to score big points will add an extra pressure when the lights go out.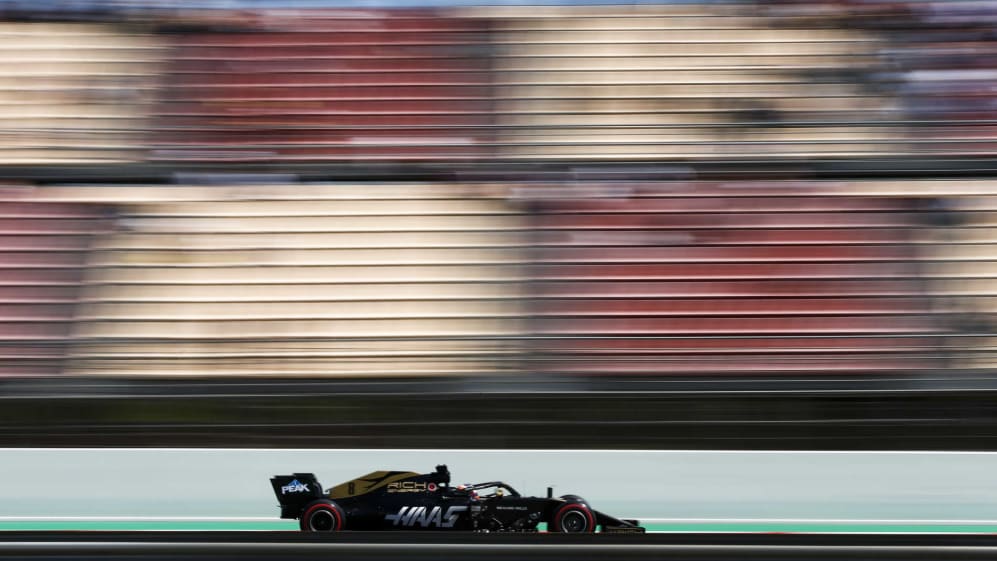 A Honey Badger on the prowl
Can Daniel Ricciardo turn his Q3 appearance into badly needed points on Sunday?
Daniel Ricciardo tried his best to sound optimistic on Friday evening after Renault struggled for one lap pace, and insisted Q3 was a possibility if his team got everything right in qualifying.
At the end of Q1, you'd have struggled to understand his positive outlook, with Nico Hulkenberg being eliminated and Ricciardo himself only scraping through to the second part of qualifying by 0.019s. But from there, Ricciardo made a clear step forward and managed to put his Renault in the top 10 with an impressive performance.
Unfortunately, he won't start inside the top 10 due to a three-place grid penalty for reversing into Daniil Kvyat in the Azerbaijan Grand Prix, but there is still reason for Renault and Ricciardo fans to be hopeful. The Australian was encouraged by Friday's long run pace after his team introduced an updated power unit as well as new aerodynamic parts, and as we pointed out earlier strategy could open up the opportunity to move forward.
In China, Ricciardo made a one-stop work when others were going for two, and he's hoping Haas still find it hard to replicate their qualifying performance in the race, opening the door for him to make progress as the field remains bunched up. Since joining Renault, Ricciardo has struggled to maximise his braking strength, but as that incident with Kvyat in Baku showed, it hasn't stopped him trying…