Feature
What To Watch For in the Sao Paulo GP: Hamilton's charge, Sainz starting third and Gasly's mission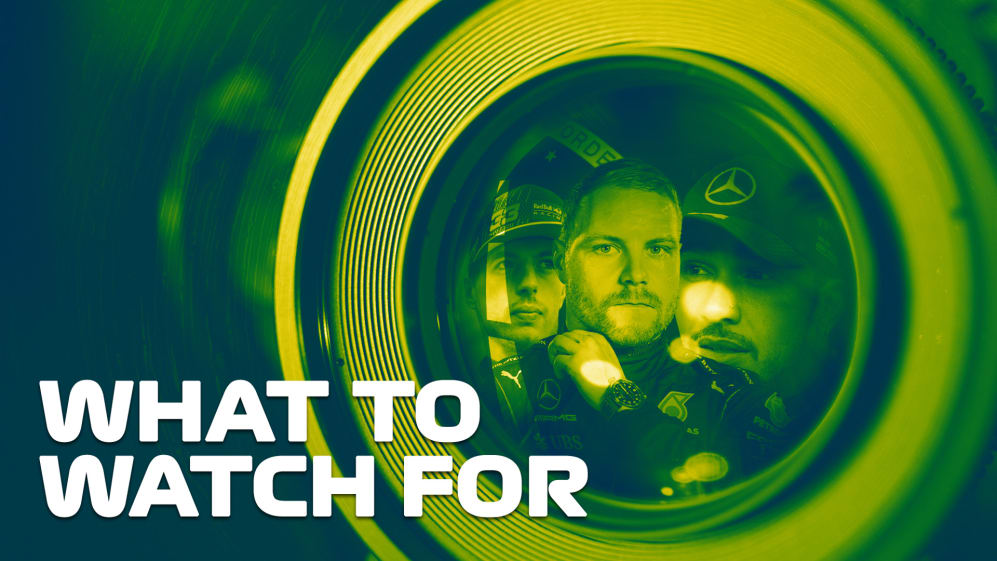 From title rivals far apart after a dramatic weekend to a key wingman role, and from a surprise in the Sprint to potentially crucial weather conditions, we pick out some of the key areas to keep an eye on at Interlagos.
1. Hamilton's fightback continues
If you're a Lewis Hamilton fan, this has been a dramatic weekend already, but for the neutral it has been brilliant to watch. That's because Hamilton committed to a five-place grid penalty on Friday morning by fitting a new internal combustion engine (ICE) that would hurt his grid position but provided a major boost in performance and saw him secure first place in qualifying.
But then the DRS failed scrutineering and after a long investigation Hamilton was disqualified from the results, starting the Sprint from the back. His drive from there was sensational, gaining 15 positions in just 24 laps to finish fifth and within 2.2 seconds of third place.
READ MORE: Wolff says he thought qualifying DSQ news was a 'joke' as Hamilton was stripped of P1 in Brazil
That all means he will start tomorrow's race from 10th on the grid, but with a car that has shown itself to be extremely quick and capable of overtaking in race conditions. At one stage, Hamilton was picking off multiple cars lap-after-lap, so he will fancy his chances of climbing through the field from the middle of the pack.
In fact, the pace he showed means we can't rule him out of contention for victory even in a "normal" race situation without major incidents or interruptions, so you're absolutely going to want to watch out for his progress.
2. Bottas with a huge role to play for Mercedes
Someone else who will be looking out for Hamilton's progress is Max Verstappen, who started the Sprint from P1 (after his own investigation for breaking Parc Ferme regulations) but finished second. Verstappen actually dropped to third early on but cleared Carlos Sainz easily, before catching Valtteri Bottas but struggling to attack the Mercedes.
And that scenario taught Verstappen how important track position is going to be at the start of the race. The Mercedes had the pace despite going on a softer tyre compound in the sprint and having to manage degradation late on, with the championship leader saying it was tough to follow closely without his own tyres overheating, preventing him from trying to overtake.
HIGHLIGHTS: Miss the F1 Sprint? Catch up on all the action from the 24-lap dash at Interlagos
If Bottas can retain the lead at the start, then Verstappen can't disappear into the distance, and Mercedes have a much better chance of controlling the race. Verstappen knows his chances of victory will be massively boosted with a reversal of what happened in the Sprint and gaining a position at the start.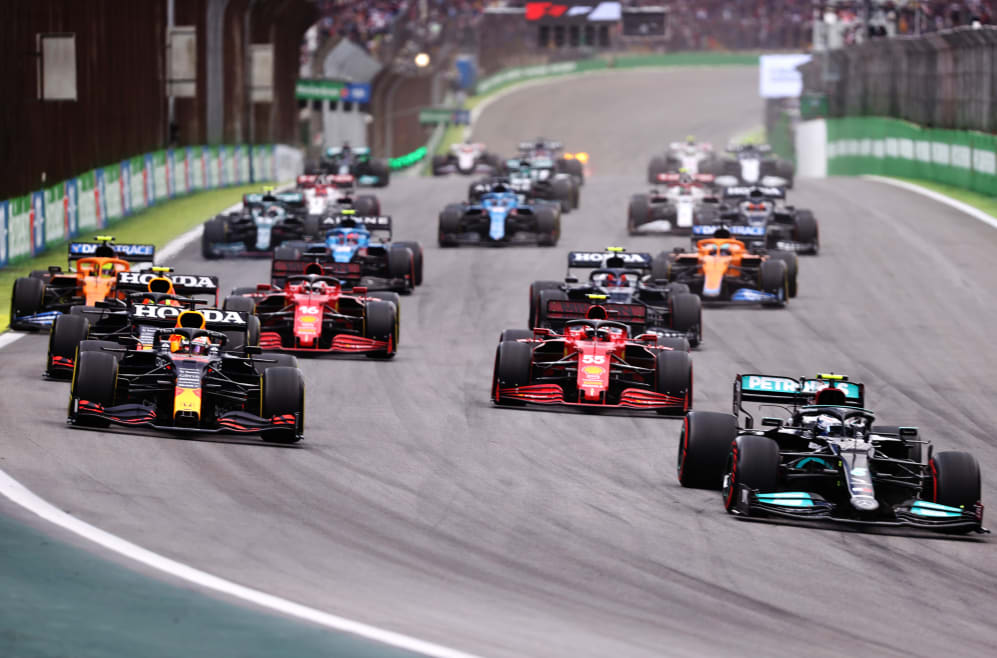 3. Sainz in the mix
One of the surprise packages in the Sprint was Carlos Sainz, who made the most of his soft tyres at the start of the race to jump from fifth on the grid to run second on the opening lap. While it looked like it might be a brief spell at the front as Verstappen quickly cleared the Ferrari, Sainz then drove a very measured race to hold off Sergio Perez, who was on mediums.
READ MORE: Hard work on starts paying off says Sainz after P3 in Sao Paulo GP Sprint
While Perez felt it wasn't worth being overly aggressive trying to make up one position worth one point when it could also compromise his starting position for the Grand Prix, it clearly wasn't easy to clear the Ferrari in race trim.
And Sainz has a very good recent record in Brazil, having gone from 20th on the grid to score his first podium in F1 for McLaren on our last visit to Interlagos back in 2019. The Spaniard has been in excellent form and will see a chance to fight for a podium from his third place starting slot, especially if Hamilton has any trouble climbing through the field.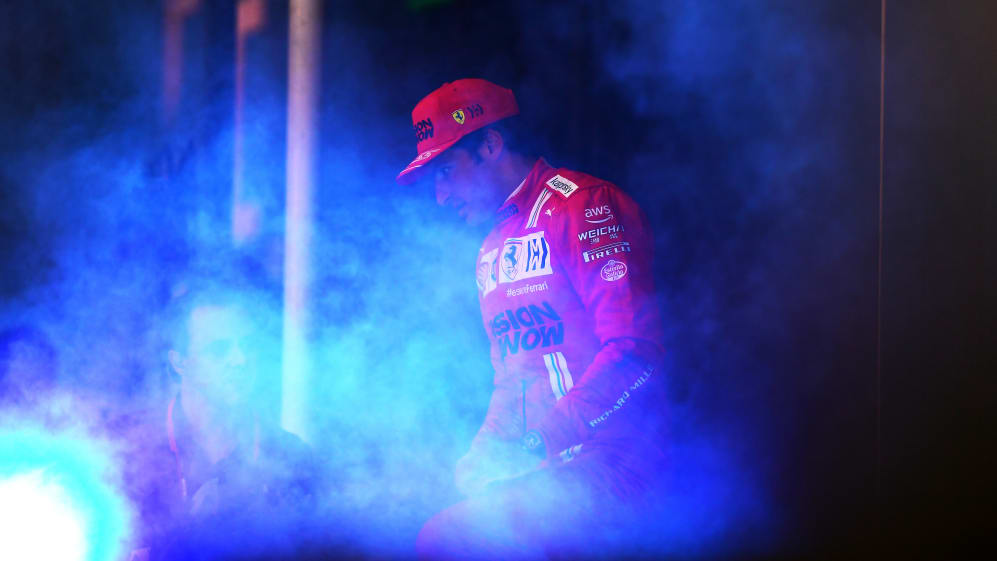 4. Gasly making up lost ground
Pierre Gasly has been one of the stars of the season, regularly scoring best-of-the-rest results for AlphaTauri. After five top-six finishes in the past eight races, he arrived in Brazil off the back of fourth place in Mexico and duly started fourth in the Sprint.
But it all went wrong off the line as he slipped back to seventh, and was eventually classified eighth after Hamilton's recovery drive, although he gets that place back on tomorrow's grid.
READ MORE: How did Hamilton make it from last to P5 in just 24 laps in the Sao Paulo Sprint? Here's how…
More frustratingly for the Frenchman, he now starts behind both Ferraris and Lando Norris having outqualified them on Friday, and with the apparent pace to beat them. Gasly really can't afford another poor start but he will ensure it's not a straight fight between Ferrari and McLaren for big points, as he looks to move AlphaTauri ahead of Alpine in the constructors' championship.
Oh, and after we mentioned Sainz's last result here, it would be unfair not to bring up that epic finish that saw Gasly secure second place two years ago.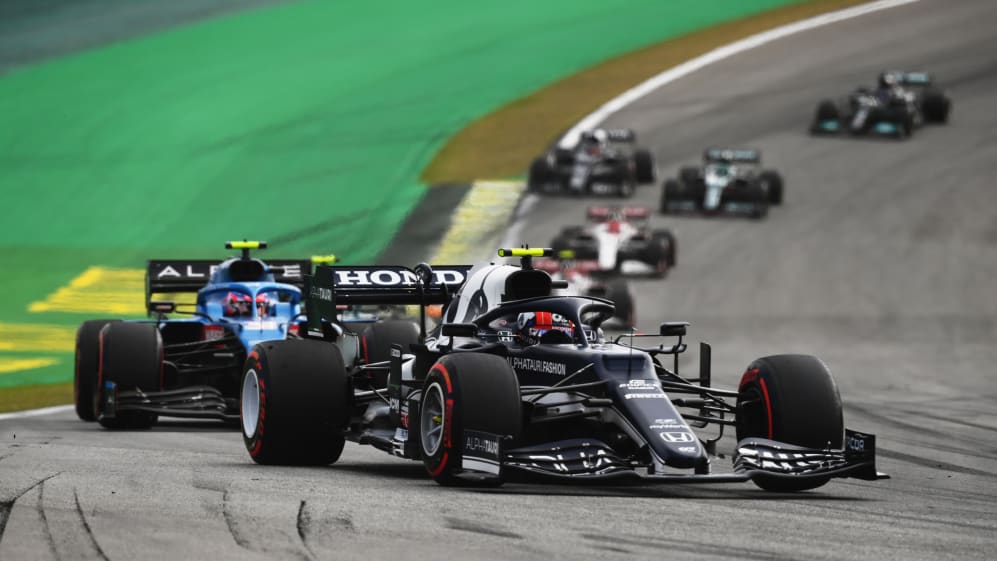 5. Weather conditions could have a big influence
Statement of the century right there, but the weather could play a key role in Sunday's race. And it's not just in terms of whether there is any rain around or not.
We will go into more depth about the different tyre permutations in the Strategy Guide ahead of the race, but Saturday showed the importance of track temperature on tyre performance. The soft tyre lasted a lot longer than expected with little degradation in the cooler conditions on Saturday afternoon, with the Sprint starting two and a half hours later than the Grand Prix itself will.
F1 SPRINT: What the teams and drivers had to say as the Sprint returned for Sao Paulo
But that could change on Sunday, when track temperatures are expected to be much higher thanks to warmer weather and more sunshine in the middle of the day, something that can have a major impact on the way the tyres last. Higher temperatures mean a greater chance of overheating on the softer compound, and a shorter tyre life.
It also can play a role in which cars are competitive compared to each other. Red Bull believe they will be stronger if it's hotter as they seem to deal with rear tyre temperatures better than Mercedes do, so Hamilton's performance advantage might be lessened if it's not as cool as Saturday. Conversely, any cloud cover lowering track temperatures could play more into Mercedes' hands.